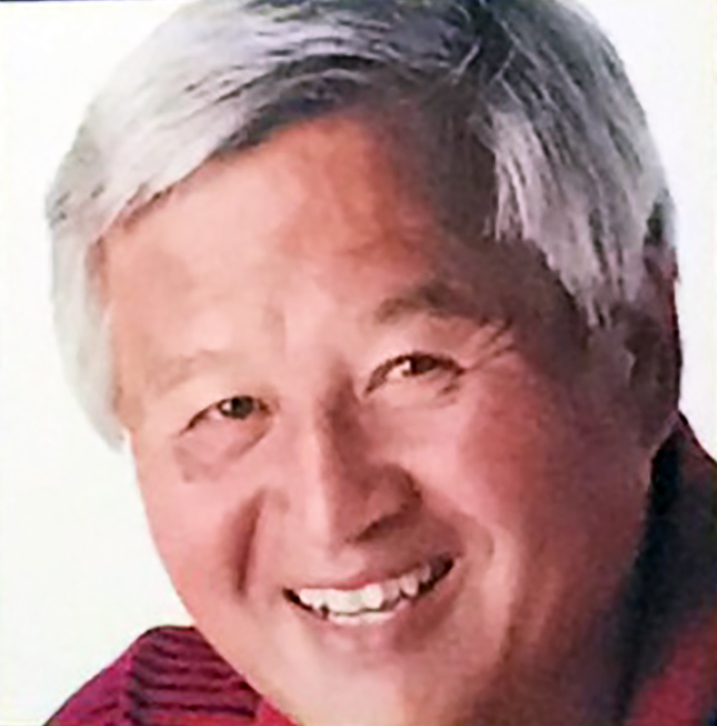 ---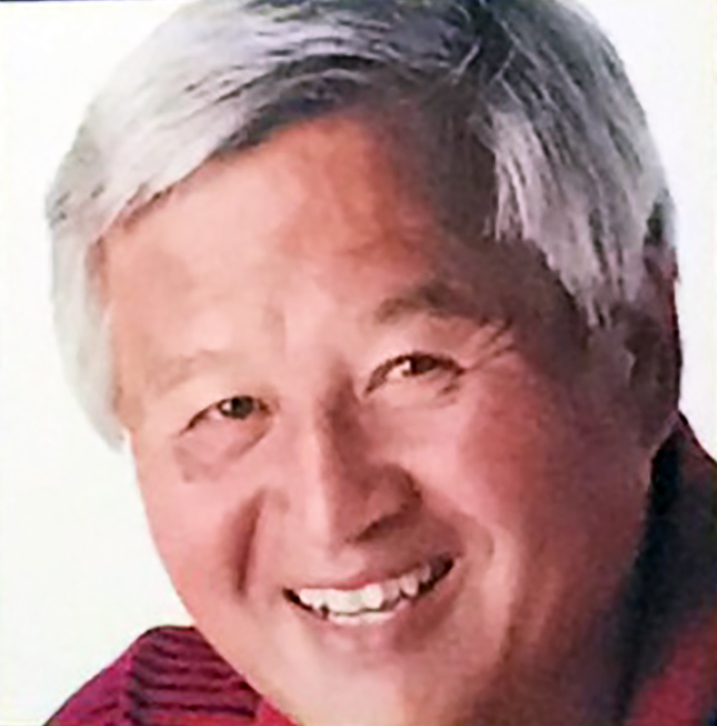 At Target Field, there is a quaint phrase Minnesotans never tire of hearing after a long winter – "It's a beautiful day for baseball." If, on one of those spectacular summer days, you glance up to the right-hand corner of the press box, you may see Gregg Wong, one of the official scorers who works Twins games. Standing up with arms crossed and concentrating on the replay from a nearby television monitor after a close play, he may soon calmly announce, "E-5. Throwing error on the third baseman." The unassuming nature of this former sports writer and native son belies the fact that he has covered some of the most memorable sporting events in recent history, including the Miracle on Ice and the 1987 and 1991 World Series.
Gregg Wong was born in Minneapolis on October 16, 1946, the son of restaurateurs who owned several eateries in the Twin Cities, including the Mun Hing Chinese Restaurant in downtown Minneapolis and the Grandview Café in Edina. He grew up with two sisters and started working in the family restaurants in fifth grade. "Well, after a while I knew I didn't want to do that for my career," he said.1
As a student at Central High School in south Minneapolis, he played football, basketball, and baseball and served as sports editor of the school paper. He was also an avid sports fan and vividly recalls attending Minneapolis Millers games (then a minor-league team affiliated at various times with the Boston Red Sox and New York Giants). "I lived about a mile from Nicollet Park and my friend's dad was a ticket taker in the bleachers. We would leave our bikes unlocked outside the ballpark and think nothing of it because they were always there when the game was over. It was a different time."2
A highlight of his high school athletic career was winning the Twin Cities football championship game, which featured a matchup between the best teams from St. Paul and Minneapolis on Armistice Day at Memorial Stadium (the former home of University of Minnesota football). On November 11, 1963 and opposed by St. Paul Humboldt, Wong served as quarterback for Minneapolis Central and celebrated his senior year by winning 28-26 in front of 7,729.3
"In high school I took a journalism class from Judy Mona, and then met her brother, Dave Mona, when I went to the University of Minnesota because he was the sports editor of the college newspaper (The Minnesota Daily) at the time," he said.4 In his time there, Wong worked in the sports information department and became the official scorer and PA announcer for the Gopher baseball team. He also served as the PA announcer for the Gopher hockey team for two seasons.5
"During one of the games I remember seeing [Gopher baseball head coach] Dick Siebert pop out of the dugout, look up at me in the press box after one of my calls and just shake his head."6 He graduated in 1969 with a radio and TV speech major and journalism minor. "I was more interested in sports PR at the time but I was also broke and heard about an opening at the Pioneer Press so I figured why not. I went in to talk with the editor and he called me back the next day and said, 'Can you start tomorrow?' I didn't start that soon, but I ended up spending 33 years at the Pioneer Press."7 (The St. Paul newspaper was formerly known as the Pioneer Press and Dispatch and had both a morning and afternoon edition.)
In the era before computers, Wong explained how he would spend a lot of time talking on the phone, taking notes on paper (he rarely used a tape recorder) and using Western Union operators in the press box to transmit game information. Wong was a prolific writer – a search of Pioneer Press online archives (which only date back to 1990) revealed nearly 5,000 hits.8 He covered five Super Bowls, an NCAA basketball Final Four, 10 NCAA hockey Frozen Fours, all four majors and the Ryder Cup in men's golf, the U.S. Open and Davis Cup in tennis and many high school events including prep bowls, state hockey tournaments and state tennis tournaments. He also wrote weekly golf, skiing, tennis, and baseball columns during the season for each sport.9
"When Gregg Wong was on a beat you knew it was going to be covered," said Patrick Reusse, a former colleague at the Pioneer Press and current Star Tribune sports columnist. "He was incredibly thorough and never missed a deadline. He also had an amazing ability to get along with people…even the irascible Herb Brooks."10
Was there any sport he didn't cover? "Women's basketball. I covered a lot of women's sports but never basketball," Wong said.11 In his first decade on the job, he became the only Twin Cities reporter to cover both of the Gopher baseball teams that went to the College World Series and featured future baseball Hall of Famers Dave Winfield (in 1973) and Paul Molitor (in 1977). He also served as the president of the College Baseball Writers of America for one year.12
"It was like Times Square on New Years Eve," Wong wrote under the dateline LAKE PLACID, N.Y. on February 23, 1980. "Outside the Olympic Fieldhouse after Friday's stunning 4-3 victory by the U.S. Olympic hockey team over Russia, it was bedlam. The same 8,500 who skeptically jammed the Fieldhouse to watch a possible – but unlikely – U.S. victory, were now proud to be Americans…For it was the first time since 1960 the Americans had beaten the Soviets in hockey. And it was only the Soviets' fourth loss in 46 games since they started competing in the Winter Games in 1956."13
Before 1980, no one had ever been assigned to cover the Olympics in person for the Pioneer Press. Wong was chosen because he had covered Gopher hockey (the U.S. Olympic team was led by former Gopher hockey coach Herb Brooks) and skiing. "I was in the press box for the Miracle on Ice game," he remembered. "But it was so high up in the arena that you really couldn't hear or feel the emotion in the stands. I was so busy working that the magnitude of being there didn't really hit me until about a week later when I had a chance to re-watch the game."14
Did he think the U.S. had a chance to win? "Oh, god no," he answered quickly. "The Russians had just beaten them in an exhibition shortly before that 10-3 and people thought maybe the Russians lost because they were overconfident. They were the best team in the world, after all. Herb Brooks always had a reason for everything he did and that exhibition game may have been part of his plan. Biggest upset of my life."15
In addition to the U.S. hockey team (which featured 12 Minnesotans), he also had to cover every other sport including Minnesotans competing in alpine and cross-country skiing, ski jumping, biathlon and speed skating.16 "That was the hardest I have ever worked in my life. When I got home from that Olympics I was exhausted."17
From 1982-1984 and again from 1989-1990, Wong served as the full-time beat writer for the Minnesota Vikings. "I hated covering the Vikings," he said. "Their players were extremely difficult people to deal with…part of it was often the only time we were given to get information from the players was noon – 1 PM, which also happened to be their lunch hour. I remember once I interviewed [former Vikings defensive end] Chris Doleman and it was one of the few I taped, perhaps because I had a sense that I would need it. Sure enough, after the article came out he came up to me and said, 'I didn't say that.' When I played the tape for him, his response was, 'Well, that's not what I meant.' I told him, "Geez, I'm not a mind reader.' After I stopped covering the Vikings full time my wife said I became a much easier person to live with."18
Wong's favorite team was the Twins and he covered them full time from 1985-1987. "On the Twins, the best players were also the best people," he said. "Kirby Puckett was my favorite player I ever covered. Again, it was a different time – I could go into the clubhouse and talk to them about anything. I got to know the players personally and they got to know me personally. Now everything is a staged press conference and when 10 reporters listen to [current Twins manager] Paul Molitor after the game they all get the same thing. But Puckett…the thing I remember about him is he was so alive, so full of energy. I could go up to his hotel room and we'd have lunch and talk about everything except baseball. One of the few regrets I have is that I should have gone to Cooperstown when he was inducted into the Baseball Hall of Fame. I didn't and I still kick myself about that."19
In addition to the Miracle on Ice, his other favorite sporting event as a writer was the 1987 World Series. "They were such great guys and, even though I agree with people who say 1991 was the better series, 1987 was special because it was the first championship. I remember after game seven going into the Twins clubhouse…things had quieted down by then but when I walked in [Twins coaches] Rick Stelmaszek and Wayne Terwilliger were sitting on the floor. They both had a beer in their hands and a look on their faces like they couldn't believe what just happened."20
The biggest scoop of Wong's career also involves the Twins. In September 1986, the Twins fired manager Ray Miller and named Tom Kelly interim manager for the remainder of the season. After the season, the search was on for a new full-time manager and names such as former Cubs manager Jim Frey and former Mariners manager Chuck Cottier were tossed around.21 22 While at the Metrodome on Saturday, November 22 to write a sidebar on the Iowa kicker after the Gophers-Iowa football game, Wong ran into a clubhouse attendant who also worked in the Twins locker room during baseball season.
"He told me that Tom Kelly was coming into town on Monday because the Twins were going to name him as their manager…wow, really? I spent the next day [Sunday] working to verify that scoop. [Twins coach] Rick Stelmaszek was a friend of mine so I called him and he said he didn't know but that they were bringing in Bob Gebhard [then the Montreal Expos farm director] for a player evaluation role. So I got in touch with Gebhard, who confirmed my scoop and also told me they were bringing in Ralph Houk for a front office role. And then I called Northwest Airlines and told them I was Tom Kelly and I had a flight from Newark to Minneapolis the next day but I couldn't remember the time or flight number. At first she said she didn't have a Tom Kelly but then I remembered his real first name was Jay. She then found the reservation and confirmed his flight. Needless to say, they wouldn't do that today."23
On Monday, the headline in the Pioneer Press sports section read "Twins will name Kelly, Houk"24 although Wong mentioned with dismay that it appeared at the bottom of the page, not the top. "To this day, I'm still pissed about that," he said. "Afterward the editor apologized so I think they knew it should have gotten more prominent placement." At the Twins press conference on Monday to announce Kelly's hiring, longtime Star Tribune sports columnist Sid Hartman, who prided himself on having the best contacts, snarled at Wong, "Hey, Mr. Scoop." "No one likes being scooped," Wong said. "Andy MacPhail [who was also promoted to Twins executive vice president in charge of baseball operations] asked me how I got that scoop. Years later I did finally tell him over lunch."25
"Gregg was a terrific reporter for lots of reasons, but foremost were the relationships he had with sources," said Charley Walters, a former colleague and current sports columnist at the Pioneer Press. "He was a standout athlete in high school so he talked their language. Sources knew they could trust him and that he would be fair with him. And he's extremely likable. "26
After covering the Twins and Vikings part time throughout the 1990s (along with other sports), Wong retired from the Pioneer Press in 2002. His volume of work remained prolific to the end – in his final year, he covered the Gophers men's hockey team winning the NCAA championship, all four majors in men's golf and the Solheim Cup (the women's version of the Ryder Cup). Fittingly, his final assignment was covering the Twins in the playoffs.27
Aside from a few games as a fill-in during the 1988 season, he did not serve as an official scorer for the Twins while he was covering the team. When Tom Mee, then the Twins official scorer, retired in 2007, he asked Wong if he would be interested in doing it. "Sure I would," Wong said he replied. "I do it for two reasons. First of all, I love baseball. Secondly, I enjoy that it lets me keep up with a lot of my former peers."28 One of them, Patrick Reusse, says they have had many laughs about every new stat that comes along. "I can recall a lot of launch angle jokes," he said. "And geez, how did he get a home run out of that? His exit velocity was only 103."29
Transitioning from a sports reporter to an official scorer is similar in that in both situations you always have to remain objective, he said. "In official scoring there is so much gray area. I've done this for years now and I still hear from friends who will say, 'How could you call that a hit?'" In his opinion, the toughest call for an official scorer is a ground ball in the infield. "Those are always such judgment calls because they happen so fast and so many plays could go either way," he said.30
One of his most memorable scoring decisions was during a Yankees-Twins game at the Metrodome in June 2008 when Twins first baseman Justin Morneau hit a line drive to right-center field that went between Yankees center fielder Melky Cabrera and right fielder Bobby Abreu. As Morneau was approaching second, Cabrera slipped while fielding the ball, allowing Morneau to continue to third base. Cabrera attempted to flip the ball to Abreu to return it to the infield (which would have kept Morneau at third) but threw it over Abreu's head allowing Morneau to score. Wong scored it a triple and an error on Cabrera.31 After the game he heard from Twins personnel, who were lobbying to give Morneau an inside-the-park home run. "When I went to explain the play to [Twins manager] Ron Gardenhire after the game, he just looked at me and said, 'Yeah, I know. I just want my players to know that I have their back. Now get out of here.'"32 (Contrary to what some believe, official scorers work for Major League Baseball, not any specific team.)
Another interesting story came from when Ricky Nolasco was pitching for the Twins. ("Or as we used to call him," Wong said, "Ricky Fiasco.") "There was a ground ball hit to [Twins first baseman] Joe Mauer, who juggled it slightly but recovered in plenty of time to flip it to the pitcher for the out," he remembered. "Unfortunately, Nolasco was about two steps off the mound because he didn't run over to cover first base. You can't call an error on a pitcher for not covering first base so I called it a hit. This led to an earned run on Nolasco and I found out after the game he was lobbying for an error on Mauer to save himself an earned run when it was really his mistake. Way to throw your teammate under the bus…that shows you what kind of a guy he is."33
One of his scorecards is at the Hall of Fame in Cooperstown – in 2009, Mark Buehrle pitched a perfect game against Tampa in the start before he was due to face the Twins at Target Field. Against the Twins, he began the game with 5 2/3 perfect innings, making it the most consecutive innings in major-league history that a pitcher had been perfect, so the Hall of Fame requested his scorecard after the game. (In a remarkable twist of fate, Wong was also in attendance at the White Sox game in Chicago in which Buehrle pitched the perfect game.)34
His most memorable game as an official scorer was the one-game playoff between the Twins and Tigers at the end of the 2009 regular season, a 12-inning marathon commonly referred to by Twins fans as simply "Game 163." Since they were moving into Target Field the next season, a loss also meant it would be the last Twins game ever at the Metrodome. (The Twins did end up winning that one 6-5 and had one additional game at the Metrodome – a playoff game against the Yankees.) "At the end of each game, the official scorer announces the exact time of the game immediately," he said. "The main thing I remember is I was ready to do that after the 9th…the 10th…the 11th…it just seemed like that game was never going to end."35
For official scorers, the transition in moving from the Metrodome to Target Field was the same as many fans in one respect – "Well, at the Metrodome you always knew you were going to play," he said. At Target Field the tools of the trade are similar, although he does appreciate having a DVR that allows one to rewind game footage and watch plays whenever they want, as opposed to the Metrodome, where official scorers had the opportunity only to watch the replay at the time the play occurred. Also at the Metrodome, [Star Tribune sports columnist] Sid Hartman used to sit next to the official scorer until a series of incidents during a Twins game prompted Wong to take action. "I remember one game he sat down next to me with a huge plate of Famous Dave's ribs and the next thing I know, barbeque sauce, bones and napkins are flying everywhere. Then he went and got ice cream and was dripping it all over the counter next to me. But the last straw was when he tripped with a glass of water and spilled it all over my scoresheet…and yes, all of this was while the game was going on. I told the Twins PR guy after the game I had spent my last game sitting next to him. Thankfully, he was soon moved."36
When asked if there was a game in baseball history for which he would have liked to have been the official scorer, Wong thought about it for a minute, smiled and replied, "Game Seven of the 1991 World Series would have been fun. Exciting series…big stage…great pitching." After a second, he added, laughing, "And no hard calls!"37 (In his game coverage for the Pioneer Press, Wong wrote "For years to come, we'll be talking about Jack Morris' incredible pitching in the seventh game of the 1991 World Series…The 36-year-old right-hander from Highland Park put on the most gutty, most competitive and most courageous performance that many of us ever will see from a professional athlete."38)
Official scoring isn't for everyone, he says. "I remember when Glenn Gostick, one of the Twins official scorers at the time, got so sick of Tom Kelly calling up to the press box complaining about his calls, he just stood up one day and said, 'I've had enough of this, I'm done.'"39
In Wong's case, he plans to continue working at Target Field (along with the other official scorers who work Twins games, Stew Thornley and Kyle Traynor) in addition to his part-time job at the Edina Country Club. (Working early mornings at a golf course does make the baseball night games a little tough, he admits, but it also allows him to play all the free golf he wants.) He has no children and lives in Minneapolis with his wife Donna, who is retired.
He has received many awards, such as the Minnesota State High School League Award of Merit in 1998 and the United States Tennis Association Media Excellence Award in 2002. He was also selected for the Minnesota Daily Hall of Distinction in 2003 and received the Steve Weidner Award from the Minnesota PGA in 2005 for individuals who have made outstanding contributions to golf and their communities. He has participated in several official scoring panels, including when the Society for American Baseball Research's national convention was held in Minneapolis in 2012 and at the Major League Baseball All-Star Fan Fest at the Minneapolis Convention Center in 2014. He was also one of three official scorers for the All-Star Game at Target Field in 2014, along with Stew Thornley and Star Tribune reporter LaVelle Neal.40
Woven into his coverage of the 1987 World Series was a tribute to another memorable event just a few years earlier: "Do you believe in miracles? Yes…the Minnesota Twins accomplished perhaps the most miraculous feat since the parting of a sea – or at least since Al Michaels described the 1980 U.S. Olympic hockey team. They won the World Series. In a game that had palms sweating and hearts racing from the first pitch until the last out, the Twins defeated the St. Louis Cardinals 4-2 Sunday night in the Metrodome to win the 84th World Series four games to three."41 His coverage of that World Series gives any baseball fan plenty of plays to remember and moments to debate. Just like the next time he's sitting in the press box at Target Field when a sharp grounder bounces through the infield and all eyes turn to him – was that a hit or an error?
Last revised: January 23, 2018
Acknowledgments
This biography was reviewed by Bill Nowlin and fact-checked by Kevin Larkin.
Notes
1 Gregg Wong, in-person interview with the author, November 17, 2017 (hereafter Wong interview).
2 Wong interview.
3 Jim Byrne, "'Pride' Spurred Central Victory," Minneapolis Star, November 12, 1963: 1D.
4 Wong interview.
5 Gregg Wong, email correspondence with the author, December 13, 2017 (hereafter Wong email).
6 Wong interview.
7 Wong interview.
8 Pioneer Press online archives, accessed November 24, 2017.
9 Wong email.
10 Patrick Reusse, phone interview with the author, December 1, 2017 (hereafter Reusse interview).
11 Wong interview.
12 Wong email.
13 Gregg Wong, "U.S. upset transforms tiny Lake Placid into Times Square on New Year's Eve," St. Paul Pioneer Press and Dispatch, February 23, 1980: 15.
14 Wong interview.
15 Wong interview.
16 Gregg Wong, "The best U.S. six may not be good enough," St. Paul Pioneer Press and Dispatch, February 17, 1980: 1B.
17 Wong interview.
18 Wong interview.
19 Wong interview.
20 Wong interview.
21 Charley Walters and Gregg Wong, "Frey tells Twins he doesn't want job," St. Paul Pioneer Press and Dispatch, November 20, 1986: 1B.
22 Sid Hartman, "Twins looking at Cottier for managing job," Minneapolis Star and Tribune, November 21, 1986: 1D.
23 Wong interview.
24 Gregg Wong, "Twins will name Kelly, Houk," St. Paul Pioneer Press and Dispatch, November 24, 1986: 1C.
25 Wong interview.
26 Charley Walters, e-mail interview with the author, December 1, 2017.
27 Wong email.
28 Wong interview.
29 Reusse interview.
30 Wong interview.
31 Patrick Reusse, "Weekend high jinks at Dome draw lukewarm buzz," Minneapolis Star Tribune, June 2, 2008: 1C.
32 Wong interview.
33 Wong interview.
34 Wong email.
35 Wong interview.
36 Wong interview.
37 Wong interview.
38 Gregg Wong, "Morris pitches his masterpiece," St. Paul Pioneer Press, October 29, 1991: 3D.
39 Wong interview
40 Pioneer Press archives, accessed November 24, 2017.
41 Gregg Wong, "Seventh heaven for Twins," St. Paul Pioneer Press and Dispatch, October 26, 1987: 1C.
Born
October 16, 1946 at Minneapolis, MN (US)
If you can help us improve this player's biography, contact us.
https://sabr.org/sites/default/files/WongGregg.jpg
600
800
admin
/wp-content/uploads/2020/02/sabr_logo.png
admin
2018-01-23 12:38:23
2020-04-09 14:40:25
Gregg Wong