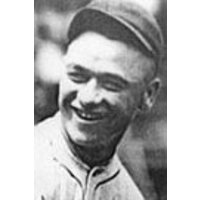 ---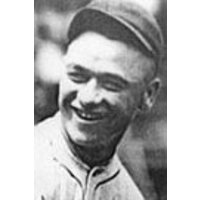 In the summer of 1904, the Zanesville, Ohio, baseball team had a game scheduled with a team in neighboring New Concord. "When the time arrived for the boys to take the bus, there was one player missing, so the bat boy had to be used in right field to complete the team. As luck would have it, the Zanesville team was trailing but had the bases loaded and two outs when it came the bat boy's turn to bat. But lo and behold, the said bat boy belted the first pitch to deep left center for a home run standing up that cleared the bases."1 And so began the colorful baseball career of that 10-year-old batboy, James Howard "Howdy" Caton.
Caton went on to become one of the better-traveled shortstops of the early 20th century. Known for his diminutive size (5-foot-6, listed at 165 pounds) and flamboyant personality, Caton, who both threw and batted from the right side, played professional baseball for more than 20 years, including parts of four seasons with the Pittsburgh Pirates.
James Howard Caton was born on July 16, 1894, in Zanesville, Ohio, the oldest child of Howard and Louella Caton. The Caton family, originally from England, had settled in Virginia prior to the Revolutionary War and then migrated to Ohio and Kentucky in the early 1800s. Howdy's father came from a large family with 13 siblings, most of whom lived in the Zanesville area. He worked as a laborer in the masonry trade and local glass factories. Howdy's mother, Louella, was orphaned at an early age when her parents were killed in a horse and buggy accident. In 1884 at the age of 15, Louella married Charles Miller. They had three sons. After a divorce, she married Howard Caton and they had five more children — James Howard, two more sons, and two daughters. All eight children were raised in the Caton household; it was a large and boisterous family.
Howdy wasn't the only baseball player in the family. His younger brother, Charles, nicknamed "Chick," was a popular amateur league ballplayer with the local Zanesville Mark Greys as well as the Clarksburg (West Virginia) Generals. Chick also played with several teams in the Mid-Atlantic League, Blue Ridge League, and Appalachian League, and with the Class-A Memphis Chickasaws in the Southern Association.2 Several other Caton cousins played ball on local teams. One of them, Virgil Caton, was drafted by the Philadelphia Athletics in 1950, but never signed a contract.3
Howdy attended Zanesville City schools, but only through seventh grade. As a young man, he found work with one of the local glass factories and continued to live with his parents. He first played amateur baseball at the age of 19 with Zanesville area teams in 1913 and began to attract attention in August of that year while playing third base for a local Bethesda team.4
His professional baseball career began in 1915 when he was signed by the Portsmouth Cobblers in the Class-D Ohio State League. He played shortstop in 102 games that season and batted .305. In a four-game series against Lexington, Caton broke a Portsmouth record with 11 straight hits. In the series, he got 13 safeties in 15 times at bat.5 In another game with Lexington, he was five-for-five.6 The 1915 season also gave Caton a second nickname, "Buster," in reference to his hitting ability.7 The Portsmouth Cobblers had the highest team batting average in the Ohio State League in 1915 and won the league championship. Caton's record was impressive. Along with his .305 average, he scored 50 runs. He ranked fourth in batting average among league shortstops, second overall in stolen bases, and third in sacrifice hits.
Off the ballfield, Caton's antics attracted attention. On a scheduled trip to play in Frankfort, Kentucky, he and two other Portsmouth team members overslept and missed the train first to Cincinnati and then to Frankfort. This left the team with only nine players in Frankfort and no relief pitchers for the game. The other two players hopped a train later that day and caught up with the team before the game, but Caton didn't hurry and spent the day with friends in Portsmouth, arriving in Frankfort the next day.
On the strength of his 1915 season, the 20-year-old Caton had caught the attention of several major league teams; Sporting Life reported that he was "touted as the pick of the minor league infielders."8 Connie Mack, manager of the Philadelphia Athletics sent scout "Bullet" Joe Bush to check out Caton as a possible replacement for shortstop Jack Barry. On August 28, 1915, Sporting Life wrote that the Athletics had signed Caton.
At the same time, the president of the Portsmouth club, W.A. Gableman, had proposed a deal to sell the rights to Caton to the Cincinnati Reds for $1,000 "on immediate delivery," or $750 at the end of the season. August Herrmann, president of the Cincinnati club, didn't respond until December and by that time, Gableman had dealt Caton to the Class-A Birmingham Barons of the Southern Association for $750.9 As a result, neither the reported deal with the Athletics nor the one proposed to the Reds ever materialized.
Caton joined Birmingham for the 1916 season. He was listed as a shortstop but played center field and right field for the first two months. His first game as shortstop was on May 31.
Caton played in 135 games that season but his .213 batting average didn't approach what he had done at a lower level the prior season. He was still ranked fourth defensively as a shortstop in the Southern Association but was near the bottom as a hitter. However, he was successfully stealing bases. By July he was leading the league in stolen bases and had pulled off 21 clean steals.10
Birmingham kept Caton on the roster for the 1917 season and his performance improved. By the end of April, he was a regular at shortstop. By early September, he had a .256 batting average in 148 games. Future Hall of Famer Billy Southworth was also a member of the 1917 Birmingham Barons team; like Caton, he had started professional ball with the Portsmouth Cobblers.
In September 1917, Birmingham traded Caton, infielder Bill Webb, pitcher Elmer Ponder, and catcher Red Smith11 to the Pittsburgh Pirates. At 22, he had reached the majors but the 1917 season was almost over.
Caton's major league debut was September 17, 1917, in Pittsburgh against the Boston Braves. The Pirates lost, 4-1 in 15 innings as Caton walked once in seven plate appearances but failed to register a hit. While Caton got his start, the game was the final one in which the legendary Honus Wagner played for the Pirates. Wagner, 43 in 1917 and known as the "Flying Dutchman," was the oldest player in the National League. Caton thus became one of the shortstops who bridged the gap at shortstop in Pittsburgh between Wagner and another Hall of Famer, Rabbit Maranville, who arrived in a trade with the Boston Braves before the 1921 season.12
In March 1918, sportswriter Ernest J. Lanigan, commenting on Caton's start with the Pirates, said "Hans Wagner won't be missed by the Pirates this year, except in a sentimental way, if James Howard Caton, shortstop from Birmingham who finished the season with the Corsairs, is able to hit like he did when he was playing in the Ohio State League in 1915."13
Caton was known in the major leagues not only for his baseball skill, but also for his stature and personality. He was one of the smallest men to play in the major leagues and was built more like a short football player than a baseball player; while often compared to Maranville, he was actually shorter and slightly heavier.14
The 1918 season was a shortened season for baseball as the country mobilized for World War I and many players were drafted to serve in the army.15 The Pittsburgh organization and Caton were impacted. Baseball Magazine reported the "Pittsburgh team was considerably shaken up during the season by the war drafts. Manager Hugo Bezdek's infield was changed a little when the lively little shortstop went to war."16 Caton played in 80 games before he entered military service and was the everyday shortstop until the end of July when Roy Ellam took over. Teammates Casey Stengel and Carson Bigbee were also called to service. Stengel went into the navy, where he coached the baseball program at the Brooklyn Navy Yard.17
Caton had been notified by his Zanesville, Ohio, draft board that he was to report to Camp Sherman in Chillicothe, Ohio, on Monday, July 23, 1918. He ignored the summons and left for Brooklyn with the Pirates, starting as shortstop in a game on July 25. While it was reported that he would probably be arrested when he arrived in Brooklyn, he wasn't, and upon returning home to Zanesville on Friday he enlisted in the army.18 He was officially called to service on August 2, 1918, and was assigned to the 158th Depot Brigade at Camp Sherman.
Camp Sherman was one of several military training camps built in 1917 to support the war effort. It was the third-largest training camp in the country with more than 1,300 buildings and was organized like a small city. In the summer of 1918 an epidemic, the Spanish influenza, rapidly spread throughout the United States as well as across Europe. Military bases were especially hard-hit because of the close living quarters and Camp Sherman was no exception. Between late summer and early fall while Caton was at Camp Sherman, more than 1,200 soldiers at the camp died.
He wasn't affected and, with much of his service time slotted in the latter half of the baseball season, Caton played shortstop with the Camp Sherman baseball team. His army teammates included other local Zanesville boys, Lefty McDowell and Ed Holland from the Zanesville Greys. At least one of the scheduled Camp Sherman games was against Zanesville.
On September 11, 1918, Caton was promoted to corporal and transferred to Company B, 379th Infantry, 95th Division. However, the war ended before the division was assigned to go overseas and on December 10, 1918, Caton received an honorable discharge from the service, having served a total of four months, all at Camp Sherman.
Caton's life underwent another major change in 1918. He had met and married Jennifer (Jane) Leslie, from Oakland, Pennsylvania, a section of Pittsburgh. His teammates were surprised at the news, commenting that he "never dropped a hint."19 Howdy and Jennifer were married on August 27, 1918, shortly after he enlisted; she lived with his parents in Zanesville while he was at Camp Sherman.
While Caton appeared to be in line as Pittsburgh's starting shortstop for the 1919 season, the Pirates had added two other shortstops while he was in the service.20 Walter Barbare and Zeb Terry proved to be major competition for the position. Caton started the first four games for the Pirates in 1919 but sat on the bench for much of the season; he played in 39 games — only 17 of those at shortstop. Hitting .176 in the third week of August, Caton left Pittsburgh and jumped to an industrial team in Oil City, Pennsylvania, for the rest of the season.21
By the spring of 1920, though, Caton asked for another chance with the Pirates. Manager George Gibson agreed and took Caton to training camp.22 Terry had been released for failing to report, and just as Barbare was close to clinching the shortstop position, he was hit squarely in the face with a pitch, fracturing his jaw.23 This paved the way for Caton to once again assume a starting shortstop position, and he held that spot for most of the1920 season. Writers reported that "little" Caton had returned to the job and that he only "needed a better batting club around him to demonstrate his quality."24 He played in 98 games and hit .236.
That 1920 season was Caton's most active season with the Pirates, but it was his last.
Gibson continued to be frustrated with Caton's behavior and, in particular, his habitual annual truancy on Labor Day. On September 6, 1920, Pittsburgh released Caton on waivers to the Cincinnati Reds. However, Reds manager Pat Moran had no room on the roster for him and Caton was without a team.25 Three weeks later, on October 2, 1920, Caton missed out on playing in the last tripleheader in baseball history as the Reds won two games to the Pirates' one at Forbes Field.
Caton returned to playing and coaching baseball back home in Zanesville. Always a fan favorite with the local teams, Caton and barnstorming Boston Red Sox pitcher Sad Sam Jones played in an exhibition game for the Zanesville Greys against the Toledo Rail Lights on October 21, 1920.
But Caton still had some major league allure. During the 1920-21 offseason, the Brooklyn Dodgers acquired his rights from the Pirates for the waiver price of $3,500. Manager Wilbert Robinson of the Dodgers enthused, "Caton is one of the most natural shortstops I have ever seen in action, and that within a short time we can have him playing the kind of ball Brooklyn fans will rave about."26
But Caton suffered serious health issues in January 1921. Brooklyn management announced that he would not get a contract until he recovered.27 Suffering from blood trouble and a severe outbreak of boils, Caton took a voluntary, temporary, retirement from the Dodgers. In early March he was reportedly better and tried to return to spring training in New Orleans. But it became clear that he was still in no shape to play baseball and there was doubt about his future. In April 1921, "the Brooklyn club shipped Howdy back to Ohio" and reiterated that his return was contingent on improvement in his physical condition.28
He hadn't realized it at the time, but Caton's September 6, 1920, appearance with Pittsburgh at the age of 25 was his last major league game. He was never able to rejoin the Dodgers; he was placed on the ineligible list until 1929 when he became a free agent. In later years, Caton did do some scouting work for the Dodgers.29
When his health improved, Caton went back to playing with independent or "outlaw" teams like the Zanesville Mark Greys where he played shortstop for at least a part of the 1921 season. He started the 1922 season with the Greys, but jumped to the Canton (Ohio) Terminals in late August and continued playing with the Terminals through 1924. Joining Caton with the Terminals was Midge Seitz, a second baseman. The local newspapers referred to Caton and Seitz as "one of the greatest infield combinations in the league. Their sensational work around short and second saved many a game."30 Howdy was also credited with being one of the reasons the Canton team finished in a tie for second place in the Midwest League in 1923.31 Caton had finally found his niche, albeit outside of Organized Baseball.
In a twist of fate, the Brooklyn Dodgers played an exhibition series with the Zanesville Greys in October 1923. Caton, still on the Dodgers' ineligible list but on the Canton Terminals roster, was listed as playing for the Greys along with his brother Chick. The Dodgers and the Greys played two games, both easily won by Brooklyn.
Caton had his share of near-miss injuries while playing for the Canton Terminals. On June 15, 1924, in a game against the Zanesville Greys, "Caton stretched a single into a double but as he was sliding into second, he was jammed in the groin with the ball and momentarily passed out, lying on the ground for several minutes. Finally he arose and took up his position as base runner."32 Three days later in a game with the Massillon Agathons, Howdy was hit in the head by a pitch and "was put out cold for a few minutes, but he was able to stick in the game."33
On October 23, 1924, Howdy and Jennifer announced the birth of a daughter, Rosemary, their only child. Three years later, the couple separated; Jennifer and Rosemary moved back to Pittsburgh to be near her family. But they did not divorce until 1943 and Jennifer did not remarry until after Caton's death.
In 1925, Caton joined another Midwest League team in Kenosha, Wisconsin, the Nash Twin Sixes, and played there through the 1926 season. His game-day antics continued with Kenosha, but were usually well received, as hyped by the Sheboygan Press:
"Buster Caton, whose superior at the shortstop position has not been found in any league, is one of the big attractions of the league-leading Kenosha team. He gets 'em high wide and handsome in the vicinity of his station and when he makes an error, everybody knows that is a rare thing and it results only because he attempted something that few infielders will try. And when Buster gets up to bat with his cap slouched crosswise off his head motioning the outfielders to get back and then socking one over just where they 'ain't' he always gets a laugh. He usually collects a lot of boos when he walks to the plate, but that is because he encourages them and they are more friendly boos than most players get. He always gets it back on the fans, however, just about the time he is sliding in third on a triple. At that point he stops to turn the laughs and the boos on those who mocked him. The response is applause from the crowd."34
At the end of the 1926 Kenosha season, Caton returned to Zanesville. He was welcomed back to the Greys while he negotiated the purchase of a billiard parlor. When the deal for the billiard parlor fell through, however, Howdy returned to Kenosha and another season with the Nash Sixes.35
When the Kenosha team folded at the end of the 1927 season, Caton again went back to Zanesville to live; this time he stayed. He played in local exhibition and benefit games with the Greys, and played his usual shortstop position with a local industrial team, Columbia Cement, in 1930. He worked with his brother Chick running a popular billiard parlor in Zanesville, the Strand. He also tried his hand at coaching in 1930, when he got involved with an American Legion Juniors team.
When Caton returned to Zanesville, he moved into a boarding house rather than back into his parents' home. The boarding house was owned by the Close family. Mr. Close had temporarily taken a job in Cleveland and his wife, Helena, with two young boys to raise by herself, took in boarders to help make ends meet. In January 1930, Helena gave birth to a baby boy that she named Howard Evans "Pete" Close. According to members of the Caton and Close families, Howdy Caton was Pete's father.36 Helena raised Pete along with her two boys and when her husband returned from Cleveland he adopted Pete. When Helena died in 1943, his adoptive father sent Pete, who was 13 years old, away to fend for himself. He moved in with friends until he was an adult. Pete never lived with Howdy Caton and never used the Caton name. Caton's two children — Rosemary and Pete — never knew each other.37
In addition to helping with the billiard parlor, Caton, now in his early forties, worked in the maintenance department of the Zanesville waterworks at a Depression-era salary of under $500 a year. He joined the International Brotherhood of Operating Engineers Union and helped organize the Zanesville chapter and negotiate benefits for the members. By 1943, he was working not only for the city but also as groundskeeper at the baseball stadium, a position he kept for at least two seasons.38 Caton was also a member of the Zanesville Eagles Lodge and the American Legion Post.
On April 22, 1943, Caton was granted a divorce on grounds of Jennifer's willful absence.39 The next month Caton married Mabel Mercer, sister of his brother Ralph's wife. Caton and Mabel lived with her mother.40
Rosemary, Caton's daughter by Jennifer, married Floyd Bardo in Lock Haven, Pennsylvania, on July 1, 1944. Floyd worked most of his career as a tool and die maker for Sylvania, moving to Florida, Texas, and Kentucky for his job and then back to Pennsylvania. Together the Bardos had four girls and one son, all of whom still live in the Pittsburgh area except one daughter. Today, there are also grandchildren and 17 great grandchildren. Rosemary Caton Bardo passed away on August 28, 1998, and Floyd died on October 20, 2018.
Pete Close, having to support himself, was never able to finish high school. He did, though, follow in his father's footsteps, playing third base for numerous local ball teams including the Zanesville American Legion boys' team in the Eastern Ohio League, the Green Top Yellow Cabs, Judy's Restaurant, the Armco Steel company team, and the Zanesville Greys. In early January of 1953, he signed a contract to play for the St. Louis Browns but decided not to pursue the opportunity and stayed in Zanesville.41 Pete's family continues to live in the Zanesville area. He and his wife, Donna Smith, had two children and several grandchildren.
Howdy Caton died from a heart attack on January 8, 1948. He was 54 years old. He is buried in Greenwood Cemetery in Zanesville. Caton was survived by both Jennifer and Mabel, as well as Rosemary Bardo and Pete Close and their families. His obituary appeared in several newspapers, including the New York Times. His hometown paper, the Zanesville Times Recorder, carried the following tribute on January 9, 1948:
"Buster possessed the happy faculty of not permitting anything to get him down. I recall a particularly bad day he had in the field when he booted at least five or six chances but a lenient scorer charged him with four errors. He came to bat late in the game with the boos of the fans ringing in his ears, but he stepped up to the plate gingerly and rapped out a single to drive in the winning run."
On April 13, 2013, Howdy Caton was inducted into the Perry County, Ohio, Baseball Hall of Fame. His granddaughter, Kimberly Close-Hittle, and great granddaughter, Amberly Hittle, accepted the award on his behalf.
Acknowledgments
This biography was reviewed by Bill Nowlin and Jack Zerby, and fact-checked by Warren Corbett.
Sources
In addition to the sources cited in the Notes, the author consulted Ancestry.com, Baseball-Reference.com, Zanesville, Ohio, city directories, correspondence from Kimberly Close-Hittle and Ralph Bardo, and two undated self-published books by Phil Wymer: Early Zanesville Baseball History and Early Zanesville Baseball History in Photographs.
Howdy Caton was a distant relative of the author. Her grandfather was Howdy Caton's first cousin.
Notes
1 "Uncle Ezra's Sports Corner," Times-Signal (Zanesville, Ohio), June 23, 1940.
2 "Down Memory Lane," Zanesville Signal, August 8, 1943: 28.
3 "Virgil Caton," Zanesville Times Recorder, April 30, 2006.
4 Zanesville Times Signal, April 18, 1943.
5 Ernest Lanigan, "Infielder Caton of Portsmouth is Promising Youth," March 12, 1918, clipping from unidentified newspaper; Howdy Caton file, National Baseball Hall of Fame, Cooperstown, New York.
6 "Ohio State League Notes: Shortstop Caton of Portsmouth made five hits in five times up off pitcher Park of Lexington," Sporting Life, Vol. 65, July 24, 1915: 15.
7 James K. Skipper, Baseball Nicknames: A Dictionary of Origins and Meanings (Jefferson, North Carolina: McFarland & Co., 2011), 43
8 "The Athletics Sorry Showing," Sporting Life, August 1, 1915: 8.
9 Letters in Howdy Caton file, Baseball Hall of Fame, from W.A. Gableman to August Herrmann dated August 11, 1915, and December 7, 1915.
10 Portsmouth Daily Times, July 13, 1916.
11 John Dreiser, "This Date in Pirates History: June 25," June 25, 2012, piratesprospects.com.
12 Mike Shatzkin, editor, The Ballplayers: Baseball's Ultimate Biographical Reference (New York: Arbor House Publishing Company, 1990), 169.
13 Lanigan.
14 "Many Shorties Have Made Good in Big Leagues," Capital Times (Madison, Wisconsin), October 14, 1919: 8.
15 The Pirates played their final game of the 1918 season on September 2.
16 "Closing Events of the 1918 Baseball Season," Baseball Magazine, October 1918, Vol. 21, No. 6: 483-86, 500-02.
17 W.A. Phelon, "Baseball History Up to Date," Baseball Magazine, July 1918, Vol. 21, No. 3: 277-80, 311-12.
18 "Player Defies Draft Board," Newark (Ohio) Advocate, July 25, 1918: 8.
19 Warren (Ohio) Evening News, August 27, 1918.
20 W.A. Phelon, "The Passing Month, Thirty Days of Baseball History in Brief Review," Baseball Magazine, Vol. 23, Issue I: 25-26.
21 Howdy Caton obituary in Baseball Hall of Fame file.
22 The Sporting News, March 18, 1920: 5.
23 The Sporting News, April 15, 1920: 5.
24 Baseball Magazine, June 1920: 330.
25 "Buster Caton Gets to Moran's Reds," New Castle (Pennsylvania) News, September 15, 1920.
26 "Sport Chatter," Waterloo Evening Courier, December 3, 1920.
27 "Howdy Caton is Very Ill," Portsmouth (Ohio) Daily Times, January 28, 1921.
28 The Sporting News, April 7, 1921: 6.
29 Caton obituary, Baseball Hall of Fame file.
30 "Canton Gets Caton," Evening Independent (Massillon, Ohio), August 9, 1922.
31 The 1923 Midwest League was a circuit of six teams in Ohio and Wisconsin, not governed by Organized Baseball. "Midwest Standings," Journal Times (Racine, Wisconsin), July 23, 1923: 12.
32 Sunday Times Signal, Zanesville, Ohio, June 15, 1924.
33 "Agathons Drop Pair," Evening Independent, June 16, 1924.
34 "Big Baseball Card Is Ahead," Sheboygan Press, September 15, 1925.
35 "Howdy Caton Leaves Greys, Ryan Signed," Coshocton (Ohio) Tribune, April 6, 1927.
36 Correspondence from Carolyn Mohler, Howdy Caton's great-niece, and Kimberly Close-Hittle, Pete Close's daughter.
37 Ibid.
38 "Old-Time Zanesville Baseball Fans Still Get Thrill at Sight of Howdy Caton at Work on Infield," Sunday Times Signal, Zanesville, Ohio, June 21, 1943.
39 Zanesville Signal, April 22, 1943.
40 "Howdy Caton Is Married," Zanesville Signal, May 30, 1943.
41 "Browns Sign Pete Close to Contract," Zanesville Times Recorder, January 8, 1953.
Born
July 16, 1894 at Zanesville, OH (USA)
Died
January 8, 1948 at Zanesville, OH (USA)
If you can help us improve this player's biography, contact us.
https://sabr.org/sites/default/files/Caton%20Howdy.jpg
600
800
admin
/wp-content/uploads/2020/02/sabr_logo.png
admin
2019-10-22 12:26:46
2020-04-09 14:37:29
Howdy Caton