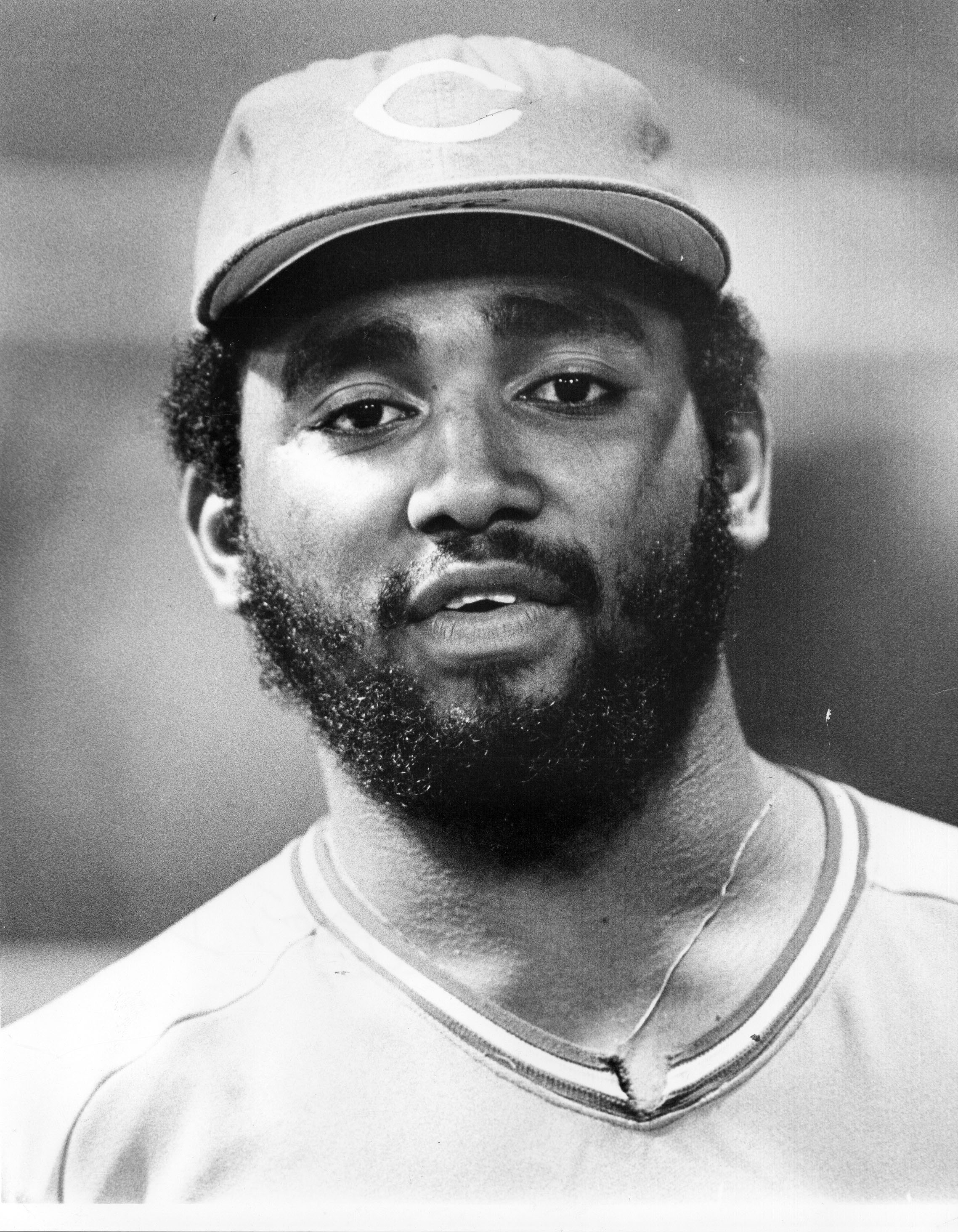 ---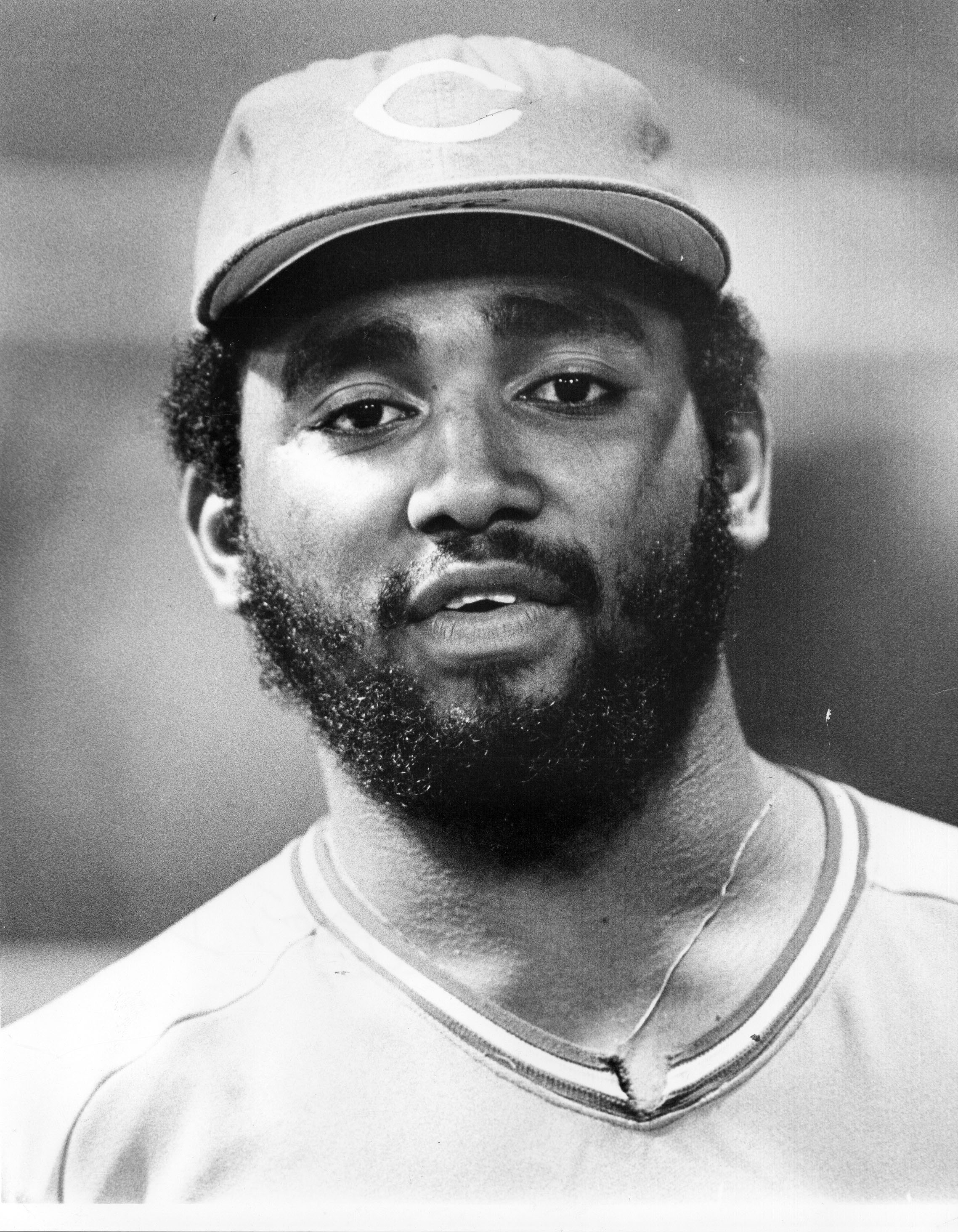 There are many ways to gain attention as a professional baseball player, and over the course of his career, Iván Calderon got plenty of attention.
At first, it was as a five-tool prospect for the Seattle Mariners; a can't-miss kid with tremendous power and raw talent who tore through the minor leagues. A short-time after arriving in Seattle, Calderon got pegged as a slacker who didn't hustle or work hard. It was a reputation he didn't deserve, based more on ethnic stereotypes than actual events on the field. In truth, he was playing hurt, having severely injured his shoulder diving for a ball. Those who played with him say Calderon was extremely dedicated to his craft. White Sox batting coach Walt Hriniak went so far as to call him one of the hardest workers he'd ever had.1
Calderon was known as a flamboyant and flashy player, a big man with big gold chains and big smile. He wore thousands of dollars' worth of jewelry both on and off the field in a time when such a thing was frowned upon by much of baseball's old-school establishment.
"I'm not worried about him on the field," his manager at Montreal Buck Rodgers said of Calderon in 1991. "I just hope he doesn't get mugged off the field." 2
Eventually, Calderon became known as one of the best left fielders of his time, a clutch hitter with gap-to-gap power and a keen eye for the strike zone. The Montreal Expos thought so highly of his ability that they traded Tim Raines, arguably the best player in franchise history, to the Chicago White Sox to get him.
By the end of his career, Calderon had earned a far less desirable reputation, but one not uncommon to professional athletes. He was considered injury-prone. And unlike his previous reputation as a "lazy" player, the injury label was well-deserved. Calderon suffered several significant injuries over the course of his 10-year big league career, most notably that nagging shoulder injury from which he never fully recovered.
And Calderon will also be remembered for the grisly way in which he died. In December of 2003, at the age of 41 and nearly 10 years after retiring from baseball, Calderon was shot and killed execution-style in a bar near his home in Puerto Rico. Initial reports indicated he was killed by a man to whom he had loaned money as a bail-bondsman, but to this day, his murder remains unsolved.3
Iván Calderon Perez was born on March 19, 1962 in Fajardo, Puerto Rico, a coastal city on the north-astern tip of the island. His father, Eliseo, worked in construction but struggled to support his family of six on just $120 a month.4 Iván Calderon excelled in both baseball and volleyball at Mediana Alta Intermediate School in nearby Loiza before dropping out at the age of 14 play baseball full time.5 He says he grew up idolizing Roberto Clemente and other Puerto Rican stars and recognized from an early age that baseball could be a good way to support himself and his family.
"I saw the players from Puerto Rico — Roberto Clemente, Vic Power, Orlando Cepeda — all leave the island to play baseball in America," Calderon said. "They had lots of money, nice cars, good clothes and jewelry. A lot of people told me when I was 16 I played good."6
One of those who most likely praised Calderon's play was Seattle Mariners scout Luis Rosa, who is credited with signing the then 16-year-old as an undrafted free agent on July 30, 1979.7
Calderon began his professional career in 1980, with the talent-laden Bellingham Mariners in the Northwest League. The 18-year-old quickly proved he belonged, batting a whopping .370 in his first 31 games. He cooled off, but still finished with a .318 batting average and a league-leading nine triples. The slugging left fielder was one of eight future big leaguers on the Bellingham M's that season, a squad that finished a league-best 45-25.
Calderon's success continued the following season with the Wausau Timbers, another talent-rich Mariners farm club that dominated its league. He was one of the Timbers most dangerous hitters, finishing second on the club with 20 home runs while batting .306, driving in 62 runs, and stealing 26 bases. It was the first of two seasons in Wausau for Calderon, who followed up his 1981 season with an even better 1982, slamming 24 home runs, driving in 89 runs and batting .286.
A promotion to the Double-A Chattanooga Lookouts in 1983 did little to slow Calderon's progress. Just 21 years old, Calderon was one of the youngest players in Double A but still managed to make the Southern League All-Star squad. He earned high praise from his manager, Bill Haywood.
"He's a potential superstar. He hits the ball as well as anybody in the big leagues," Haywood told The Sporting News. "He's got big league speed, a big league arm, a big league bat. I pray that nothing happens to him. If it doesn't, he'll be up there a long time."8
Calderon finished the season tied for the lead in hits (170) and leading the league in triples (15), and in the top 10 in nearly every other offensive category including batting average (.311), runs (92), and RBIs (80).
By 1984, Calderon was one of the Mariners' top prospects and among a young corps of players general manager Hal Keller wanted to retain.9 The 22-year-old opened that season with the Mariners' Triple-A Salt Lake City Gulls, and quickly established himself as one of the best hitters in the Pacific Coast League. He was batting .365 when Seattle came calling, promoting him to the big leagues on August 10. Inserted as the Mariners' starting center fielder, Calderon struggled at the plate over the next two weeks, managing just five hits in 24 at-bats before a wrist injury shut him down for the remainder of the season. It was the first of several significant injuries Calderon suffered over the course of his career.
Both Calderon and the Mariners were generating a lot of buzz during the spring of 1985. After all, the team had the top two rookies in the league in 1984 in first baseman Alvin Davis and pitcher Mark Langston along with several promising young Mariners who made their big-league debuts in 1984, including Jim Presley, Danny Tartabull, and Calderon. Add pitchers Mike Moore, Matt Young, Ed Vande Berg, and Edwin Nunez, and there was every reason to believe the Mariners might have a winning record for the first time in franchise history. It was not to be. The Mariners (74-88) finished sixth of the seven teams in the American League Western Division.
Despite winning six games of their first seven games, the Mariners once again proved incapable of sustaining any momentum, and finished the year a disappointing 74-88. For Calderon, 1985 was a microcosm of things to come. He made the opening day roster for the first time in his career, but the residual effects of his wrist injury limited him to mostly pinch-hitting duties. Calderon began getting regular playing time in mid-May, and by the middle of the summer, he was one of Seattle's top hitters and a leading candidate for Rookie of the Year. That all ended during the two-day players' strike in early August when it was discovered that Calderon had been playing with a broken wrist, ending his season.10 He finished the year batting .286 with eight home runs in 67 games.
After the season, Calderon's wrist had improved enough to allow him to return to the Puerto Rican winter league where he was among the league's best performers. His strong play continued into spring training in 1986, earning Calderon the starting job in right field. He hit safely in eight of Seattle's first nine games, but it was the only highlight in what was to become another disappointing year for both Calderon and the Mariners.
The team struggled, and in early May, manager Chuck Cottier was fired and replaced by veteran skipper Dick Williams. The fiery Williams and his young right fielder clashed almost from the start. Things came to a head in mid-May, when a Kansas City scout was quoted as saying Calderon didn't have "the heart to be a good big leaguer."11 It was an all-too common criticism of Latin players of the time, a criticism many now feel had racist undertones. Mariners general manager Dick Balderson tried to use the quote as motivation for Calderon, sitting him and his agent down to discuss the issue.12 It didn't work. The talk only soured the relationship between the club and its young right fielder and on May 26, Calderon was sent down to Triple A, ending his career in Seattle.
"I wasn't wanted in Seattle," Calderon said. "Dick Williams sent me down. He didn't like me: I don't know why. I asked if they could trade me, and they did."13
That trade came in June of 1986, when the Mariners dealt Calderon to the Chicago White Sox for catcher Scott Bradley. Bradley had a solid career in Seattle, but by the end of the 1987 season it was clear that Chicago got the better part of the deal.
Calderon played briefly for the Sox in July, August, and September before returning home for another season in the Puerto Rican winter league. He led the league in home runs and was named MVP of the all-star game. White Sox GM Larry Himes visited Calderon in Puerto Rico, telling the young slugger the team was counting on him to provide much-needed punch in the lineup.
Chicago manager Jim Fregosi echoed that sentiment during spring training, saying he was eager to see what Calderon could do with 500 big league at-bats over the course of a season.14 For the first time in his big-league career, Calderon was receiving some very public positive reinforcement from his employers, and he rewarded them with what would be the best season of his big-league career.
By mid-May, he was one of the most productive hitters in the White Sox lineup before a severe ankle-sprain forced him onto the disabled list. Calderon was hitting .286 with four home runs at the time, apparently not good enough to endear himself to the old-school establishment that ran the game.
A column in The Sporting News on June 1 claimed that several front-office executives believed Calderon was getting the least out of his ability of any big-league player. One unnamed G.M. even went so far as to say that he was "…too-laid back, too lazy. He has the potential to be a star, but he'll never make it big."15
Calderon quickly proved his detractors wrong. On May 31, he returned from the DL in a big fashion, belting two home runs against the Boston Red Sox. By season's end, Calderon wound up leading the White Sox in nearly every offensive category including batting average (.2933, to Harold Baines' .2930), hits (159), doubles (38), home runs (28), and runs scored (93). His 1987 season also included one of the best catches ever caught on film, when he climbed the left-field wall in Tiger Stadium to rob Alan Trammell of a home run.16
One thing that wasn't widely reported at the time was the fact that Calderon had been playing with a nagging left shoulder injury for the past few seasons, an injury he had suffered while making a diving catch several years earlier.17 The injury prompted countless cortisone shots and several surgeries, the first of which was performed in August of 1988. That surgery shut down what had already been a very frustrating season for the young slugger.
Things turned around for Calderon in 1989, although he was never the power threat he'd once been. Once again, he led the team in virtually every offensive category including average (.286), hits (178), doubles (34), home runs (14), RBIs (87), and runs scored (83).
It was much of the same for Calderon the following season, when he helped the surging. White Sox challenge the Oakland A's for the division title. Calderon was a key component in the Chicago offense, finishing the year with 44 doubles (George Brett and Jody Reed each led the league with 45), batting .273 and knocking in 74 runs. He stole a career-high 32 bags, and improved tremendously as a fielder, a part of his game that didn't go unnoticed by Sox manager Jeff Torborg.
"You don't have to defend for Iván in late innings," Torborg said. "If anything, you'd want to use him to defend for someone. He told me last September he didn't like being a DH. I said, 'Prove it to me next spring'. And he did."18
Still, after the 1990 season, the White Sox dealt Calderon to the Expos for Raines. It was a difficult transition for Calderon, who was not only replacing a Montreal icon, but was also in the midst of a very public contract negotiation.
Still a year away from free-agency, the 29-year-old Calderon was looking to cash in on his recent success with a long-term contract. His agent, Jaime Torres, said they were looking for a contract in the neighborhood of four years and $9 million.19 "We have told (the Expos) that if we don't have a multi-year contract signed before arbitration, then Iván will leave Montreal after the 1991 season," Torres said.20
In the end, Calderon didn't get his four-year deal, but he did get nearly $8 million spread out over three seasons. And while he didn't exactly endear himself to Montreal fans or management before the season, Calderon gave them plenty to cheer about once games got underway, earning the team's player of the month honors in April and May.21 Named to the All-Star team in July (his only All-Star appearance), Calderon wound up starting in place of injured Mets slugger Darryl Strawberry. He responded with a single and stolen base.
By season's end, Calderon was again one of the more productive left fielders in baseball, hitting .300 with 19 homers, 75 RBIs, and 31 stolen bases. He was limited to pinch-hitting duties for the final month because of his nagging left shoulder. Calderon underwent surgery on the shoulder on September 27 to repair what was described as a "well-defined labrum tear and a partially torn bicep tendon."22
The Expos had high hopes that Calderon's shoulder would rebound in 1992, but it wasn't to be. He received several cortisone shots beginning in spring training and hit fairly well when he was able to be on the field. But those days were not often enough. In mid-June, Calderon was placed on the disabled list for the third time that season.
"Right now there is no power there, no nothing," he said in June23 In July, he said, "I know there is something wrong because every time I move my shoulder I can feel it clicking,"24
He had surgery on the shoulder again in late June and was able to return to the field in September, ending the year on a positive note. He batted .309 in 25 September games, serving mostly as the starting left fielder.
Those numbers were good enough to prompt the Boston Red Sox to trade for Calderon in the offseason, although the return the Expos got showed just how far his stock had fallen. Montreal received journeyman pitcher Mike Gardiner and minor-league starter Terry Powers.
The aging, injured slugger played regularly for the Red Sox over the first few months of the season, but batted in the low .200's with almost no power. Boston released Calderon in mid-August. The White Sox signed him for the final month of the season, hoping he would help them down the stretch. Chicago did win the division, but Calderon didn't contribute much in the nine games he played and was not included on the team's postseason roster. He played in the big leagues again, although he did DH for Santurce in the Puerto Rico winter league after the season, and even made the all-star team.25
In Puerto Rico, he began raising roosters for cock-fighting (legal Puerto Rico.) He was also said to have worked as an informal bondsman, lending money to friends and acquaintances, a decision many believed contributed to his murder.26
Ruben Sierra and Bernie Williams were among those who attended Calderon's memorial service in Puerto Rico.27 Sierra was described as a business partner of Calderon's. Williams remembered Calderon for taking him under his wing as a teenager in the winter league.
"I'll never forget the time Iván Calderon gave me one of his gloves during the 1985-86 season, when I practiced with Caguas," Williams said.28
Calderon's death was mourned in Chicago, where he had most of his big-league success. Ken Harrelson, who dealt for Calderon during his only season as a general manager, said the flamboyant outfielder was a competitive player and popular teammate in the White Sox clubhouse.
"I loved him from the first time I saw him," Harrelson said.29
Calderon had lost touch with most of his teammates over the years, but was remembered in the way most ballplayers want to be.
"You'd look at Iván with all the jewelry and picture a guy who was flashy and wouldn't work, but it was the complete opposite," White Sox teammate Greg Walker said. "He was a tough out, a middle-of-the-lineup guy who played the game right."30
Calderon was survived by his wife, Elisabeth Figueroa, and their two children. He had five other children from previous relationships.31
This biography appeared in "Puerto Rico and Baseball: 60 Biographies" (SABR, 2017), edited by Bill Nowlin and Edwin Fernández.
Sources
In addition to the sources noted in this biography, the author also used baseball-reference.com, retrosheet.org, baseball-almanac.com, Topps baseball cards, Score baseball cards, and Donruss baseball cards. Thanks to Rod Nelson of SABR's Scouts Committee.
Notes
1 Teddy Greenstein, "Sox's Calderon Was a 'Gamer,'" Chicago Tribune, December 29, 2003.
2 "N.L. East: Montreal Expos," The Sporting News, March 25, 1991: 44.
3 Associated Press, "Robbery Ruled Out in Death of Baseball Player," Puerto Rico Herald, December 29, 2003.
4 Sharon Robb, "Calderon Looking to Rule the Roost with New Team," Sun-Sentinel (Fort Lauderdale, Florida), March 14, 1991.
5 White Sox Media Guide, 1987.
6 Sharon Robb, "Calderon Looking To Rule The Roost With New Team."
7 Noel Piñeiro Planas, "Muere el ex Buscador de Talento de Béisbol Luis Rosa," primerahora.com, August 6, 2014, at primerahora.com/deportes/beisbol/nota/muereelexbuscadordetalentodebeisbolluisrosa-1027086/
8 "Minor Leagues: Class AA Notes," The Sporting News, August 1, 1983: 41-42.
9 Peter Gammons, "AL Notes," The Sporting News, November 14, 1983: 48.
10 Bill Plaschke, "A.L. West: Seattle Mariners," The Sporting News, August 19, 1985: 18.
11 "A.L. West: Seattle Mariners," The Sporting News, May 19, 1986: 21.
12 Ibid.
13 Joe Goddard, "Calderon in the Picture," The Sporting News, October 5, 1987: 21.
14 Ibid.
15 Moss Klein, "A.L. Beat," The Sporting News, June 1, 1987: 24.
16 "A.L. West: Chicago White Sox," The Sporting News, August 10, 1987: 21. See also "CWS@DET: Calderon Climbs Fence to Rob Trammell," Youtube, youtube.com/watch?v=3j3KyTvnhv8
17 "A.L. West: Chicago White Sox," The Sporting News, May 9, 1988: 17.
18 "A.L. West: Chicago White Sox," The Sporting News, July 16, 1990: 14.
19 "N.L. East: Montreal Expos," The Sporting News, February 4, 1991: 38.
20 "N.L. East: Montreal Expos," The Sporting News, January 28, 1991: 36.
21 Montreal Expos Media Guide, 1992.
22 Ibid.
23 "N.L. East: Montreal Expos," The Sporting News, June 22, 1992: 17.
24 "N.L. East: Montreal Expos," The Sporting News, July 29, 1992: 16.
25 Thomas E. van Hyning, The Santurce Crabbers: Sixty Seasons of Puerto Rican Winter League Baseball (Jefferson, North Carolina: McFarland & Co. Inc., 1990), 170.
26 Toronto Star, December 30, 2003: C14.
27 Toronto Star, December 31, 2003: E07.
28 Van Hyning, 209.
29 Greenstein.
30 Ibid.
31 Toronto Star, December 30, 2003: C14.
Born
March 19, 1962 at Fajardo, (P.R.)
Died
December 27, 2003 at Loiza, (P.R.)
If you can help us improve this player's biography, contact us.
https://sabr.org/sites/default/files/CalderonIvan.jpg
600
800
admin
/wp-content/uploads/2020/02/sabr_logo.png
admin
2012-01-04 20:34:54
2012-01-04 20:34:54
Ivan Calderon