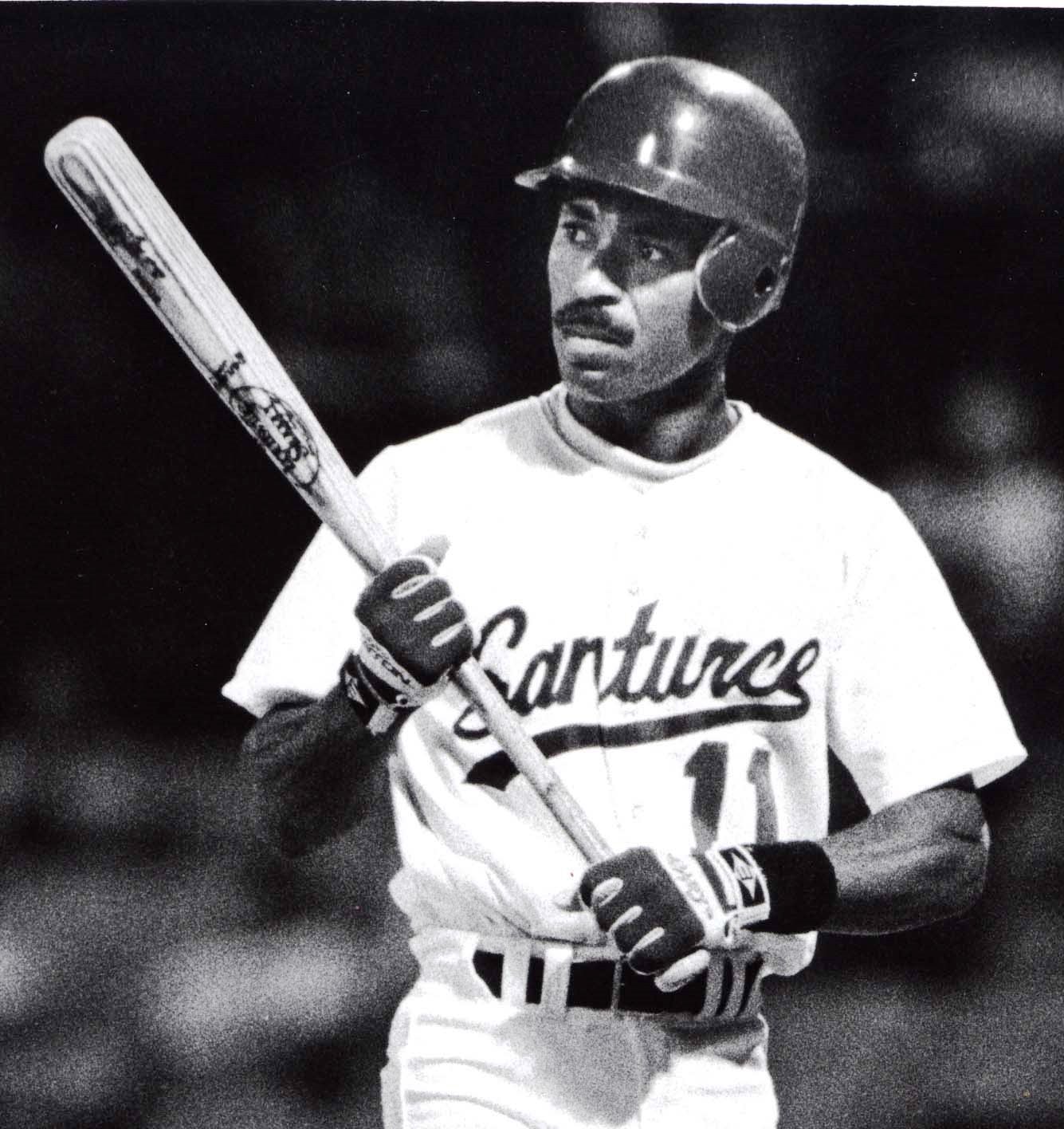 ---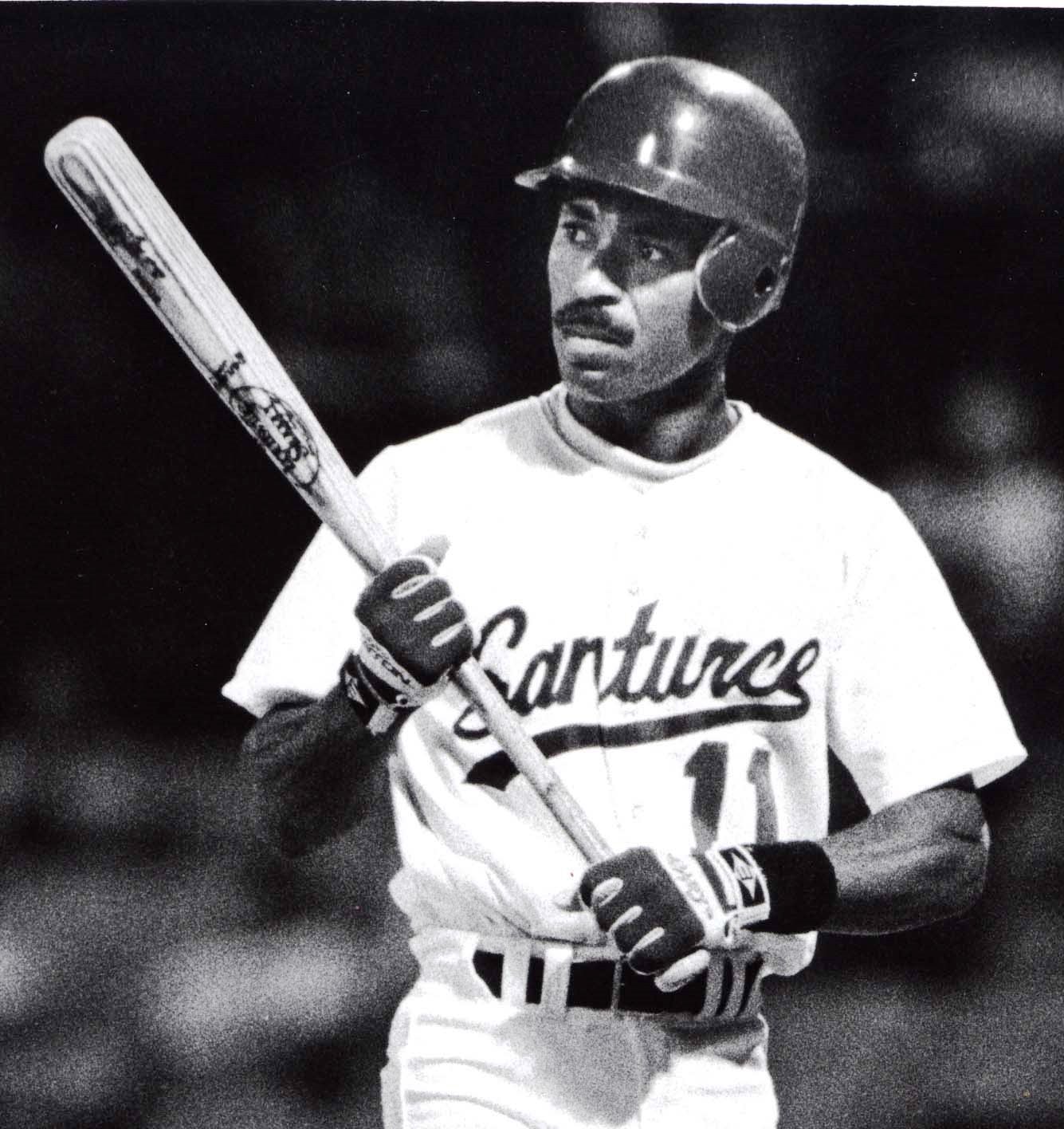 Ivan de Jesus Sr. is often remembered as being involved in the worst trade in the Philadelphia Phillies history, but the stigma associated with that trade didn't actually define his playing career. He is otherwise known for being a durable, serviceable shortstop for the Chicago Cubs and the Phillies and for making two World Series appearances with the Phillies and St. Louis Cardinals.
De Jesus filled the bill for what major-league clubs generally expected from their shortstops during his era. He was the prototypical shortstop: a solid fielder, a threat at stealing bases, and an average hitter who wasn't generally relied on for offensive production.
While future Hall of Famers Roberto Clemente and Orlando Cepeda were among the first to bring national attention to Puerto Rican players in the major leagues in the late 1950s, de Jesus later became part of a steady wave of Puerto Ricans to reach the major leagues. A case could be made for de Jesus being the best major-league shortstop to come from Puerto Rico.1
Thirty-seven years after de Jesus broke into the majors, his son, Ivan de Jesus Jr., also a native Puerto Rican, made his major-league debut in 2011.
De Jesus was born in Santurce, Puerto Rico, on January 9, 1953, the second of four children of Fundador and Teodora (Alvarez) de Jesus. His father was an electrician. Santurce was a hotbed of baseball in the Puerto Rican Winter League. The parents were fans of the local Santurce baseball team, often listening to their games on the radio and taking their children to the games.2 De Jesus eventually played for the popular team himself for 12 seasons, like many American and Latin major leaguers who played winter ball in Puerto Rico after the regular major-league baseball season ended.3
De Jesus' family interests in baseball translated to his playing little league baseball at Las Lomas, in the Babe Ruth league at Caparra Terrace, and with an amateur team in Guaynabo. He attended Gabriela Mistral High School in San Juan and Margarita Janer High School in Guaynabo. He played on varsity baseball teams, while also participating on track and field teams. De Jesus credits his early development in baseball to Alejandro Cruz, a teacher and coach at Margarita Janer.4
De Jesus drew interest from Corito Varona, a Cuban scout for the Dodgers organization, because he held his own in local amateur leagues against players as old as 25.5 Not having completed high school, he was signed at age 16 by the Los Angeles Dodgers on May 23, 1969. At the time of his signing, only 35 Puerto Ricans had reached the major leagues.6
His first professional team was actually the San Juan Senadores of the Puerto Rican Winter League in 1969, when Roberto Clemente was his manager. De Jesus said of his experience with that team, "I didn't get any at-bats during the season, but I had a good opportunity to learn from the great Clemente. He had such a positive impact on all of the players. Apparently he liked me, because he invited me back the next winter-ball season to play for the team, after I had played my first season in the minor leagues."7
The 17-year-old De Jesus made his stateside pro debut with Class-A Daytona Beach in 1970 and then spent three additional seasons at the Class-A level. He initially had trouble with the English language and getting adjusted to living in the United States, but he credited fellow Dodgers farmhands Orlando Alvarez and Henry Cruz with helping him get acclimated. He also acknowledged Dodgers minor-league infield coach Monty Basgall and Dodgers player Manny Mota with assisting in his early player development in the minors.8
His highest batting average during those first four seasons was .244, while he struck out in nearly one-fourth of his at-bats. However, he showed an ability to steal bases. He advanced to Triple-A Albuquerque in 1974 after having a good showing in spring training. His 1974 season was his best to date; as he seemed to mature at the plate, hitting .298 and cutting down on his strikeout rate. He got a late-season call-up to the Dodgers and made his major-league debut against the Cincinnati Reds on September 13, 1974, at age 21. His first major-league hit came off Houston Astros pitcher Ken Forsch on October 2.
With five minor-league seasons under his belt through the 1974 season, it became time for the Dodgers to decide what de Jesus' future would be with the organization. He had played well enough at the Triple-A level in 1974 such that he was considered by Dodgers vice president of player personnel Al Campanis to replace shortstop Bill Russell whom the Dodgers would move to center field, the position at which he originally broke in.9 However, Russell, a six-year major leaguer and a National League All-Star in 1973, ultimately wasn't shifted from shortstop.
The 5-foot-11, 175-pound de Jesus split the 1975 season between Albuquerque and Los Angeles, when Russell spent time on the disabled list from April 13 to May 6 and then again from May 11 to June 30. De Jesus shared starts at the shortstop position with Rick Auerbach while Russell was out. For the season, de Jesus struggled at the plate, batting only .184 in 87 major-league at-bats and 63 games. With Albuquerque he hit .271 in 62 games.
Early in the 1975 season the Dodgers were considering trading Russell with Bill Buckner to the St. Louis Cardinals for Reggie Smith. The trade would have cleared the way for de Jesus to become the Dodgers' regular shortstop, but injuries to the players involved squashed the deal.10 De Jesus recalled that it was also rumored he would be going to the Cardinals.11
Campanis commented about de Jesus in the 1976 Dodgers media guide, "This young man has fast feet and all other physical aspects to become a super star defensively. If he can hit .270 in the major leagues he could become one of the next great ones."12
De Jesus started the 1976 season with the Dodgers, but was unimpressive again at the plate in the few starts he got, and was optioned to Albuquerque. There he proceeded to have his best minor-league season with a .304 batting average, 7 home runs, and 64 RBIs.
By now, with Russell apparently entrenched in the shortstop position,13 the Dodgers decided their future wouldn't include de Jesus, who became trade bait in their quest for an outfielder. On January 11, 1977, he was traded with Bill Buckner and minor leaguer Jeff Albert to the Chicago Cubs for Rick Monday and Mike Garman.
A new team seemed to be just what de Jesus needed, as he became an immediate starter for the Cubs in 1977 and ran off a string of five seasons as the regular shortstop. Regarded as a solid defender in the minors, he also attracted notice for his all-around defensive play with the Cubs.14 He formed a formidable double-play combination with second baseman Manny Trillo. De Jesus set a franchise record in 1977 for most assists by a shortstop (595).
De Jesus was the stolen-base leader with the Cubs in four of his five seasons with them. He finished fourth in the National League in 1978 with 41 steals, and led the league that season in runs scored (104). He stole a career-best 44 bases in 1980.
In a full-time role, de Jesus became more of a complete player. The right-handed batter emerged as a respectable hitter, with batting averages of .266, .278, .283, and .259 in his first four seasons with the Cubs. On April 22, 1980, de Jesus had a personal-best five hits against the St. Louis Cardinals. His hitting barrage that day included hitting for the cycle in his first four at-bats in the slugfest won by the Cubs, 16-12.
After the 1978 season de Jesus was touted as one of the most improved players in a coming wave of top stars. Asked whether there was any player on the club he wouldn't trade, Cubs GM Bob Kennedy responded, "Yes, there is one man, and that's de Jesus."15 Broadcaster Tony Kubek said of the underrated de Jesus, "He scared the Dodgers when they had him because he struck out so much, but he's made himself a better hitter and he's right up there as a fielder."16
But the Cubs were going nowhere during de Jesus' tenure. They didn't have a winning campaign in the five years (1977-1981) he played there. Their best season was an 81-81 record in 1977. In the 1981 strike-interrupted season, they posted a dismal .369 winning percentage in 106 games. De Jesus' batting average plummeted to .194 that year.
On January 27, 1982, de Jesus was traded to the Philadelphia Phillies for Larry Bowa and Ryne Sandberg. The trade has been referred to as one of the worst in Phillies history, because they dealt away a future Hall of Famer in Sandberg, who then had only six major-league at-bats under his belt. The trade affected the futures of the Cubs and Phillies over the next 10 years.17
De Jesus recalled that he was ecstatic about going from a losing team to a competitive, winning team like the Phillies. He said, "All of a sudden my teammates were Pete Rose and future Hall of Famers Mike Schmidt and Steve Carlton. I was able to rejoin my double-play partner from the Cubs, Manny Trillo. And then in 1983 we added two more future Hall of Famers in Joe Morgan and Tony Perez. The trade was a big break for me."18
De Jesus batted .239 with a career-high 59 RBIs for the second-place Phillies in 1982. They won the National League East Division in 1983 by six games over the Pittsburgh Pirates. The Phillies were led by pitcher John Denny, who had a Cy Young Award season, and Phillies third baseman Mike Schmidt, who finished third in the National League MVP voting on the strength of his 40 home runs and 109 RBIs. De Jesus batted .254 with 4 home runs and 45 RBIs.
The Phillies defeated de Jesus' former team, the Los Angeles Dodgers, in the National League Championship Series. De Jesus contributed three singles and three walks during the series. The Phillies then faced the Baltimore Orioles in the World Series, losing in five games. De Jesus collected only two hits in 16 at-bats. His error in the seventh inning of Game Three allowed the Orioles to score the go-ahead run.
De Jesus recalled of his appearance in the World Series: "It was the highlight of my career. Even though we lost to the Orioles, I think about all the players who put in long careers and never made it there."19
The Phillies slipped to being a .500 club in 1984, 15½ games behind the division-winning Cubs. Except for the strike-shortened season of 1981, De Jesus had his lowest offensive production since he became a starter. His play in the field also declined, as the Phillies finished near the bottom of the National League in fielding.
De Jesus fell out of favor with the Phillies, who began trying to unload him during the offseason, with the Expos expressing some interest.20 He went to spring training with the Phillies but lost his shortstop position to third-year player Steve Jeltz. Just before Opening Day the Phillies traded de Jesus and pitcher Bill Campbell to the St. Louis Cardinals for Dave Rucker.
At age 32, De Jesus became the Cardinals' backup at third base, and at the shortstop position held by Ozzie Smith. He was primarily used as a defensive replacement, starting only 11 times in 59 games. The Cardinals won the National League East Division and defeated the Los Angeles Dodgers in the Championship Series, but lost to the Kansas City Royals in seven games in the World Series. De Jesus didn't factor into the Cardinals' postseason plans; he was hitless in his only plate appearance in the World Series.
De Jesus bounced around for the remainder of his career, never landing a full-time major-league roster spot. In 1986, 1987, and 1988, he played in the major leagues with the Yankees, Giants, and Tigers, but his primary playing time in those seasons occurred in the minors. At age 35 in his 15th season, he played in his last major-league game on July 15, 1988, with the Tigers.
For his career de Jesus batted.254 in 1,371 games. He had 21 home runs, 324 RBIs, and 595 runs scored, while stealing 194 bases. He was a durable player, never having to go on the disabled list.
De Jesus began a 23-year managing and coaching career in 1990. "After I finished playing, I was still young enough to be active in the game, and I wanted to give back to the younger players just as others had done for me when I first began pro baseball," he said. "I wanted to pass down what I had learned in my 19 years as a professional player."21
De Jesus managed for 10 seasons in the minors for the Dodgers, Mariners, and Astros and coached in the minors for eight seasons. He spent three years as a special assistant to Cubs manager Lou Piniella before becoming a base coach for the Cubs in 2010 and 2011. De Jesus also managed teams in the Puerto Rican Winter League and served as a coach for the Puerto Rican squad in the 2006 and 2009 World Baseball Classic tournaments.
DeJesus has been married twice, to Annie Nunez and to Marta Rondon. He has three children: Joanne, Marvett, and Ivan Jr.22 In an interview with The Sporting News in 1974 de Jesus said he looked forward to having a son who would also play in the majors.23 His wish/prophecy became true: Ivan Jr. was the second-round draft pick of the Dodgers in 2005 and made his major-league debut on April 1, 2011, with the Dodgers.
Ivan Sr. remarked about his son growing up, "I allowed Ivan Jr. to spend time with me at the ballpark when he had breaks in school, especially during spring training. I was able to teach him the right ways to play. He worked real hard at his game, and I'm very proud of him."24 An infielder like his father, Ivan Jr. connected the time he spent with his father while coaching in the minors as creating his own love for baseball.25
De Jesus was what the baseball industry calls a lifer, beginning as a 17-year-old professional player learning the game from his fellow countrymen and eventually spending his post-playing career teaching others in the minors and in Puerto Rican winter ball as a coach and manager. In between, he put in 15 seasons as a major leaguer, including eight years as the capable starting shortstop for the Cubs and Phillies.
Last revised: June 13, 2018
This biography appeared in "Puerto Rico and Baseball: 60 Biographies" (SABR, 2017), edited by Bill Nowlin and Edwin Fernández.
Sources
In addition to the sources mentioned in the Notes, the author also consulted:
Baseball-Reference.com.
Coleman, Coleman, Ernie Harwell, Ralph Kiner, Tim McCarver, Ned Martin, and Brooks Robinson. The Scouting Report: 1983 (New York: Harper & Row, 1983), 542.
Pietrusza, David, Matthew Silverman, and Michael Gershman, eds. Baseball: The Biographical Encyclopedia (New York: Total Sports Illustrated, 2000), 278.
1981 Chicago Cubs Official Roster Book: 9.
1985 Philadelphia Phillies Media Guide: 32.
2010 Chicago Cubs Media Guide: 26.
2012 Houston Astros Media Guide: 210.
Notes
1 An overall number-one draft pick and highly-rated prospect, Puerto Rico-born Carlos Correa made his major-league debut in 2015, was named the National League Rookie of the Year, and was immediately touted as of the best major-league shortstops. He could eventually challenge de Jesus in the consideration for the best shortstop to come from Puerto Rico.
2 Ivan de Jesus Sr. telephone interview with author, September 21, 2016. (De Jesus interview)
3 Thomas E. Van Hyning, The Santurce Crabbers (Jefferson, North Carolina: McFarland & Company, Inc., 1999), 211.
4 De Jesus interview.
5 De Jesus interview.
6 Baseball-Reference.com.
7 De Jesus interview.
8 De Jesus interview.
9 Gordon Verrell, "Everyone Eyes de Jesus of Dodgers," The Sporting News, January 25, 1975: 43.
10 Gordon Verrell, "Ferguson Can Be Had, Dodgers Hint," The Sporting News, November 15, 1975: 38.
11 De Jesus interview.
12 1976 Los Angeles Dodgers Media Guide, 13.
13 Bill Russell had been the Dodgers shortstop since 1972 and went on to be part of the Dodgers infield, with Steve Garvey, Davey Lopes, and Ron Cey, that played together for 10 seasons. Bill Buckner had a similar situation; he was unable to displace Garvey at first base and was included in the trade to the Cubs with de Jesus.
14 Jerome Holtzman, "Cub Fans Sniffing Honey After 32-Year Drouth," The Sporting News, June 18, 1977: 7.
15 George Vass, "These Are the Seven Most Improved Young Players," Baseball Digest, November 1978: 16.
16 Joe Goddard, "These Are the Majors' 20 Most Under-rated Players," Baseball Digest, December 1978: 28.
17 Tyler Conway, "Ivan De Jesus: Everything You Need to Know About Former Top Prospect," Bleacher Report, August 25, 2012. bleacherreport.com/articles/1311169-ivan-de-jesus-everything-you-need-to-know-about-former-top-prospect. With Sandberg, the Cubs became division winners in 1984 and 1989, their first postseason teams since 1945. The Phillies suffered a postseason drought from 1984 to 1992, which coincided with Sandberg's prime years with the Cubs. Because Sandberg went on to have a Hall of Fame career, Phillies fans retrospectively speculate about what their team's success would have been had they had retained him during that period.
18 De Jesus interview.
19 De Jesus interview.
20 Bill Conlin, "A Have-Nots' Shopping List at Houston," The Sporting News, December 3, 1984: 58.
21 De Jesus interview.
22 De Jesus interview.
23 Carlos Salazar, "Patient De Jesus Helping Dukes Dazzle With DPs," The Sporting News, August 24, 1974: 43.
24 De Jesus interview.
25 Robert Bondy, "De Jesus Jr. Credits Dad for His Love of Baseball," MLB.com, June 19, 2015. m.mlb.com/news/article/131264212/ivan-de-jesus-jr-credits-dad-for-his-love-of-baseball/.
Born
January 9, 1953 at Santurce, (P.R.)
If you can help us improve this player's biography, contact us.
https://sabr.org/sites/default/files/DeJesusIvan.jpg
600
800
admin
/wp-content/uploads/2020/02/sabr_logo.png
admin
2012-01-04 20:44:54
2012-01-04 20:44:54
Iván de Jesús