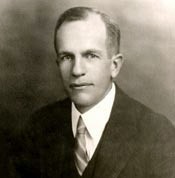 ---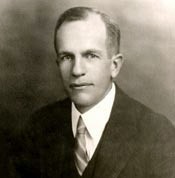 Nearly all of the nine major leaguers who attended Williams College had brief baseball careers; these scholar-athletes emphasized academics over sports. Five of the nine – Artie Clarke, Henry Clarke, George "Iron" Davis, Mark Filley, and Abbott P. "Jack" Mills – became attorneys. In fact, they all juggled law school and pro ball. Mills played in 13 games for the 1911 Cleveland Naps, as they were then known for their star player, Napoleon Lajoie. His position was third base, but he pinch-ran several times for the Hall of Famer and so was dubbed "Lajoie's legs." Another teammate in Cleveland was Shoeless Joe Jackson, who later became infamous as one of the 1919 Black Sox. Mills played part of the 1912 season in the minors after his first year at Harvard Law. He then focused on his profession, becoming a prominent Washington lawyer for several decades. Mills and his old college opponent Larry McClure just might be the only former major leaguers who argued cases before the U.S. Supreme Court.
Abbott Paige Mills was born on October 23, 1889, in South Williamstown, Massachusetts (a section of Williamstown, where he later went to college). He was the third and last child of Charles A. and Clara Paige Mills. His older brother, Charles W. Mills, became a doctor who gained national renown for his efforts in understanding tuberculosis. He also had a sister named Ruth. After graduating from Smith College, she established Miss Mills' School for Girls in Pittsfield, the seat of Berkshire County. This school enjoyed years of popularity before it ceased to exist in 1930.[1]
Ruth was following a family tradition. Grandfather Benjamin F. Mills was the founder and proprietor of Greylock Institute, which for many years was one of the leading boys' preparatory schools in New England. The school, which admitted its first pupils in 1842, was based in South Williamstown. It also operated a farm, which sold its products locally and was available to the students for exercise and recreation. In 1878 Charles A. Mills, who had been a teacher at Greylock for several years, took charge of the farm.[2] Although the Institute graduated its last class in 1888, the previous year a group including Charles established a utility called the Greylock Institute Water Company, which supplied South Williamstown.[3]
From 1903 through 1907, Abbott Mills attended Pittsfield High School. He then went to Williams, where his course of studies included oratory, Greek culture, and English. Mills played varsity baseball for the Ephmen all four years. More than three decades later, he could still recall the rivalry with Amherst, writing to the Williams Record to mention the two no-hitters that Larry McClure of the Lord Jeffs pitched against Williams in 1909 and 1910.[4] (McClure made one brief appearance in left field for the New York Highlanders in July 1910.)
During the summer of 1910 Mills and many other college men also played ball in Richfield Springs, New York, a resort town about 100 miles west of Williamstown and quite close to Cooperstown, home of the Baseball Hall of Fame. In the 1890s baseball became a summer attraction for the many tourists who were taking the waters at the spa. Ted Lewis, the only prominent major leaguer Williams ever produced, played there at that time.
In August 1910 the Richfield Springs Daily described "a vaudeville show for the benefit of the baseball boys. . . . Abbot [sic] Paige Mills, the banjo soloist, will be one of the stars in the show. Mr. Mills has been the leader of the Williams College Banjo Club for the last two years and has been re-elected to the leadership for the coming year."[5] The Banjo Club was just one of many activities Mills pursued in college; another was the debate team. His classmates held him in high esteem – he was sophomore class president and a member of the elite Gargoyle Society. In December 1910 he was elected Class Day president. The Boston Globe wrote, "The highest electoral honor in the power of a senior class to bestow on one of its members is given to Abbott P. Mills of Pittsfield." A few days later, the Globe added, "The Williams College seniors selected not only the varsity baseball captain but also a high-grade scholar." [6]
Indeed, in June 1910, his teammates had unanimously elected Mills captain for his senior season, 1911.[7] He wore the mantle well, as he showed when he dramatically snatched a victory from Dartmouth at Weston Field in Williamstown on May 13. George Davis, who later pitched for the New York Highlanders and Boston Braves, had a bad day, and the Ephmen trailed 5-1 in the eighth inning. They chipped away for two runs but were still down by two going into the bottom of the ninth. With two out and a man on first, Paul Otis – who played four games for the Highlanders in 1912 – singled. Mills then hit a game-ending three-run homer, his fourth hit in five at-bats that day. "As Captain Mills came over the home plate he was met by three hundred students, who perched him on their backs and paraded him about the field, shouting themselves hoarse in their great exultation."[8]
The Mills papers (now held at the Williams College Archives) show that several clubs were interested in him. In late June, though – after graduating Phi Beta Kappa – the third baseman joined Cleveland. Sporting Life wrote, "Of course, it does not necessarily follow that Mills will show sufficient class to beat [Terry] Turner out of his job, but it does mean that Mills will be given every chance to show his ability at the three-quarter station and if he does show class, what then?"[9]
The rookie made his debut on July 1 at Cleveland's League Park against the Chicago White Sox. He entered as a substitute for Bill Lindsay, a 30-year-old infielder from North Carolina who himself played only 19 games in the majors with Cleveland that year. On July 3 the Naps beat the St. Louis Browns 4-3 in 10 innings. The New York Times wrote, "Mills, Captain of the Williams College team, who was given a trial at third base, made good, fielding brilliantly and making two hits, batting in Cleveland's first run."[10]
The lefty swinger went 5-for-17 (all singles) in 19 plate appearances (he also walked and was hit by a pitch). He appeared in the field in seven of his 13 games; as noted, one of his roles as a reserve was pinch-runner. As Sporting Life wrote, "Lajoie, owing to his illness and lame back, carries with him an official pair of legs. These legs go by the name of Mills, and figure frequently in the box scores as running for the big Frenchman."[11]
In the fall of 1911 Mills went to law school – which clearly took priority over baseball. As Sporting Life reported in March 1912, "Roger [sic] Mills, former Williams College infielder, now attending Harvard, will join Toledo June 25."[12] He actually made it there earlier, playing third base on June 21. Manager Topsy Hartsel also tried him at first base. After a couple of months, though, Mills went to the Class A Southern Association. Sporting Life noted, "The college boy, who has been warming the Hen bench since June, has been sent to New Orleans, where he is expected to develop into quite a ballplayer, as he has the makin's."[13] In 22 games with the Pelicans, he went 15-for-70 (.214).
Mills returned to Harvard Law, winning the Samuel Phillips Prescott Fay scholarship in January 1913.[14] In June Sporting Life reported that New Orleans had sold him to Waterbury in the Eastern Association. He was expected to report around June 28.[15] It does not appear, though, that he ever played for the Contenders. Instead, Mills finished law school in 1914. He remained an academic standout, becoming associate editor of the Harvard Law Review. From 1914 to 1917, he worked for the firm of Hurlburt, Jones, Cabot & Hall in Boston. During World War I, he served from 1917 to 1919 in the US Army. He was a member of the 304th Infantry, stationed in France, and earned the rank of captain.
After returning from the war, Mills worked in Washington, D.C., in 1920 as a member of the War Department Claims Board. He decided to stay in Washington, entering private practice in administrative and general law. He worked in the nation's capital for the rest of his life, living in the D.C. suburb of Chevy Chase, Maryland. In 1936 Mills established the firm of Underwood, Mills and Kilpatrick. In 1953 he helped to establish the firm of Mills, Partridge and Harding. Finally, from 1959 to 1969, he worked for the firm of Mills, Harding and Nairn. He officially retired from the practice of law in 1969.
On October 22, 1924, Mills married Augustina David Carr of Charlottesville, Virginia. They had three daughters: Benair (born 1925), Clara (born 1930), and Virginia (born 1935). In 1944, influenced by his youngest daughter, Mills took up a new sporting pursuit: figure skating. He eventually became proficient enough to win the "Veteran's Dance" competition at Lake Placid, New York. From 1953 to 1956 he served as second vice president and Eastern chairman of the U.S. Figure Skating Association (USFSA). After that, until 1959, he was the USFSA's finance chairman.
His alma mater also remained an important part of Mills's life. He remained aware of happenings at Williams through his service as Alumni Fund chairman (1935-36), trustee (1937-39), and president of the Society of Alumni (1939-40). Mills continued to serve his nation as well; in 1941, he worked for the US War Department Amortization Board.
Abbott P. Mills died on June 4, 1973, in the Washington Hospital Center at the age of 83. The previous Sunday he had suffered severe burns.[16] Mills was survived by Augustina and his three daughters. His remains were cremated.
In 1993 Mills's daughter Benair Titus donated her father's papers to Williams (she followed with additional materials in 2005). They document his career in college and pro baseball with programs, clippings, photos, and more. They also show his continued interest in the game over several decades, including correspondence regarding his service on the Williams All-Time teams. This man never lost his passion for baseball.
Sources
Abbott Paige Mills Papers, Williams College Archives and Special Collections. The biographical chronology available at the Archives' website (http://archives.williams.edu/manuscriptguides/mills.php) formed the backbone of this story.
www.la84foundation.org (Sporting Life online)
www.baseball-reference.com
www.retrosheet.org
Photo Credit
Williams College Archives and Special Collections
---
Born
October 23, 1889 at South Williamstown, MA (USA)
Died
June 3, 1973 at Washington, DC (USA)
If you can help us improve this player's biography, contact us.
http://bioproj.sabr.org/bp_ftp/images5/MillsJack.jpg
600
800
admin
/wp-content/uploads/2020/02/sabr_logo.png
admin
2012-01-04 19:49:11
2021-12-31 08:33:50
Jack Mills