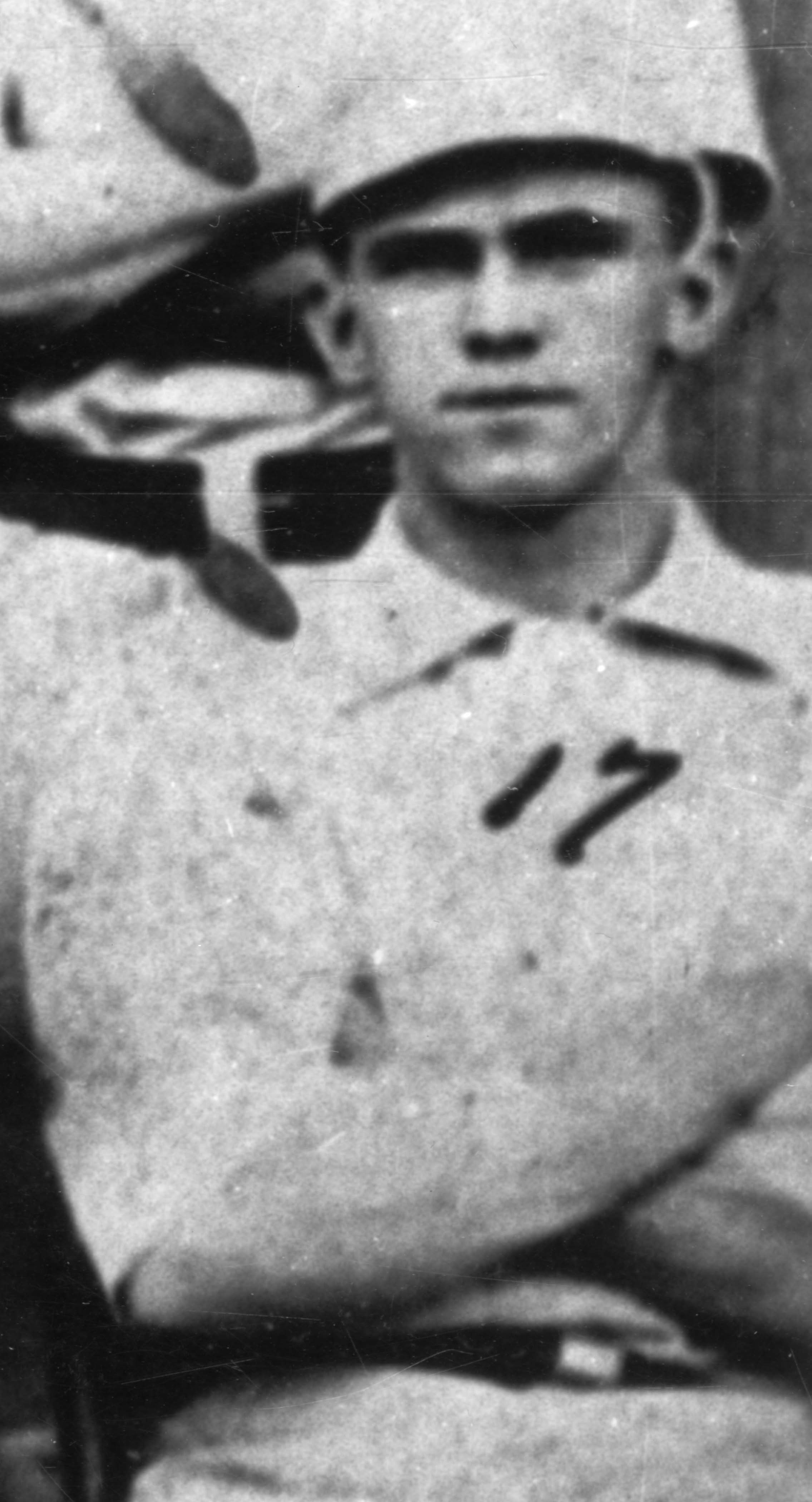 ---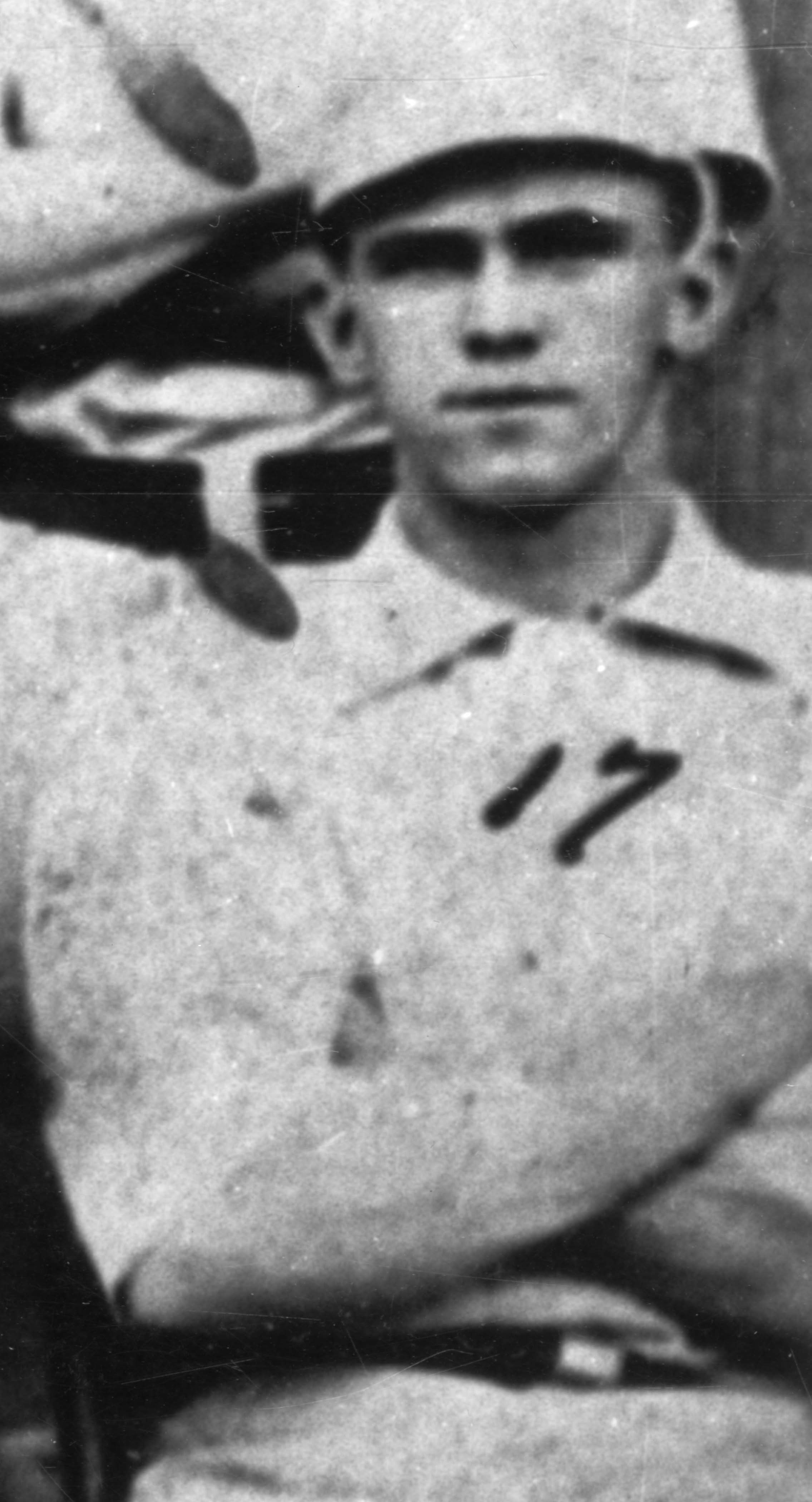 Jake Stenzel compiled a lofty .339 lifetime batting average in nine major league seasons, and hit over .350 for five consecutive years, but has received little recognition for his accomplishments. His entire major league career was confined to the 1890s when there were so many outstanding hitters that even in his peak seasons he could not make the list of top five batters.
The 1897 season illustrates Stenzel's fate. As center fielder for the Temple Cup champion Baltimore Orioles, he hit a resounding .353 batting between future Hall of Famers Wee Willie Keeler and Joe Kelley. Yet his average was only the fifth best on the team.
The son of German immigrants, he was born Jacob Charles Stelzle in Cincinnati, Ohio, on June 24, 1867. He changed his name to Stenzel when he left Cincinnati to play professional baseball in Wheeling, West Virginia, while still a teenager. A right-handed hitter and thrower, he began as a catcher despite possessing excellent speed and being on the light size for a catcher, weighing 165 pounds on a 5′-10″ frame.
With Wheeling of the Tri-State League he got off to a fast start, batting .390 for the 1887 Nailers to lead the team and finish third in the league. African-American pioneer Sol White finished behind him with a .381 average. White, of course, never received an opportunity to play in the majors, as did seven other members of the 1887 club and eleven from the 1888 team. Stenzel's batting average dropped markedly in 1888 and the following year he shifted to Springfield, Ohio, in the same league. There he batted a solid .293 and showed his speed by stealing 81 bases. In 1890 he went to Galveston of the Texas League. He hit .311 for the pennant winning Sandcrabs.
Near the end of the turbulent 1890 season, Cap Anson, manager of the Chicago Colts, gave Stenzel a chance to play in the National League. Chicago purchased Stenzel and battery-mate Pat Luby from Galveston. Stenzel performed adequately in 11 games, hitting .268 splitting time between catcher and the outfield.
Once the Players League disbanded and the stars returned to the National League, Stenzel found himself back in the minors. Playing in the Pacific Northwest League in 1891 and 1892 he developed into a solid hitter and an above-average outfielder. At Spokane in 1891 he batted .351, second in the league, and stole 68 bases. In 1892 he played for Portland, batting .339.
Stenzel joined the Pittsburgh Pirates (NL) near the end of the 1892 season. Despite going hitless in nine plate appearances, he was in the majors to stay after spending six years learning his trade in the minor leagues. He stuck with a strong Pittsburgh team in 1893 as their fourth outfielder and backup catcher. The statistics issued by the National League office for 1893 showed Stenzel as the league's top hitter with a .409 average. According to their statistics he hit 14 percentage points higher than Billy Hamilton and 31 points better than Hugh Duffy. Of course, modern statisticians reduced his average to .362. In any event, he did not have enough plate appearances to qualify for the batting title under current rules. Nonetheless, Stenzel had established his reputation as a strong hitter.
He became the regular center fielder in 1894 and his career reached its peak years. Between the 1894 and 1897 seasons he averaged .360, 120 runs scored, 104 runs batted in, and 60 stolen bases. He batted above .350 each of those years, compiled an on-base percentage over .400 and a slugging average over .500.
In 1894 he posted his career-best numbers, leading Pittsburgh in average, hits, doubles, home runs, stolen bases, walks, and runs. He achieved career bests in triples (20), home runs (13), runs (149), RBI (121), and walks (75). On June 6, 1894, against Boston he slammed two home runs in the third inning to tie the major league record. The Pirates, however, slipped to the second division.
Charles Faber has rated the mid-nineties Pirate outfield of Patsy Donovan, Stenzel, and Elmer Smith as one of the top three outfields of the nineteenth century. Stenzel continued his torrid pace in 1895 and 1896. He finished among the top five 1895 National League hitters in slugging average (.539), stolen bases and, according to Total Baseball, adjusted production. He again led Pittsburgh in average, hits, doubles, home runs, runs, stolen bases, and walks. His .374 batting average was his career highest.
In 1896 his .361 batting average again led the Pirates. The best day of his career occurred on May 14, 1896, against Boston when he became the first Pittsburgh player to collect six hits in a game. After the season, Pittsburgh and Baltimore pulled off a blockbuster trade, exchanging centerfielders. The Orioles were happy to get Stenzel's .361 average. The Pirates got a better fielder, a proven winner, and a gate attraction in Steve Brodie, who had slumped to .297 in 1896.
Stenzel responded with a great season for the 1897 Orioles. He led the National League with 43 doubles and was second in stolen bases. Batting second, he hit .353, scored 113 runs and drove in 116 runs.
That season the Boston Beaneaters nosed out the Orioles for the pennant, but Baltimore captured the post-season Temple Cup playoff. Stenzel played crucial roles in both. In the crucial regular season game between the competing teams before 25,000 fans at Baltimore, Stenzel muffed a fly ball. His miscue opened the floodgates and Boston rolled to a 19-10 victory and the pennant. Stenzel partly atoned for his muff with a strong Temple Cup series. He batted .381 as the O's took the Cup from the Beaneaters four games to one. It would prove to be Stenzel's only major league championship. In addition to the honor, he and his teammates pocketed the winner's share of $310.
Stenzel's career declined rapidly after 1897. He started slowly with Baltimore in 1898, batting only .254 after 35 games, when the Orioles sold him to last place St. Louis. He hit .282, the first time his average dipped below .300 since he came up to Pittsburgh, and despite batting cleanup, he hit for little power. St. Louis released him early into the 1899 season. After spending most of the summer watching the hometown Reds, the local club signed him for nine games at the end of the season, but made no effort to resign him for 1900.
Stenzel always made Cincinnati his home. He had married a hometown woman. By 1900 they had two children, a son William and a daughter. At the time his playing career ended, the Reds were opening a new ballpark, League Park, at the intersection of Western Avenue and Findlay Street. A new concrete and steel stadium first named Redland Field and later Crosley Field would be constructed on the same site in 1912. Stenzel opened a restaurant and bar across Western Avenue from the park at 1804 Western Avenue and moved into living quarters upstairs. His "café" was a popular post-game spot up to World War I. To his customers Stenzel was a "jovial companion" (Cincinnati Enquirer).
Like many former players, his attitude toward the player that followed him became increasingly critical. In 1906 he commented, "It doesn't seem to me that base ball is as fast today as it was a few years ago…The supply of good players is not equal to the demand." The Sporting News quoted him in 1915 as complaining, "Does anyone ever give ten minutes reflection to the influence this money grubbing fever will have on the future of the youngsters now coming up through the little leagues?" (TSN, January 16, 1915).
After the United States entered World War I, his bar fell on hard times. Perhaps Stenzel's German heritage and name contributed to its demise. He sold the restaurant and went to work as a night watchman at a local factory. He took ill shortly after New Years Day 1919 and died on January 6, 1919, at age 51, apparently of influenza.
Sources
Akin, William E., "Jacob Charles Stenzel," in Frederick Ivor-Campbell, Robert L. Tiemann and Mark Rucker (eds.), Baseball's First Stars ( Cleveland: SABR, 1996) p. 158.
Beady James H., Baseball in Baltimore (Baltimore: The Johns Hopkins University Press, 1998).
Burtt, Robert L., The Pittsburgh Pirates: A Pictorial History (Virginia Beach, VA: Jordan and Co., 1977).
Cincinnati Enquirer, January 7, 1919, p. 6.
Cincinnati Times-Star, January 6, 1919, p. 15.
Faber, Charles F., Baseball Pioneers: Ratings of Nineteenth Century Players (Jefferson, NC: McFarland and Co., 1997).
Felber, Bill "Hit'er Up Against Boston!" Baseball History 2 (Winter 1987/1988), pp. 20-31.
Nemec, David, The Great Encyclopedia of 19th Century Major League Baseball (New York: Donald I. Fine Books, 1997).
Sangree, Allen, "The Strategy of the Ball Field," Everybody's Magazine 15 (October 1906), 509.
The Sporting News, January 16, 1915.
"When Players Think," Baseball Magazine, (October 17, 1916) 124.
Born
June 24, 1867 at Cincinnati, OH (USA)
Died
January 6, 1919 at Cincinnati, OH (USA)
If you can help us improve this player's biography, contact us.
https://sabr.org/sites/default/files/Stenzel-Jake-1893422.jpg
600
800
admin
/wp-content/uploads/2020/02/sabr_logo.png
admin
2012-01-04 20:01:09
2012-01-04 20:01:09
Jake Stenzel