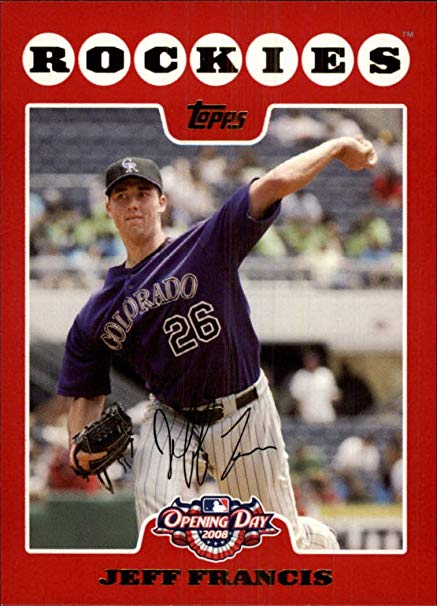 ---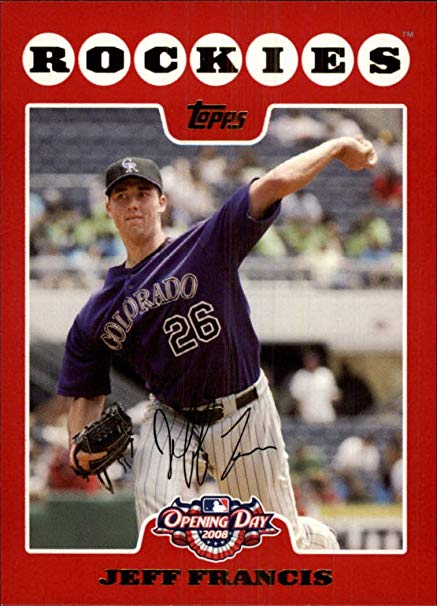 For those of you have never heard of the Magnus Force, as first described in 1852 by the German physicist Heinrich Gustav Magnus, it is a force generated by a spinning object moving through a fluid experience with a sideways deflection in its path. The force is perpendicular to the velocity vector of an object, and the resulting force (the "Magnus Force") is in the downward direction perpendicular to the direction of the air. Like the Magnus Force, pitching is all about physics: a) the most efficient transfer of momentum from body to baseball, b) the maximum effectiveness of the arm as a lever, and c) the rotational dynamics of the baseball leaving the fingertips, all within four-tenths of a second after the ball leaves the pitcher's hand. Based on this, who would have guessed that close to 155 years after the Magnus Force was discovered, a baseball pitcher from Canada who had an affection for three things in life: baseball, Canada, and of course physics, would use these passions to make his life go to the fullest.
Jeffrey William Francis was born on January 8, 1981, in Vancouver, British Columbia. When he was two weeks old, his grandfather William Francis nicknamed him Boomer (actually he was called Boom-boom, then shortened to Boomer).1 Jeffrey attended Burnsview Junior Secondary School and North Delta Senior Secondary School in North Delta, British Columbia. It was there that his good childhood friend, Gary Moraes, noticed that he had a future in physics, and in baseball. "His ball had so much movement and it would banana into me," Moraes said.2
After his senior year Francis played on the Canadian Junior National Team, where he went 3-1 with a 1.71 ERA. After playing for the North Delta Blue Jays of the B.C. Premier Baseball League, the highest-caliber junior league in British Columbia, Francis went undrafted and so went to the University of British Columbia. It was there that he brought his knowledge of physics into his world of baseball, pursuing a major in physics and a minor in astronomy while playing for the UBC Thunderbirds. Jeff would constantly think about physics during his baseball career. "I think all baseball players, whether they're superstars or not, are aware of certain physical aspects of the game by just being around baseball and observing," he once said.3
During his sophomore year, 2001, Jeff went an impressive 13-2 with a microscopic 0.92 ERA and was named Canadian Baseball Network Player of the Year and a member of the CBN all-Canadian First Team. In his 15 starts, he had eight complete games, a 46-inning scoreless streak, 118 strikeouts in 98⅓ innings, and only 15 walks. He was also named NAIA Region I Player of the Year. In 2002, during his junior year, Francis went 7-2 with three complete games, a 1.93 ERA, and 101 whiffs in 74⅔ innings. He again earned first-team honors on the Canadian Baseball Network All-Canadian team and again made the NAIA all-region team.
After his junior year, before the June 2002 amateur draft, Francis headed north to Alaska to pitch for the Anchorage Bucs, where he threw a club-record six shutouts, finishing 7-1 with a 1.20 ERA and 83 strikeouts in 76 innings. He was named Alaska Player of the Year and was invited by the league winner, the Anchorage Pilots, to pitch in the National Baseball Congress tournament in Wichita, Kansas. He was named the tournament MVP after hurling 14 shutout innings, becoming a tournament all-star and being tabbed "best pro prospect."4
The Colorado Rockies originally wanted to draft outfielder Denard Span with their first-round pick in 2002, but could not reach a preliminary agreement with him before the draft. Instead the Rockies selected Francis in the first round (ninth pick overall).
In his first year of minor-league ball, Francis made three starts for the Tri-City Dust Devils (Pasco, Washington) of the low Class-A Northwest League and four starts for the Asheville Tourists of the Class-A South Atlantic League. Over the seven starts and 30⅔ innings, he had no decisions and a 1.17 ERA. His season was cut short by an injury caused by a foul ball.
In 2003, while pitching for Visalia in the Class-A California League, Francis went 12-9 in 27 starts with an ERA of 3.47 and two shutouts including a no-hitter.
Moved up to Double-A Tulsa in 2004, Francis was 13-1, a record that earned him a promotion to Triple-A Colorado Springs, where he was 3-2. Overall he had an ERA of 2.21 and 196 strikeouts in 154⅔ innings pitched. He had more strikeouts than hits (108) and walks (29) combined. Francis was named Minor League Player of the Year by both Baseball America and USA Today, becoming the first player in Rockies organization to win either of the awards and the fourth player to be honored in the same season by both publications, joining Andruw Jones (1995, '96), Rick Ankiel (1999), and Josh Beckett (2001).
The 6-foot-5, 200-pound left-hander was called up by the Rockies in August and made his major-league debut on August 25, 2004, against the Atlanta Braves, losing an 8-1 decision. He pitched five innings, allowing six runs (on three home runs), walking one and striking out eight. He earned his first major-league victory on September 5 against the San Diego Padres at Petco Park, tossing 5⅓ scoreless innings in a 5-2 game. Francis finished with a 3-2 record and a 5.15 ERA for the Rockies. Francis was unhappy that the Rockies wouldn't let him pitch for Team Canada at the 2004 Summer Olympics in Athens, where he would have been the team's number-1 starter. "Regrettably I didn't get the chance to pitch," he said in 2016. "I made it a goal to pitch for Team Canada again."5
Francis would soon get another chance to represent his country, when he played for Canada in the 2006 World Baseball Classic. In his only game, against Mexico, he fared poorly, retiring only four of the 11 batters he faced as Canada lost, 9-1. (Canada lost out in the second round to Mexico and the United States on run differential.)
In 2005, Francis led the also-ran Rockies (67-95, last place in the NL West) with a 14-12 record, the only pitcher with double figures in wins. But his ERA was 5.68 and his WHIP was at 1.62 as he allowed 228 hits in 183⅔ innings.
Francis finished the 2006 season with a record of 13-11 and an ERA of 4.16, more than a run lower than in 2005. On September 23 he defeated Atlanta for his 30th win with the Rockies, passing Brian Bohanon to become the left-handed pitcher with the most career wins for the team.
After the 2006 season Francis signed a four-year deal worth $13.25 million with a club option for a fifth year at $9 million. Under MLB rules, the option year would be his first year of eligibility for free agency. The contract would allow Francis and the Rockies to avoid going to arbitration every year.
For the 2007 season, Francis had a career year while leading the Rockies into the postseason for the first time since 1995. He finished the season with 17 wins while pitching over 200 innings for the first time in his career. On October 3 Francis became the first Canadian starting pitcher to win a postseason game by beating the Philadelphia Phillies, 4-2, in Game One of the National League Division Series. It was his first postseason appearance. He also won the first game of the NLCS, throwing 6⅔ innings against Arizona while allowing just one run.
On October 24 Rockies manager Clint Hurdle gave Francis the start in Game One of the World Series against the Boston Red Sox. He thus became the second Canadian starting pitcher to pitch in the World Series. He struggled, lasting only four innings and allowing six runs.6 The Rockies lost the game, 13-1, and the Red Sox swept the Series. Although the Series did not have a happy ending for Francis, he did not let the outcome ruin his experience. "It was special to be able to be a champion," Francis said in a 2016 interview with MLB.com. "I know we didn't win it all, but that was a team that came together, even though I don't know what was expected of us. We did special things in dramatic fashion."7
Like many of his Rockies teammates, Francis struggled to replicate his 2007 success during the 2008 season. He finished the year with a 4-10 record and a 5.01 ERA in 24 starts, although he reported pitching through shoulder soreness for much of the season. What Francis didn't realize at the time was that because of his passion for physics, when he started to experience shoulder discomfort in mid-April, he was altering his motion and release point to adjust to the soreness. At that point, soreness and discomfort led to pain. His shoulder refused to let his arm get his fingers in the proper position on top of the ball, causing his changeup to cut instead of fade, his sinker to stop sinking, and his control to evaporate. "As much as I [would] think of throwing it the proper way, I think my body does it by itself," Francis said. "[That] summer, my body wouldn't turn the ball over because it knew it was going to hurt."8
Francis tried to work through the pain during the offseason and spring training, but when it did not subside, he had it looked at, and turned out he had a torn labrum. He underwent arthroscopic surgery on his left shoulder on February 25 and missed the entire 2009 season. While rehabbing, Francis found himself reverting back to his knowledge of physics. It didn't matter if he was using an upper-body ergometer while doing throwing motions, or in the pool punching forward using vented paddles, he would analyze the motions using Newton's third law.9 But when Francis took it all out to the field, especially for throwing sessions at Coors Field, physics knowhow was no match for the subconscious pulleys that act on every pitcher.10 Pitching in 2010 the way he once did would require months more of exercise whose physics he understood. Such is the curse of a physicist.
Francis began the 2010 season on the disabled list, but was able to get back to pitching by late May. In his first game back, he pitched seven innings, allowing two walks and seven hits in a 2-1win over the Washington Nationals on May 16. Francis pitched in 20 games that season, posting a 4-6 record with a 5.00 ERA.
After the 2010 season the Rockies chose not to exercise Francis's option and he became a free agent. From then on his career resembled that of a typical journeyman pitcher. In January 2011 Francis agreed to a one-year contract with the Kansas City Royals for $2 million plus performance bonuses. He became Kansas City's number-two starter and led the staff in most pitching categories throughout the first half of the year.
Francis was 3-7 at home for the Royals with an ERA of 4.18, and 3-9 on the road with a 5.48 ERA, for a 6-16 record. After the season, he again became a free agent.
In January 2012, Francis agreed to a minor-league contract with the Cincinnati Reds. Assigned to Triple-A Louisville, Francis exercised a June 1 opt-out clause, and on June 8 he agreed to a major-league deal with the Rockies. The next day, he started against the Los Angeles Angels of Anaheim. Francis finished the season in the rotation with a 6-7 record and an ERA of 5.58.
Again a free agent after the season, Francis re-signed with the Rockies. He pitched half the 2013 season out of the bullpen, making only 12 starts in his 23. He finished 3-5 with an ERA of 6.27, his worst in the major leagues.
Once more a free agent, Francis signed a minor-league contract with Cincinnati for 2014 with an invitation to spring training. He started the season with Louisville and was called up on May 15. He was designated for assignment the next day after allowing San Diego three runs in five innings to pick up the loss.
On May 18 Francis was claimed off waivers by the Oakland Athletics. He was designated for assignment on July 3. On July 11 the A's traded him to the New York Yankees, who released him on August 5 after two relief appearances.
In October 2014 Francis signed a minor-league contract with the Toronto Blue Jays that included an invitation to spring training. On the eve of the 2015 season, he was assigned to Triple-A Buffalo. Called up on April 19, he made his Blue Jays debut that day, and in pitching to Russell Martin, formed the first all-Canadian battery in the Blue Jays' history. Francis was outrighted to Buffalo on May 20. On September 1 he was called up again. He made a total of 14 relief appearances for the Blue Jays in 2015.
In the summer of 2015, Francis was selected for the Canadian team in the Pan American Games, held in July in Toronto. Having not been allowed by the Rockies to play for Team Canada in the 2004 Olympic Games for fear being injured, Francis took pride in his selection. He made three appearances, including a start in the Gold Medal Game against the United States. He pitched seven innings and gave up eight hits and four earned runs, striking out seven. Canada won, 7-6 in 10 innings. As a Canadian, Francis was especially proud to have one last shot to go out as a champion. "We know how important Canada's program is, and we try to put back into it what we get out of it," he said. "We know if we can give the program notoriety, it can continue and keep producing prospects. To repeat (Pan Am Gold), and to do it at home, was special and hopefully Canadian kids were watching."11
That was enough for Francis. On December 15, 2015, he announced his retirement. For his 11-year career, he won 72 games and lost 82 with an ERA of 4.97.
In January 2016, Francis was honored by Baseball Canada as the eighth member of the Baseball Canada's Wall of Excellence.
Francis and Allison Padfield were married on December 31, 2005, in London, Ontario. As of 2018 they lived in the Denver area (during the baseball season), and in London, with their daughter, Cameron (born in 2009) and son, son, Miles (2011). While the couple were expecting their first child in 2009, Jeff was still thinking about ways to introduce not only the world of baseball, but also the world of physics. "I hope my interest in physics and science is something I can pass on," he said. "If my kid doesn't like baseball, maybe that's something I can mentor them in. Now that I think about it, I just bought a mobile for the crib."12 So what is it? Baseballs? Gloves? Bats? …"Nope […] the solar system."13
After retiring as a player, Francis got involved with a number of causes, including a Wiffle Ball tournament benefiting a charity that brings used computers and other technology devices to underprivileged people in Canada.
Sources
In addition to the sources mentioned in the footnotes, the author also utilized baseball-reference.com.
Notes
1 Bob Elliot, "Things to Know About Jeff Francis," Independent Sports News, November 12, 2014. independentsportsnews.com/2014/11/12/things-to-know-about-jeff-francis/.
2 Bob Elliot, "Ex-UBC, Blue Jays Pitcher Jeff Francis Honoured by Baseball Canada," Vancouver Province, June 17, 2016.
3 American Physical Society, "Jeff Francis and the Physics of Baseball," Symmetry, June/July 2016.
4 Bob Elliot, "Things to Know About Jeff Francis."
5 Bob Elliot, "Ex-UBC, Blue Jays Pitcher Jeff Francis Honoured by Baseball Canada."
6 Reggie Cleveland of the Boston Red Sox was the first Canadian, when he started Game Five of the 1975 World Series against Cincinnati.
7 "Jeff Francis Calls It a Career," Baseball Canada, December 16, 2015. baseball.ca/jeff-francis-calls-it-a-career.
8 Alan Schwarz, "While Recovering, Rockies' Francis Revels in Physics of Pitching," New York Times June 27, 2009.
9 Ibid. Newton's Third Law states: For every action there is an equal and opposite reaction.
10 Ibid.
11 Baseball Canada, "Jeff Francis Calls It a Career."
12 Alan Schwarz, "While Recovering, Rockies' Francis Revels in Physics of Pitching."
13 Ibid.
Born
January 8, 1981 at Vancouver, BC (CAN)
If you can help us improve this player's biography, contact us.
https://sabr.org/sites/default/files/jeff%20francis.jpg
600
800
admin
/wp-content/uploads/2020/02/sabr_logo.png
admin
2012-01-04 20:33:53
2012-01-04 20:33:53
Jeff Francis