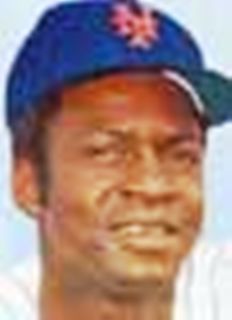 ---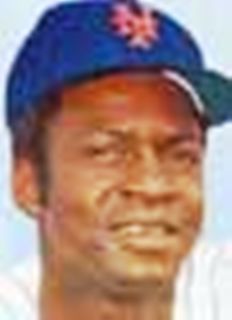 Jesse James Hudson was a southpaw with an outlaw's name and a mix of luck. He had the good fortune to not only play professional baseball, but to be the youngest member of the 1969 Miracle Mets. Less than two months past his 21st birthday, he debuted for the Mets a week before they wrapped up their unlikely division title. And he never pitched again in the major leagues.
He was born on July 22, 1948, in Mansfield, Louisiana. The son of a farmer, he attended DeSoto High School and teamed with future American League MVP Vida Blue to form a left-handed pitching tandem unequaled in the region. In the fall, on the football field, Hudson also served as quarterback Blue's favorite receiver, catching 17 touchdown passes in their senior year of 1966. Hudson told Roy Blount, in a July 12, 1971 article for Sports Illustrated, that Blue didn't want to carry the ball, and didn't want to tackle, but he certainly could catch the ball.
Hudson graduated from DeSoto in the spring of 1967, and he was drafted by the Mets in the 11th round of the 1967 amateur draft. (Blue was taken in the second round by the Kansas City A's.) At 6-foot-2 and 165 pounds, Hudson was well beyond "wiry" and was more accurately termed "skinny." He pitched the remainder of 1967 for the Marion Mets of the rookie Appalachian League, going 7-1 with a 2.07 ERA. He opened 1968 with the Mankato Mets of the low A Northern League. After posting a 9-4 record with a 1.83 ERA, he was called up to the high A California League, joining Visalia for the rest of the season.
That time in central California proved to be, statistically, Hudson's least successful stretch as a professional pitcher. He won only two games (against nine losses), and recorded a 4.71 ERA. That was the only stint—with the exception of his single appearance for New York—in which his ERA with any team was higher than 4.00. He was left unprotected in the 1968 Rule V draft, and was selected by the Cincinnati Reds in the third round. Eventually, however, he was returned to the Mets organization.
Back with the club that originally drafted him, Hudson was promoted to Pompano Beach (Florida State League) to begin 1969. Appearing in seven games, starting one, he notched three wins in three decisions over 26 innings, and posted a microscopic and year-appropriate 0.69 ERA. Success brought yet another move, as he was told to pack his bags and report to the Memphis Blues of the Class AA Texas League.
Hudson appeared in 20 games with the Blues, even tying the Memphis single-game record with 13 strikeouts. After he helped pitch the Blues to the Texas League championship, his 1.38 ERA (to go with a 3-2 record) earned him a cup of coffee in New York. He would need to make that cup last.
Wearing uniform number 38, the September call-up sat in the bullpen with the Mets in the midst of one of the great final pushes in the game's history. Even these Mets were bound to cool off and when they lost the first game of a doubleheader with Pittsburgh on September 19, the Mets were on their first slight downturn in a month. They had ended a 10-game winning streak a few days before coming home and now they dropped the opener against the Pirates. When starter Jim McAndrew was hit hard in the second game that night, and reliever Ron Taylor's spot came up with two men on in the seventh—forcing manager Gil Hodges to send up pinch hitter Bob Heise—that's when Hudson's spot was punched in the Baseball Enyclopedia, published that year by Macmillan for the first time.
Hudson took over for Taylor with Pittsburgh leading after seven innings, 7-0. The first batter, Pirates catcher Jerry May, grounded back to Hudson. Shortstop Freddie Patek walked, but Hudson took care of the lead runner by fielding pitcher Luke Walker's bunt and forcing Patek at second.
Matty Alou, playing center field that day, broke up the party with a single to right, moving Walker to second. Second baseman Dave Cash followed with a double to left field, driving in Walker and moving Alou to third. In what was Hudson's career highlight, he then struck out future Hall of Fame slugger Willie Stargell to end the rally.
The Mets did not score in the bottom of the eighth, and Hudson opened the ninth inning by striking out fellow Louisianan John Jeter. Al Oliver then flied out to left. Richie Hebner walked, but Hudson fanned May looking to end the inning. Without his knowing it, that also ended Hudson's career in the major leagues.
Despite being handed the first shutout of Luke Walker's career, the Mets still owned a 91-60 record at the end of the day, good for a four-game lead in the division. They even trimmed a game off their magic number—from eight to seven—because the Cubs had split their doubleheader that day with St. Louis.
And Jesse Hudson had had his 15 minutes of fame. His line on the day, and for his major league career: two innings, two hits, one earned run, three strikeouts, and two walks. Hudson never batted, and didn't factor in the decision, but he did earn his tiny share of immortality by appearing in the majors. Due to his late call-up, Hudson was ineligible for postseason play, but even had he been able to be on the October roster, the Mets won the World Series that fall with a small cadre of extraordinary pitchers, and did not often need to use their available depth.
Spring training in 1970 was difficult. One week after a particularly bad outing in Florida, in which he gave up nine runs in only three innings to the Phillies, he was assigned to the minor league camp in St. Petersburg. From there he was eventually slotted to the Triple-A Tidewater Tides in Norfolk, Virginia. That season he won six games in the International League, but he lost seven despite keeping his ERA at 2.86. In late June, after Nolan Ryan was activated for Army Reserve duty, the Mets reportedly considered bringing up Hudson to fill the gap, but opted instead for right-hander Danny Frisella.
The Mets did recall Hudson for the final week of September 1970, and added him to the 40-man roster in the offseason, but he was generally regarded as a midgrade reliever at best, with little chance of cracking the rotation. Hudson did not pitch during at all in his second big league visit, and there were unsubstantiated whispers of arm trouble after the season ended.
In February 1971, The Sporting News reported that the pitcher had agreed to terms with the Mets for the '71 campaign, but that spring Hudson was one of the first pitchers cut and returned to minor league camp. Even more abruptly than it began, his professional baseball career ended and he returned to Louisiana. That same year, his old high school buddy Vida Blue burst onto to the major league scene, winning both the American League MVP and the Cy Young Award with a 24-8 record and a 1.82 ERA for the Oakland A's.
As of 2008, Jesse and his wife, Lillie, still lived in Louisiana, in a modest house in the village of South Mansfield, across the road from the local water treatment facility. Hudson remained a very private man, not generally willing to discuss that brief and distant chapter of his life, but he will forever claim a small stake in the baseball phenomenon that was the Miracle Mets of 1969.
Sources
Baseball Reference. Available online [http://www.baseball-reference.com/h/hudsoje01.shtml]
Roy Blount, "Humming a Rhapsody in Blue." Sports Illustrated, July 12, 1971.
Interview with Jesse Hudson, April 23, 2008, by William H. Johnson
SABR Minor League Database.
Various editions of The Sporting News; St Louis, Missouri (1968-1971)
Born
July 22, 1948 at Mansfield, LA (USA)
If you can help us improve this player's biography, contact us.
http://bioproj.sabr.org/bp_ftp/images4/HudsonJesse.jpg
600
800
admin
/wp-content/uploads/2020/02/sabr_logo.png
admin
2012-01-04 20:45:14
2012-01-04 20:45:14
Jesse Hudson