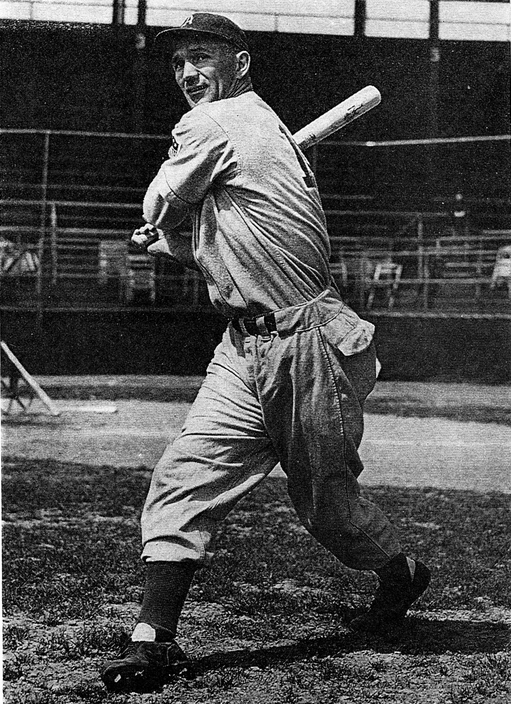 ---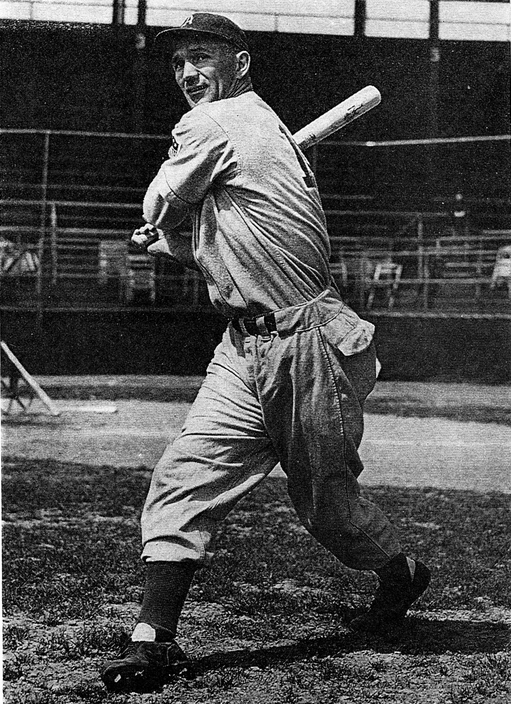 Each year, Bakersfield, California, honors its star high-school athletes with the Jim Tyack Award. Although the grandparents of most of the recent recipients were born long after Tyack excelled in baseball, football, basketball, and track at Bakersfield High School and Bakersfield Junior College, the award is a lasting testament to the legendary records and achievement by the former Philadelphia Athletics outfielder and his lasting impact on the community.
Jim Tyack's grandfather, also Jim Tyack, was a tin miner from Cornwall in England who had migrated to Virginia City, Nevada, during that region's silver rush in the 1880s. At about the same time, William H. Smith, a member of Troop D, Third Regiment was fighting in the Indian Wars.1 Tyack's son, also named Jim, was born in Virginia City and moved to Butte, Montana, to work in the area's copper mines during the 1890s. There, he married Addie Smith, who had been born in Missoula, Montana. A third Jim, the subject of this biography, was born in Florence, Montana, on January 9, 1911,2 the youngest of Addie and Jim's three children. (He had a sister, Isabelle, born in 1899. A brother, Frederick, was born in 1904, and died in 1908 after eating cookies laced with arsenic by a neighbor to ward off rats).
When he was a youngster, Jim's family made its way west to California. His father had worked in housing construction in Montana, and as the copper mines became less profitable, the housing market suffered. Jim's mother had family in California and the family moved there in 1919. His father made a living homesteading property in the community of Weed Patch, not far from Bakersfield, and grew vegetables on a ranch.
At Bakersfield High School (it was known as Kern County Union High School in those days), Jim was coached in football and baseball by Dwight M. "Goldie" Griffith. He didn't play football until his junior year of high school because his mother feared injury. Coach Griffith paid a visit to the family homestead and convinced Addie that football would make a better man out of Jim. In 1927 the Kern County Drillers, with Tyack leading the way, won the California state championship, soundly defeating Stockton, 38-0, for the title. Tyack also lettered in basketball and track. In his high-school yearbook, it was noted that as a fullback he "made many a defense shudder with his fast, powerful line smashes."
Tyack played football at Fresno State Teachers College during the fall of 1929. Against UCLA the team was overmatched, losing 56-6. Tyack accounted for the 6 points with a touchdown.3
He transferred to Bakersfield Junior College in the fall of 1930 and excelled in track, earning the nickname Jack Rabbit Jim. In 1931 he set school records in the 100- and 220-yard dashes that stood for 19 and 30 years, respectively. In 1932 it was customary for Tyack to win both dashes and the long jump in many of his team's meets.4 On April 2, 1932, he set a track record at UCLA, running the 100-yard dash in 9.7 seconds. Coach Spud Harder used his "one-man team" in many events during the season, and Tyack won the javelin throw in a meet on April 9, 1932. In the West Coast relays that season, Tyack competed in the 100-yard-dash, the broad jump, the shot put, the javelin throw, the 880-yard relay, and as a possible alternate in a lap of the mile relay. "While Tyack is doing none of these things, he will probably be watching the carnival and eating hot dogs and ice cream," a sportswriter wryly commented.5
During the summer of 1932 Tyack played semipro baseball for the Cardiff and Peacock club in the Bakersfield Night League, leading his team in batting with a .352 average. After the Night League season ended, he joined Lamont of the Recreation Park League.
On February 7, 1933, Tyack was signed by the Los Angeles Angels of the Pacific Coast League. He did not survive the cut in spring training. The next season he went to spring training with the Seattle Indians of the PCL, and again did not make the squad.
Tyack wound up playing semipro softball in California and caught the eye of a St. Louis Cardinals scout. The Cardinals signed him in 1936 and he got his first opportunity to play in Organized Baseball. After spending some time with Springfield (Illinois) in the Class-C Western Association,6 where he did not play,7 he was sent to Asheville (North Carolina) in the Class-B Piedmont League, where he homered in his first at-bat on May 7, part of a 2-for-4, four-RBI day.8 Tyack batted .298 for the season but he led the league's outfielders with 22 errors. The poor-fielder tag was one he would never lose, regardless of how hard he tried, and how many sparkling plays he made.
Tyack and his high-school sweetheart, Margaret Goodrich, were married in Tijuana, Mexico, in January 1933, although some records list the date of their marriage as September 11, 1936, when a second ceremony was performed in Bakersfield. They had three sons. James IV (born in (1939), William Robert (1940), and Thomas Albert Tyack (born in 1949, after Jim had left baseball). Their sons would present them with eight grandchildren.
Asheville was Margaret and Jim's first experience with Southern ways. Their son Jim told about a time when Margaret was planning to take the bus to the ballpark and arrived very late. Asked what caused her to be late, she said she had allowed a Negro woman with a couple of children on the bus ahead of her. The bus driver, aghast that she would show such courtesy, slammed the door in Margaret's face and she had to wait for the next bus.
In 1937 Tyack started the season with Decatur(Illinois) in the Class-B Illinois-Indiana-Iowa League, where he batted .264 in 26 games. But he found himself back with Asheville by early June, batting .246 over the balance of the season. One of his better efforts came on June 9, when he went 3-for-5 with a game-winning home run against Richmond.
In 1938 Tyack was with Bellingham (Washington) in the Class-B Western International League. The team finished second in the league and defeated Yakima in the playoffs for the league championship. He batted .314 with 32 doubles, 14 triples, and 15 homers, all career highs to that point, and led the league in triples, homers, and total bases. (He also led the league's outfielders with 14 errors.) He was acquired by the Hollywood Stars of the Pacific Coast League and began the season with them in 1939.
Early on, manager Red Killefer said, "The boy really can hit, and he's fast as lightning. We've got a flock of outfielders, but I'm going to give him a thorough trial."9 Tyack did well during spring training, a highlight coming when he connected for a single and double in a 7-4 exhibition win over the Chicago White Sox.10
On the eve of the season, Tyack exclaimed to Braven Dyer of the Los Angeles Times that "The toughest thing in baseball is to get a decent break. I've been waiting all my life for this chance and you can bet I'll give 'em all I got from the first gun."11
Tyack showed off his speed on Opening Day, singling and scoring from first base on a double as the Stars defeated the Angels, 10-9. In his team's second game, he went 2-for-5 with a home run and two RBIs in a 10-6 Stars win in the first game of the doubleheader.
Teammates called him Kayak Nyack for his display of speed akin to a kayak's racing through the water, and the Los Angeles Times had a picture of him on April 3 with the caption "Stars boast another 'Ty': Introducing Jim (Ty) Tyack, not Cobb, who banged a homer and single yesterday and also made a spectacular catch to help Hollywood win opener from Angels, 10-6."12
Through 10 games Tyack batted.350, but his hitting began to fall off and he found himself on the bench. By May 28, he had played in only 35 of his team's 56 games, and his batting average had plummeted to .247. On that day Tyack went 3-for-8 in a doubleheader, including a double and a triple but was knocked unconscious in a collision at second base in the sixth inning of the second game, when his head smashed into the knee of the Oakland shortstop. It was feared that he had suffered a concussion.13 His injury kept him sidelined and, on June 24, he was farmed out to Little Rock of the Class-A-1 Southern Association, where he stayed through July 30. He batted .354 in 39 games (including a 19-game hitting streak) with Little Rock, earning a recall to Hollywood on August 4 as three key Stars outfielders had been injured.14
Back with the Stars, the speedster was once again getting notices in the Los Angeles Times. On August 11 writer Bob Ray wrote, "A positive fielding sensation is Jim Tyack, the fleet-footed Hollywooder who has replaced George Puccinelli in right field for the Stars. Tyack has made spectacular catches in practically every game he has played for the Twinks since his recall from Little Rock. He covers more territory than an R.F.D. mailman." Tyack was put in match races against players from other teams. On August 6, between games of a doubleheader, he defeated Bill Sweeney of the Portland Beavers, rounding the bases in 14.0 seconds. 15 That same day, he doubled in each game as the Stars defeated Portland by identical 8-6 scores.
On August 11 Tyack sprained his ankle when he ran into the bleacher railing chasing a fly ball and was out of the starting lineup for almost three weeks. When he returned, he went on a tear, raising his average with the Stars from .252 to .290. Nevertheless, the team finished in fifth place. After the season the team underwent significant changes and Tyack was sold outright to Little Rock.
Tyack batted .306 for the Travelers in 1940, but, except for a couple of late-season pinch-hitting appearances, did not play after June 20, when he broke his arm in a collision at second base while trying to break up a double play.16 For the first time in three years, Tyack was completely healthy in 1941 and batted .335 for Little Rock. In an 11-10 slugfest on July 20 he hit a first-inning grand slam against Knoxville. But Little Rock finished sixth in the eight-team Southern Association, and Tyack continued to have problems in the field. Although he gunned down 15 runners, he led the league's outfielders in errors with 17.
Tyack was still in Little Rock in 1942, and the team was in contention all season, with Tyack playing a major role, especially during the latter part of the season. On August 16 in a doubleheader sweep of Birmingham, he went 4-for-7 with a home run and a triple.17 On August 30, in the nightcap of a doubleheader sweep, he hit a home run to give his team a 3-2 win in the bottom of the 14th inning. The appreciative fans took up an impromptu collection for Tyack and pitcher Frank Papish, and each received $51.07, a cigar, and a streetcar fare token.18
Down the stretch, the Travelers, preseason 100-to-1 underdogs, won 13 straight games to capture the pennant.19 Tyack batted .309 with 12 homers and a league-leading 19 triples.
By the time the U. S. entered World War II, Jim and Margaret had two children and he was not among the ballplayers called to serve in the military. In 1942 he had done well enough with Little Rock that the Athletics purchased his contract at the end of the season.
Spring training in 1943 was being held in an armory in Wilmington, Delaware. Jim Tyack, at the age of 32 and after three years of college, another three years playing softball and semipro ball in California, and seven years in the minors, was thrilled at the opportunity to play in the major leagues, regardless of the circumstances. People around the country woke up on April 14 to read an Associated Press story. They learned all about "lanky, raw-boned Jim Tyack, who looks more like a railroad engineer than a rookie," and about his long journey to his opportunity to play in the big leagues. He said, "Golly, I've heard ballplayers say, 'Let them send me back to the bushes just so I can get the same money.' [His major-league salary was less than his minor-league salary.] Well, let them cut [my salary] if they want to, just so I can stay up here."20
Tyack began the 1943 season in the A's Opening Day lineup, after beating out Roberto Estalella for the left-field job21 and played in each of the team's first 11 games. On Opening Day in Washington, he had two hits, a double and single, with two RBIs, but the A's lost to the Senators 7-5. His third-inning double off Dutch Leonard was his first major-league hit and keyed a three-run rally.22 He went 2-for-4 and 3-for-5 in consecutive wins over the Red Sox on April 23-24; he was batting .389. However, this success was short-lived, and he went into a slump that saw his average drop to .236 by the end of May.
On April 27, Tyack went 0-for-7 in a 16-inning 2-1 win over Washington, but made two spectacular plays in the field. In the second inning with the bases-loaded, he speared a line drive of the bat of Early Wynn to snuff out a rally, and in the ninth inning he cut off a double by Mickey Vernon and threw out Washington's Bob Johnson at the plate to send the game into extra innings.23
June arrived and Tyack's bat reawakened. On the 13th he went 5-for-7 with four RBIs in a doubleheader sweep of the first-place Yankees. The sweep evened the A's record at 24-24. In the first game, he singled in the tying run, and in the second game he knocked in each of the A's three runs, two of them with his only major-league triple. As noted in The New York Times, "[Yankees pitcher] Bill Zuber found that he was playing with fire every time Jim Tyack swung a bat with men on the bases."24 Tyack's average stood at .287. However, his fielding was suspect. Although he had made only two errors, he lacked the range necessary to play regularly in the major leagues.
In all, Tyack played in 54 games with the A's and batted .258 with eight doubles, one triple, and no home runs. He had 23 RBIs. His last game was on August 1. The next day he was sent to the Toronto Maple Leafs of the International League in exchange for Jimmy Ripple.
Tyack debuted with Toronto in a doubleheader on August 5, hitting two doubles and a triple as the Maple Leafs swept Syracuse. He spent the balance of 1943 with Toronto, batting .253 in 41 games, and returned for the entire 1944 season. He batted .314 in 1944, and his 15 stolen bases included a steal of home on May 8. Tyack moved on to the Los Angeles Angels of the PCL in 1945, batting .326, with career highs in RBIs (69) and stolen bases (19), but as more players returned from the war, his playing time and productivity decreased in 1946. In his second and last season with Los Angeles, he got into only 100 games and batted .244.
Tyack spent his final two seasons in the low minors. In 1947 the 36-year-old was the player-manager of the Pocatello (Idaho) Cardinals of the Class-C Pioneer League. His family in tow, he found an apartment next to an area nightclub. This made for some noisy nights. He had family in the area and was able to visit with cousins when the team traveled to Boise. Tyack batted .342 for the season. While at Pocatello, he stirred the wrath of league President Jack Halliwell. Each time he was fined he would pay off the fine at home plate – with a sack full of pennies, which Halliwell had to count. After a while, Halliwell insisted that the fines be paid with paper money.25 Tyack started the next season as player-manager of Willows (California) in the Class-D Far West League. He was let go in early July and finished up playing in his hometown for Bakersfield in the Class-C California League.26
Tyack's playing days over, it was time to get on with the rest of his life. He had five cousins in a tire business called the Five Brothers Store in the Los Angeles area. (They were the grandchildren of that old Indian fighter, William Smith.) Tyack became a partner in the Oilfield Trucking Company, which operated a tire recapping and retreading business in Bakersfield, and two of the cousins joined him. Each Wednesday, a truck filled with used bald tires would arrive in Bakersfield from Los Angeles, and Jim and the two cousins would recap the tires and send them back to Los Angeles to be sold at the Five Brothers store. Tyack eventually bought out his partners and opened a tire distributorship in Bakersfield. Meanwhile he continued to play semipro ball.
In 1974 he was inducted into the Bob Elias Kern County Sports Hall of Fame in Bakersfield. His wife, Margaret, died in 1994. Tyack suffered two heart attacks about a month apart and died on January 3, 1995. He was posthumously honored in 2014 as one of only two players to letter in four sports at Bakersfield Junior College.
This biography originally appeared in "Who's on First: Replacement Players in World War II" (SABR, 2015), edited by Marc Z. Aaron and Bill Nowlin.
Sources
Dawson, James P., "Yankees Bow Twice to the Athletics after Running Streak to Five Victories," New York Times, June 14, 1943, 22.
Dyer, Braven, "The Sports Parade: Jim Tyack Gets a Break at Last and Will Open the Season in Right Field for Hollywood Club," Los Angeles Times, March 29, 1939, A-15.
Press, Larry, "Uhalt, Tyack, Culver Enter Bob Elias Hall," Bakersfield Californian, January 29, 1974, 12.
Smith, Red, "These are Bad Times for the Big Dreams of Young and Old Who Don't Make Majors," Milwaukee Sentinel, March 26, 1956, 2, 14.
Wiley, Tom, "Tyack Belts Home Run to Defeat Mooersmen," Richmond (Virginia) Times-Dispatch, June 30, 1937, 16.
Bakersfield Californian
Los Angeles Times
New York Times
The Sporting News
Ancestry.com
Baseball-Reference.com
FultonHistory.com
GenealogyBank.com
NewspaperArchive.com
Newspapers.com
Interviews with James Tyack, IV on August 4 and September 2, 2014.
Notes
Born
January 9, 1911 at Florence, MT (USA)
Died
January 3, 1995 at Bakersfield, CA (USA)
If you can help us improve this player's biography, contact us.
http://sabr.org/sites/default/files/TyackJim.png
600
800
admin
/wp-content/uploads/2020/02/sabr_logo.png
admin
2012-01-04 20:42:27
2012-01-04 20:42:27
Jim Tyack