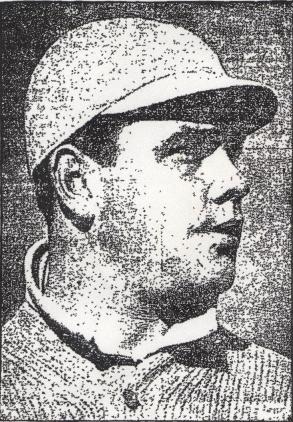 ---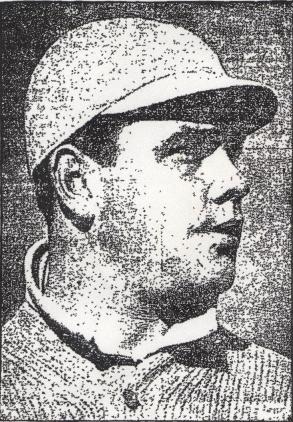 Two American League pitchers squared off on the Saturday just before Labor Day in 1906, and both of them pitched 23 innings of one-run baseball. The game resolved itself in the 24th inning, when Boston's Joe Harris faltered. The win went to Jack Coombs of the Philadelphia Athletics. Harris threw 20 consecutive scoreless innings – a one-game AL record that will likely never be approached. It was an astonishing effort however one looks at it, even more so in that Harris held a record that year of 2-17 before the game began.
Harris was a right-handed pitcher whom some compared to his teammate Cy Young. It was his first full year on the job, and Harris put up remarkable numbers: 2-21. That's worth emphasizing: two wins and 21 losses. Harris was hired back for another go-round in 1907, and went 0-7. So the Red Sox brought him to spring training again, in 1908.
It was quite a stretch. It's hard to believe we'll ever see the likes again.
Joseph Lionel White Harris grew up 11 miles from the Boston ballpark, a native of Melrose, Massachusetts, born on February 1, 1884. After his baseball career, he served 30 years as a firefighter with the Melrose Fire Department. And it was in Melrose that he died and is buried.
Let's look at that one marathon game in a little more detail and consider how a pitcher with a 2-21 record was brought back again in the season that followed. The game between Harris and Coombs came on September 1, 1906. Philadelphia was in a pennant race, third in the standings and only 4½ games behind the first-place White Sox. Coombs was a rookie, too, on his way to a 10-10 record, ranking fifth among the Athletics in terms of wins. Boston was coming off three wins in a row, an unusually productive few days in a dismal season that had already seen a franchise-record 20-game losing streak that lasted from May 1 through May 24.
The September 1, 1906, game at the Huntington Avenue Grounds was tied 1-1 after six innings, and then went on and on and on. Pitch counts were apparently for sissies. If anyone ever warmed up in the bullpen, there's no mention of it in the next day's newspapers. Neither starting pitcher ever left the game. The Athletics scored first, in the third inning. Coombs had reached on an infield hit, when Harris fell down trying to field the ball. He stole second, on the catcher. With two outs, Coombs was off on the pitch and Harry Lord hit a grounder to Moose Grimshaw at first base, but the stocky Harris (6-feet-1 and around 200 pounds) was late to cover the bag at first and Lord was safe while Coombs crossed the plate. Boston got its run in the bottom of the sixth when Freddy Parent tripled and Chick Stahl singled him in. Then the scoring stopped.
The Huntington Avenue Grounds were packed with a large crowd for the era, with more than 18,000 in attendance despite the Boston Americans being mired in last place, 34 games out of first and with essentially no hope of climbing out of the cellar. As the game wore on, and on, the goose eggs kept coming. Whoever was working the scoreboard had to put up 34 zeroes in a row. Both teams wanted to stop after 23 innings, as it was becoming quite dark, but the umpire insisted they play on. Each team had 80 at-bats. There were base hits, but only five bases on balls: The Athletics finished the game with 16 hits and Boston had 15. There were six triples in the game. Unfortunately for Boston, two of them came in the top of the 24th. But that wasn't how the game-winning run scored. Harris struck out the first man in the frame, Coombs, then surrendered a single. The runner stole second and Harris struck out a second man. With two strikes on Ossee Schrecongost, Harris unleashed a ball that headed straight for the batter's head. As "Schreck" twisted to duck, the ball struck his bat and bounced over second base, driving in a run. Back-to-back triples followed and Philadelphia had scored three times. Coombs retired the Boston side in the bottom of the 24th and got the win after 4 hours and 47 minutes. It was meant to be a doubleheader, but there was no way to play more.
There had been moments; three times Connie Mack called for intentional walks. They all paid off, particularly the one in the bottom of the 15th when Buck Freeman (up with a man on third and one out) became so enraged he stepped on home plate swinging at the fourth pitch – by the rules of the day, he was called out. And Harris struck out to retire the side. It was one of the 19 strikeouts Coombs recorded; Harris whiffed 15. On May 1, 1920, Brooklyn's Leon Cadore and the Boston Braves' Joe Oeschger battled each other at Braves Field to a 1-1 tie after 26 innings of work, establishing the major-league longevity record.
Coombs went on to a very good career, his best year being 1910: 31-9 with a 1.30 ERA. As for Harris, with the 4-1 loss, his record on the season now stood at 2-18. And he lost every one of his next 10 decisions. But was he that bad a pitcher?
He was pitching for a team that had trouble scoring runs – only 463 of them in 155 games. The team finished 49-105, with one tie. Ironically, the tie came early – on April 18 against visiting New York. It was Harris's first start of the season and resulted in a no-decision. He had a slim 2-1 lead heading into the ninth, but then gave up two runs, but was rescued by his teammates, who tied it, 3-3, in the bottom of the ninth. Harris was deemed "wobbly" and the Boston Globe wrote that he "once more showed that he is not in form to go the full distance and needs work." [Boston Globe, April 19, 1906] Harris didn't get another start until May 10, when he began to accumulate the losses. This was a Boston team that was even shut out four games in a row, from August 2-6. That stretch came between Harris's two wins: a 5-3 victory over the Browns in St. Louis on July 30 and a 1-0 shutout of the Indians in Cleveland on August 8.
The shutout gave him one more than Cy Young had in 1906. The legendary ace won 511 major-league games, 76 of them by shutouts, but 1906 was the only year between 1892 and 1911 in which he failed to record a shutout. Harris wasn't the only 20-game loser on the Boston Americans in 1906. Cy Young himself matched Harris for losses, with a 13-21 record. Bill Dinneen fell just short, with a mark of 8-19 and George Winter was 6-18.
Harris's earned run average in 1906 was 3.52, a little higher than the team's 3.41. It still wasn't good pitching (the league average was 2.69), but the 2-21 record really reflected a considerable lack of run support when it could have counted. In eight of Harris's 21 defeats, his team was shut out. They didn't even get him one run. (His .160 average with six RBIs didn't contribute much help, either.) In another six of Harris's losses, Boston scored just one run. Thus in 14 of the 21 games he lost, Boston batters scored a grand total of six runs. It's a little hard to win under those circumstances.
It does help explain why the team gave Harris another chance, come 1907.
There was one odd moment in 1906. Harris umpired a game. On August 23, St. Louis and Boston were set to play a game in Boston, with Winter pitching for Boston and Jack Powell for St. Louis. There was no explanation, but no umpire turned up. "Two players were pressed into service," wrote the Globe. "Howell held the indicator behind the plate and Harris was on the bases. Each had some close decisions to make, but the players were good natured and took everything, even the close ones, in good spirit." It wasn't easy umpiring a game your club was in. "The players were able to guess that their teammates were not enjoying themselves … and did not make any effort to make their lot harder." St. Louis won the game, 3-1. Harris pitched the next day. Despite being staked to a 4-0 lead, he lost his 17th game of the year.
Harris's parents were Robert M. and Eloise D. (Andrews) Harris. Robert was a Mainer born to Mainers and living in Eastport in 1860, moving to Bangor by 1870, and sometime before 1880 having settled with his family in Melrose, where he worked as a clerk in a railroad office. Eloise was from Maine as well, as was her father. Her mother came from Massachusetts. The couple had several children – the names William, Robert, Jr., Kendall, Joseph, and Edwin all crop up in one census or another, though not consistently. Robert's job was variously described as clerk and ticket agent and, from at least 1905 he's specifically identified in the Melrose City Directory as working for the Bangor & Aroostook Railroad at or out of their office on Washington Street in downtown Boston. Sometime between 1900 and 1905, Eloise drops out of the picture, through death or otherwise. By 1910, some of the older boys had taken up residence elsewhere in Melrose and it was just Robert, Joe, and Edwin living at 39 Willow Street. Joe was listed as a collector for the gas company and Edwin as a cashier for the gas company. Edwin later became a broker and then manager of the Malden Electric Light Company.
After pitching for Melrose High School (in May and June 1904 he threw a two-hitter against Rindge Manual of Cambridge and a four-hitter against Dorchester), Joe – who was described as coming from a "famous athletic family" in Melrose – began his pro career in 1904 with the Fall River Indians in the New England League. [Boston Globe, July 29, 1905] He played for Fall River in the summertime, then went back to finish high school and captain the baseball team, appearing in a few more games in the spring of 1905 such as the 3-0 shutout of Everett on June 5. Fifteen days later, he was shutting out Manchester, 2-0, with six strikeouts, and began to draw some attention to his work, as did a 1-0, eight-K game against Concord, New Hampshire, on September 14 (Harris scored the winning run). And on the 27th he struck out 15 as Melrose High beat Wakefield High to earn a three-way tie for first place in the Suburban League.
But Harris was battered around a few times, too. Tried out once at first base wasn't an experiment that worked well; he committed three errors and couldn't muster a hit. New Bedford beat Fall River, 3-2. It wasn't his usual position. [Boston Globe, July 15, 1905] After winning back-to-back American League pennants in 1903 and 1904, the Boston team was in fifth place come July 29 and owner John I. Taylor was looking for ways to improve the club. On that day he signed catcher Robert Peterson of the Harrisburg team and pitcher Joe Harris of Fall River. The two had been a battery for Fall River in 1904.
In 1905 Harris pitched a lot of games for Fall River. He was 25-9, leading the league in wins, including a two-hit shutout of Lynn on September 8 as the race went down to the wire. The Indians finished second, two games behind Concord. (Harris's 1904 won-lost record is not known.) He'd obviously been worked a lot, almost every other day. And after the season was over, he had a chance to debut in the big leagues, pitching for Boston on September 22. There was a hurdle to get there. President Taylor was worried that the National Commission, which controlled major-league baseball in those days, was trying to loosen his control over a number of players, including Joe Harris, but he said he had filed all the paperwork purchasing the players outright before the September 1 deadline and had witnesses and documents to prove it. [Boston Globe, September 12, 1905] The day after the story appeared, Harris threw a 3-0 no-hitter against the Connecticut League champion Holyoke Paperweights. [Hartford Courant, September 14, 1905]
Joe's first game in the majors was the second game of a September 22 doubleheader in Boston against the visiting St. Louis Browns. Boston won the first game, 2-0, behind the pitching of George Winter, even though St. Louis outhit Boston 10-4. Harris started the nightcap and gave up one run in the top of the first, but after Boston tied it 1-1 in the bottom of the second, he pitched scoreless ball, as did Jack Powell for the visitors. In the top of the ninth, a ball hit to right field eluded Boston's Pop Rising and the batter scampered to second, from which he scored on a single. Harris lost his start, 2-1, on six hits. He'd walked two and struck out five. His other loss (he was 1-2 in 1905) was also by a 2-1 score, at the hands of the White Sox on the 26th. His win came on the last day of the month, a three-hitter beating the Tigers in Boston, 4-1. Melrose's local weekly acknowledged the game: "Joe Harris was successful in winning his first game with the Boston American team last Saturday at the American grounds for which he received many compliments, and also much applause from his Melrose friends who witnessed it." [Melrose Free Press, October 7, 1905] He beat the Boston Braves, 5-1, in one of the postseason City Series games.
Harris had every reason to look forward to 1906, as did owner Taylor and manager Jimmy Collins. It was in the Washington Post that the linkage to Cy Young can be found. In its Baseball Notes column on October 25, it was written: "Capt. Collins thinks that in Joe Harris he grabbed the best young pitcher in the land. He is said to be big enough to make a good team mate for Cy Young."
As noted above, Harris didn't fare that well in 1906. Nor did he in 1907. It was a difficult season, a team that had finished so poorly in 1906, then suffered the suicide of manager Chick Stahl while the team was in spring training. The team went through four managers in 1907, including George Huff, who only lasted eight games. The other three were all players who served as managers: Cy Young, Bob Unglaub, and Deacon McGuire. Harris's 0-7 record reflected a higher 3.05 ERA. During the course of the season he spent considerable time with Hugh Duffy's Providence Grays and Duffy gave him extra work, such that he put up a 16-9 record in the portion of the season he was with Providence. Harris came back to Boston at the very end of the season. And just as his first major-league start in 1906 had been a 3-3 tie, a no-decision game, so was his last start, an October 5 game in New York against Slow Joe Doyle, called at the end of 10 innings due to rain. It was the next-to-last game on the schedule, but the first game of the day's planned doubleheader. After the first game was called, everybody stuck around for some reason and the weather cleared, so they started the second game – but then had to call it after three innings due to darkness.
Even with a record over three seasons that was now 3-30, the Red Sox (as they had been named in December 1907) weren't convinced Harris was washed up. A Boston Globe headline on January 2, 1908, read: "MAY NOT LET JOE HARRIS GO." It had been suggested owner Taylor use Harris as trade bait (one might be tempted to suggest that other teams read won/lost totals, too), but apparently all those losses that might have gone the other way didn't deceive the talent evaluators. He was still considered a good pitcher. Manager McGuire said, "I don't know about letting that fellow go until after I have sized him up next spring; the Eastern League players think well of Harris, and there may be something in the big fellow." He was referring to Harris's work with Providence. A number of teams were angling for him, including Hugh Jennings of the Detroit Tigers, but nothing came of their efforts. Just a few days later, McGuire said he was going to take him to Little Rock for spring training and would likely keep him.
There was some misunderstanding with the Columbus club of the American Association. The team's officials thought they had landed Harris in a deal that brought Doc Gessler to the Red Sox. The Sox denied that they'd had such an agreement. They couldn't get Harris past waivers, so decided to keep him. In late March, it was worked out that Columbus would receive $3,500 in cash and outfielder Bunk Congalton, plus $1,500 in lieu of Harris, or a similar deal totaling $7,500. [Boston Globe, March 29, 1908] In the end, it was Harris himself who showed up in Columbus – but it wasn't until deep in the season. He suffered the onset of malaria in the springtime and only on July 9 did he make it to Columbus. [Boston Globe, July 10, 1908. The Globe of April 10 said that attending doctor Julius C. Clark denied a report that Harris had typhoid fever and that the diagnosis was malaria.] He wasn't in condition, however, and failed to get into even a single game. At the end of the year, his contract was sold back to Providence, at his request.
Harris appeared in two games for Providence in 1909, and in 19 with the Class D Willimantic Colts (Connecticut Association) in 1910, but then left the game. Married to New Hampshire native Blanche R. Harris, Joe worked for three decades as a firefighter at the central fire station of the Melrose Fire Department. The two had no children. By the time of his draft registration in 1942, he had retired from the department. Upon his death due to uremia on April 12, 1966, in Melrose, there was not a peep in his hometown newspaper, the Medford Free Press. Here was a man born in Melrose, who lived there his whole life, played major-league baseball, worked for the Melrose Fire Department for 30 years, and died there – and the local newspaper didn't even acknowledge his death.
Sources
In addition to the sources noted in this biography, the author also accessed the online SABR Encyclopedia, Retrosheet.org, Baseball-Reference.com, and Harris's player file and player questionnaire at the National Baseball Hall of Fame.
Full Name
Joseph Lionel White Harris
Born
February 1, 1882 at Melrose, MA (US)
Died
April 12, 1966 at Melrose, MA (US)
If you can help us improve this player's biography, contact us.
http://bioproj.sabr.org/bp_ftp/images4/HarrisJoe.jpg
600
800
admin
/wp-content/uploads/2020/02/sabr_logo.png
admin
2012-01-04 20:01:15
2012-01-04 20:01:15
Joe Harris