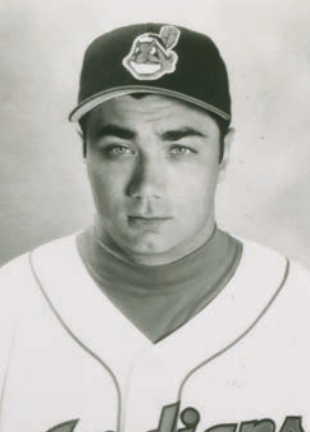 ---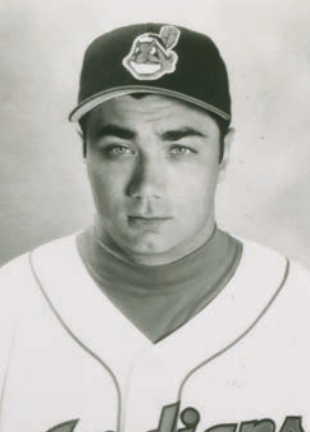 Joseph Rodger Roa pitched in 120 major-league games over six seasons between 1995 and 2004. The 6-foot-1 right-hander played 16 seasons of professional baseball between 1989 and 2005. Nicknamed "The Roa Constrictor," he moved frequently from one franchise to another. Roa was traded on five occasions during his career and played for 12 organizations. He spent his six major-league seasons with the Cleveland Indians (1995-1996), San Francisco Giants (1997), Philadelphia Phillies (2002-2003), Colorado Rockies (2003), San Diego Padres (2003), and Minnesota Twins (2004).
Roa was born on October 11, 1971, in Southfield, Michigan, a Detroit suburb. His parents were Ralph and Patricia Roa. Roa graduated from nearby Hazel Park (Michigan) High School, in 1989. He excelled on the Hazel Park Vikings' baseball team, a perennial Michigan powerhouse which a decade earlier produced future Cy Young Award winner Bob Welch. In June 1989 the Atlanta Braves drafted the 17-year-old Roa in the 18th round of the amateur draft. The Braves sent Roa to their Gulf Coast League affiliate for first-year players. Working primarily as a reliever, Roa excelled in his first year of professional baseball, posted a 2.89 ERA with a 2-2 record in 13 appearances. Building on his success in 1989, the Braves elevated Roa in 1990 to the Pulaski Braves of the Appalachian League, another Rookie instructional league. Roa started in 11 of his 14 appearances in Pulaski, compiling a 4-2 record with a 2.97 ERA.
The Braves moved the 19 year-old Roa up to Macon of the Class A Sally League in 1991. He began the season as a middle reliever before being turned into a starting pitcher in late May. Roa asserted himself as the ace of the staff, amassing a staff-best 13-3 record and a 2.17 ERA, the best among the team's starting pitchers. The Sporting News took notice of Roa's Sally League success in August 1991 in a brief item entitled "Red Hot Roa," noting his 6-1 record since becoming a starting pitcher.1
On August 29, 1991, Roa was traded; the Braves sent hot prospect Roa and left-handed reliever Tony Castillo to the New York Mets for journeyman right-hander Alejandro Pena. Roa spent 1992 with the St. Lucie Mets of the Class A Florida State League. He finished second on the club with nine wins while compiling a 3.63 ERA. Roa advanced to Binghamton of the Double-A Eastern League in 1993, where he posted a 12-7 record with a 3.87 ERA. He split 1994 between Binghamton and Triple-A Norfolk, where he compiled a combined 10-9 record with a 3.31 ERA.
After the 1994 season, Roa was traded for the second time. He and right fielder Jeromy Burnitz, a highly regarded prospect who had been butting heads with Mets management, were traded to the Cleveland Indians for three right-handed pitchers, Paul Byrd, Jerry Dipoto, and Dave Mlicki, as well as a player to be named later who became minor-league utility infielder Jesus Azuaje. New York apparently made the move in an effort to bolster its aging pitching staff.2
The Indians assigned Roa to the Buffalo Bisons of the Triple-A American Association for the 1995 season. Roa had a breakout year in 1995, leading the league in wins with a 17-3 record. He had a 3.50 ERA. He made his first major-league appearance late in the season as a September call-up for the American League champion Indians. Roa started on September 20 at Comiskey Park against Jason Bere and the Chicago White Sox. (That was 12 days after the Indians clinched the AL Central, securing the Tribe's first playoff appearance in 41 years.) Roa pitched six innings in a losing effort, surrendering four earned runs on nine hits, including a two-run home run by Chris Snopek. The Indians lost 4-3 in Roa's only major-league appearance of the season.
The 24-year-old Roa, already a veteran of seven seasons of professional baseball, returned to Buffalo in 1996. Bob Nightengale of The Sporting News made note of the depth of the Indians' pitching at the Triple-A level entering 1996, describing Roa as one of several pitchers in Buffalo who were "legitimate major league starters."3 Roa had another strong season in Buffalo in 1996, going 11-8 with an improved 3.27 ERA. He received another brief September call-up with the Indians, pitching 1⅔ innings in relief and allowing two earned runs to Texas in his only major-league appearance of the season.
After the 1996 season, Roa was traded again, this time to the San Francisco Giants. He was the player to be named later in a blockbuster deal that sent Giants slugger Matt Williams to Cleveland in exchange for three future major league stalwarts, future All-Star second baseman Jeff Kent, journeyman reliever Julian Tavarez, and longtime utility infielder Jose Vizcaino. Roa joined Kent, Tavarez, and Vizcaino on the Giants as a hot young pitching prospect who figured to be a part of the parent club in San Francisco in 1997.4 The Matt Williams trade was extremely popular in Cleveland, where fans regarded it as providing the Indians with the final piece they needed to win the World Series after the postseason disappointments of 1995 and 1996. In San Francisco, the trade "elicited vulgar phone mail" from hundreds of angry fans and served as fodder for a winter's worth of vitriolic local newspaper columns and sports talk radio harangues.5 Giants management had the last laugh on the trade, though. The 1997 Giants won the NL West in part because of Jeff Kent's breakout 29 home-run, 121-RBI season, Julian Tavarez's steady bullpen work, and Jose Vizcaino's solid hitting and fielding.
Roa earned a spot on the Giants' 1997 Opening Day roster, beating out right-hander Dan Carlson for the final position in San Francisco's bullpen.6 Roa started the season strong, posting a 2.08 ERA in seven April appearances before having his ERA balloon to nearly 6.00 by the middle of May. The Giants considered demoting him to Triple-A Phoenix, but he was able stay in San Francisco by reducing his ERA to as low as 3.56 through a series of strong late May and June performances.7 Roa's ERA began to rise again in late June and July, exceeding 5.00 as the trade deadline approached. In an effort to bolster their pitching staff as a whole for the pennant race, the Giants acquired veteran starters Wilson Alvarez and Danny Darwin as well as reliever Roberto Hernandez from the Chicago White Sox in exchange for six minor-league pitchers. As a result of the acquisition of the three new pitchers, Roa was demoted to Phoenix for the remainder of the season.8 In his 28 major-league appearances in 1997, he compiled a 2-5 record with an ERA of 5.21.
Twenty-seven-year-old Joe Roa spent the 1998 season with Triple-A Fresno, the Giants' new Pacific Coast League affiliate. He posted a 12-9 record in 27 starts, but his ERA was an unimpressive 5.17. After the season, the Giants released Roa, but he quickly signed with the Kansas City Royals. Troubled by a nagging elbow injury, Roa failed to impress the Royals in spring training and they released him in late March. Roa spent 1999 out of Organized Baseball and underwent elbow ligament replacement surgery.9 He signed a minor-league deal with the Cleveland Indians in March 2000. Roa made 19 appearances, primarily as a starter, during the 2000 season with the Double-A Akron Aeros, still recovering from the previous year's elbow surgery. He was 6-5 with a 3.41 ERA. The Indians released Roa after the season, but he was soon signed by the Florida Marlins. Roa split the 2001 season between Double-A Portland (Maine) and Triple-A Calgary, posting a combined 6-8 record with a 3.71 ERA. Florida released Roa on March 19, 2002, and three days later, on the 22nd, he signed with the Pittsburgh Pirates. Six days after that, the Pirates traded Roa to the Phillies to complete a previous minor-league transaction.
At the age of 30, Roa had his finest season as a professional in 2002, both at the minor-league and major-league levels. Working with a reconstructed elbow, he changed his approach as a pitcher, relying on craftiness, an arsenal of offspeed pitches, and control, while leaving behind the power pitching of his 20s. Roa dominated the International League in 2002 with the Scranton/Wilkes-Barre Red Barons, going 14-0 with a 1.86 ERA. The Phillies called him up in July, and he spent the remainder of the season as a starter.10 For the Phillies he was 4-4 with a 4.04 ERA in 71⅓ innings of work.
Roa opened the 2003 season on the Phillies roster as the number-five man in the rotation. He struggled in his early starts and was sent to the bullpen in late April. In early June the Phillies released Roa. He then signed with the Milwaukee Brewers, who assigned him to Triple-A Indianapolis. After he made four shaky starts for Indianapolis, Roa was released on June 3. He signed the next day with the Colorado Rockies. Roa made four appearances for the Rockies in July before being placed on waivers. He signed with San Diego in late July, and remained with the Padres for the rest of the season. Roa made 18 appearances for the Padres, posting a 1-1 record with a 6.75 ERA. His major-league log for 2003 was 1-3 in 28 appearances with a 6.14 ERA. After the season the Padres released the 32 year-old pitcher.
"Baseball's charm, the strange allure of this peculiar summer game, extends well beyond a soaring home run by Barry Bonds or a Red Sox-Yankees series in Boston. It can also be found on the back of journeyman Joe Roa's baseball card," Dan Campbell wrote of Roa in a profile of his frequent moves published in June 2004 on ESPN.com.11 By the time the profile appeared, Roa had signed a one-year, $320,000 contract with the Minnesota Twins. The "Roa Constrictor," as sports talk radio hosts in the Twin Cities called him, was a relief pitcher for the Minnesota Twins.12 Roa made a career-high 48 appearances for the Twins in 2004, serving primarily as a middle reliever. He pitched well early in the season, managing a 2.17 ERA as late as June 3. His ERA increased significantly over the second half of the season, leaving him with a 4.50 ERA for the season with a 2-3 record.
The 2004 season was Roa's last in the major leagues. After the season the Twins released the soon-to-be 33-year-old pitcher. The Pittsburgh Pirates signed Roa off waivers in November and assigned him to Indianapolis. Roa pitched in six games for Indianapolis in 2005 before retiring in May. As of 2015 he resided with his wife and family in Chesterfield, Michigan, a Detroit suburb.
This biography was published in "1995 Cleveland Indians: The Sleeping Giant Awakes" (SABR, 2019), edited by Joseph Wancho.
Notes
1 Mike Eisenbath, "Minor League Report," The Sporting News, August 19, 1991: 37.
2 "The New York Mets," The Sporting News, November 28, 1994: 36; "Cleveland Indians," The Sporting News, December 5, 1994: 49-50.
3 Bob Nightengale, "There Is Clearly No Die in This Dynasty," The Sporting News, April 8, 1996: 24.
4 "San Francisco Giants," The Sporting News, February 17, 1997: 22.
5 Joan Ryan, "What a Turnaround," The Sporting News, June 23, 1997: 8.
6 "San Francisco Giants," The Sporting News, April 28, 1997: 28.
7 "The Fabulous Baker Boys," The Sporting News, June 9, 1997: 35; "San Francisco Giants," The Sporting News, June 9, 1997: 43.
8 "San Francisco Giants," The Sporting News, August 11, 1997: 26.
9 "Philadelphia Phillies," The Sporting News, August 26, 2002: 30.
10 "Philadelphia Phillies," The Sporting News, July 15, 2002: 25; "Philadelphia Phillies," The Sporting News, August 26, 2002: 30.
11 Dan Campbell, "Long Baseball Journey Brings Roa to Twins' Bullpen," ESPN.com, June 9, 2004. Accessed on November 11, 2014: sports.espn.go.com/espn/wire?section=mlb&id=1818796.
12 Ryan Hoffman, "Forgettable Twins #80: Joe Roa," 81 Forgettable Minnesota Twins, April 7, 2009. Accessed on November 11, 2014: forgettabletwins.blogspot.com/2009/04/80-joe-roa.html.
Born
October 11, 1971 at Southfield, MI (USA)
If you can help us improve this player's biography, contact us.
https://sabr.org/sites/default/files/RoaJoe.jpg
600
800
admin
/wp-content/uploads/2020/02/sabr_logo.png
admin
2012-01-04 20:42:54
2012-01-04 20:42:54
Joe Roa