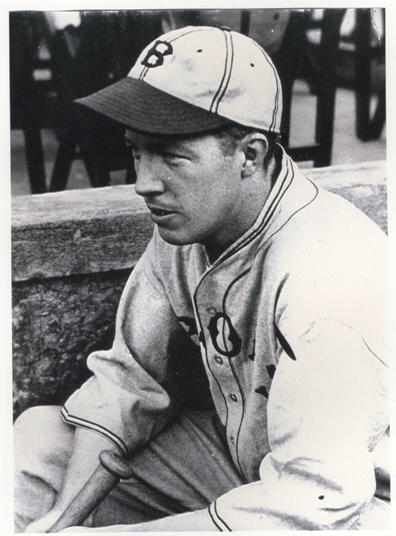 ---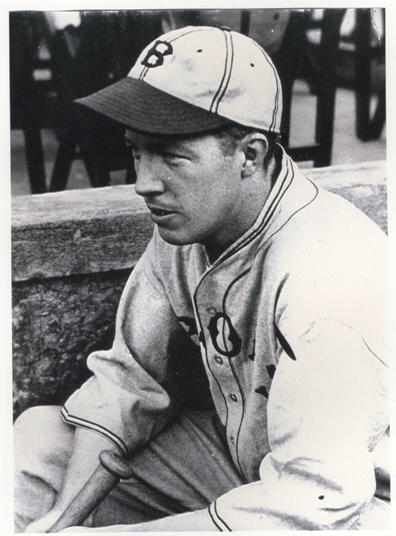 Taking on the writing of a biography of a man named John Smith seemed to be a daunting undertaking. It is perhaps still the prototypical generic male name in American society, though as the 2010 baseball season got underway the Boston Red Sox had two players named Ramon Ramirez on the 40-man roster and no one named Smith at all. A look at the listings of all the men who have played major-league baseball since 1900 reveals something surprising: There has been only one named John Smith. There were a lot of minor leaguers by the name, and a handful of big-league players whose first name was John and last name was Smith, but who were known by other names: Chick Smith or Dwight Smith. And there was the fanciful Phenomenal Smith of the late 19th century (though Phenomenal's birth name was actually John Francis Gammon.) But since 1900 there's only been one player in all of major-league baseball named John Smith, and never anyone named John Doe. Being uniquely named among more than 17,000 big leaguers doesn't really make John Smith much easier to research.
John Smith played all of four games in the majors – and he got those four games within the span of less than 36 hours. He played first base for the Boston Red Sox in 1931. No one knew how big the number 9 would loom in Red Sox history (no player other than Ted Williams has worn it since 1939), but that's the number Smith wore. It was the first year the Red Sox wore uniform numbers. He wore number 9 for his major-league debut on September 17. For the most part, he was known as Jack Smith.
John Marshall Smith was a Washington, D.C., native, perhaps named after the man often considered the greatest chief justice of the United States, and he does appear to have had a connection to the profession of law later in his life. His father worked in Washington for the US government, though the ballplayer's daughter-in-law, Thelma Smith, is not sure in what capacity. His father's name was also John Smith and his mother's Ruth Chipman Smith. Our John was born on September 27, 1906. He had one sister. It was just before his 25th birthday that he found himself in a major-league uniform, wearing number 9 for the Red Sox.
On September 12, 1931, the man the Washington Star called a "Handy Andy" and the Post dubbed a "general all-around man" was sold to Boston by the Toledo Mud Hens in a straight cash deal. The day after the sale, however, he played in both games of a Toledo doubleheader and was 5-for-7 as the Mud Hens split the pair against Indianapolis. [Toledo Blade, September 14, 1931] He played in his first major-league game on September 17, and his last game was on September 18, 1931 – but he managed to appear in four games on just the two dates. The Chicago White Sox had just left Boston after a five-game visit to Fenway Park. This was the rare year in a long stretch that there was a team worse than the Red Sox, who had finished in last place every year but one since 1922. In 1931, the White Sox managed to be even worse than Boston, and they had departed the Hub after taking the first game of the September 13 doubleheader and seeing the second game end in a 2-2 tie (in 14 innings), but then dropping three in a row by scores of 12-8, 3-2 (in 10 innings), and 2-1. Not blowouts, but still losses. When the Cleveland Indians pulled into town, scheduled to play back-to-back doubleheaders on the 17th and 18th, and a single game on the 19th, the Red Sox had taken over seventh place in the eight-team American League. They held a half-game edge over the last-place White Sox, 44 games out of first place with Chicago 44½ games behind the first-place Philadelphia Athletics.
Manager Shano Collins gave Wilcy Moore the starting assignment for the first game. Moore was 10-12 at the time. Opposing him was another right-hander, Cleveland's Sarge Connally. Both were native Texans. The Red Sox jumped on Connally early; he lasted only one inning, giving up seven runs. Jack Rothrock's leadoff home run set the stage, but the runs kept coming and the game was essentially over before some patrons had taken their seats. It wasn't all Connally's fault. Only two of the runs were earned. But he still surrendered four hits and walked two before securing the third out. The final score was 9-2.
Smith played first base, batting sixth. He walked once and scored one of the runs, but he was 0-for-3. Moore kept most of the balls in the infield, though he did give up 10 singles. Smith made 16 putouts at first base, the only 16 chances he was presented.
The second game saw Red Sox right-fielder Earl Webb set a major-league record that still stands more than three-quarters of a century later: He hit his 65th double of the season to break George Burns' record of 64, set in 1926, and finished the season with 67. Smith, batting sixth again (Webb was hitting fourth), was 0-for-4 but he drove in a run. It was the only run the Red Sox scored. Webb had singled in the seventh, and took third when Tom Oliver singled to right field. Smith hit a fly ball to deep center and Webb tagged up and came home safely. Since Red Sox starting pitcher Milt Gaston gave up two runs, the game went in the books as a win for Cleveland starter Pete Jablonowski (a couple of years later he changed his name to Pete Appleton, and that's how he appears in most record books.) Gaston's loss made his won-loss record 2-12. Gaston had one more loss in him in 1931, but he wasn't the 20-game loser he'd been in 1930. In December, Milt was traded to the White Sox and over the next three seasons was 21-48 for Chicago. Smith recorded nine more putouts, but still no errors and still no assists.
September 18 was a Friday, and the Indians and Red Sox had another doubleheader on tap, thanks to rainouts earlier in the year. The Red Sox planned to start Jack Russell and Hod Lisenbee against Willis Hudlin and left-hander Clint Brown. Smith was back at first base, batting sixth again. He was 1-for-4 and 1-for-4 in the two games, and he stole a base, too. His single in the second inning of the second game helped set up a couple of runs. Oliver had singled first, then Smith did the same. Indians outfielder Joe Vosmik committed an error and Hal Rhyne singled in two runs.
In his four games, Smith handled 46 chances, all putouts, without an error. His batting average was .133. He long enjoyed good memories of the Red Sox and his short stay in the major leagues. [Interview with Thelma Smith, January 10, 2010]
John Smith hadn't come from nowhere. He started with a Southwest Washington team, the Linworth A.C., manager by Mrs. Lenny Rock. From there he went to Eastern High School, and lettered in football, basketball, and baseball, "winning places on several of the Post's all-high-school teams. [Washington Post, September 13, 1931] In addition, the Post wrote, he played for a number of sandlot teams and was noted for his ability at any position he played. He stood out most for his play with the Alexandria Dreadnaughts (and was a star with the District champion basketball team, the Anacostia Eagles. [Ibid.] 
Smith had put in six full seasons of minor-league ball before his back-to-back games for Boston. And he played for five seasons after his major-league service time. Smith told SABR founding member Tom Hufford that, even though he'd been born in Washington, his family had moved to Frederick, Maryland, and that Joe Vosmik and some other players had rented a room from his parents when Vosmik played for Frederick in 1929. Smith's first team professional baseball team was in Frederick, the Frederick Hustlers of the Blue Ridge League, for whom he played in 1926 at the age of 19. He appeared in 94 games, 89 of them at first base (the position he played throughout his career), but he also pitched in five games (and was 1-0 in 20 2/3 innings of work, despite walking 15 and giving up 29 hits.) As a batter, his 126 hits led the league. His .344 average was ninth in the Class D league. He hit 10 home runs. Frederick bowed in the playoffs to Hagerstown, three games to one. It was a nice start, but making the playoffs was an experience he wouldn't have again.
In 1927, Smith played for the Norfolk Tars (Class B, Virginia League) under manager Dave Robertson, hitting .327. Mr. Smith went to Jersey City in 1928, playing at Double-A in the International League. Under manager Frank Gilhooley, the Skeeters didn't have what it took and finished in last place in the eight-team league with a 66-102 record. For the next three seasons, Smith served in the American Association (also Double-A), playing for the Toledo Mud Hens and manager Casey Stengel all three years. The 1928 Mud Hens had finished sixth, but they were 67-100 in Smith's first year, finishing last. Smith hit .260, getting a little more work than fellow first basemen Johnny Neun and Jim Wingard, but pinch-hitting a lot, too. On September 27 he married Helen Abell Geisbert. The couple had one son, David C. Smith.
There was one other baseball player in the family. Minor leaguer Chet Horan was Smith's sister's husband, his brother-in-law. Horan also played for the Frederick Hustlers in 1926, one of seven seasons in the minors, three of which were with Frederick. Smith's son, David, played some American Legion baseball growing up, and coached bicycling for many years. He worked as an electrician. David and Thelma's children played some baseball but just as one of the diversions of youth. Thelma had a family tie to the Griffith family, her brother's children marrying into the Griffiths through Sherry Robertson, the adopted nephew of Clark Griffith. As of early 2010, Thelma still kept in touch with Betty Robertson.
In 1930 Toledo was a New York Giants farm team for a year and shot up to third place in the standings. Smith dipped a bit to .255 and dropped off in slugging percentage, from .395 the season before down to .336. The 1931 team was no longer affiliated with the Giants, and Stengel and Smith saw it drop to last place again, another 100-loss year. Wingard was the team's main man at first, but Smith still appeared in 100 and 94 games respectively. He hit a lot better in 1931, adding more than 100 points to finish at .359, and he doubled his production of two-base hits, producing a slugging percentage of .503. And this was the year he'd enjoyed his brief visit to the major leagues.
By this time Smith was perhaps beginning to get accustomed to being on last-place teams, so it was a treat when he was optioned to the Buffalo Bisons (International League) in 1932 for the first of five seasons. Manager Ray Schalk and the Bisons finished third the first year, but with a nice 91-75 record, and then took it all the way in 1933, finishing second in the IL's North division but winning the playoffs. They lost more than they won in 1934, 76-77, though Jack Smith enjoyed one big moment – a two-out, ninth-inning game-winning homer on June 6. They rebounded from their fifth-place finish in '34 to place third in 1935, though they were eliminated in the first round of the playoffs. Still under Schalk, Smith was part of the 1936 first-place Buffalo team that went on to win both rounds of the playoffs, but he wasn't part of it for long. He appeared in only eight games before a leg injury ended not only his season but his career. He'd been hit in the leg and apparently some serious enough clotting developed that he had to stop playing competitive baseball at a higher level. (He did play amateur hardball in Frederick County, Maryland, for a number of years.)
Right after baseball, Smith became a legal adviser with the Internal Revenue Service. He had neither a law degree nor a college degree, but "he was very, very smart," Thelma Smith asserted.
John Smith died at Holy Cross Hospital on May 9, 1982, in Silver Spring, Maryland, of pneumonia and respiratory insufficiency. A tracheotomy helped keep him alive for a couple more weeks, but he'd suffered cerebral anoxia for some years, and a general degeneration including extensive varicose ulcerations.
Sources
Interview with Thelma Smith on January 14, 2010. John Smith's player questionnaire at the Baseball Hall of Fame had been completed by his son, David, whose return address was still good many years later and David's wife, Thelma, was kind enough to supply information. In addition to the sources cited above, the author consulted the online SABR Encyclopedia, Retrosheet.org, and Baseball-Reference.com. Thanks to Bill Hickman and Tom Hufford.
 Photo Credit
Thelma Smith
Born
September 27, 1906 at Washington, DC (USA)
Died
May 9, 1982 at Silver Spring, MD (USA)
If you can help us improve this player's biography, contact us.
http://bioproj.sabr.org/bp_ftp/images4/SmithJohn.jpg
600
800
admin
/wp-content/uploads/2020/02/sabr_logo.png
admin
2012-01-04 20:34:20
2021-10-08 00:06:34
John Smith