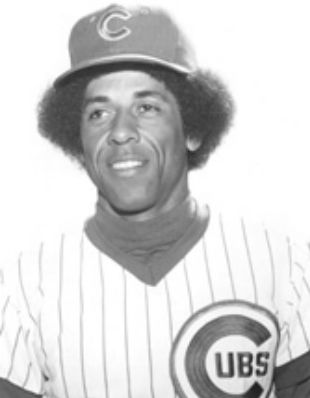 ---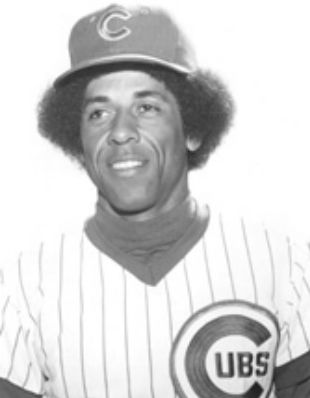 José Cardenal, one of the last Cuban baseball players to leave that island before the Castro regime clamped down, played for 18 seasons in the US major leagues for nine teams. But that information only scratches the surface of a talented, yet complicated man who was once compared to Willie Mays as a young player. Despite his relatively slight physical stature, weighing 150 pounds and 5-feet-10-inches tall, Cardenal could hit for power, if needed, and had blazing speed both in the field and on the basepaths, to complement a rifle arm. On the other hand, he was frequently involved in argumentative behavior both on and off the field, leading to eight ejections from games, as a player and as a coach. The question remains whether Cardenal was misunderstood by management and the media because of his Cuban heritage. Despite Cardenal's many outbursts and his bizarre injury history, he compiled a .275 career batting average and appeared in a World Series with the Kansas City Royals.
José Rosario Domec Cardenal was born in Matanzas, Cuba, on October 7, 1943, at a time when Cuba was "free and fun," attending José Marti High School in Matanzas.1 He is the second cousin of former Athletics standout Bert Campaneris, and they grew up a few blocks apart in Matanzas; they would often play baseball together. Cardenal's father was a carpenter, his mother a homemaker, and he had two brothers and two sisters. Cardenal left Cuba on March 23, 1960, to come to the United States, when he was not yet 17, receiving $200 to sign with the San Francisco Giants. According to Cardenal, his signing bonus allowed him to purchase a suit, a pair of shoes, and a new baseball glove; his first pair of baseball shoes was issued to him by the Giants.2
Cardenal had a difficult time adjusting to the United States, battling the language barrier and becoming lonely and depressed because he could not communicate with his family back in Cuba. His letters were frequently delayed, if not already opened before his family received them.3
Cardenal made his US baseball debut on April 26, 1961, with the El Paso (Texas) Sun Kings of the Class-D Sophomore League, affiliated with the San Francisco Giants. He played left field and hit a home run. Cardenal hit .355 in 527 at-bats with 35 home runs, 108 RBIs, and 64 stolen bases, and showed versatility in the field in El Paso's final game of the season by playing all nine positions, a feat his cousin Campaneris accomplished in 1965 for the Kansas City Athletics. Cardenal 35 home runs set a league record for homers in a season,4 helping him to gain MVP honors in the league, and earning him the Spanish nickname Jonronero (home-run hitter) from El Paso fans.5 At season's end manager George Genovese said of Cardenal's season: "The best prospect in the league. … He can hit, has power, has fine speed, a good throwing arm, and can play almost every position in baseball and do a good job of it."6
After El Paso's season ended, Cardenal earned a call-up to the Class-B Eugene Emeralds for the remainder of their season; he then played in the Arizona Winter Instructional League.
In the offseason the Giants added Cardenal to their 40-man roster, to keep him from being drafted by another team. He played winter ball in Venezuela, and it was reported that he and El Paso teammate Gerry Pedroso expressed a desire to return to Cuba to visit friends and relatives.7 The Giants were not happy with the possibility that he might not return, and the trip never occurred.
Cardenal went to spring training with the Giants in 1962 and then was assigned to Triple-A Tacoma (Pacific Coast League). The boost from Class D to Triple-A proved to be daunting for Cardenal; he batted only .222 in 121 games. Despite his difficulties, he was a popular player there, although he did incur $50 fines from manager Red Davis for "failure to hustle" on the basepaths and for being picked off at second base. Cardenal again played in the Arizona Winter League, seeing limited action because of a sore arm.
Cardenal went to spring training with the Giants in 1963, and, after playing in five regular-season games, was optioned to the El Paso Sun Kings of the Double-A Texas League, where he played in 125 games and batted .312 with 36 home runs and 95 RBIs. In his first game with the Sun Kings he walloped three two-run homers. But issues of behavior on the field continued to plague him. In June the 19-year-old Cardenal was suspended and put on a year's probation by the Texas League for rushing the dugout of the heckling Austin Senators and making threatening gestures with a letter opener.8 After being reinstated, he was suspended again and fined $50 for an incident involving teammate Lazaro Gomez. Still, he was able to play 125 games for El Paso and was called up to the Giants on September 15 for the remainder of the season, appearing in four games. He played winter ball again, in Puerto Rico for the Caguas Criollos.
Batting .289 for Triple-A Tacoma in 1964, Cardenal was called up on September 4 to replace the injured Jesus Alou on the Giants, and had no hits in 15 at-bats. But even a trip to the majors was not without controversy, as Cardenal was given a "disciplinary fine" of an undisclosed amount for reporting late to the Giants, possibly because of missing a flight connection.9 The Caguas Criollos again signed him for the Puerto Rico Winter League and, on November 21 the Giants traded him to the California Angels for Jack Hiatt. The Seattle Times probably expressed the general feeling about Cardenal in February: "José Domec Cardenal is one of the most gifted youngsters in baseball, but he never has unwrapped all of his gifts, never has applied himself fully to the job at hand."10
Despite a report that Cardenal would compete for the third-base job, his original position coming up with the Giants, he eventually returned to center field. It didn't take him long to express his feelings about leaving the Giants: "Nobody was working together with the Giants. … I was never happy with the Giants."11 After recovering from surgery in January, Cardenal got off to a great start with the Angels and seemed to have a supporter in manager Bill Rigney, who said, "He can be a really good one. He has a lot of things going for him."12
Cardenal began to show his baserunning prowess with the Angels, stealing 37 bases in 1965, three of them steals of home, and was given the green light to run by Rigney.13 Cardenal, however, began to wear down in June and began to slump, and ended the season batting .250 with 11 homes runs and 57 RBIs. On September 8 he played in the game in which cousin Bert Campaneris played all nine positions for Kansas City. As a pitcher, Campaneris retired Cardenal on a pop fly, after retiring him on a fly ball as a left fielder.
Cardenal made the Topps All-Rookie Team for 1965 and went to Venezuela to play in their Winter Baseball League for the LaGuaira Sharks, but was released for "not giving his best" and "hurting the morale of the other players."14 The Sharks acted after learning that Cardenal had an offer to play in the Puerto Rican League with Arecibo; they sought to have him banned from playing baseball anywhere in the Caribbean. Cardenal claimed that his performance was hampered by a leg injury.15
In March 1966 Cardenal and pitcher Rudy May claimed that they and their families were victims of racial discrimination. The two players, both black, complained that when they tried to find housing near the Angels' new ballpark, they were strongly discouraged by three landlords.16 (No official action resulted. The Angels assigned outfielder Jimmy Piersall to mentor Cardenal during the season in case Cardenal's spirits flagged. In April Piersall said of Cardenal, "José can be the best center fielder in our league and a tremendous gate attraction. His whole attitude has improved. He is doing everything in his power to make the other guys on the team like him."17 Cardenal got off to a good start, partly because he began to try to hit up the middle, rather than pull everything, despite having a pulled groin and bruised throwing arm. The Angels, in turn, felt that Cardenal had made great progress, both on the field and off. Playing in 154 games, he batted .276, hit 16 homers, and stole 24 bases. After the season Cardenal played for a team of minor and major leaguers who toured Brazil, Nicaragua, and Venezuela, managed by Angels coach Billy Herman.
In 1967 Cardenal faced a new challenge – competition for his job from Jay Johnstone. Cardenal backed up Johnstone and outfielder Jimmy Hall until he injured his right knee in a home-plate collision with Detroit Tigers catcher Bill Freehan on August 28, ending his season. Trade rumors sprang up involving Cardenal, with one report saying that the Cleveland Indians were interested in acquiring him, even as his batting average plummeted to its final .236. Pronounced fit to play again after the injury, Cardenal again played in the Puerto Rican Winter League, for San Juan. In December he defended himself against an article in The Sporting News by Ross Newhan of the Los Angeles Times that said he was moody and a pouter, among other things. "I cannot understand how these things could possibly be said of me," Cardenal responded. "I would guess that every person has varying moods, but I do not believe mine is exceptional. … I love to play baseball and this is all I ask – to be able to play, and carry my … own weight."18
Shortly after the article appeared, Cardenal was traded to the Indians for outfielder Chuck Hinton. Angels general manager Fred Haney put the reason for the trade succinctly: "Bill Rigney didn't like Cardenal."19 The change of scenery and playing for former Giants manager Al Dark seemed to agree with Cardenal. On May 23, 1968, he had four hits in an Indians victory – a game in which Dark had allowed him to make up the lineup card; for the season, he batted .257 in 157 games, with 40 stolen bases, and became the fourth outfielder to pull off two unassisted double plays in a season.
By 1969 (.257, 36 stolen bases), Cardenal had worn out his welcome in Cleveland with his moodiness during the Indians' disappointing season. After the season he was traded to the St. Louis Cardinals for outfielder Vada Pinson. Cardenal embraced the trade, and in 1970 improved his batting average to .293 in 148 games. But he was also criticized for lackadaisical play, an accusation he vehemently protested in a press conference held in St. Louis with his wife, Pat, by his side. He objected to anonymous comments made by teammates in the St. Louis Post-Dispatch about his style of play. Manager Red Schoendienst came to Cardenal's defense, calling him one of the best players on the Cardinals, but hinted that he could be a better team player.20 Cardenal credited Cardinals teammate Dick Allen with helping him to stop fighting himself as a player, quit trying to hit everything out of the ballpark, and learning to be more of a bat-control hitter.21
In 1971 spring training Cardenal hit .366 and seemed, for the short term, to silence those who thought he should be traded. But the critics returned as Cardenal's batting average stayed around .200 for the first six weeks of the season, despite his use of Japanese bats with a hollowed-out end that shifted the center of gravity, supposedly providing better bat control for him.22 (For using them, he was fined $70, but after the season the major leagues approved them, saying that they gave no unfair advantage to the hitter.23)
Batting.243 on July 29, Cardenal was traded to the Milwaukee Brewers in a five-player deal. Marvin Milkes, a Milwaukee scout, called Cardenal the player to lead Milwaukee "out of the wilderness."24 After initially showing hesitancy about the trade, he joined the Brewers in a few days, and there was great optimism about what he might bring to the Brewers. Cardenal batted.258 for the Brewers in 53 games, then went to Venezuela to play for the LaGuaira Sharks. On December 3, the Brewers traded him to the Chicago Cubs for three players, Brock Davis, Jim Colborn, and Earl Stephenson. Cubs manager Leo Durocher valued Cardenal for his speed. Cardenal started off strong and became a fan favorite at Wrigley Field. Even the tempestuous Durocher liked him.
Everything seemed to be going in the right direction for Cardenal with the Cubs. But a problem surfaced when Cubs pitcher Ferguson Jenkins complained about how Cardenal missed balls in right field and lost balls in the lights.25 Also, in a game against the Montreal Expos on September 20, Cardenal and Expos manager Gene Mauch exchanged words after Cardenal had been knocked down by pitcher Mike Torrez. After the game Mauch and about 20 Expos players attempted to confront Cardenal in the Cubs' clubhouse. Cubs manager Whitey Lockman (who had replaced Durocher after 91 games) was able to calm the situation without further incident. The situation had a humorous sidelight. The Cubs won the game, and it was Milt Pappas's 200th victory. When Cubs broadcaster Jack Brickhouse saw Mauch and the players approaching the Cubs dugout, he blurted out on the air: "Look at that! That's the most sportsmanlike thing I've ever seen. Gene Mauch is leading his entire team over to congratulate Milt Pappas on his 200th victory."26
Cardenal lasted six seasons with the Cubs. After batting.291 in 1972 with 17 homers, 70 RBIs, and 25 stolen bases, he returned to the Venezuelan Winter League, but battled illness. "One doctor tells me it might be hepatitis. A second doctor tells me it might be kidney trouble. And a third, he tells me I may have amoebic problems," he said.27
Cardenal played with injuries in 1973, among them an infected toe, and a head injury suffered when he was hit by a throw trying to leg out an infield hit. Still, he had a strong season. In July Cubs bullpen coach Hank Aguirre was effusive in his praise, saying, "I played with (Al) Kaline 10 years, and I'll tell you Cardenal is the complete player and in some areas is better than Kaline."28 Aside from baseball, Cardenal became a US citizen during the season.
The 1974 season shaped up as one of change. The Cubs had cleaned house, and veterans Ron Santo, Ferguson Jenkins, Randy Hundley, and Glenn Beckert were no longer with the team. Cardenal had another solid year, batting .293, and heading into 1975, he was considered to be one of the team's strengths, a team player and no longer a journeyman.29 In the offseason Cardenal signed a two-year contract with the Cubs for a reported $250,000, and he batted a career-high .317 with 34 stolen bases.
Cardenal was batting .299 in 1976 when his season ended on September 11 after he sprained a ligament in a game against the Phillies. He hoped to join Bill Veeck, the president of the Chicago White Sox, who planned to go to Cuba to scout baseball prospects.30 Cardenal hoped to be able to travel with Veeck to see his family, whom he had not seen since he had left Cuba in 1960. He filled out the needed paperwork, but did not receive the approval of the Cuban government to make the trip.31
Fully recovered for 1977, Cardenal hoped to duplicate or better his 1976 season. But manager Herman Franks shuffled his lineup after a short losing streak and benched Cardenal. Trade rumors grew louder. Returning to the lineup after 19 games, Cardenal soon went on the disabled list with fluid in his left knee and a bone chip in his wrist. Cardenal seemed resigned to being traded, but when a proposed trade for Phillies' left-hander Tom Underwood was canceled, he responded testily: "That's a bad way to treat a man who has done as much for the Cubs as I have."32
Cardenal seemed to accept his new role as a platoon player when he returned from the DL. On August 10, the Chicago columnist Mike Royko called him "the new Mr. Cub," even after he had earned the wrath of manager Franks for missing signs.33 However, the Cubs believed that Cardenal's unhappiness may have been a negative influence on his teammates. He was traded on October 25 to the Phillies for journeyman pitcher Manny Seoane. As a 10-year player with five years on the Cubs, he had to give his approval for the trade, but his displeasure with the Cubs was apparent: "I was the target. They were beating my brains in. People treat dogs better than I was treated last year."34
Seeking a new start in Philadelphia, Cardenal got some good off-field news when he learned that his parents, Felipe and Consuelo, would finally be able to visit the United States on a six-month visa.35 The Phillies used Cardenal in a reserve role at first base for 50 games, in addition to the outfield. The Phillies finished atop the National League East but lost to the Dodgers in the NLCS. In 1979 Cardenal returned in a similar reserve role but on August 2, after batting .208 in only 29 games, he was sold to the New York Mets. He played only 11 games with the Mets for the remainder of the season after injuring a knee and breaking his left wrist. Playing in the Venezuelan Winter League with LaGuaira, he fractured his left jawbone in two places on December 19; his injury was responsible for his loss of about 20 pounds due to the wiring of his jaw.
In 1980 Cardenal criticized the Mets management over his lack of playing time (26 games, .167 BA). He was released on August 13. On the 21st the Kansas City Royals signed him, hoping he could provide a veteran presence and versatility in the field to a club heading toward the playoffs. He batted .340 in 61 at-bats, but his power and speed had diminished. The Royals finished first in the American League West, defeated the New York Yankees in the ALCS, and faced the Phillies in the World Series. The teams were tied at two games apiece when in Game Five in Kansas City, manager Jim Frey allowed Cardenal to bat against left-hander Tug McGraw in the ninth inning with the bases loaded, two outs, and the Royals behind by a run. McGraw proceeded to strike out Cardenal to end the game, and the Series ended in the next game. Frey was strongly second-guessed for his decision to let Cardenal bat; John Wathan was available, in most people's eyes a better choice. Shortly after the World Series, the Royals dropped Cardenal. He officially retired in 1981.
Cardenal remained around the baseball world in a number of roles over the next few years. In 1982 he returned to his hometown, Matanzas, Cuba, for the first time in 22 years to conduct baseball clinics. He also appeared at fantasy camps involving other retired Cubs, such as Ernie Banks, Billy Williams, and Ferguson Jenkins. He participated in the All-Time Old Timers series that was popular in the 1980s, ran a baseball camp for little leaguers, and was involved with charity events for MS and other causes. The Reagan administration in 1985 sent Cardenal and fellow Cuban Minnie Miñoso on a goodwill tour of Central America. Later that year he was hired by the Chicago White Sox to be a roving minor-league instructor; one player he worked with in particular was Ozzie Guillen, helping teach him to switch-hit. In December 1986 the White Sox scrapped their roving minor-league instructor plan, and Cardenal and others were fired.
Another door opened for Cardenal when the Cincinnati Reds hired him as a roving minor-league instructor in 1988. In spring training in 1990 he was struck in the head by a batted ball and suffered a fractured skull for which surgery was required to break up a blood clot. He had a successful recovery and moved up to the Reds in 1993 as a coach, but resigned after the season.
Cardenal went to the St. Louis Cardinals for the 1994 season as a first-base coach to help with baserunning and outfield play, and to aid in communicating with Latin players on the club. After two years in St. Louis, he left the Cardinals and was the first-base and outfield coach for the New York Yankees from 1996 through 1999, with a role in the successful Yankees teams of that period. Part of Cardenal's responsibilities was to mentor and serve as an interpreter for pitcher Orlando Hernandez, who had come to the United States from Cuba and signed with the Yankees in 1998.36 Hernandez "fired" Cardenal as his interpreter twice in 1999, but quickly "rehired" him when no one else on the Yankees felt up to the task.37 The Yankees, though, were not willing to meet Cardenal's request for a $30,000 pay raise for the 2000 season, so he left the Yankees to become the first-base, outfielders, and baserunning coach for the Tampa Bay Devil Rays; his tenure with Tampa Bay ended in April 2001 when Devils manager Larry Rothschild and his coaches were fired.38 Cardenal was not unemployed for long, and he signed with the Reds as a special consultant to the general manager and farm director in August 2001; later he was named first-base coach for 2002. When asked whether he had any aspirations of managing in the major leagues, Cardenal responded: "I don't want to go through all that hassle and aggravation that managers go through today. With the players making so much money, it's hard. I like to go to bed at night."39
Cardenal remained with the Reds through the 2003 season, then became an adviser with the Washington Nationals. In October 2009 he was let go by the Nationals. He said that he had no hard feelings and that his plan was to work toward bringing Cuban ballplayers to the United States. "My plan is to go to my country and try to see if I could start something if possible," Cardenal said. "That's going to be my next dream, to bring players from Cuba to the United States [legally]."40
No discussion of Cardenal's career would be complete without mention of three issues: his use of bats, his interesting antics, and the matter of his Cuban heritage as it may have affected his relationships in baseball. Concerning the bats, Cardenal in 1970 started using bats made in Japan, given to him by former Cub George Altman, a veteran of Japanese baseball. They were made of a harder wood than most American bats, had a hollowed-out concave end and were known as "teacup" bats.41 This Louisville Slugger-style bat, made by Hillerich & Bradsby, is branded with C271, the C standing for Cardenal and the 271 meaning it was the 271st bat named for a specific player whose last name begins with the letter C.42 With a handle not too skinny, and a barrel not too fat, it became the bat of choice for players for many years, including Ken Griffey Jr. and Alex Rodriguez.
As for the antics, Cardenal had a few managers scratching their heads regarding reasons why he would not be able to play in a game. In one incident, in 1972 while with the Cubs, Cardenal reportedly told his manager that he would not be able to play that day because crickets in his room kept him awake all night. On Opening Day in 1974, Cardenal told his manager, Whitey Lockman, that he would not be able to play because his eyelid was stuck open.43 When Cardenal was sold to the Mets in August 1979, between games of a doubleheader, he said that he was so in shock from the transaction that he could not play in the second game, although he just needed to cross the field to get to the other clubhouse. Cubs Hall of Famer Billy Williams provided another anecdote regarding Cardenal's behavior. He said that often before games at Wrigley Field, Cardenal would hide balls in the outfield ivy and then during games would pull one out and throw it back in play.44
It is clear that society in general and baseball in particular have changed their treatment of Latin players over the last 50 or so years. For many years players of Hispanic heritage were described by many adjectives, among them fiery, brooding, temperamental, sulking, nonchalant, and uncooperative. When quoted in the press, their words were spelled in broken English; for example, when Cardenal spoke of facing Whitey Ford for the first time, it was put into print as follows: "I was a leetle nervous the first time I face Ford. … I not nervous now. I like eet here. I got chance play."45
In Cardenal's case, it must be considered that he came to the United States at the age of 16, with little fluency in English, and his family still in Cuba; it does not seem to be a stretch to say that he must have felt some frustration from those experiences and suffered some discrimination because of his heritage. Whether or not Cardenal should be "excused" for some of his behavior on and off the field because of such factors is a question left to others. But it is clear that Cardenal overcame many obstacles to become the accomplished player he was and, for that, he should be given credit.
In March 2016 Cardenal was among the former players selected by Commissioner Rob Manfred to represent Major League Baseball at events in conjunction with the exhibition game played in Havana between the Tampa Bay Rays and the Cuban national team on March 22.
Last revised: May 1, 2016
This biography originally appeared in "Cuban Baseball Legends: Baseball's Alternative Universe" (SABR, 2016), edited by Peter C. Bjarkman and Bill Nowlin.
Notes
Full Name
Jose Rosario Domec Cardenal
Born
October 7, 1943 at Matanzas, Matanzas (Cuba)
If you can help us improve this player's biography, contact us.
http://sabr.org/sites/default/files/JoseCardenal.JPG
600
800
admin
/wp-content/uploads/2020/02/sabr_logo.png
admin
2012-01-04 20:33:24
2023-04-04 12:11:02
Jose Cardenal