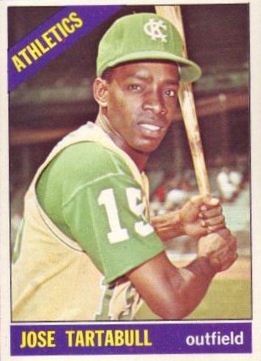 ---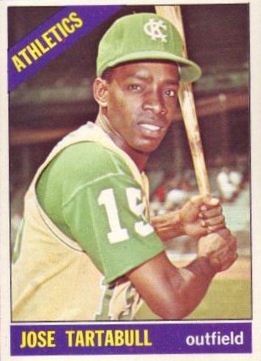 It was Boston's eighth trade since the end of the 1965 season. In 1964 Billy Herman, about to become the Red Sox manager, had vowed, "If I am ever made manager of this team and we have a losing club, I promise you one thing: We'll lose with new faces."1
Herman lived up to his promise as the Red Sox occupied last place in the American League on June 15, 1966, despite earlier trades that had juggled the roster, shipped out players – Dick Radatz to Cleveland, Bill Monbouquette to Detroit, and Lee Thomas to Atlanta – and brought in Lee Stange, George Smith, and Eddie Kasko along with seven others in an attempt to improve pitching, increase hitting, and add speed. So radically had the Red Sox changed their roster that when owner Tom Yawkey attended his first game of the season, on June 15, there were 16 players he had never seen before. That eighth trade sent pitchers Ken Sanders and Guido Grilli and outfielder Jim Gosger to the Kansas City Athletics for pitchers Rollie Sheldon and John Wyatt. Then outfielder José Tartabull was added to make it a six-man swap, sweetening the deal and bringing to Boston a player known for speed, pinch-hitting, and stealing bases, deficiencies suffered by Boston.
Tartabull was one of the fastest baserunners in the league, but during the three seasons he spent in Boston, he played in the shadows of Carl Yastrzemski, Tony Conigliaro, and Reggie Smith. He would be best remembered in New England for a throw to home plate in a crucial game during the late-season pennant race of 1967.
José Milages Tartabull Guzman was born on November 27, 1938, at Cienfuegos, Las Villas, Cuba. He excelled at track and baseball during his school years, and attended La Universidad de San Lorenzo. "I tried all the other games," he said in a Boston Globe interview in 1967, "soccer, basketball, track. Don't really care too much for them. The kids in Cienfuegos used to make their own gloves from two pieces of leather, some thread and some rope, and bind up beaten-up old baseballs with tape. They'd nail together broken bats to keep them in service."2
Tartabull also recalled how he and his friends used to wait outside the ballpark during winter league games looking for foul balls that were hit out of the park when many of the major-league teams came to Cuba for exhibition games. "You bring the ball back," he said, "and they let you come in for nothing."3
Watching the major-league teams inspired Tartabull. Willie Mays was his favorite player, and the Yankees were the team he followed, but he also admired the Chicago White Sox because Minnie Minoso, a popular player among Cuban baseball fans, was playing for them at the time.
He first appeared with the Regina, Saskatchewan, club, a semipro team in Western Canada, in 1957 after American scouts traveled throughout Cuba and offered outstanding players the opportunity to play outside Cuba. In 1958, having been signed to a pro contract by Giants scout Alex Pompez, he was with Hastings of the Nebraska State League and with Michigan City in the Midwest League, where he continued to improve. In 1959 Tartabull returned to Michigan City, where he played in the outfield and led the league in fielding, putouts, assists, and double plays. He continued his minor-league accomplishments in 1960 with the Giants' Eugene, Oregon, club of the Class-B Northwest League, where he batted .344. In 1961, while with Victoria of the Class-A Texas League, he led the league in runs scored, tied for the lead in triples, led in stolen bases, and was named to the league's All-Star team.
Also during that time, Tartabull had to make a life-changing choice – play ball in the United States or return to Cuba, a decision many Cuban players had to face when Fidel Castro canceled the Cuban Winter League season in 1961. José's hometown, Cienfuegos, was a rural sugar-factory town. His father worked for the government and was on the wrong side of the revolution when Castro took power. His family and that of his wife, Maria—her father owned a sugar factory—were both affected by the regime change. Their families were well-to-do—José's father was a college professor, his grandfather a judge—and leaving Cuba and possibly never seeing them again was a heart-wrenching dilemma. "We talk to family as often as we can. We know what the situation is. We keep praying it will open up. But to keep talking by phone to parents and brothers and sisters that one hasn't seen for more than 30 years is heartbreaking," said Tartabull in an interview with Peter Gammons in 1992. "I was a ballplayer, that's what I had done all my life, so I really had no choice. Of course, who would have ever thought in 1961 that I'd still never have been back or seen our families?"4
With five years of semipro and minor-league experience, Tartabull, described as an "obscure outfielder" and not expected to figure prominently in the Giants' plans for 1962, was dealt to Kansas City. At the Athletics' spring training in 1962, Tartabull, batting left and throwing left, demonstrated that he could do a good defensive job in the outfield, although he did not show much power. But he did have speed, he could go after the ball well enough, and his impressive year in the Texas League was proof enough of a promising future, thought Athletics manager Hank Bauer. Tartabull vied for an outfield position with Gino Cimoli, Bobby Del Greco, Manny Jimenez, and Bill Lajoie, and when Bauer completed the roster for the 1962 season, José Tartabull was in center field. He played his first game on April 10 as a defensive substitute in center field, got his first start the next day (going 0-for-4 against Minnesota ace Camilo Pasqual), and got his first hit on April 12, a single off the Twins' Joe Bonikowski. In the 1962 season, José started 67 games in center field, appeared in 107 games, with 310 at-bats and a batting average of .277.
In Tartabull's nine-year career, he hit just two home runs, off Barry Latman in Cleveland Stadium in 1963, and the Senators' Phil Ortega in Kansas City's Municipal Stadium in 1965. "People wonder why I don't hit home runs, I tell them why," he explained to Phil Elderkin of the Christian Science Monitor in 1968. He described how he swung the bat with a short stroke, while all the time he'd look for holes in the defense. "I slap at the ball. I either hit line drives between outfielders or I hit high hoppers."5 By the time the outfielders caught up with the ball, he said, he'd be crossing first base.
Bauer was optimistic that the Athletics would improve their performance over 1961 and felt they had a good chance to finish as high as sixth place. Kansas City ended up finishing ninth. Tartabull carved out a role as a reserve outfielder and pinch-runner for the Athletics, playing mainly left and center fields. In 1964, for example, he played 104 games but batted only 100 times. By the time he became part of Boston's eighth trade since the end of the 1965 season, Tartabull had established himself as a valuable major-league player.
Meanwhile, the Red Sox were reeling from a 2-6 road trip in June 1966, a nightmare with no end in sight. The team returned to Boston, where it would showcase the newly acquired players in a game with Detroit and begin a 17-game homestand. They hoped to be an improved team from the one that left town on June 6. Manager Herman commented, "When you're going as bad as we are, changes are necessary."6 Detroit hammered the Red Sox, 11-7, on June 15, and again the next day, 16-4. Tartabull's first action was in the latter game, when he pinch-hit and popped out to first base against Denny McLain.
While the Red Sox languished near the bottom of the American League standings, the move from Kansas City to Boston was a boon for Tartabull's career. When he left the Athletics, his average stood at .236, but for the Red Sox he hit .277. He led the club with 11 stolen bases, while the team as a whole had only 35. When he was not sharing the center-field position with Don Demeter, Tartabull was pinch-hitting, making some impressive hits at crucial moments and assuring a place for himself at spring training the following year.
A firm believer in keeping his skills sharp with offseason work, Tartabull played for Caracas of the Venezuelan League during the winter of 1966-67, along with Bert Campaneris, Luis Tiant, Diego Segui, and Orlando Pena. "All this sitting around, though, it no good for ballplayer," Tartabull told Phil Elderkin.7 He hated sitting around on the bench, as it made him rusty, and threw his timing off when he wasn't in the starting lineup every day. He played winter ball to keep his skills sharp, so that when spring training started, he was ready and ahead of everyone else.
With 1966 behind them – another year best forgotten – the Red Sox opened spring training in 1967 with a new manager, Dick Williams, and a distinctly different attitude. Strict curfews, wake-up calls, rigorous workouts, and more regimen, met the players as they reported in the last week of February. Manager Williams donned umpire's gear for the first intrasquad game at Winter Haven, Florida. Reggie Smith, George Thomas, and Tartabull hit home runs.
The team soon began a transformation. There was much work to do to change a bunch of players with a history of being hapless losers, along with a few young stars, into a team of disciplined players. Tartabull enjoyed a remarkable preseason, and was destined to continue his role backing up each outfield position. It was a young club, with many players under 25. Tartabull was one of the older players at 28. Although José worked hard on his fielding and hitting, and was still blessed with exceptional speed, Reggie Smith was set to take over the center-field position, and there was no chance of deposing Tony Conigliaro or Carl Yastrzemski from their positions in right field and left. Tartabull concentrated on providing solid pinch-hitting and outfield backup, situations where he would ultimately find himself in frequent demand. When Mike Andrews developed a back problem in spring training, Williams decided to move Smith to second base temporarily, allowing Tartabull an opportunity to play center field at the end of spring training and for four of the first five games of the season. Tartabull grabbed the opportunity, running at top speed, and as Larry Claflin reported in The Sporting News, "getting on base so often and scoring so many runs that it seemed he was always sliding into home plate in a cloud of dust."8
Tartabull was called the biggest surprise of all the players at spring training, and he may have been right about his time spent in winter ball. "I just didn't think he was as good a player that he has shown us," said Dick Williams. "José is a much better player now than he was two or three years ago. He had a fabulous spring. Every time he got in a ballgame he did something."9
Opening Day at Fenway Park, April 11, 1967, was postponed by 40-degree temperatures and high winds. April 12 was only marginally better, but the game was played before just over 8,000 spectators. Fans were rewarded with a 5-4 win over the Chicago White Sox. Tartabull started in center field. As the leadoff batter, he had an infield single in the sixth, stole second, and then scored what proved to be the deciding run on a throwing error by Chicago shortstop Ron Hansen. "That's why I like to lead off for Red Sox," he told Phil Elderkin. "Nobody in front of me, I steal. I can't run whenever I want. Score has to be right and I have to get sign from bench. But all the time I study pitchers. Some pitchers they deliver slow to plate. I go when their throwing shoulder begin to fall. I also watch feet and hands. They tell me things. I play every day, I steal 25 base a year easy."10
Although he did not settle into a permanent place in the lineup, he filled in for Conigliaro who suffered a hairline fracture of the shoulder when he was hit by a pitch from John Wyatt before a game against the Tigers during spring training, played center when Reggie Smith filled in at second as Mike Andrews battled muscle spasms, and he came off the bench to deliver a critical hit on April 29, in a game against Kansas City. The game was tied at 9-9 going into the 15th inning, but the Athletics took the lead with a run in the top of the inning. The Red Sox then loaded the bases, and Williams sent Tartabull to the plate to pinch-hit for Andrews. José singled to center, the ball shooting through the drawn-in infield as Conigliaro and Scott scored. The entire Red Sox dugout emptied out onto the field to congratulate him. Not only was it a dramatic end to a prolonged game, but the win also elevated the Red Sox to a first-place tie in the American League, an accomplishment not enjoyed by the team since 1963. Tartabull recalled he went up to the plate guessing what he might do. "Everyone in baseball knows I'm a high-ball hitter. [Pitcher] Jack Aker [knew it] too. When I was going up to the plate, I told myself that Aker would not pitch one high … so I started looking for a low ball to hit, and that's what I got."11
On May 14 Boston occupied its more familiar place as part of a three-way tie for last place, six games out of first. Tartabull continued as a pinch-hitter and pinch-runner and provided relief in the outfield. An upbeat kind of guy, he showed no displeasure about his role as the consummate utility player. He was often heard singing in the clubhouse, accompanying himself on his set of bongo drums, a source of positive attitude, a sparkplug for the Impossible Dream Team.
Shuffling the roster frequently to keep the Red Sox in the running for the pennant, the Red Sox continued to make trades throughout the summer, and on August 3, Tartabull was sent to the minor-league team in Pittsfield. Two weeks later, he was back in the lineup when Bob Tillman was purchased by the Yankees and Russ Gibson was sent down to Pittsfield.
"A spare outfielder – a man who can play center and right field in reserve and hit .275 – is very much in demand," wrote Tom Monahan in the Boston Herald-Traveler on August 16.12 Just two days later, Tony Conigliaro was lost for the rest of the season after being struck in the face by a pitch from the California Angels' Jack Hamilton. Tartabull ran for Conigilaro after the beaning, and got most of the playing time in right field for the next 10 games.
On August 28 Ken Harrelson signed a free-agent contract with the Red Sox following his release by the Athletics. Tartabull returned to his familiar role as the spare outfielder, but not before he provided a bit of memorable heroics for his team's fabled pennant drive. Home runs, double plays, and memorable drama were expected of players like Yastrzemski or Conigliaro, but the play many consider the signature moment of the season came from an unlikely source – José Tartabull.
Going into the games of Sunday, August 27, the Red Sox were a half-game ahead of Minnesota and one ahead of Chicago and Detroit. In a doubleheader against the White Sox at White Sox Park, Boston led the first game 4-3 in the bottom of the ninth inning. With one out, Chicago's Ken Berry was on third with the tying run. Duane Josephson, batting for Hoyt Wilhelm, hit a soft line drive into right field off John Wyatt. Tartabull, with a notoriously weak throwing arm, charged in, caught the liner, and fired home, on-line but high. Catcher Elston Howard leaped to reach the ball, kept his foot in front of home plate and tagged Berry out. Game over. Boston briefly took back first place in the pennant race, but dropped to second place after losing the second game of the doubleheader.
"If I make good throw and keep it low, I feel I throw him out," said Tartabull. "Then I see the throw go high and I say to myself, 'oh oh.' Then I watch him jump for the ball and when I see the umpire call him out, I say, 'atta boy.' I caught the ball in the webbing of the glove and I have no chance to aim the throw."13
"Tartabull's Throw," a pivotal play in a critical game, one of only three assists he made that season, became part of Red Sox lore and was his primary contribution to the Impossible Dream. The Throw inspired the fans and galvanized the Red Sox. Williams figured it saved Tartabull's place on the team roster. In 2001, when Steve Buckley of the Boston Herald counted the 100 most significant moments in Red Sox history, "Tartabull's Throw" came in at number 59.14
Four teams battled throughout September for the American League pennant. Sharing right field with Harrelson, who slumped after joining the club, Tartabull pinch-ran for him during the big sixth inning rally on the final day, and was on the field for the last three innings when the Red Sox clinched (at first) a tie for the pennant. When Rico Petrocelli caught Rich Rollins's pop fly to end the game, chaos broke out as the fans swarmed the field. "My glove slipped off and flew in the air," said Tartabull. "I reached up and grabbed it before anyone else could, and then I just hung on. It took fifteen minutes for me to get in."15
There was chaos as well in the clubhouse. José administered champagne and beer showers to Jim Lonborg and Reggie Smith. He then took a handful of shaving cream and artfully painted the face of Carl Yastrzemski as Yaz posed solemnly, surrounded by frenzied teammates. These were the players who had been given a 100-to-1 shot at the pennant at the beginning of the season. A team described as a bunch of playboys, "Baby Bombers," rookies, "Cardiac Kids," misfits, and cast-offs, were in truth a team made up of players who had all at one time or another made a hit, a play, a save, or a throw that had kept the team on its way to clinching a pennant.
The year 1967 was an extraordinary time for José Tartabull and his family, who spent the summer sharing a three-decker on Cypress Street in suburban Brookline with José Santiago and his family. There was a park nearby where the elder Tartabull was often seen throwing underhand tosses to his son Danny, nearly 5 years old and destined to become a major-league player. Although his counterpart in right field, Ken Harrelson, signed for a salary of $75,000, Tartabull was making $7,000, was six years removed from his homeland and family, maintained a winter residence in Florida, and held precariously on to his job in Conigliaro's absence. He figured, "It's a good life."16
Boston faced a tough World Series with St. Louis, and the oddsmakers offered little encouragement. In the first game, on October 4, Tartabull pinch-ran in the eighth and played an inning in right field. The next three games, he was the starting right fielder and leadoff batter. After two hitless games, he got two singles off Bob Gibson in Game Four, two of five hits the Red Sox achieved in the 5-0 loss. Harrelson was back in right field for the remainder of the Series, with Tartabull going in for defense in Games Five and Six, and striking out as a pinch-hitter against Gibson in Game Seven. José played in all seven games, hitting two singles in 13 at-bats.
José Tartabull remained with Boston for the 1968 season, appearing in 72 games. Despite his .281 batting average, he wasn't on the major-league roster when the Red Sox started the 1969 season. "They had no reason for that," he said in an interview in September 1969. "I hit .281 the year before. I have no idea why they did that. I thought I was doing a great job."17
On May 7, 1969, while playing for Louisville, Tartabull was purchased by the Oakland Athletics, returning to the club he had left three years earlier albeit in a different city. He was put to work as a pinch-hitter, worked in left field and center field. He appeared in 75 games with Oakland in 1969, and in just 24 games in 1970, and then, his major-league career over, went on to play two seasons with minor-league teams.
Tartabull continued contributing to baseball as a minor-league coach. He was the manager of the Houston Astros' Class-A Sarasota farm team in the Florida State League. In 1984 he told Neil Singelais of the Boston Globe: "I'm everything here at Sarasota. … I'm the manager, the coach, and the hitting instructor. This is not the big leagues, you know."18
He was also watching his son Danny, the kid who once used Fenway Park as a playground, on his way to making it in the big leagues. A right-handed hitter for Seattle, Kansas City, New York, and Chicago, as well as a brief stint with Philadelphia, Danny Tartabull hit as many home runs in his debut year (2) as his father hit in his entire career. Danny's younger brother, José Jr., was an outfielder in the Mariners minor-league system from 1986 to 1989.
José Tartabull secured his place in Red Sox history with his throw from right field on August 27, 1967, that preserved a one-run win over the White Sox for pennant-bound Boston. "If I meet someone from Boston today," he told Peter Gammons in 1992, "he usually says, 'I remember the throw.' It's nice, 25 years later, to be remembered in Boston. When someone recalls so fondly what I did in Boston, when I see what Danny has done for the Tartabull name, I realize that the decision I made in 1961 (to stay in the U.S. and play baseball) was the right one. But all I can pray is that all our families can soon be united and see what America has meant to the Tartabulls."19
An updated version of this biography appeared in "Cuban Baseball Legends: Baseball's Alternative Universe" (SABR, 2016), edited by Peter C. Bjarkman and Bill Nowlin. It originally appeared in "The 1967 Impossible Dream Red Sox: Pandemonium on the Field" (Rounder Books, 2007), edited by Bill Nowlin and Dan Desrochers.
Sources
In addition to the sources cited in the Notes, the author also consulted numerous articles in the Boston Herald, Boston Globe, Christian Science Monitor, and The Sporting News, as well as the following:
James, Bill. The New Bill James Historical Baseball Abstract (New York: The Free Press, 2001).
Coleman, Ken, and Dan Valenti. The Impossible Dream Remembered (Lexington, Massachusetts: The Stephen Greene Press, 1987), 56.
Reynolds, Bill. Lost Summer. The '67 Red Sox and the Impossible Dream (New York: Warner Books, 1992).
Stout, Glenn, and Richard Johnson. Red Sox Century (Boston: Houghton Mifflin Co., 2001).
Snyder, John. Red Sox Journal (Cincinnati: Emmis Books, 2006).
José Tartabull player file at the National Baseball Hall of Fame.
Notes
Full Name
Jose Milages Tartabull Guzman
Born
November 27, 1938 at Cienfuegos, Cienfuegos (Cuba)
If you can help us improve this player's biography, contact us.
http://bioproj.sabr.org/bp_ftp/images2/TartabullJose.jpg
600
800
admin
/wp-content/uploads/2020/02/sabr_logo.png
admin
2012-01-04 20:24:37
2012-01-04 20:24:37
Jose Tartabull