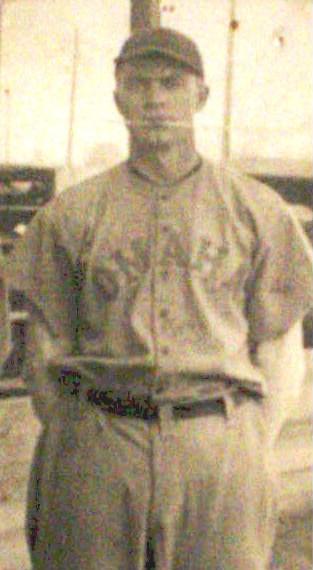 ---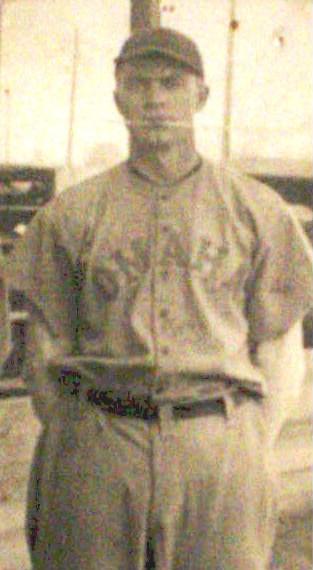 When the United States acquired the Philippines in December 1898, troops began occupying the islands to protect our interests by quelling rebellions and spreading American ideals. Interestingly, one of the more successful strategies in this effort was employing "baseball follows the flag" diplomacy. From the outset, our soldiers carried bats and balls throughout the islands, hoping the sport would help ease tensions with natives and gradually introduce them to a supposedly more civilized way of life. The U.S. government also hoped baseball would replace the dominant pastime of cockfighting and promote physical fitness to help the natives fend off tropical diseases. The effort was immensely successful, and Manila built its first quality ballpark in 1902.
As baseball spread through the Philippines, schools and towns developed their own teams. In 1909, investors established professional competition in the Manila League, with teams representing branches of the U.S. military, American civilians, and by 1912, even native Filipinos. Several members of the U.S. military and civilian teams played professional baseball in the States either before or after their time in the Philippines. One of these men was Joseph Coffindaffer, praised as the strongest white Army pitcher during his three years in Manila. After leaving the Army, he enjoyed a strong minor-league career and had three unsuccessful tryouts with the Pittsburgh Pirates.
Joseph Ernest Coffindaffer was born on July 4, 1890, in Frametown, West Virginia, northeast of Charleston. His father, Joseph W. Coffindaffer, was a farmer and a merchant. The extended family also had interests in coal mining, the dominant industry of that region. Joseph W. and Ida Coffindaffer had at least six children, and Joseph was the fourth oldest.
Coffindaffer worked as a clerk before enlisting in the U.S. Army on November 9, 1911, at age 21. He was assigned to the 13th Infantry, company B. Records list him as 5' 9½" with medium build. Stationed in the Philippines, he had plenty of opportunities to play baseball—first with his unit's team, then professionally with the Manila team of the Manila League during the 1912-1913 season (in the Philippines, baseball season runs from Thanksgiving to the Fourth of July to avoid the worst typhoons). The Manila team was made up primarily of U.S. civilians working in Manila. Some went to the Philippines to teach or seek their fortunes in business, but others were recruited from semi-pro and professional west coast leagues. It was also common for the civilian team to borrow soldiers like Coffindaffer from non-professional military teams.
After Coffindaffer proved himself in 1912-1913, the professional All-Army team claimed him for the 1913-1914 Manila League season. Opening day was special in 1914 because the Manila League had invested several thousand dollars to build a new field, in preparation for the Chicago White Sox and New York Giants World Tour visit in December. The new field—Nozaleda Park—was part of the public carnival facility and could accommodate more than 3,000 spectators.
The All-Army team led the league, and Coffindaffer was its ace pitcher. The Manila Cablenews-American proclaimed: "'Coffey' has been the premier slabster of the league this season" (May 23, 1914). Manila sportswriters described him as "peerless" and "unsolvable," yet some players had better luck against him—notably future Hall of Famers Wilber Rogan and Oscar Charleston, playing for the all-black 24th Infantry team. Later in the Negro Leagues, Rogan gained fame as a pitcher, and Charleston ruled center field; however, in the Philippines they were a nearly unstoppable battery, with Charleston pitching and Rogan catching.
At the end of the 1913-1914 Manila League season, two of the city's English-language newspapers decided to sponsor an all-star game. The Manila Times chose Coffindaffer as their starting pitcher and Rogan as his catcher. The Cablenews-American chose 17-year-old Charleston as their starting pitcher. Charleston pitched a nearly flawless game—striking out 10, walking 2, and only giving up 1 hit—and shut out the Times team, 3-0. Coffindaffer struck out 7, allowed 3 bases on balls, and gave up 5 hits. The Cablenews team scored all three of its runs in the first inning, and Charleston himself tallied the third after hitting a triple and being batted home. Offensively, Coffindaffer was hitless.
Coffindaffer left the Philippines on the transport ship Thomas on September 15, 1914. After reaching San Francisco, he was discharged on October 21, 1914, and returned to West Virginia. He had told Manila sportswriters that he intended to continue playing professional baseball and hoped to try out for the Ohio State League in 1915. He did and won a place with the Charleston (WV) Senators.
Managed by Biddy Beers, the Senators struggled, and their 58-63 record landed them in fourth place. Coffindaffer pitched in 37 games and had the eighth highest fielding percentage in the league (.974). The Portsmouth (OH) Daily Times noted that Coffindaffer was "the best man on the team, and . . . the steadiest and most dependable pitcher" (September 8, 1915). Three weeks earlier, the same paper had said, "Coffindaffer . . . was born in the woods, and . . . learned to chuck by throwing hickory nuts at chip monks on poplar logs" (August 16, 1915).
In 1916, under manager Watt Powell, the Senators struggled again, with a 24-34 league record and 29-35 overall. The Ohio State League succumbed to poor attendance and disbanded on July 19, 1916. The Senators moved to Chillicothe, Ohio, on July 13. Around this time, the Pittsburgh Pirates obtained Coffindaffer (from Chillicothe), but he was released on July 27 to the Minneapolis Millers of the American Association. On August 24, Coffindaffer pitched a 6-3 victory over the Milwaukee Brewers, but this was his only recorded appearance with the team. During this time, Coffindaffer maintained his residence in Gassaway, West Virginia, near Frametown.
Coffindaffer attended 1917 spring training with the Pittsburgh Pirates in Columbus, Georgia. Unfortunately, he did not make the team, and they released him to the Springfield, Ohio, club of the Central League (class B) on April 10. The Pirates called him up briefly in mid-season then sent him back to the minors without pitching in a game. The Pirates had a dismal year, with a 51-103 record. The Springfield Reapers faired much better, with a 74-50 record, putting them in second place. Coffindaffer's record was an impressive 21-9, pitching 245 total innings in 35 games. His batting was far less spectacular at just .122 with only 15 hits in 123 at-bats. In Springfield, Coffindaffer lived at 629 S. Limestone Street.
What might have become of Coffindaffer's career in professional baseball is anyone's guess. Like many promising young players, his career was interrupted when the United States entered World War I. His draft registration card lists his age as 24, his present address as Gassaway, WV, and his occupation as farmer and ballplayer, employed by the Springfield Athletic club. His draft card is not dated, but his enlistment began on October 2, 1917. As a private, he was assigned to Battery E 313 Field Artillery. He was promoted to corporal on November 1, 1917, and to sergeant on January 2, 1918. On May 18, 1918, he was demoted to private, but his military records offer no explanation why. Coffindaffer served in Europe with the American Expeditionary Forces from May 25, 1918, to May 28, 1919. He was promoted back to corporal on August 14, 1918, and then to sergeant on September 11, 1918. At the time of his last promotion, Coffindaffer was stationed in St. Mihil, Meuse-Argonne. While in Europe, he was exposed to toxic gas, which left him vulnerable to tuberculosis later on. He was honorably discharged on June 6, 1919.
Returning to the states, Coffindaffer signed with the Birmingham Barons of the Southern Association (class A) for the remainder of 1919 and 1920. His batting wasn't spectacular (.195 and .221), but he had a decent pitching record: 6-7 (2.97 ERA) and 13-14.
In February 1921, The Atlanta Constitution announced that Coffindaffer would be returning with Birmingham and that with a little more control, the manager expected him to be one of the top pitchers in the Southern League. The Constitution wrote, "He has a fast ball and a curve above the ordinary" (February 27, 1921). However, less than three weeks later, The Sporting News announced, "Pitcher Joe Coffindaffer of the Birmingham Southern League team won't play ball this year. His family has become so wealthy from its mining properties in West Virginia that it takes all Joe's time looking after affairs and counting the money that comes in" (March 17, 1921).
But Coffindaffer could not stay away from the game for long. Before the 1922 season, the Omaha Buffaloes in the Class A Western League purchased his contract from Birmingham. Omaha conducted spring training in Victoria, Texas, which boasted one of the best ballparks in the South. It was also an ideal location for traveling to play games in Houston, Galveston, San Antonio, and Wichita Falls. On the way back to Nebraska, the Buffaloes stopped to play the Western League opening game in Oklahoma City on April 12. Coffindaffer's performance in Omaha was not impressive, and he only went 3-8, indicating that his best pitching days were probably behind him. It is also possible that the effects of gas exposure and tuberculosis might have already been taking hold.
While Coffindaffer's career was winding down, three of his Omaha teammates were at the start of impressive careers. Heinie Manush hit 20 triples and 20 home runs for Omaha that season and averaged .376. Babe Herman was sold to Detroit for 1923, averaged .330 for his 17-year career, and was elected to the Hall of Fame in 1964. George Grantham averaged .359 with 22 home runs, 33 stolen bases, and 157 total runs. He moved up to the Chicago Cubs on September 20, 1922, and had 13 seasons in the majors, with a .302 batting average. averaged .416 in 92 games for the 1922 Buffaloes. In 1926, he joined the Brooklyn Dodgers and played 13 years in the major leagues with a .324 average.
In August 1922, Omaha sent Coffindaffer to the Norfolk Elkhorns of the Nebraska State League, and he pitched his first game for Norfolk on Sunday, August 20, with a decisive 17-4 victory. He pitched at least two games for Norfolk with a 2-0 record. Norfolk had one of the best teams in the league and won the second half of the season but then lost the championship playoffs against first-half winners, the Fairbury Jeffersons. The Norfolk team traveled in three new Ford automobiles rather than by train, and their home field—Municipal Athletic Park (at 4th Street and Prospect Avenue)—was newly opened in 1922 and featured covered grandstands behind home plate. Coffindaffer returned to Omaha at the close of the Nebraska State League season, but Owner Barney Burch unconditionally released him on September 15.
In 1923, Coffindaffer pitched for Winding Gulf, a team from a small mining community south of Charleston. He was listed as pitching in a few local games and a 6-1 loss on September 16 to Charleston, where thousands turned out to see the old hero.
On October 10, 1923, Coffindaffer married Alice Bree Shugart (born January 29, 1900, in Princeton, AR) in Arkadelphia, Clark County, Arkansas. The Charleston (WV) Daily Mail announced his impending marriage: "Joe Coffindaffer will have another fan rooting for him in his ball games next season. The Winding Gulf player is on his way to Arkansas where he will deliver a farewell to single blessedness. Her name is Bree Shugard [sic]" (October 5, 1923). The couple had one daughter, named after her mother.
Coffindaffer still appeared with Winding Gulf in 1924, but his pitching faltered, even against local amateur teams. The last box score he appears in—from May 25, 1925—lists him at first base, getting one hit (a double) in four plate appearances.
Eventually Coffindaffer developed tuberculosis, forcing him to quit baseball and move to a more favorable climate. He was sent to Fitzsimons Army Hospital in Aurora, Colorado, outside Denver. The facility was built as the United States Recuperation Camp during WWI, specifically to treat thousands of soldiers with tuberculosis. Coffindaffer died at the hospital on May 7, 1928.
Sources
Census and Military records on Ancestry.com
SABR Minor Leagues Database
correspondence with player's great-grandson, Fred Morecraft
Baseball Magazine
Sporting Life
Sporting News
Atlanta Constitution
Cedar Rapids (IA) Evening Gazette
Cedar Rapids (IA) Republican
Charleston (WV)Daily Mail
Chicago Daily News
Chicago Defender
Chicago Tribune
Decatur (IL) Daily Review
Fort Wayne (IN) Journal-Gazette
Hammond (IN) Lake County Times
Hammond (IN) Times
Janesville (WI) Daily Gazette
Logansport (IN) Pharos-Reporter
Logansport (IN) Tribune
Manila Bulletin (Philippines)
Manila Cablenews-American (Philippines)
Manila Times (Philippines)
Mattoon (IL) Daily Journal-Gazette
Newark (OH) Advocate
New York Times
Philippines Free Press
Pittsburgh Courier
Portsmouth (OH) Daily Times
Racine (WI) Journal-News
Waterloo (IA) Evening Courier
Waterloo (IA) Times-Tribune
Photo Credit
Fred Morecraft, the subject's great-grandson
Full Name
Joseph Ernest Coffindaffer
If you can help us improve this player's biography, contact us.
http://bioproj.sabr.org/bp_ftp/images4/CoffindafferJoseph.jpg
600
800
admin
/wp-content/uploads/2020/02/sabr_logo.png
admin
2012-01-08 21:23:24
2012-01-08 21:23:24
Joseph Coffindaffer