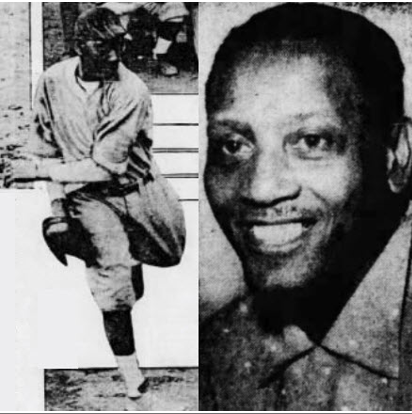 ---
"I had a slow ball, a slow fastball, a fast fastball, and a drop ball. You could count the seams on my slow fastball, and you could just barely see my fast fastball. But you couldn't hit either one of 'em." — Lefty Mellix1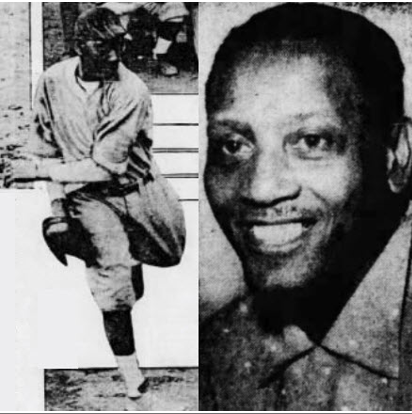 By his account, Ralph "Lefty" Mellix pitched in more than 1,500 games and threw nine no-hitters. A legendary semipro hurler in the Pittsburgh area, Mellix was full of "exuberance, wit and joviality" and used "a mixture of grimaces, one-liners and fine pitching" to entertain the crowd.2 Part of his act was bragging,3 and with spotty newspaper coverage of his career, it is difficult to separate fact from fiction. But surviving box scores prove that he pitched from 1921 to 1957. "His record of durability is nothing less than amazing," said the Pittsburgh Post-Gazette.4
Ralph Boley Mellix was born in Atlantic City, New Jersey, in April of 1896 or 1897 (sources disagree). He was the fifth of seven children born to Joseph C. and Nellie C. (Boley) Mellix.5 Joseph operated a laundry and a cigar shop in Atlantic City, and Nellie worked as a dressmaker.6 The family moved to Pittsburgh in 1903, and Joseph became the headwaiter at the Buckingham Hotel.7 He became well known in Pittsburgh's African-American community as a church choir director,8 and he and Nellie were listed as music teachers in the 1910 US Census. Joseph formed the Mellix Athletic Club in 1910, and for several years he managed its youth baseball team, which included Ralph and his brothers.9
Ralph attended Margaretta Elementary School and Peabody High School in Pittsburgh.10 A city directory indicates that he worked as a waiter in 1915. The following year, he was temporarily blinded by acid burns suffered while working for the Westinghouse Electric Corporation,11 yet it seems he continued there, because the 1920 US Census reports his occupation as "laborer, electric company." He married Caroline Cornelia Dodson, and they had two sons: Ralph, born in 1919, and Henry, born in 1921.
Before becoming a pitcher, Mellix was a first baseman, and after he became a pitcher, he played first base when not pitching. He was the Cremona Athletic Club's first baseman in 1917, and over the next two seasons, he played first base for several teams, including the Pittsburgh All-Stars, W.F. Miller's Electric Stars, the Scholastic Athletic Club, and Dick Garrison's Colored All-Stars.12
Sellers McKee Hall, a well-known Negro athlete in Pittsburgh, organized a baseball team in 1919 called Sell Hall's American Giants.13 Mellix was never known for his hitting, but on May 8, 1920, he played first base and homered for Hall's team in a 5-0 victory over the Reineckers.14 Willis Moody, a fleet outfielder, also played for the American Giants. Mellix and Moody would be teammates for most of the next three decades. The pair played for the Pittsburgh Keystones on April 23, 1921 — Moody in left field and Mellix pitching in relief — in the Keystones' 10-4 victory over the Reineckers.15
Hall renamed his club the Cuban X-Giants after a famous team of the past, though few of his players were Cuban. To play the part, Mellix called himself Mellico and pitched for the club while jabbering in fake Spanish, "a language that mystified both the Cubans and the Americans."16 On May 25, 1923, he twirled a two-hitter in the X-Giants' 13-1 rout of the Sommers team.17
Over the next two seasons, Mellix continued to play for Hall's club, now known as the Pittsburgh Giants, but there was no contract to restrict him from playing for other teams. He played often for the Brown Stars, a team based in Youngstown, Ohio, managed by Thomas M. Brown. On August 2, 1925, Mellix struck out 10 batters en route to a one-hit shutout in the Brown Stars' 19-0 thrashing of the Chester Clothes club.18
Also in 1925, Mellix organized his own team, the Beltzhoover Black Sox, named for the Beltzhoover neighborhood of Pittsburgh. The team played its home games at McKinley Park on Wednesday evenings.19 In a seven-inning contest on Wednesday, May 13, 1925, he pitched his team to a 4-1 victory over the Fort Pitt Triple Linkers.20
Mellix learned that managing a semipro team was not easy. His Black Sox were scheduled to play the Carnegie Club in a prestigious Saturday afternoon game at Pittsburgh's Forbes Field. The game was well advertised and drew close to 1,000 fans. Unfortunately, only six Black Sox players showed up, including Mellix, and the game was forfeited.21 This was a huge embarrassment for Mellix and the game's promoters.
Pitching for the Donora (Pennsylvania) Athletics on May 1, 1926, Mellix was knocked out of the game by the superior hitting of the Homestead Grays, a Pittsburgh-based club managed by Cum Posey; the Grays got fine pitching from Cyclone Joe Williams and won the game, 21-5.22 In a rematch between these teams a month later, Mellix was again beaten, this time by a 9-2 margin as the Grays pitcher, Oscar Owens, threw a two-hitter; it was the Grays' 37th consecutive victory of the season.23
But Mellix was tough on lesser competition. In 1926 he threw a two-hitter for the Brown Stars against the Westinghouse Collegians, a four-hitter for the Donora Athletics against Springdale (Pennsylvania), and a four-hitter for the Pittsburgh Giants against the Boston Independents.24
Pitching for the Brown Stars on August 7, 1927, Mellix gave up six runs to the Greensburg (Pennsylvania) Generals in the first four innings. He was replaced by a pitcher named Frazier but stayed in the game at first base. Trailing 6-1 entering the top of the ninth, the Brown Stars rallied for seven runs. A pinch-hitter batted for Frazier, so Mellix returned to the mound in the bottom of the ninth, and he pitched a scoreless inning to seal an 8-6 triumph.25 Under modern scoring rules, he would have been credited with both a game started and a save.
Mellix measured 5-feet-10 and 170 pounds, and was both a left-handed pitcher and a left-handed batter, according to historian James A. Riley. Another source gives Mellix's playing weight as 150 pounds.26 His pitching motion was elaborate: He turned his body like a corkscrew, briefly showing his back to the batter, while rotating his pitching arm like a windmill.27 He said his best pitch was his slider, which he called a drop ball.28
Baseball was a part-time endeavor for Mellix; he needed a day job to support his family. During the Great Depression, he assisted in political campaigns that sought the votes of Negroes in the 18th Ward. For his efforts, elected officials rewarded him with a steady job as a maintenance man at the Pittsburgh City-County Building. He played baseball in or near Pittsburgh and avoided long road trips so that he could get to his day job.
With Willis Moody, Mellix co-managed a baseball team that represented the 18th Ward. It was a black team but was well supported by both black and white residents of the 18th Ward, about equal in number. Home games were played at McKinley Park. On August 6, 1932, Mellix threw a no-hitter against the Lincoln Builders in a 1-0 victory for the 18th Warders.29 And on May 14, 1933, he hurled a five-hitter with 15 strikeouts as the 18th Warders defeated the Pleasant Valley Grays, 4-3.30
The 18th Warders were Mellix's primary team in the 1930s, but he also pitched for several other clubs. On Sunday, May 13, 1934, he defeated the Altoona (Pennsylvania) Mountaineers, 4-1, as a member of the Cleveland Red Sox.31 And eight days later, pitching for the New Kensington (Pennsylvania) Elks, he was beaten 3-0 by the Homestead Grays as Buck Leonard clouted a home run and a double off him.32 Mellix pitched briefly for the Homestead Grays in 1935 but did not fare well; on July 5, he and the Grays were crushed 11-1 by the Pittsburgh Crawfords.33 The 1935 Crawfords featured four future Hall of Famers: Cool Papa Bell, Oscar Charleston, Josh Gibson, and Judy Johnson.
In his forties, Mellix pitched splendidly for the 18th Warders, defying his age. Highlights included a one-hit shutout of the Stowe Athletics in 1939, a four-hit shutout of the Mt. Washington Civics in 1940, and a three-hit shutout of Sheraden with 18 strikeouts in 1941.34
In 1944 Mellix traveled with Jesse Owens and two Negro baseball teams on a 15-game barnstorming tour organized by Gus Greenlee. Mellix pitched against Greenlee's Pittsburgh Crawfords and was billed as "the world's oldest pitcher." Owens impressed the crowds with pregame sprints and patriotic speeches.35 Two years later, Mellix served as playing manager of the Brooklyn Brown Dodgers in Branch Rickey's short-lived United States Baseball League.36
The ageless Mellix continued to pitch for the 18th Warders in his fifties. He "has the fire and dash of a man of 25 and looks no older," wrote one reporter.37 On June 5, 1951, Mellix struck out 16 batters in a seven-inning, two-hit shutout of Neville-Corry.38 And on September 9, 1953, his five-hit shutout of the Sheraden Cadets made the 18th Warders champions of Pittsburgh's South Hills League for the first time in 10 seasons.39 Finally, in a performance worthy of Ripley's Believe It or Not!, Mellix, at the age of 60, pitched a seven-inning, two-hit shutout on July 11, 1957, to beat the first-place Allegheny Moose of the South Hills League.40 To what did he attribute his longevity? "I'm just a clean living man," he said. "Oh, I take a smoke or a drink now and then, but only now and then. Course, I chew when I'm pitching."41
Mellix retired after the 1957 season, and in his retirement he regaled sportswriters with stories from his long career. He was a "$35,000 pitcher," he said, because he earned $1,000 per year for 35 years. In 1975 he was inducted into the Western Pennsylvania Sports Hall of Fame. He was thrilled to see Negro League players entering the National Baseball Hall of Fame, and in 1975 he pointed out that three superstars had been overlooked: Oscar Charleston, Pop Lloyd, and Cyclone Joe Williams. (They entered the Hall in later years — Charleston in 1976, Lloyd in 1977, and Williams in 1999.) "And no way can you talk about the Negro Leagues without talking about Rube Foster or Cum Posey who put them together," said Mellix.42
Mellix was given a free pass to attend Pittsburgh Pirates games, and Willie Stargell was his favorite player.43 He chuckled whenever sportswriters referred to Stargell as old; on the Mellix scale, the 40-year-old "Pops" Stargell was a youngster. And Mellix had these words of advice for the Pirates relief pitchers: Throw strikes! "I don't care if the bases are loaded — you got to challenge the batter and get him out of there!"44
Mellix, the "Granddaddy of the Sandlots," died of a heart attack on March 23, 1985, in Pittsburgh and was buried at the Homewood Cemetery.45 He was one of a kind.
"In their prime, Pittsburgh's sandlot teams collectively drew more fans and meant more to people on a day-to-day basis than any of the city's professional franchises." Mellix's "record on the Pittsburgh sandlots is possibly the best any pitcher ever compiled," according to historian Rob Ruck.
Acknowledgments
This biography was reviewed by Skylar Browning and fact-checked by Chris Rainey.
Sources
Ancestry.com and Seamheads.com (both were accessed in March 2018).
James A. Riley, The Biographical Encyclopedia of the Negro Baseball Leagues (New York: Carroll & Graf, 1994).
Rob Ruck, Sandlot Seasons: Sport in Black Pittsburgh (Urbana, Illinois: University of Illinois Press, 1993).
Photo credits
Pittsburgh Post-Gazette, May 1, 1927, and September 15, 1953.
Notes
1 Pittsburgh Press, August 3, 1980.
2 Pittsburgh Post-Gazette, February 1, 1984.
3 Pittsburgh Press, February 2, 1982.
4 Pittsburgh Post-Gazette, April 28, 1970.
5 1910 US Census.
6 1897 and 1902 Atlantic City directories.
7 Pittsburgh Press, March 20, 1910.
8 Pittsburgh Press, November 5, 1911.
9 Pittsburgh Press, May 1 and June 19, 1910.
10 Pittsburgh Post-Gazette, February 1, 1984.
11 Pittsburgh Post-Gazette, September 15, 1953.
12 Wheeling (West Virginia) Intelligencer, July 8, 1918; Pittsburgh Press, July 14, 1918, and June 15, 1919; Pittsburgh Post-Gazette, June 21, 1919; Pittsburgh Courier, December 31, 1927.
13 Pittsburgh Press, February 6, 1919.
14 Pittsburgh Daily Post, May 9, 1920.
15 Pittsburgh Post-Gazette, April 24, 1921.
16 Pittsburgh Press, February 2, 1982.
17 Pittsburgh Daily Post, May 26, 1923.
18 Pittsburgh Courier, August 8, 1925.
19 Pittsburgh Courier, May 2 and June 20, 1925.
20 Pittsburgh Daily Post, May 14, 1925.
21 Pittsburgh Courier, August 8, 1925.
22 Pittsburgh Courier, May 8, 1926.
23 Pittsburgh Post-Gazette, June 4, 1926.
24 Pittsburgh Courier, July 24, 1926; Pittsburgh Daily Post, August 2 and August 11, 1926.
25 Pittsburgh Press, August 7, 1927; Pittsburgh Courier, August 13, 1927.
26 Pittsburgh Press, August 3, 1980.
27 Pittsburgh Press, February 2, 1982.
28 Pittsburgh Post-Gazette, February 1, 1984.
29 Pittsburgh Courier, August 13, 1932.
30 Pittsburgh Courier, May 20, 1933.
31 Altoona (Pennsylvania) Tribune, May 14, 1934.
32 Pittsburgh Post-Gazette, May 22, 1934.
33 Pittsburgh Courier, July 13, 1935.
34 Pittsburgh Post-Gazette, May 4, 1939; Pittsburgh Press, August 21, 1940, and July 26, 1941.
35 Winnipeg (Manitoba) Tribune, August 22, 1944; Quad-City Times (Davenport, Iowa), August 29, 1944; Pittsburgh Post-Gazette, September 15, 1953; Pittsburgh Press, August 3, 1980.
36 Pittsburgh Courier, June 1, 1946; Altoona Tribune, June 17, 1946.
37 Hagerstown (Maryland) Daily Mail, May 25, 1946.
38 Pittsburgh Post-Gazette, June 6, 1951.
39 Pittsburgh Post-Gazette, September 10, 1953.
40 Pittsburgh Post-Gazette, July 12, 1957.
41 Pittsburgh Post-Gazette, September 15, 1953.
42 Pittsburgh Courier, May 10, 1975.
43 Pittsburgh Press, August 3, 1980, and February 2, 1982.
44 Pittsburgh Post-Gazette, April 29, 1983.
45 Pittsburgh Post-Gazette, February 1, 1984; Pittsburgh Press, March 26, 1985.
Born
April 29, 1896 at Atlantic City, NJ (US)
Died
March 23, 1985 at Pittsburgh, PA (US)
If you can help us improve this player's biography, contact us.
https://sabr.org/sites/default/files/Lefty.jpg.png
600
800
admin
/wp-content/uploads/2020/02/sabr_logo.png
admin
2018-04-12 13:16:50
2021-09-17 01:14:43
Lefty Mellix