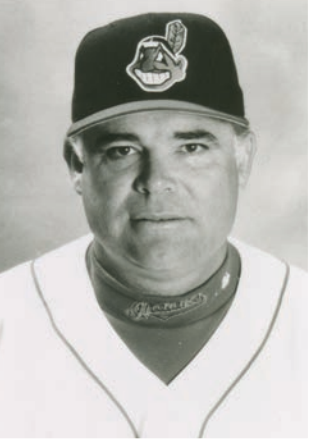 ---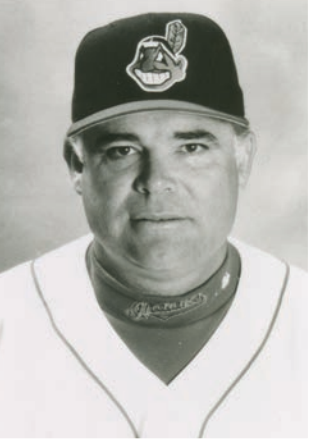 In his high-school yearbook, Mark Wiley said his ambition was to play professional baseball.
"It's funny," Wiley said. "(Kids) laughed at me over that."1
But Wiley, who began his 49th season in professional baseball in 2018, understood the reaction.
He didn't letter in baseball until his senior season for Helix Charter High School in La Mesa, California. His modest 3-1 record didn't result in much scrutiny from college recruiters.
"We had four senior pitchers," Wiley said, "so playing only two or three games a week, you might go 10 days without pitching. But all four of us went on to pitch in college."
While he wasn't heavily recruited, Wiley managed to find an ideal place to play college baseball.
"Cal Poly Pomona was the perfect place for me," said Wiley, who was born in National City, California, on February 28, 1948, to Harry Wiley, a postmaster, and Miriam Wiley, an elementary-school teacher.
As a college junior in 1969, Wiley had a team-leading 2.08 ERA for the Broncos, who finished with a 26-21 record. As a senior in 1970, he blossomed.
On February 21, Wiley earned his first victory of the season by pitching 10 shutout innings with 17 strikeouts in a 1-0 victory over Stanford in the first game of a doubleheader at Palo Alto, California. (In the second game, Stanford pitcher [and future major leaguer] Steve Dunning pitched a five-hit shutout in a 3-0 victory over the Broncos.)2
After going 4-4 in his first eight decisions, Wiley finished the season with 11 consecutive victories. On April 28 he outdueled future major leaguer Brent Strom in the Broncos' 3-2, 10-inning victory over number-1 USC. Wiley allowed just six hits and struck out 16 in the complete-game effort for his seventh consecutive victory.
"What a competitor. I'll tell ya, he's a great one," said Cal Poly Pomona coach John Scolinos.3
"Scolinos has said all along that his senior right-hander is his best against the toughest competition. He proved it Tuesday."4
Wiley's 15 victories (Pomona was 31-24 in 1970) were tied for the most (with Florida State's Gene Ammann) in major-college baseball in 1970. His 170 strikeouts set a school single-season record. Wiley finished his career with 20 victories, 232 strikeouts, and a 2.39 ERA.
Wiley's senior year had started out with the news that he had been selected by the Oakland Athletics in the sixth round of the regular phase of the January draft. But the selection was voided by major-league baseball because Wiley wasn't eligible to be taken in the January draft. The January draft was for high-school and college players who graduated in the winter. Wiley hadn't graduated yet.
After the 1970 season, Wiley was taken in the second round of the June amateur draft by the Minnesota Twins. Four days after the draft, he signed with the Twins for what the Twins termed "a substantial bonus."5
Wiley was assigned to the Twins' Auburn (New York) farm team in the rookie New York-Penn League, where he continued his successful year. Wiley went 10-3 with a 1.49 ERA and a league-leading 144 strikeouts in 15 starts. He completed 14 of 15 of his starts and had six shutouts. In 127 innings he allowed just 87 hits and helped Auburn win the New York-Penn title with a 43-26-1 record.
He was named to the league's all-star team, and was selected as the Topps-George M. Trautman Minor League Player of the Year for the New York-Penn League and the top player in the Twins farm system.6
Wiley's mound success for 1970 wasn't completed yet. He reported to the Twins team in the Florida Instructional League, where he was instrumental in the Twins winning a second consecutive Florida Instructional League Northern Division title.
The Sporting News described the thrilling race: "The Twins, bidding for back-to-back league titles, had pulled off the almost improbable. They won nine of their last 10 games to overcome a Philadelphia power which needed only one victory or one Twins defeat during the last two days to gain its first league crown.
"Heroes of the Twins final day victory were pitcher Mark Wiley, who pitched a six-hitter with only two days rest to bring his innings-pitched total for the year to a whopping 368, and left-fielder Steve Brye, who belted a two-run homer as the Twins defeated Baltimore. Meanwhile, the Phils were bowing to the Mets."7
According to Wiley, "The instructional league was different back then. The coaches wanted to win really bad, and I don't know why. Steve Barber, Ray Corbin, and I, the three of us, each pitched on two days' rest twice down the stretch. After the league ended, the Twins told me there was a team in Venezuela that wanted me to pitch. I said, 'If the Twins want me to go, I'll go. But I've already thrown 370 innings this year.' The Twins said, 'Never mind.' They had no idea I had thrown that many innings."
Wiley's outstanding rookie season earned him an invitation to spring training in the Twins' big-league camp. The Twins, coming off back-to-back AL West Division titles, went into camp looking for starting pitching depth.
Wiley was called one of the candidates for the role: "A trade may yet develop, but veterans like (Dave) Boswell, (Luis) Tiant and (Jim) Kaat and youngsters like Steve Luebber and Mark Wiley will receive first shots at the job."8
Wiley remained in the big-league camp until the final week of March before being sent to the minor-league camp. He opened the 1971 season with Portland of the Triple-A Pacific Coast League. In the first month of the season, there were a couple of quality starts – a 2-1 victory over Hawaii on April 17 and a 1-0 loss to Tacoma (and future Twins teammate Joe Decker) on May 13. A complete-game, 5-1 victory over Hawaii improved his record to 3-6, but he lost his next four decisions to become the first 10-game loser of the PCL season.
In mid-June Wiley was sent to Charlotte of the Double-A Dixie Association. After going 3-10 with a 7.77 ERA in 15 starts for Portland, he regrouped to go 5-2 with a 2.72 ERA in 14 starts for Charlotte. The Dixie Association, in its only season, was a merger of the Southern and Texas Leagues. Charlotte won the Eastern Division title and defeated Asheville in the first round of the playoffs. In the finals, Charlotte swept Arkansas (Cardinals), 3-0, to win the league title.
In the opening game of the finals, Wiley had a perfect game through four innings but left in the fifth inning because of a sore arm. Vic Albury took over and finished Charlotte's 2-0, one-hit victory. Charlotte finished the season with a 97-51 record – 92-50 in the regular season and 5-1 in the playoffs – for the best winning percentage in professional baseball.
"Warming up before my last start in the instructional league (in 1970), I felt a pain I had never felt before," said Wiley. "But I went ahead and pitched. In January (of 1971) when I started to throw again, my arm was sore. For about a year and a half, it was sore. I was finally told that I had tendinitis."
Wiley returned to Charlotte (now in the Southern League) to start the 1972 season. In early July he pitched back-to-back shutouts to improve his record to 7-6 and earn a promotion to Tacoma of the PCL. In 11 games at Tacoma, he went 4-6 with a 3.63 ERA.9
In 1973 Wiley again opened the season at Double A. He got off to a rough start with Orlando before settling down.
The Sporting News explained: "Manager Jackie Warner's decision to stick with Mark Wiley in Orlando's rotation was paying off with victories for the Twins. The 24-year old right-hander, who won only three of his first 10 decisions, balanced his record with his fourth straight victory June 7, when he shut out Knoxville, 5-0, Wiley scattered eight hits and struck out six. 'The most pleasing thing,' said Warner, 'is that he didn't walk a batter.'"10
After another victory, Wiley was promoted to Tacoma. In his first start after the promotion, he pitched a two-hit shutout. In early August, he pitched a complete-game seven-hitter in a 5-1 victory over Spokane to help Tacoma stop a seven-game losing streak. He was 4-5 in 10 starts with Tacoma.
Wiley spent the entire 1974 season at Tacoma in a new role. After being a starter in his first four seasons, he pitched in 56 games as a reliever. He was 8-5 with a 5.26 ERA. After the season he was added to the Twins' 40-man roster.
Wiley returned to Tacoma in 1975 and opened the season as a reliever. A month into the season, he reverted to a starting role. He was 9-1 with a 2.15 ERA in 17 appearances (nine starts) when he was recalled by the Twins in mid-June.
Wiley made his major-league debut on June 17, when he pitched 2⅔ innings of relief in the second game of a doubleheader against the Oakland Athletics at Metropolitan Stadium. He allowed three earned runs in Oakland's eight-run fifth inning.
Over the next 13 days, Wiley made three short relief appearances, pitching 2⅔ shutout innings. On July 1, in the second game of a doubleheader against the California Angels at Metropolitan Stadium, Wiley made his first major-league start. He went the distance, allowing just one earned run and eight hits in the Twins' 12-3 victory over the Angels. Wiley was supported by Rod Carew, who drove in five runs.
On August 3, Wiley saved both Twins victories in a doubleheader sweep of the Chicago White Sox at Metropolitan Stadium. In the opener, he entered in the ninth inning with two runners on base and one run in. He got a double-play and groundout to seal the Twins' 7-4 victory. In the nightcap, he allowed just one run in 3⅓ innings to secure the Twins' 12-9 victory.
In 15 appearances with the Twins, which included three starts, Wiley was 1-3 with two saves and a 6.05 ERA.
Wiley was with the Twins in spring training in 1976, but was returned to Tacoma. He spent the entire season with Tacoma, going 15-15 with a 3.70 ERA in 34 games (and a career-high 31 starts) and 219 innings. In spring training with the Twins in 1977, he pitched in only two exhibition games, going 0-1 with a 12.00 ERA in 3⅓ innings. He was released by the Twins on March 30. A week later, Wiley agreed to terms with the San Diego Padres and was assigned to Triple-A Hawaii.
Wiley was the Islanders' most consistent starter all season. On July 9 he pitched 12 shutout innings in the Islanders' 3-0 victory over visiting Salt Lake City. On August 8 he went 13 innings in the Islanders' 4-3 victory over visiting San Jose in the second game of a doubleheader.
Wiley went 16-7 with a 4.33 ERA in 28 appearances to help the Islanders win the PCL West Division. In the playoffs, the Islanders lost to East Division champion Phoenix. Wiley had one victory in the series, pitching a complete game – scattering 14 hits – in the Islanders' 15-4 victory in Phoenix.
Wiley went to spring training with the Padres in 1978 and went down to the final cut, when the Padres kept Dave Wehrmeister for the 10th (and final) pitching spot on the roster. He was 6-7 with a 4.40 ERA when he was recalled by the Padres from Hawaii on June 22.
On June 27 at San Diego Stadium, Wiley made his NL debut with 1⅔ innings of scoreless relief in the Padres' 9-1 loss to the San Francisco Giants.
Four days later, Wiley made his first NL start. He allowed one earned run and four hits in five innings in the Padres' 9-3 victory over the Houston Astros in the second game of a doubleheader at the Astrodome. The doubleheader was the third in seven days for the Padres.
On July 6 Wiley pitched a scoreless third of an inning in the Padres' 5-4 loss to the San Francisco Giants at Candlestick Park. The next night in Atlanta, he gave up four runs in two-thirds of an inning in an 11-3 loss to the Braves.
A week later, Wiley was sent back to Hawaii. In his second stint with the Islanders, he was 5-4. Included in that stretch, was a 3-2 victory over Vancouver on August 13, his 100th professional victory.11 He finished with an 11-11 record, 10 complete games and a 4.36 ERA. On September 12, a week after the PCL season ended, Wiley was traded by the Padres to the Toronto Blue Jays in exchange for outfielder Andy Dyes.
Wiley joined the Blue Jays, mired in last place in the AL East standings, and made two appearances over the final three weeks of the season.
He pitched two shutout innings in the Blue Jays' 5-1 loss to the Yankees (and Catfish Hunter) in New York on September 27. Two days later, he allowed two runs in two-thirds of an inning in an 11-0 loss to the Red Sox in Boston. It was his final major-league appearance as a player.
After going to camp with the Blue Jays in 1979, Wiley spent the 1979 season with Syracuse of the International League. He was 12-11 with 15 complete games and a 3.65 ERA in 27 starts. On July 25, he pitched a 7-hitter in Syracuse's 11-2 victory over Tidewater. It was fifth victory of the season over the Tides. At that point, he was 3-10 against the rest of the league.12
In March of 1980, the Blue Jays traded Wiley to the California Angels for pitcher Mike Barlow. After a brief time in the Angels camp, Wiley was reassigned to Salt Lake City before being sent to the Orioles' organization. Wiley spent the 1980 season with Rochester of the International League, going 8-7 with a 4.05 ERA in 35 appearances (11 starts).
During the 1980-81 offseason, the Orioles offered Wiley an opportunity to manage in their farm system.
"Frank Robinson (an Orioles coach in 1980) became the manager of the Giants. Jimy Willams (who managed Charlotte in 1980) was promoted," Wiley said. "They told me if I didn't want to do it, I'd still be on the Triple-A roster and I'd come to camp. I accepted the job."
Wiley's playing career was over. In 11 minor-league seasons (all or part of 10 at the Triple-A level), he was 120-96 with a 3.89 ERA in 321 appearances. At Triple A, he was 90-78 with a 4.14 ERA. In two seasons in the big leagues, Wiley was 2-3 with two saves in 21 appearances.
At 33, Wiley managed the Charlotte O's in 1981 to a 74-69 record and a second-place finish in the Southern League East Division.
He spent the next six seasons in the Baltimore minor-league chain as either a manager or a coach. "I was happy in Charlotte," said Wiley, "working with young players. Sure, I wanted to be in the big leagues, it was the furthest thing from my mind."
In 1987, at the age of 39, Wiley became the Orioles pitching coach under manager Cal Ripken Sr. At the time, he was the youngest pitching coach in the major leagues.
The Orioles went 67-95 and Wiley was fired after the season. The next season he was hired as the pitching coach of the Cleveland Indians under manager Doc Edwards. Under Wiley's direction, the Indians pitching staff, which had the worst ERA in the AL in 1987, improved to the fifth-best in 1989.
In 1992 Wiley became a special assignment scout for the Indians and spent three seasons in that role. In 1995 he returned to the Indians coaching staff. In 1995 and 1996, the Indians had the lowest ERA in the AL.
"The 1995 team had a strong bullpen and lineup, good defense and was a complete team," said Wiley. "As long as our starters got far enough into the game, we knew we could win with our bullpen. We beat every team's top closer multiple times. (Bench coach) Buddy Bell and I sat next to each other and I don't know how many times in the ninth, we'd say to each other, 'You've got to be kidding me.'"
The much-traveled Wiley went to the Kansas City Royals as the pitching coach in 1999. He spent the 2000 season as the Colorado Rockies director of player personnel.
From 2001 to 2004, Wiley was back with the Orioles as pitching coach. He spent the 2005 season as the Florida Marlins pitching coach. He returned to the Rockies in 2006 as a special assistant for player development.
Wiley returned to the Marlins in 2008 and 2009 as pitching coach. In 2010, he became a special assistant to the Marlins general manager. In 2013 he returned to the Rockies as director of pitching operations. He was still with the Rockies in 2018.
"I have a lot to do with preparing for the draft each year," said Wiley. "We're very protective of our pitchers. It's totally different from when I was a player. Part of my philosophy is based on my experiences as a player. Back then, nobody tracked a college pitcher's innings. To prepare for the draft, we track a pitcher's innings going back to the previous summer."
Wiley credited his college coach, John Scolinos, for much of his professional philosophy. "I can say that 90 percent of my philosophy comes from what I learned from John," he said. "At the core of those teachings is the fact that coaching is about the players, not about yourself."
Wiley was elected to the Cal Poly Pomona Athletic Hall of Fame in 2016. He and his wife, Jo Ann, have a son, Clinton, and a daughter, Kristen.
"When I talk to kids' groups, I tell them, 'Don't be afraid to set goals,'" said Wiley. "My career couldn't have turned out any better than it did."
Last revised: January 24, 2018
This biography was published in "1995 Cleveland Indians: The Sleeping Giant Awakes" (SABR, 2019), edited by Joseph Wancho.
Sources
Besides the sources cited in the Notes, the author also consulted Baseball-Reference.com, Broncoathletics.com, Mlb.com/Rockies, and Retrosheet.org. All quotes from Mark Wiley are from a phone interview on January 13, 2018.
Notes
1 Author interview with Mark Wiley on January 13, 2018. Unless otherwise indicated, all of Wiley's quotations are from this interview.
2 "Broncos Visit Cal State Seeking Win," Pomona Progress Bulletin, February 23, 1970: B5.
3 Jerry Miles, "Another Wiley Story," Pomona Progress-Bulletin, April 29, 1970: 52.
4 Ibid.
5 Tom Briere, "Twins Bid High for Hasbrouck," Minneapolis Tribune, June 9, 1970: 26.
6 The Sporting News, December 19, 1970: 39.
7 Jack Ellison, "Chisox' FIL title – An Omen of Better Things to Come?" The Sporting News, December 5, 1970: 55.
8 Bob Fowler, "The Killer Feels Great; It's Harm-ful News to Hurlers," The Sporting News, March 27, 1971: 32.
9 The Sporting News, August 5, 1972: 41.
10 "Southern League," The Sporting News, July 28, 1973: 52.
11 Ferd Borsch, "Wiley the Workhorse," Honolulu Advertiser, August 14, 1977: B-10.
12 The Sporting News, August 18, 1979: 40.
Born
February 28, 1948 at National City, CA (USA)
If you can help us improve this player's biography, contact us.
https://sabr.org/sites/default/files/MarkWiley.jpg
600
800
admin
/wp-content/uploads/2020/02/sabr_logo.png
admin
2012-01-04 20:32:30
2023-01-09 02:50:34
Mark Wiley