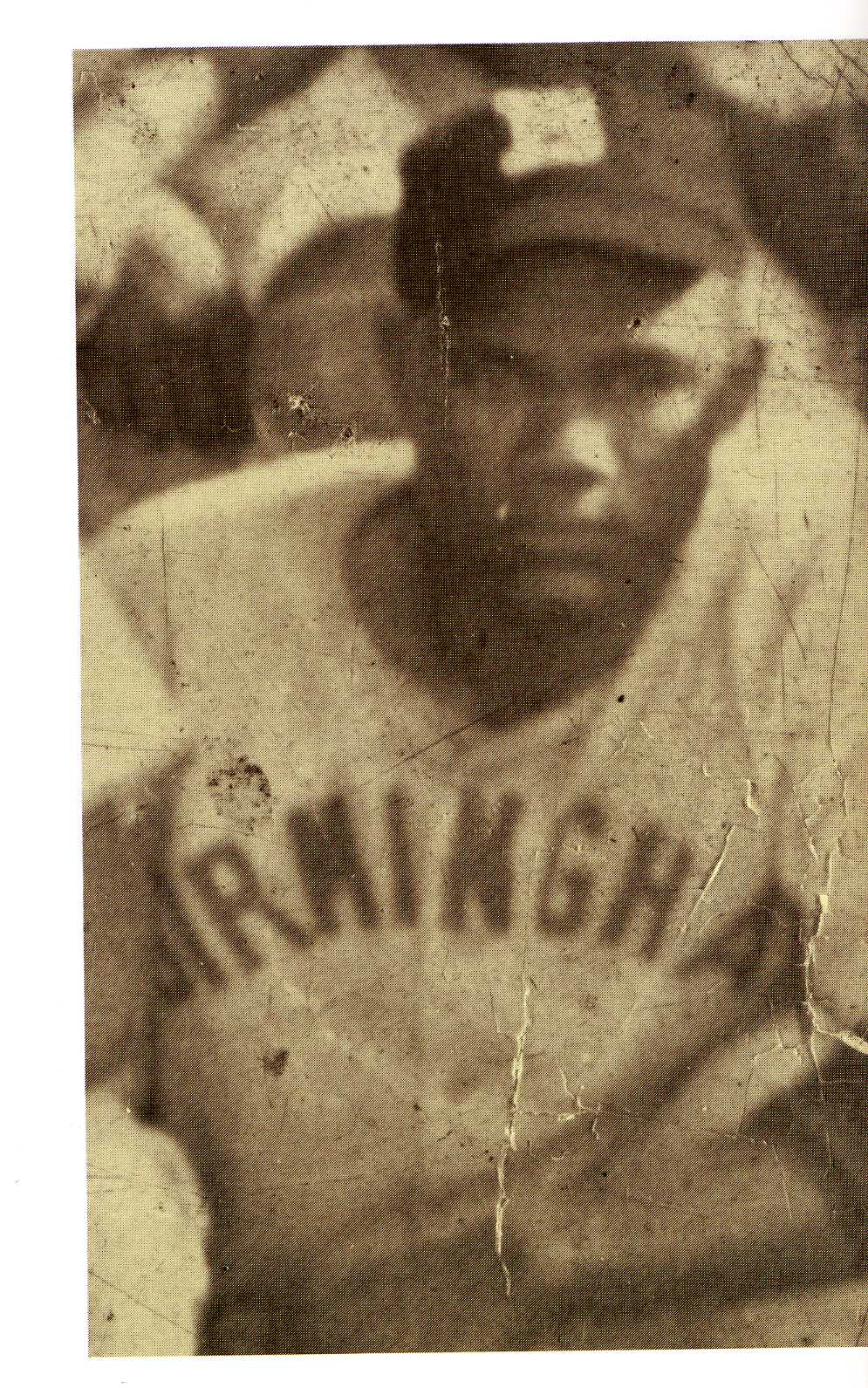 ---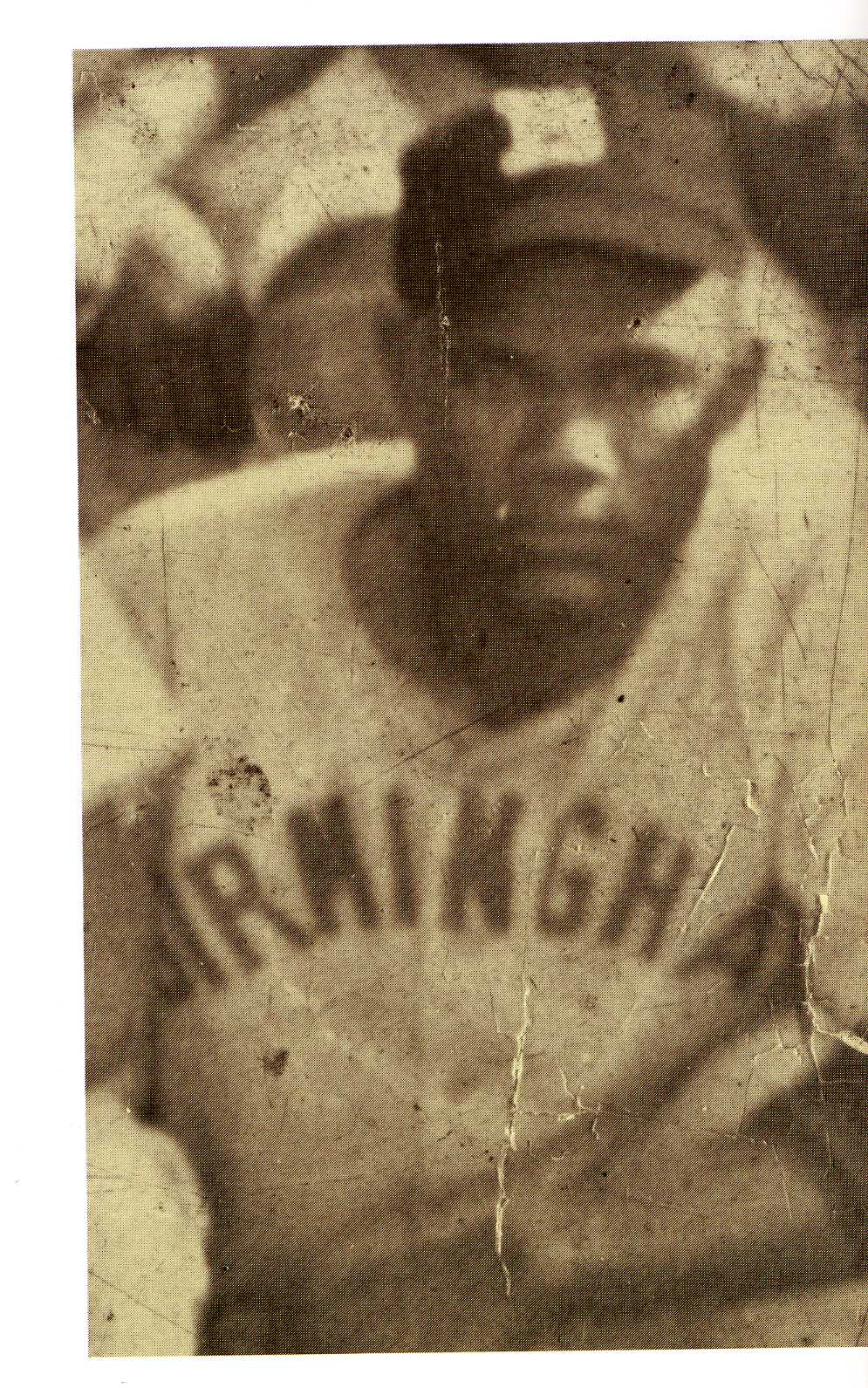 The year was 1865, and the Civil War had ended. Northern and Southern states now faced the overwhelming task of rebuilding physical, political, cultural, and emotional infrastructure. Hundreds of thousands of human lives had been lost, physical resources depleted, and the ideal of hope challenged. The state of Alabama was not immune to the repercussions of war, and by the early twentieth century faced a failing agriculture — in particular, cotton production — and a struggling economy. Farm laborers, and others, in need of employment turned to the expanding coal, iron, steel, and limestone industries. Communities arose around the coal mines. Here families lived, worked, attended school and church, and found respite in recreational activities provided by the coal-mining companies. Baseball became one of the activities promoted by the companies and, appreciating the high level of play, it was not long before amateur and semipro industrial leagues appeared. Out of these leagues came players who would go on to careers — some long, some brief — with organized professional baseball in the Negro Leagues and the white major leagues. One of these players was pitcher Nat Pollard.
Nathaniel Hawthorne "Nat" Pollard1 was born to Hubert and Cora (McKinney) Pollard on January 24, 1915. His birthplace, Alabama City — a "populated place" in the city of Gadsden — is approximately 65 miles northeast of Birmingham and 100 miles northeast of Piper, the mining community where his family lived and worked. Nat attended school in Piper until he was 15 years old and had completed his second year at the Piper-Coleanor High School. Nat showed athletic ability in basketball and baseball. In a path similar to that of Lorenzo "Piper" Davis, who also grew up in Piper, Nat's baseball skill drew the attention of industrial league teams, including the two top teams, American Cast and Pipe Company (ACIPCO) and the Stockham Valve and Fittings Company. Nat played with each of these teams.2 Although he is likely to have played other positions, his primary position was pitcher.
The 1940 US Federal Census shows that Nat lived with his wife, Josie (Moore) Pollard, in the "populated place" called Six Mile, in Bibb County — about 50 miles southwest of Birmingham and 10 miles to the southeast of Piper, where he worked in the coal mines. The census record indicates that he, Josie, Nathaniel (son, six months), and Sarah Hughes (niece, age 15) rented their home for $6 per month while he earned $680 per year as a laborer, based on 34 weeks of work. The records also show that Josie died that same year in September, at the age of 19. Nat continued to work and to play baseball.
In his book Willie's Boys: The 1948 Birmingham Black Barons, the Last Negro League World Series, and the Making of a Baseball Legend, John Klima refers to the term "hot box" as describing, in general, a difficult or delicate situation; a baseball player in a baserunning predicament; or, more specifically, the immense challenges of segregation and poverty.3 Baseball became for some — black and white — the means out of the "hot box" of life in the coal mines. Author Chris Fullerton wrote that "[b]aseball was about the only aspect of industrial life in which black labor not only knew the score, but actually stood a chance of coming out on top."4
Pollard's industrial-league career appears to have begun with Stockham Valve and Fittings in 1940.5 Although he was two years younger than Pollard, Piper Davis's name appears on the roster of the ACIPCO team as early as 1939 while Pollard's name does not appear until 1941; and on the 1942 ACIPCO roster, in one of the variations of the spelling of his first name, he is identified as Nate Pollard.6 By 1942 Nat's pitching skill — his arm was "strengthened" by "years spent chucking coal … to the point where it matched his surly disposition" 7 — became more evident when he posted a team-best 20-1 record with 12 shutouts that season. His batting average, apparently never very high, was .256.8 In 1943 he was a member of the ACIPCO team known as the "Best Industrial League team of all-time";9 that team boasted a 28-0 league record and a 49-1 record overall. Nat again led his team in victories with a 16-0 record. A teammate, pitcher Earl Little, also was undefeated that year, posting a 13-0 record. Pollard and Little combined for the two wins, by scores of 9-5 and 8-2, needed to claim the 1943 Birmingham Industrial League title.
After the 1943 season with ACIPCO, Nat's name was added to the Birmingham Black Barons roster alongside those of ACIPCO teammates Piper Davis, Herman Bell, Ed Steele, Sam Hairston, and Artie Wilson. However, the United States had been in World War II since December 1941, and the need for additional military manpower led Nat to military service in 1944. His service time is known to be 1944-1945. One account says he served in the Army.10 But three other sources, the Veterans Affairs Beneficiary Identification Records Locator Subsystem Death File,11 a 2008 piece on a Lawson State College scholarship created in his honor,12 and a book by David Finoli13 all indicate that he served in the Navy with the rating of steward's mate 3rd class. As was typical of the time, a black man in the Navy often served as a steward (until 1943 known as a "mess attendant.")14 Whether or not Pollard played baseball during his time in the military is not apparent, but he and his arm were ready for a 1946 return to Alabama and the Birmingham Black Barons. At the age of 31 he rejoined teammates Piper Davis, Ed Steele, Artie Wilson, and new manager Tommy Sampson.
Pollard, a right-handed pitcher known for his fine curveball, was 5-feet-10 and listed at 175 pounds. The 1946 season saw him win two games, with no losses. He pitched 22 innings, gave up 11 hits and 2 walks, and struck out 11. He had two complete games and gave up no runs.15 In 1947 he returned to the Black Barons, still managed by Tommy Sampson. Pollard was the starting and losing pitcher for the Barons in the first game of the season, on May 4, 1947, vs. the Cleveland Buckeyes at League Park in Cleveland.16 He pitched three complete games that season, winning two and losing one. In 44 innings of work Pollard gave up 47 hits and 22 runs, walked 10 and struck out 16.17
In 1947 Willie Mays, 16 years old, began play — appearing in weekend home games only — with the Black Barons. Piper Davis knew Mays's father, William Howard "Cat" Mays, and saw the enormous ability in Willie. Piper promised Cat that he would do whatever he could to help Willie develop his talent while insulating him from negative influences. Nat Pollard became one of Piper's resources in fulfilling his promise.18 Nat, also known as "The Prophet"19 due to his regular quoting of Scripture, often remained close to Mays to evade the carousing, womanizing, and drinking habits of other players. While the young Willie Mays contributed to a Negro American League pennant-winning season in 1948, Pollard was injured much of that year and not able to pitch. A photo from that season shows Pollard dressed for attendance at church and a baseball game at Birmingham's Rickwood Field. He appears in tie and fedora and is sitting despondently in the stands.20 He played in only eight games that year, including an appearance in the fourth game of the World Series which the Barons lost to the Homestead Grays, 14-1. Pollard, William Greason (Game Three winner), Jehosie Heard, and Jimmy Newberry pitched in the loss to Wilmer Fields, giving up nine hits and eight runs. Pollard had only one plate appearance with no hits.21 His team had failed to win the World Series, losing three games to one, but Nat's role as a positive influence and guiding hand for Mays was indispensable.
Nat again appears on the Black Barons roster in 1949, not as a pitcher, but as road secretary.22 Perhaps his injury-plagued 1948 season, his age, and years as a laborer combined to keep his pitching appearances to a minimum through the 1949 and 1950 seasons. In 1950 his name does appear as the starting and winning pitcher in a game vs. the Greensboro Red Birds.23 He surrendered eight hits and only one run and was relieved in the 10th inning by Bill Powell, who completed the game. In 1950 Pollard appeared in 13 games, surrendered 93 hits and 41 runs, walked 27, and struck out 41. He finished his season, and career, with a 7-3 record.24
Pollard was proud to play baseball and to be with the Black Barons. He said, "Your uniform was about the best thing you had and you thought you were something when you had it on. You looked good and the people were out there to see you, and that's what made you want to play."25
He performed on the pitcher's mound with competitive grace, pleased to be there when he could and disappointed when he could not. Pollard was as happy for his teammates when they succeeded as he was for himself when he did well. When white scouts from the Boston Red Sox appeared at a Black Barons game in 1949, it was — as Piper Davis recalls — Nat who told him, "Hey, some scouts out here want to see you."26 Pollard appears to have had the gift of positive encouragement all of his life as, on April 1, 2008, at Lawson State Community College in Birmingham, he received posthumous accolades from US Air Force Lieutenant Colonel Leernest Ruffin as a mentor for himself and other Birmingham natives.27
Nathaniel Pollard completed his Negro American League career playing with only one team, the Birmingham Black Barons. His name appears, again as Nate, on the Black Barons' 1962 roster.28 After baseball "The Prophet" turned to the Christian ministry and attended Birmingham (Alabama) Baptist College and Samford University, a Christian university in Homewood, Alabama.
Nat Pollard died on November 23, 1996, in Dolomite, Alabama. A funeral service was conducted in Ensley, Alabama, on November 30 (his name spelled Nathanael), and he was buried in George Washington Carver Memorial Gardens in Birmingham.29
This biography appears in "Bittersweet Goodbye: The Black Barons, the Grays, and the 1948 Negro League World Series" (SABR, 2017), edited by Frederick C. Bush and Bill Nowlin.
Photo credit
Courtesy R. D. Retort Enterprises
Notes
Full Name
Nathaniel Hawthorne Pollard
Born
January 24, 1915 at Alabama City, AL (US)
Died
November 23, 1996 at Dolomite, AL (US)
If you can help us improve this player's biography, contact us.
https://sabr.org/sites/default/files/Pollard-Nat-Retort.jpg
600
800
admin
/wp-content/uploads/2020/02/sabr_logo.png
admin
2015-12-18 11:29:07
2021-09-17 01:07:11
Nat Pollard