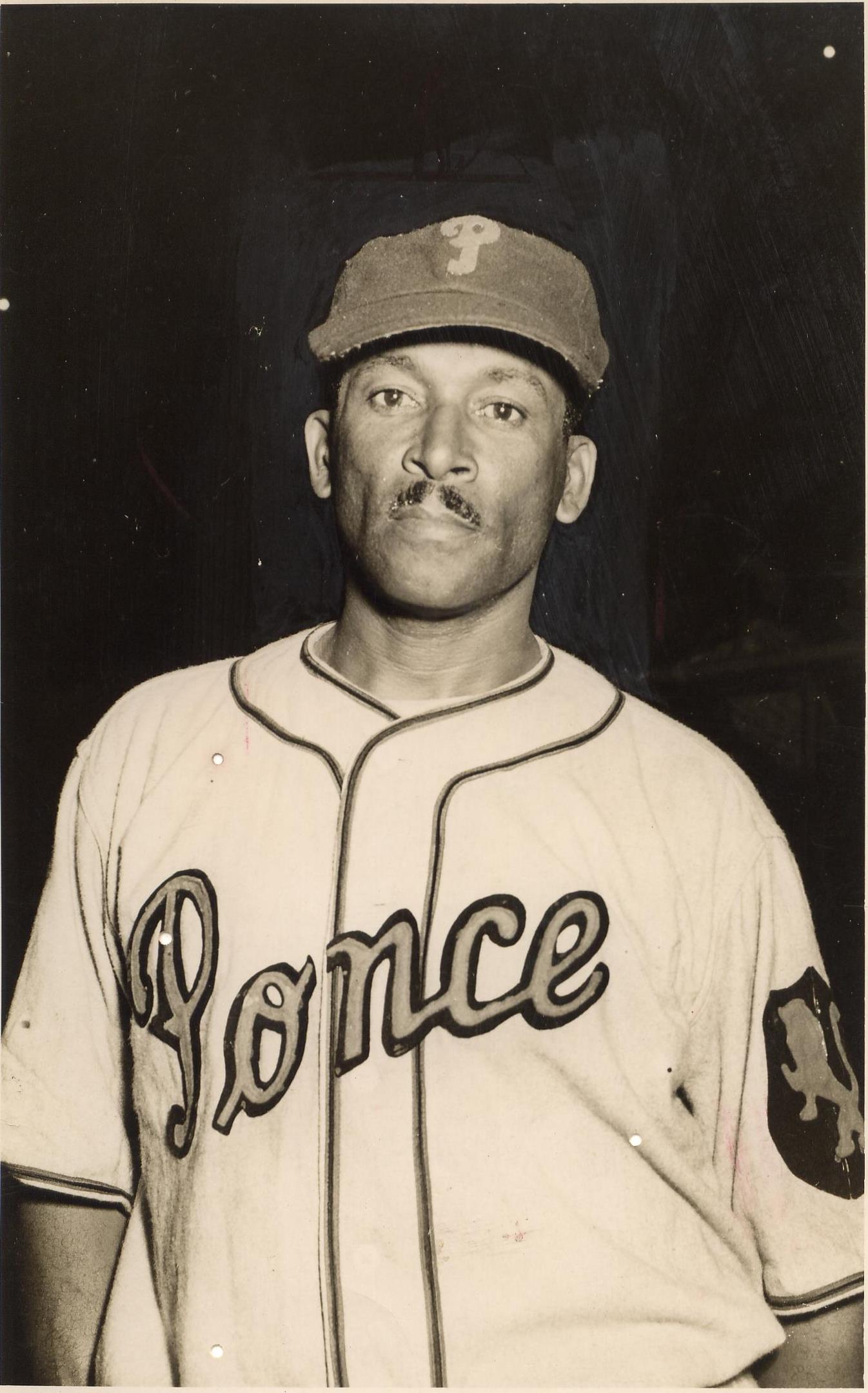 ---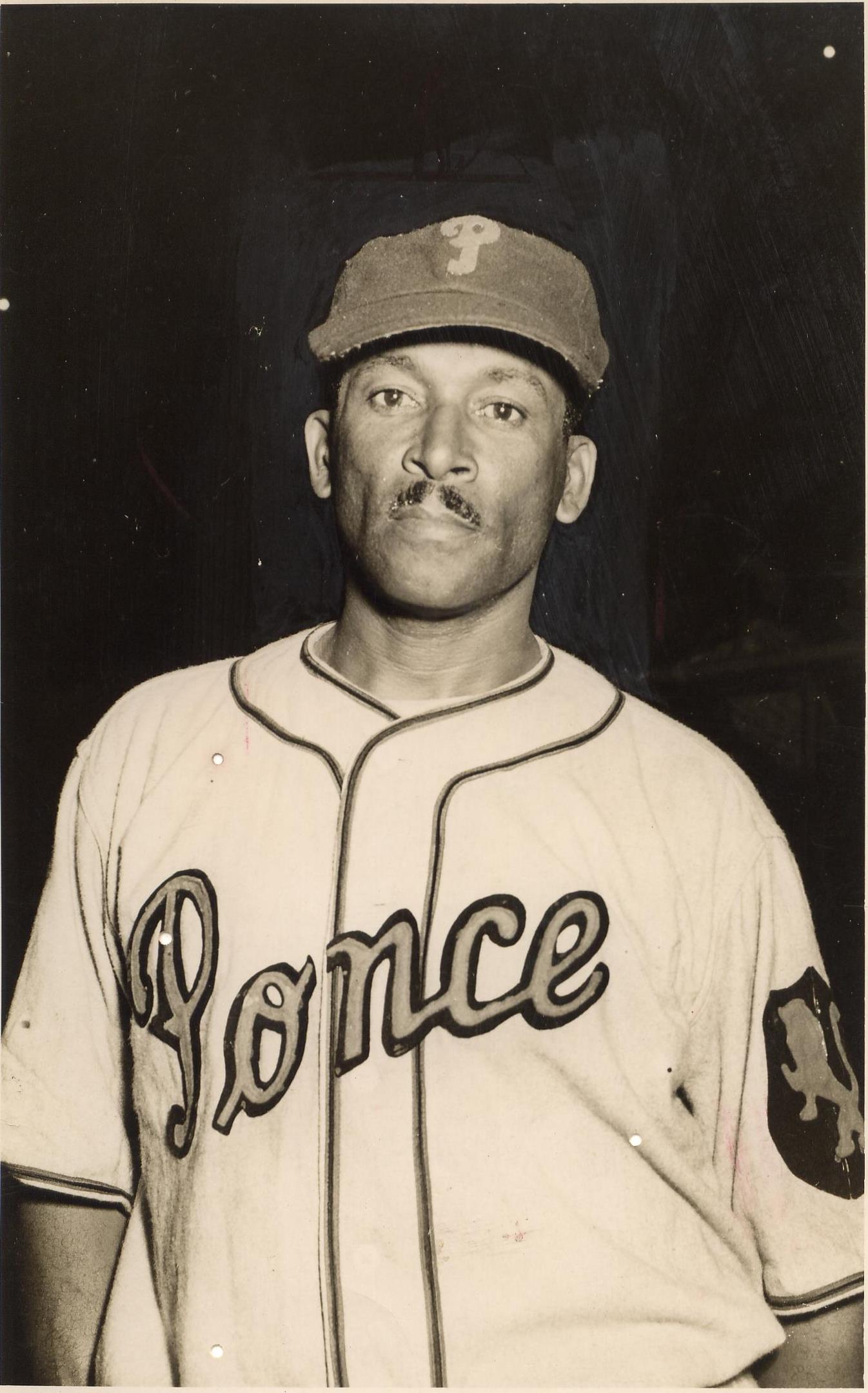 Pedro Cepeda, better known as Perucho, was the first player considered a superstar in Puerto Rican professional baseball. He began playing baseball when there was no formal professional baseball league on the island. About 5-feet-11-inches tall, he could play in various positions, both in the infield and the outfield, and was a consistent hitter who could bat for power and average, and was a good defensive player. In addition to Puerto Rico, he played in Venezuela and the Dominican Republic. He never wanted to play in the Negro Leagues of the United States. According to his son, Hall of Famer Orlando Cepeda, "Although he was invited to participate, he declined. He was very proud, and he thought that playing [on the racially segregated mainland] was an offense to his sense of justice."1
Pedro A. Cepeda-Ortiz, also known as "The Bull," was born in Cataño, Puerto Rico, on January 31, 1906. His parents were Rafael Cepeda and Asunción Ortiz. Don Rafael worked in construction as a mason. Perucho, his son, used to help him in those labors. His mother, Asunción Ortiz, dedicated her time to raising her four children, Pedro, Jesus, Rafael, and Berta. Perucho Cepeda was married to Carmen Pennes and fathered two children, Pedro and Orlando. He also had other children, the product of other relationships.
Cepeda began playing baseball in his hometown in amateur tournaments. He played professional baseball from 1928 to 1950. In 1928 he signed his first contract, with the San Juan Athletics. He had very good speed on the bases. Many compared him to Ty Cobb because of his aggressiveness and the way he used to slide.
In 1929 Cepeda played for the Sandino club in the Dominican Republic, and batted.429. In 1930 he played in Venezuela with Macon and Cincinnati. He returned to Venezuela in 1932 to play in Valencia, with Selección in 1934, Gavilanes in 1935, Maracaibo Centauros in 1939 and 1940, and with Santa Marta in 1941.
In 1937 Cepeda joined one of the best baseball teams of all time, the Trujillo Dragons of the Dominican Republic, who signed many of the best players of the Caribbean and Negro Leagues. Cepeda was the shortstop, and among his teammates were Sam Bankhead, Cy Perkins, Silvio Garcia, Josh Gibson, Satchel Paige, and Cool Papa Bell. The latter three were future members of the Baseball Hall of Fame in Cooperstown. The team was created to promote the re-election campaign of the Dominican dictator Rafael Leonidas Trujillo. In its first year it won the Dominican professional baseball league championship. Perucho was the only Puerto Rican player on the team, which was organized by Satchel Paige.
In Puerto Rico Cepeda played with Guayama of the new Semiprofessional Baseball League in 1938. Guayama won the league championship in 1938 and 1939. Perucho was its shortstop and cleanup hitter, winning the batting title both seasons with robust averages of .465 in 1938 and .383 in '39, edging Josh Gibson (.380) in 1939. He lost the 1939 home-run championship to Gibson by one homer and finished tied in triples with Ed Stone, with 8. On November 5, 1939, he was the first player to collect six hits in a league game and on April 4, 1940, became the first with a seven-RBI game.
In the 1940-1941 season, Cepeda finished third in batting, at .421, but topped legendary players Buck Leonard, Roy Campanella, and Monte Irvin. In the first four years of the league, Cepeda racked up 293 hits in 713 at-bats (.411). He led the league in RBIs during its first three seasons, and remains the only player to lead three years in succession. He also has the distinction of being the only Puerto Rican to hit .400 in two different positions, shortstop (1938-39) and first base (1940-41).
Cepeda played from 1938 to 1950 (11 seasons) in the Puerto Rico Professional Baseball League. He played for the Guayama Brujos for the first four years, then played two seasons with the San Juan Senators, one with the Mayagüez Indians, one with the Santurce Cangrejeros and two seasons with the Caguas Criollos. He missed the 1948 and 1949 seasons, the came back in 1949-1950, his last season, with the Ponce Leones. His lifetime average was .325, the third best in the league, trailing only Willard Brown (.350) and Pancho Coímbre (.337). At the end of his career, in 1,589 at-bats, he had 516 hits, 70 doubles, 31 triples, 14 home runs, 247 runs scored, and 300 RBIs. His slugging average was .434.
In the fall of 1947 an all-star team from Puerto Rico was assembled to play several games against the World Series champion New York Yankees, who were touring several Latin American countries. Perucho's son, Orlando, recalled, "My father went 4-for-4 in one of those games against the pitchers Vic Raschi and Allie Reynolds."2
In the late 1940s Alex Pompez, the owner of the New York Cubans of the Negro American League, announced that he had signed Perucho Cepeda, but Cepeda refused to play in the United States because of the racism that prevailed at the time. Son Orlando said that his father's temperament was very volatile and that he could not have tolerated the experience.
Perucho Cepeda never earned more than $60 per week as a player. He worked with the San Juan Water Authority in the 1940s while playing at in the Puerto Rican Professional Baseball League. With that, he had to support two families. One of them was comprised of his wife and two sons, Pedro and Orlando.3
Perucho Cepeda died in San Juan, Puerto Rico, on April 27, 1955. Two weeks earlier his son Orlando signed a professional contract with the New York Giants. Orlando used his $500 signing bonus to defray his father's funeral expenses. "Peruchin," as Orlando Cepeda was later known, became a superstar in major-league baseball, as well as Puerto Rican baseball, and in 1999 he was inducted into the Baseball Hall of Fame, the selection made by the veteran committee. Perucho never saw his son play professionally. According to Orlando, he had seen him play once, in an amateur game.
Cepeda has said several times that his father was better player of the two. He said the first time he saw his father play was in a professional Puerto Rican League game between Mayagüez and Santurce at Sixto Escobar Stadium on January 5, 1946. In that game Perucho hit a home run and, while playing second base for Santurce, had 11 assists in a game in which Santurce hurler Luis Raul Cabrera struck out 16 Mayagüez batters.4
Perucho Cepeda has been inducted in six other halls of fame: Latin American Hall of Fame, Puerto Rican Sports Hall of Fame, Cataño Hall of Fame, Guayama Hall of Fame, Professional Baseball Hall of Fame of Puerto Rico, and the Latino Baseball Hall of Fame.
Pedro Vázquez, a prominent Puerto Rican sports journalist, said at the time of Cepeda's death: "There were no flaws in Perucho Cepeda, the athlete. There was no weakness in Perucho Cepeda the man. Before his figure, glory cannot pass without bowing."5
This biography appeared in "Puerto Rico and Baseball: 60 Biographies" (SABR, 2017), edited by Bill Nowlin and Edwin Fernández.
Sources
In addition to the sources cited in the Notes, the author also consulted Baseball-Reference.com and the following:
Colón Delgado, Jorge. Dream Team del Béisbol Boricua 1938-2013 (San Juan, Puerto Rico: Professional Graphics), 2013.
Notes
1 Orlando Cepeda with Bob Marcus, High & Inside, Orlando Cepeda's Story (South Bend, Indiana: Icarus Press, 1983), 7.
2 Ibid.
3 Cepeda with Marcus, 8.
4 Interview with Orlando Cepeda by the author, April 2017.
5 Jorge Colón Delgado, "Perucho Cepeda: un siore espectacular," beisbol101.com, 2014.
Born
January 31, 1906 at , Cataño (PRI)
Died
April 27, 1955 at , San Juan (PRI)
If you can help us improve this player's biography, contact us.
https://sabr.org/sites/default/files/CepedaPerucho.jpg
600
800
admin
/wp-content/uploads/2020/02/sabr_logo.png
admin
2014-05-03 12:56:30
2014-05-03 12:56:30
Pedro Cepeda