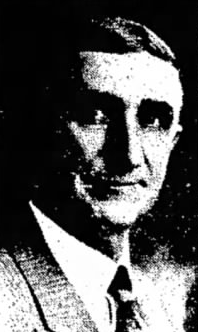 ---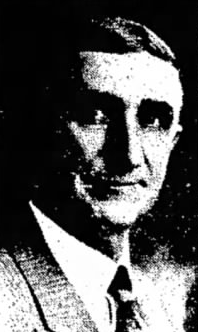 A college professor who spoke seven languages and taught three would seem an unlikely candidate to be the most prolific scout in major-league history. Most think of old-time scouts as grizzled, tobacco-chewing veterans who were as rough as the game to which they provided players. A scout who didn't smoke or drink, was a Sunday-school teacher, practitioner of sportsmanship and the epitome of a Christian lifestyle was not the norm. Such a man was Pop Kelchner. Rising out of a Pennsylvania Dutch farm background, Kelchner went on to be both a college professor and to sign 86 major-league players, believed to be the most in history.
Charles Schaeffer Kelchner was born August 2, 1875, in Fleetwood, Pennsylvania, and grew up on a nearby farm. He was the son of Martin and Maria (Schaeffer) Kelchner, of Pennsylvania Dutch (German) descent. He had two brothers, the elder Howard and a younger brother Jay who also went on to a professional scouting career with Sacramento, the St. Louis Cardinals, and the Brooklyn Dodgers.
Kelchner attended Albright Preparatory School in Fredericksburg and then Lafayette College in Easton, where he participated in football, baseball, and track and earned bachelor of philosophy and master's degrees. He said he worked his way through school, toiling on the farm and playing semipro baseball in Atlantic City. The right-handed thrower and batter mostly caught and played the outfield through his baseball career.
Upon graduation from Lafayette College, Kelchner began to teach languages at Albright College. He remained there for 21 years as a language instructor (Spanish, French, Latin) and served as coach and athletic director. He was also proficient in Greek, Italian, and German. His students were amused that he spoke Latin with his Pennsylvania Dutch accent.
Kelchner received the nickname Pop from a student at Albright who said he was like a father to the players. He coached baseball beginning in 1898, football in 1900, and basketball from 1902. After his time at Albright he briefly took a position with a bank in Myerstown, and then was elected in late 1920 as the general secretary of the Lebanon YMCA, a position he held until 1941.
He married Carie Analise Moyer in 1900 and they had one daughter, Kathryn, a teacher and entertainer. Pop played semipro ball in Atlantic City from 1898-1900. In 1902 he began a three-year stint as the player, manager, and owner of Lebanon in the Tri-State League, a league he helped organize. While still teaching, Pop often spent the summers working in professional baseball. He spent 1905 as the player/manager of Milton in the Susquehanna League, and performed the same roles in 1906 in Wildwood, New Jersey.
In 1907 Pop was a player/manager for the Kane (Pennsylvania) Interstate League club, which gave Jake Daubert his start in professional baseball. The 1908 season saw him as player/manager in Bridgeton, New Jersey. In 1909 he served two clubs, Harrisburg in the Tri-State League as captain and scout, and Connie Mack's Philadelphia Athletics, for whom he began his major-league scouting career, serving in that position for three years. In 1910 and 1911 he was player/manager for Clearfield in the Blue Ridge League.
Although he continued to dabble occasionally in managing, Pop began his long full-time scouting career in 1912 with the St. Louis Browns, scouting for them till 1917. He moved over to the Cardinals in 1918, remaining there until his death in 1958. He and Charley Barrett were first colleagues with the Browns from 1912-1916 and were together with the Cardinals from 1918 until Barrett's death in 1939. According to the latest research, Kelchner and Barrett – in that order – were the two most prolific signing scouts in major-league history.
Besides the normal scouting process of viewing amateur and minor-league players, the Cardinals ran an extensive network of tryout camps throughout the nation, attracting hundreds of players to a single camp and maybe signing one or two from the masses. Rickey's philosophy, often stated, was "out of quantity comes quality."
In 1915 Pop was manager for a few weeks of Lowell (New England League) and the same in 1919 for Reading. Perhaps his greatest managerial feat took place in the summer of 1918, when he managed the 1918 Lebanon Bethlehem Steel League team, which at different times included future Hall of Fame players Babe Ruth, Honus Wagner, and Stan Coveleski. Other major leaguers on the club were Sam Agnew, Joe Schultz, Fred Beebe, Charlie Babington, Eddie Miller, Norm Plitt, Del Pratt, George "Ducky" Hale, Tom Jones, Jim Shaw, and Ernie Shore.
On June 7, 1952, Pop Kelchner received one of his greatest honors. Before a crowd that included Branch Rickey and Connie Mack the baseball program at Albright College renamed its playing field in honor of Pop. It remains Kelchner Field to this day. The plaque that was installed that day was inscribed as follows:
Named in Honor of

Charles "Pop" Kelchner

Pioneer in Athletics At Albright

Versatile Athlete – Athletic Coach – Teacher of Languages

Loyal Alumnus – Well Known Baseball Scout Nationally

Acclaimed For His Good Sportsmanship and Christian Living

He Played Well In The Game of Life – He Had The Will To Win

Erected by The Board of Trustees

June 7th, 1952
Carie Kelchner passed away on March 29, 1933. Pop Kelchner died on September 19, 1958, in the Barrow Nursing Home near Palmyra, Pennsylvania. He was buried in the Old Union cemetery, Myerstown, Pennsylvania. Pop was posthumously inducted in 1967 into the Pennsylvania Sports Hall of Fame and in 2008 into the Reading, Pennsylvania, Hall of Fame.
His 86 signings were: Earl "Sparky" Adams, Willie Adams, Mike Balenti, Ray Bates, Les Bell, Charles "Chief" Bender, Charlie Berry, Joe Berry, Frank Brower, Myrl Brown, Prentice "Pidge" Browne, Jim Bucher, Tom Burgess, Ed Clough, James "Ripper" Collins, Harry Coveleski, Frank Crossin, Bert Daniels, Jake Daubert, John Davis, Maurice "Shorty" Dee, Eddie Delker, Sam Fishburn, Paul Fittery, Jake Flowers, Jesse Fowler, Fred Frankhouse, Charlie Gelbert, Tommy Glaviano, Ray Grimes, Frank Grube, Henry "Hinkey" Haines, Joe Harris, Cliff Heathcote, Harry Hoch, Izzy Hoffman, William "Baby Doll" Jacobson, Dick Kauffman, Mike Kircher, Howie Krist, George "Whitey" Kurowski, Eddie Lake, Frank Leary, John Leary, George Maisel, Walter "Rube" Manning, Walter "Rabbit" Maranville, Lee Meadows, Joe Medwick, Ed Miller, Vince Molyneaux, Herbie Moran, Eddie Murphy, Danny Murtaugh, Stan Musial, Billy Myers, Joseph Myers, Lynn Myers, Mickey O'Neil, Warren "Curly" Ogden, George "Kewpie" Pennington, Norman Plitt, Ken Raffensberger, Tony Rensa, Jimmy Ring, Mike Ryba, Joe Schultz, Jim Shaw, Bob Shawkey, Bill Sherdel, Yale "Tod" Sloan, Henry Smoyer, Charlie Snell, Allan Sothoron, Max Surkont, Jim Thorpe, Oscar Tuero, Clarence "Babe" Twombly, Edwin "Cy" Twombly, Joe Ward, George "Possum" Whitted, Ted Wilks, Lewis "Hack" Wilson, George Winter, Frank Woodward, and Eddie Zimmerman.
Kelchner also signed Ron Smiley, possibly the last player signed in his long career.
Sources
The majority of the research for this article was provided by Ron Smiley.
WWI draft registration card
Letter from Kelchner to The Sporting News on Cardinals stationery, 1947
The Sporting News questionnaire
Various articles from The Sporting News, Reading Eagle, Harrisburg Patriot-News, and the Lebanon Daily News
Philadelphia A's Historical Society
Berks County Historical Society
http://philadelphiaathletics.org/collectorscorner/kelchner.htm
St. Louis Cardinals Hall of Fame
Albright College Collections
Branch Rickey Papers – Library of Congress
Redleg Boy DVD by Ron Smiley and Ed Rose
Full Name
Charles Schaeffer Kelchner
Born
August 2, 1875 at Fleetwood, PA (US)
Died
September 19, 1958 at Palmyra, PA (US)
If you can help us improve this player's biography, contact us.
https://sabr.org/sites/default/files/KelchnerPop-1941.png
600
800
admin
/wp-content/uploads/2020/02/sabr_logo.png
admin
2012-01-29 20:43:50
2012-01-29 20:43:50
Pop Kelchner