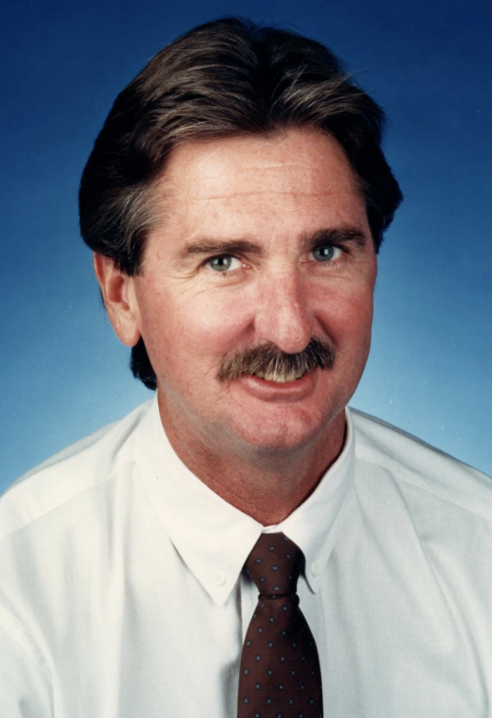 ---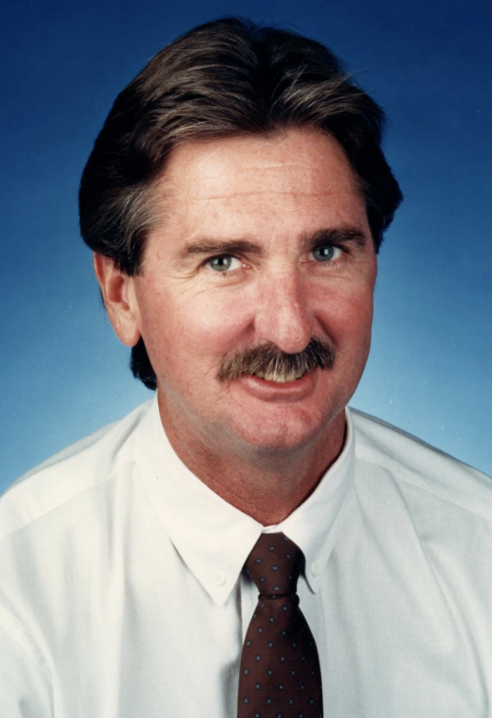 Suppose they started a baseball season and nobody came?
That was indeed the situation at the beginning of the 1972 season when a players' strike, the first in baseball history, delayed the start of the campaign. Fans and media everywhere were disappointed, of course. Nowhere was this truer than in Dallas-Fort Worth, where major-league baseball was about to become a reality with the Washington Senators relocating to the area and being renamed the Texas Rangers.
Among the scribes itching to cut his teeth on the baseball beat was Randy Galloway of the Dallas Morning News. Galloway was a rookie at covering professional baseball in 1972, and even though his introduction to the majors had to wait a little longer than normal – the Rangers missed their first regularly scheduled games – covering the team turned into one of the great learning experiences of a long career as a Dallas sports reporter and broadcaster.
George Randolph Galloway was born on January 19, 1943, in Mayfield, Kentucky, one of three children of Parker and Margaret (Bingham) Galloway. Parker was a construction and oil-field worker, while Margaret was the one who passed on the journalistic genes to her son. She had a 50-year career as an ink-stained wretch, with stints as women's editor at the Arlington (Texas) Citizen Journal, and as a writer/editor with the Dallas Morning News and the Grand Prairie (Texas) Daily News.
Parker moved the family moved around the South to wherever the jobs were available. The Galloways settled in Odessa, Texas, for one year where Randy played football. He also lived down the street from four guys who formed a band called The Wink Westerners. "We played football with three of the band members and one guy would never play," recalled Galloway. "He would just kind of sit on the porch and he'd watch us play football across the street in the park. He had real thick glasses."1 His name was Roy Orbison.
The family moved to Grand Prairie, a suburb of Dallas, in 1956. Randy attended Grand Prairie High School, where he met his future wife, Janeen, at the local Dairy Queen; he was a senior and she was a junior. They married in 1964 and celebrated their 50th anniversary in 2014.
Randy studied journalism at Houston State University and began getting immersed in the world of sportswriting, working part time at the weekly Grand Prairie Banner and the Grand Prairie Daily News. After he got married, he did some construction work while continuing his apprenticeship. He did part-time work with the Dallas Morning News, followed by his first full-time job with the daily Port Arthur (Texas) News, in Cajun country near the Louisiana border, in 1965. The Port Arthur job lasted 14 months, but Galloway remembered the town and the people there fondly. "I loved it down there," he said, referring to Port Arthur. "I learned the Cajun culture and they're still my favorite people."2
He returned to the Morning News in 1966, this time as a full-time sportswriter – he stayed there until 1998, when he joined the Fort Worth Star-Telegram – and when the Rangers came to town, he became their beat reporter, even though his only experience in writing about professional sports had come from covering the Dallas Chaparrals of the old American Basketball Association.3 Still, that time reporting on the "Chaps" helped him prepare for covering baseball. "I did the Chaps for four years, and that was a great foundation for what was to come with the Rangers," he said.4
Covering the 1972 Rangers was a daunting task for any reporter, partly because they were a terrible team – they had a 54-100 record in the strike-shortened season – but also because their manager was Ted Williams, who was notorious for his relations with the media. Nevertheless, Galloway got along well with the Splendid Splinter.
"For whatever reason, Ted took a liking to me early in the season," Galloway recalled. "I don't think he knew or cared who I was during six weeks of spring training. But Ted treated me wonderfully. So, obviously, based on his media reputation, I was shocked."5
Obviously it's more fun to write about a pennant contender, but writing about a lousy team taught Galloway that if a journalist writes something negative about a player, he'd better be willing to stand behind it. "I learned quickly that when you write negative on someone, be sure to be there early in the clubhouse the next afternoon. Show your face," he said. "What you write, you own. Players do notice if you are hiding out after a negative story."6
As a sideline to reporting on the Rangers that year, he also became one of the team's official scorers, despite never having covered baseball. This was back in the days before free agency, and players who had no problem with anything negative you wrote about them were unforgiving if you gave them an error on a play because that could affect their contract negotiations for the next season. The grief he contended with wasn't worth the $50 per game he received, so he quit doing the job early in the 1974 season. By that time Billy Martin was managing the Rangers, and on hearing that he had quit, a disappointed Martin told Galloway that he was the best scorer the team had – three days after tearing a strip off him by phone from the dugout and calling him the worst scorer in all of baseball.
Any glitz and glamour that came from being a beat writer for a major-league ballclub was tempered by the fact that Galloway was away from home a lot, leaving Janeen to take care of their two young daughters, Gina and Jennifer.
"I really did have to do a lot of it on my own, because he was on the road a week or two at a time, and when they were in spring training, he would leave for six weeks," Janeen remembered. "But I think with him being gone so much, [the children] appreciate all the time they have with him now."7
As he accumulated more experience covering the Rangers, Cowboys, and other Dallas teams as a print journalist in the 1970s, Galloway also began doing occasional guest spots on sports-talk radio shows. His on-air colleagues felt that he was a natural for the airwaves. "Randy had a lot of things going for him," said fellow radio host Norm Hitzges. "He was smart; he had a folksy style; and he had a very recognizable voice."8
Those attributes eventually led to a regular program on WBAP-AM in 1985; the show was called, to give you an idea of the man, Wimp-Free Sports Talk. Galloway was successful on the show because he, as Howard Cosell would have said, "told it like it is."
"Well, he has strong opinions, and that's what makes a successful talk-show host, no matter if it's sports or news issues," said Tyler Cox, a WBAP operations manager when Galloway worked there. "Randy is a host that a lot of people love to hate."9
He switched over to ESPN radio in 2003, calling his show Galloway and Company until he retired from radio in 2008. His retirement prompted some of his colleagues to say some very nice things.
"When Randy was the lead columnist for the Dallas Morning News, he was the best colleague a beat writer like myself could have, as he was in the know on a lot of things and passed them along without expecting any credit for whatever story came from the tip he provided," said Ed Werder of ESPN.10
"My mom died unexpectedly of lupus in 1997. Ironically, Galloway's brother died the e week," recalled Jean-Jacques Taylor of ESPNDallas.com. "Still, Galloway made it a point to come by my house and offer his condolences to me and my family. That the most important columnist in Dallas-Fort Worth would make time to get my address and show up unannounced in my time of grief meant a lot."11
As of 2015, Dallas residents might no longer hear Galloway's voice on radio, and he might not generate the emotions that can build up through the intimacy of radio, but don't confuse retirement with inactivity; he remained a vital part of the Dallas sports scene with his column for the Star-Telegram.
His fondness for sports, and his aversion to wimps, for that matter, went beyond baseball, football, and basketball. He became part-owner of Wimp Free Racing Stables in 1995 –maybe it's the Kentucky blood. A feature on Galloway in The Texas Thoroughbred captured how he feels about the Sport of Kings.
"I've been there when the (Dallas) Cowboys have won five Super Bowls and all, but I've never come close to being as pumped up as when our horse is about to run in a $10,000 claiming race at Trinity Meadows," Galloway said. "There's no finer feeling on Earth."12
This biography was published in "1972 Texas Rangers: The Team that Couldn't Hit" (SABR, 2019), edited by Steve West and Bill Nowlin.
Sources
In addition to the sources cited in the Notes, the author used the following:
Legacy.com.
Vipfaq.com.
Notes
1 Robert Philpot, "Retirement Will Be a Relative Term for Randy Galloway," Fort Worth Star-Telegram, December 21, 2013.
2 Philpot.
3 The Chaparrals were one of the ABA's flagship franchises in 1967. They became the San Antonio Spurs in 1973, and joined the NBA when the two leagues merged for the 1976-77 season.
4 Email from Randy Galloway to the author, September 28, 2015.
5 Galloway email.
6 Galloway email.
7 Philpot.
8 Philpot.
9 Mike Shropshire, "Randy Galloway: King of Sports Radio," D Magazine, December 1997.
10 Richard Durrett, "More Than a (Galloway &) Co. Man," ESPNDallas.com, October 7, 2013.
11 Durrett.
12 Anne Lang, "Texas Profile: Randy Galloway," The Texas Thoroughbred, May 1996.
Born
January 19, 1943 at Mayfield, KY (US)
If you can help us improve this player's biography, contact us.
https://sabr.org/sites/default/files/Randy%20Galloway.png
600
800
admin
/wp-content/uploads/2020/02/sabr_logo.png
admin
2018-01-13 07:06:44
2020-04-09 14:40:26
Randy Galloway