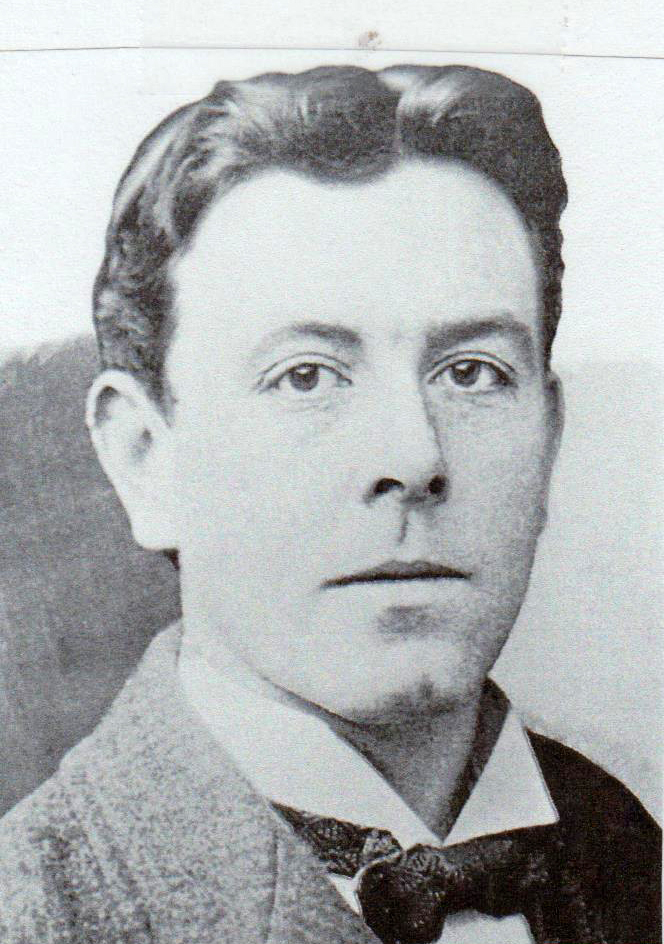 ---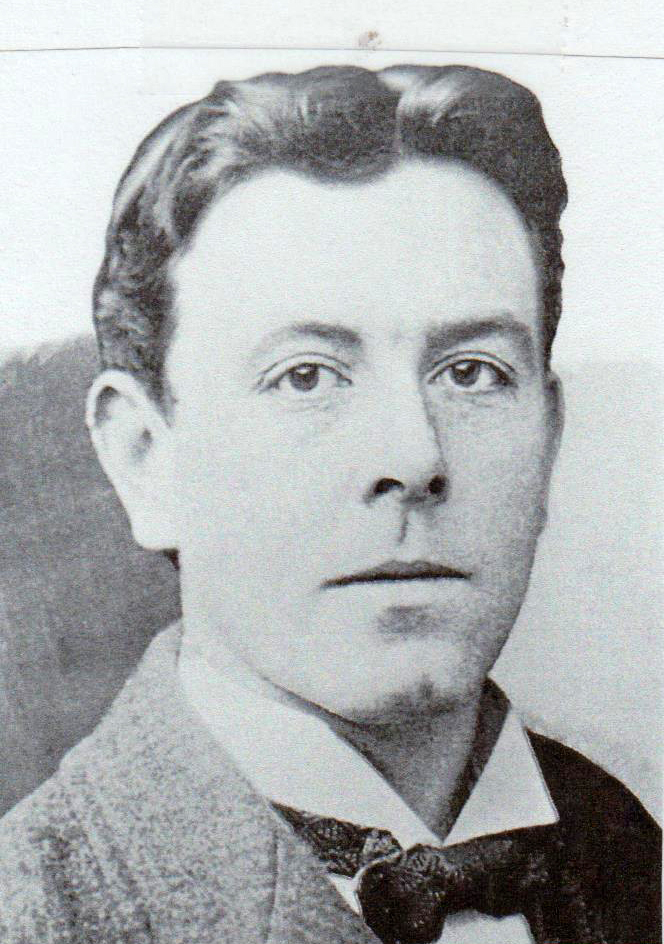 The career of turn-of-the-20th-century pitcher Red Donahue presents a study in contrasts. Toiling for the woeful National League St. Louis Browns in his early years, the auburn-haired right-hander posted dismal numbers. Indeed, in 1897 Donahue set a still-standing major league record for single-season losses from the modern pitching distance of 60 feet, six inches: 35. But new livery effected immediate change in the Donahue fortunes. For the Philadelphia Phillies, he threw an 1898 no-hitter at the pennant-winning Boston Nationals, and thereafter registered two 20-win seasons. Jumping to the American League, Red won a career-high 22 games for the American League St. Louis Browns in 1902. He was still an effective member of the Detroit Tigers rotation when he abruptly left the game after the 1906 season. From then on, Donahue concentrated on the operation of a newly acquired saloon-hotel in Philadelphia. The venture prospered, but Red's enjoyment of business success was relatively brief. When he succumbed to the ravages of tuberculosis in 1913, Red Donahue was only 40 years old.
Francis L. Donahue1 was born in Waterbury, Connecticut on January 23, 1873. He was the second of at least five children2 born to Connecticut Union Army veteran-turned-attorney Thomas Donahue (1838-1892), and his wife Margaret (nee Bradley, 1847-1887), a native of the Canadian province of New Brunswick. Both elder Donahues were of Irish-Catholic descent. As the offspring of a successful and locally prominent criminal defense lawyer, the Donahue children grew up in comfortable circumstance, with Frank (aka Red) and younger brother Tom (aka Pink) gravitating toward athletics. The others became active in amateur theatrical productions.3 As a baseball player, Frank first attracted attention as a right-handed throwing and batting pitcher-first baseman for Waterbury High School.4 After graduation, he continued playing ball with area amateur and semipro nines while working as a driver for various city businesses.5
In 1892, a stint with a semipro club in New Milford, Connecticut, provided Donahue the springboard to a career in professional baseball. At the request of his teammate-friend (and Waterbury native) Roger Connor, New York Giants player-manager John Montgomery Ward agreed to audition the 20-year-old Donahue. After the prospect had pitched well in several exhibition contests, Ward decided to try him out under real game conditions. Red Donahue made his major league debut on May 6, 1893, pitching three respectable innings in relief of staff ace Amos Rusie in an 18-8 rout of the Washington Nationals. An unidentified New York Herald reporter was among those suitably impressed, declaring that Donahue, "Roger Connor's red-headed phenom, finished the contest with exceeding satisfaction."6 But when he was hammered for seven runs in two innings work against Philadelphia three weeks later, Ward decided that young Donahue needed additional seasoning and released him to the Lowell (Massachusetts) club of the minor New England League. There, Donahue went 3-1 with an excellent 1.70 ERA in 37 innings.
The following season, Donahue pitched well for Mike "King" Kelly's Allentown team in the Pennsylvania State League, going either 17-8 (according to Baseball-Reference) or 18-4 (according to contemporaneous sources). Red completed his minor league apprenticeship in 1895 with tours of duty in Rochester (Eastern League) and Grand Rapids (Western League), before being purchased by the St. Louis Browns. Given a late season start against the Boston Nationals, "Donahue, the new find from Waterbury," was deemed to have "acquitted himself very creditably" in a 6-0 loss.7 The game result, however, was an augur of things to come.
Donahue's new team was a sad-sack outfit, a perennial contender for the cellar in the bloated 12-club National League. Having gone 39-92 (.298) for an 11th-place finish in 1895, the Browns posted a negligible one-win improvement to 40-90 (.308) the next season, Donahue's first complete major league campaign. As might be expected, Red took his share of the lumps, going 7-24 with a swollen 5.80 ERA, while surrendering a whopping 376 base-hits and 98 walks in 267 innings-pitched. And worse was to come in 1897. Working for a hapless 29-102 (.221) bottom-dweller, Donahue went 10-35, setting the all-time modern-day mark for single-season pitching futility. Not only did his 35 losses establish a still-unsurpassed negative milestone, Donahue also yielded more base hits (485), earned runs (237), and home runs (16) than any other NL pitcher that season. Still, Red's 38 complete games led the league, while his 10 wins and 348 innings pitched were the lowly Browns' best. That said, his time in St. Louis left the Donahue record at a depressing 17-60 (.221) in little more than two major league seasons.
Deliverance took the form of a multi-player post-season trade that dispatched Donahue to the Philadelphia Phillies.8 Given decent batting and defensive support, Red went 16-17 with a much-reduced 3.55 ERA, his season highlighted by a 5-0 no-hit victory over the pennant-bound Boston Nationals. Characteristically, the Donahue masterpiece included only one strikeout.9 Although he was good-sized (6-feet, 187 pounds) and athletic, Red did not throw hard. "Pitcher Donahue … made excellent use of the gray matter beneath his auburn locks," reported the Cincinnati Enquirer. "First, it was a tantalizing slow one, and then a very speedy curve. His change of pace could not have been excelled, and his opponents were 'shooting ducks' from start to finish. There was not the semblance of a base-hit."10
The trade to the Phillies did more than reverse the trajectory of Red Donahue's major league career. It also completed the change in his domestic situation. Through 1896, Donahue had spent his entire life in Waterbury, returning to his hometown every offseason.11 He had married a Waterbury lass named Nellie Margret (maiden name unknown, 1871-1934) in 1894, and the couple's only child, son Francis Thomas, was born there two years later. The trade to the Phillies brought Red and his young family to the City of Brotherly Love, the place where he would reside for the remainder of his life. It also afforded him a winter job hawking baseball equipment for A.J. Reach & Company, the Philadelphia sporting goods manufacturer.12 Following Red to Philadelphia was his younger brother Tom, about to begin belated college studies at Villanova. This would later prove a source of confusion, with modern baseball reference works identifying Red Donahue as a Villanova product. Actually, it was Tom Donahue (not Red) who was the gridiron and diamond standout at Villanova.13 Red never attended college.14 He did, however, serve as early-spring Villanova baseball coach in 1902, the season that Tom Donahue captained the Wildcats squad.15
Donahue ascended to the upper echelon of National League pitchers in 1899, going 21-8, with four shutouts and a 3.39 ERA in 279 innings pitched. Two solid seasons, including a 20-win campaign in 1901, followed. Pitching for the first-division Phillies instead of the wretched Browns, Donahue blossomed, transforming from a chronic loser into a consistent winner, posting a 72-48 (.600) record during his four years in Philadelphia. In 1902, however, Red joined the exodus of NL talent bound for the new American League. Happily for him, the St. Louis Browns club that he signed with bore little resemblance to the non-competitive NL team (now called the Cardinals) that formerly employed Donahue. These Browns were a pennant contender, eventually finishing second to the champion Philadelphia A's. Red did more than his part to aid the St. Louis cause, registering a career high in victories (22). That winter, it was announced that the Browns would have a "brick-top battery" in 1903, the club having just signed Villanova catcher Tom Donahue. According to the Washington Evening Star, the newcomer would be dubbed "Fire Red" Donahue because his auburn hair was even brighter than Frank's.16 But the 1903 season proved a disappointment to the Donahue brothers. Tom was released after a brief spring training tryout, and Red got off to a mediocre start. With his record standing at a lackluster 8-7 in early August, Red was traded to the Cleveland Naps.17 Combined, Red fell to 15-16, but with an excellent 2.59 ERA. He then rebounded with arguably his finest major league season, winning 19 games for the 1904 Naps and posting career bests in ERA (2.40), shutouts (6), and strikeouts (127).
It was during his AL tenure that Donahue cemented his reputation as a baseball wit. Sports reporters, including Naps ace pitcher-sometimes newspaper columnist Addie Joss, periodically regaled readers with yarns about how Donahue flummoxed gullible rookies with improbable tales about local landmarks—he once informed a greenhorn teammate that a statue of Martin Luther commemorated the best bunter in the American League, while another rube was told that the bust of US Secretary of State William H. Seward depicted him during his playing days for the New York Giants.18 But his putdowns of enemy batsmen—Joe Birmingham and Eddie Hahn were two memorable targets of Donahue abuse19—could be caustic, and would one day come back to haunt the pitcher.
A substandard 6-12 effort for Cleveland in 1905 precipitated a post-season trade to the Detroit Tigers. There, Donahue rebounded with a 13-14, 2.73 ERA showing that was a notch above the norm for the sixth-place (71-78) Bengals, and he reportedly signed the 1907 season contract sent to him by Detroit that winter. But as it turned out, the professional career of Red Donahue was over. Having saved his salary ($4,500 for the 1903 season)20 and invested prudently over the years, the now 34-year-old veteran had accumulated the stake necessary to purchase a saloon-hotel in Philadelphia. And from then on, Donahue focused his attention on making the premises a financial success.
His dismal numbers early in his career with the NL St. Louis Browns doomed Donahue to a sub-.500 record over his 13-season major-league career. He finished 164-175 (.484), with 25 shutouts and a 3.61 ERA in 2,966 1/3 innings pitched. Never a hard thrower, Red struck out only 787, while issuing 689 bases on balls and hitting 113 batters. His retirement from the game was a matter of choice by Donahue but, according to widely-circulated reports, one fueled by disappointment of his expectation of being installed as Washington Senators player-manager for the 1907 season. According to Donahue, American League President Ban Johnson had privately promised him the Washington skipper's post the previous summer.21 But when the job went to minor-league manager Joe Cantillon instead, Red reacted bitterly to being "thrown down" by Johnson.22 Said Red: "Having been faithful to the (American League) for seven years and having the ability to handle a club, I thought I was entitled to the Washington job, especially in preference to an outsider like Cantillon."23 But elsewhere it was reported that Red Donahue's own sharp tongue had been the cause of his rejection. Donahue "queered himself early in the (1906) season with coarse profanity on the diamond and never stood a chance of getting the appointment as (Washington) manager," maintained the Washington Evening Star.24 It was also alleged that Donahue was widely disliked in the player ranks. "Frank has a bitter tongue in his head and ball players as a rule never forgive those who try to hang them up to ridicule."25
Whatever the case, Donahue was soon back in the news, reportedly jumping his Detroit contract and signing to pitch for the Wilmington, Delaware club in the outlaw Atlantic League.26 But nothing ever came of such claims, and Donahue spent the summer tending to his new saloon-hotel business.27 But in late August, more substantial reports had Red Donahue rejoining the Tigers for the 1907 pennant stretch run. "Hold On, Hughie. I'm coming," Donahue supposedly wired Detroit manager Jennings in response to a distress call put out by the Tigers field leader.28 From his station behind the bar of his saloon, Donahue informed inquiring sports reporters that, "The old wing feels pretty good and I hope to be of some help to Jennings."29 But once again, nothing happened, as the Tigers managed to capture the American League flag without Donahue's assistance. While Detroit lost the 1907 World Series to the Chicago Cubs, the erstwhile hurler tended to his business interests in Philadelphia.
Despite the Washington Star assertion that Donahue and his acerbic manner had antagonized many fellow ballplayers, his Philadelphia saloon became a popular hangout for on-the-road players and several teams availed themselves of accommodations at Donahue's hotel. With his business thriving, there was no need, much less any real prospect, of Red returning to professional baseball. Nevertheless, Detroit club owner Frank Navin kept Donahue on the Tigers' reserved-but-suspended list for the 1908-1909 seasons, just in case.30 By the time that the Tigers finally released Donahue, his baseball career was well behind him—and he was already exhibiting the early symptoms of tuberculosis. But he kept working, and the gravity of Donahue's health situation remained unknown to the baseball world until his brother Tom gave out the sad news that Red was dying in July 1913.31
Francis L. "Red" Donahue died at his Philadelphia residence on August 25, 1913. The primary cause of death was pulmonary tuberculosis.32 He was only 40. Following local funeral services, his remains were transported to his birthplace and interred in New St. Joseph Cemetery, Waterbury. Survivors included wife Nellie and son Frank.
Acknowledgments
This biography was reviewed by Chris Rainey and Joel Barnhart and fact-checked by Alan Cohen.
Sources
Sources for the biographical info recited herein include the Red Donahue file maintained at the Giamatti Research Center, National Baseball Hall of Fame and Museum, Cooperstown, New York; Major League Baseball Profiles, 1871-1900, Volume 1, David Nemec, ed. (Lincoln: University of Nebraska Press, 2011), 50-51; US Census data and Donahue family posts accessed via Ancestry.com, and certain of the newspaper articles cited below. Unless otherwise noted, stats have been taken Baseball-Reference.
Notes
1 Like many other Irish-American men of his generation, Donahue abandoned use of the name Francis as soon as he was able. Throughout his life, he gave and wrote his first name as Frank. But the nickname Red appeared about as often in newsprint, and modern baseball authority like Baseball-Reference and Retrosheet identify our subject as Red Donahue, rather than Frank. A few reference works also give Donahue's middle name as Rostell, embracing a fiction contained in a pair of smarmy game dispatches published in the Cleveland Plain Dealer, August 20 and 24, 1904. Records from the 1880 US Census through his February 1913 last will and testament establish our subject's name as Frank L. Donahue. Although no conclusive documentary proof was uncovered by the writer, it is highly probable that Donahue's middle name was Louis, the same as that of his grandson and namesake Francis Louis Donahue (1917-1955).
2 Donahue's siblings were Nelly (Mary Ellen, born 1872), Thomas (1875), Louise (1877), and George (1880).
3 The performances of Nelly and Louise Donahue in the melodrama The Fair Rebel were singled out for praise by a local critic. See "A Finished Performance," Waterbury (Connecticut) Evening Democrat, April 20, 1897: 6. The production also included their younger brother George, a member of the orchestra and an intermission singer.
4 Per "Record of Red Donahue," unidentified August 1913 news article contained in the Red Donahue file at the Giamatti Research Center.
5 It is unclear whether Frank is the Donahue who played outfield for the Waterbury Brass Citys in 1890, but he is unmistakably the Donahue who pitched for the Acmes in 1891. See e.g., "World of Sports," Waterbury Evening Democrat, June 22, 1891: 5, and August 3, 1891: 5. His Waterbury residence and employment for those years are verified by entries in Waterbury city directories.
6 See "A Fusillade for O'Rourke," New York Herald, May 7, 1893: 23.
7 Per "Boston's Day," Boston Daily Advertiser, September 10, 1895: 7.
8 In addition to Donahue, St. Louis sent infielder Monte Cross and utilityman Klondike Douglas to Philadelphia in exchange for catcher Jack Clements, third baseman Lave Cross, outfielder Tommy Dowd, pitcher Jack Taylor, and $1,000.
9 Regarding 19th century strikeout totals, it should be remembered that foul balls were not counted as strikes. The foul ball-strike rule was not adopted by the National League until 1901.
10 Cincinnati Enquirer, July 9, 1898.
11 As confirmed by Waterbury city directories until 1897, when his removal to St. Louis was noted.
12 Donahue's primary sales target was minor league and semipro ball clubs located in his native New England. See e.g., "Pitcher Donahue in Town," New Haven (Connecticut) Morning Journal, January 16, 1900.
13 During the fall, Tom Donahue was a lineman on the Villanova football team. See e.g., "Frank Donahue in Meridan," Waterbury Evening Democrat, November 16, 1899: 8;"Victory for Galladet," Washington (DC) Evening Star, October 24, 1901: 10. During the spring, Tom switched to catcher's gear for the Wildcats baseball team, as oft-noted by his old hometown newspaper. See e.g., Waterbury Evening Democrat, June 2, 1899: 8; April 26, 1900: 8, and April 3, 1901: 8. Tom Donahue later received a tryout from the St, Louis Browns and played minor league baseball briefly.
14 Interestingly, the 1894 Waterbury City Directory has the Donahue brothers living together at 295 East Main Street, and lists Frank L. Donahue as a law student and Thomas E. Donahue as a ballplayer. Frank (Red), intelligent and the son of an attorney, may well have dabbled in some off-season schooling before he got married. But if he did so, it surely was not at Villanova, located almost 200 miles away from his residence in Waterbury.
15 See "City Notes," Waterbury Evening Democrat, January 1, 1902: 2, noting that catcher Tom Donahue was one of three Waterbury natives on the Villanova baseball team and that "Frank Donahue, the well-known pitcher, is coaching the candidates for the team." See also, "College Coaches," Washington (DC) Times, March 16, 1902: 7. The next year, Frank tutored Yale pitching recruits before leaving for spring training with the St. Louis Browns. See "Yale Will Have Donahue's Services," Worcester Daily Spy, February 22, 1903: 1, and "Will Coach Yale Pitchers," Trenton Evening Times, February 23, 1903: 9.
16 See "Base Ball Notes," Washington Evening Star, January 22, 1903: 9. In their hometown, the red-headed Donahue brothers were known as Red (Frank) and Pink (Tom). See Waterbury Evening Democrat, January 1, 1902: 2.
17 In exchange for Donahue, St. Louis received right-hander Gene Wright.
18 As related in Addie Joss on Baseball: Collected Newspaper Columns and World Series Reports, 1907-1909 (Jefferson, North Carolina: McFarland, 2012), 68-69.
19 Among other places, Donahue's torment of Birmingham and Hahn is memorialized in "Red Donahue, Old Waterbury Star, Dying in Phila.," Bridgewater (Connecticut) Evening Farmer, July 7, 1913: 8, and "Donahue's Career," Springfield (Massachusetts) Daily News, July 9, 1913: 8.
20 Per the Red Donahue Baseball-Wiki page of Baseball-Reference.
21 During its first decade of operation, league president Johnson exercised considerable power over AL ballclubs and was not averse to influencing their hiring decisions, including the appointment of team managers.
22 See e.g., "Conspiracy To Keep Red Down," Detroit Times, January 10, 1907: 7; "Why Donahue Quit," Grand Rapids (Michigan) Press, January 14, 1907: 7: "Many Claim To Be Disappointed," Cleveland Plain Dealer, February 6, 1907: 6.
23 "Donahue Promised Washington Berth," Washington Times, January 21, 1907: 9.
24 As re-printed from the Washington Evening Star in "Swear Words Lost Red Donahue That Chance at Washington," Detroit Times, January 29, 1907: 7.
25 Ibid.
26 See "Donahue Jumps," Cleveland Plain Dealer, February 16, 1907: 6; "Lawson Signs Red Donahue," Wilmington (Delaware) Evening Journal, February 16, 1907: 9; "Will Play with Outlaws," Washington Evening Star, February 17, 1907: 59.
27 In February 1907, the National Association of Base Ball Leagues, the overseer of minor league baseball, granted exclusive right to the Wilmington territory to the Tri-State League. Rather than fight Organized Baseball, Atlantic League club owner Al Lawson promptly removed his Wilmington club to Reading, Pennsylvania.
28 See "Frank 'Red' Donahue, Great Talkative Pitcher, To Join Tigers," Muskegon (Michigan) Daily Chronicle, August 22, 1907: 8: "Donahue To Rescue," Spokane (Washington) Press, August 26, 1907: 4.
29 Washington Evening Star, August 22, 1907: 10.
30 See "Eight Recruits Are Already Discarded," Calumet (Michigan) News, December 24, 1909: 19; "The Original Detroit Ball Club of 1909," Detroit Times, January 21, 1909: 2. See also, Paul H. Bruske, "Sports Views and Reviews," Detroit Times, November 5, 1908: 2.
31 See e.g., "Red Donahue Reported Dying," Duluth (Minnesota) News-Tribune, July 6, 1913: 7; "In the Field of Sports," Barre (Vermont) Daily News, July 12, 1913: 3.
32 Per the Donahue death certificate viewable on-line via Ancestry.com.
Born
January 23, 1873 at Waterbury, CT (USA)
Died
August 25, 1913 at Philadelphia, PA (USA)
If you can help us improve this player's biography, contact us.
https://sabr.org/sites/default/files/DonahueRed.jpg
600
800
admin
/wp-content/uploads/2020/02/sabr_logo.png
admin
2019-12-10 12:52:53
2020-04-09 14:37:28
Red Donahue