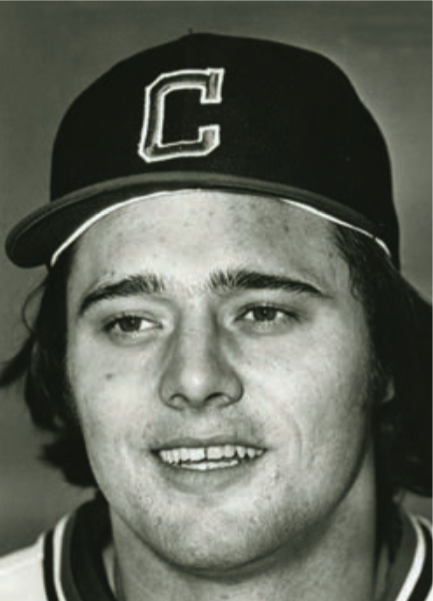 ---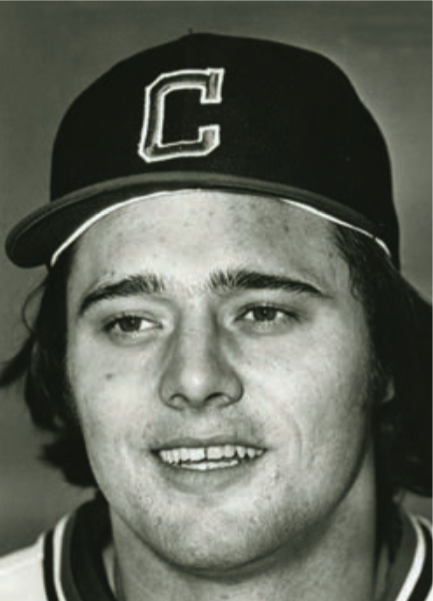 Rick Manning, to quote journalist Steve Eby, "just might be the ultimate Cleveland Indian."1 He was drafted by the Indians in 1972 and played center field for them from 1975 to 1983, when he was traded during the season to the Milwaukee Brewers. He played for the Brewers through 1987. Manning returned to Cleveland to work as the color commentator for the Indians cable network in 1990. It is a position he still maintained as of the 2018 season. This is the longest tenure of any television broadcaster for the franchise – and this also means that he broadcast games throughout the entire glory days period of the 1990s. It should be noted that Tom Hamilton has been the radio broadcaster for the Tribe since 1990, becoming the chief radio announcer in 1998.
When you listen to broadcasts, you may hear Manning referred to as "Arch" or "Archie." This became his nickname because of another professional athlete who also has the name of Manning: former New Orleans Saints quarterback Archie Manning. The only other Indians player who has been associated with the team for as long as Manning is Herb Score (38 years as a pitcher, then announcer); Manning recently surpassed Mel Harder's time with the club (37 years as a pitcher, then coach). Overall, as a player, Manning earned a lifetime batting average of .257, with 56 home runs and 458 runs batted in.
Richard Eugene Manning was born to Roy and Doris (Bartlett) Manning on September 2, 1954, in Niagara Falls, New York. An older brother (July 14, 1951-September 12, 2015)2 was named Glenn. A brother named Kevin was known as "Gopher" (February 6, 1956-December 13, 2017) and other siblings were Gary, Terry, and Gwyn. Rick attended LaSalle High School3 in Niagara Falls. He was a fan of the National League and because his father was from St. Louis, he rooted for the Cardinals, even though other people from his hometown would travel to see the Indians play.4
Manning, who played shortstop in high school,5 has been quoted as saying he was scouted by multiple teams and, in 1972, he was drafted by the Indians as the second pick of the first round of the draft – with Manning believing the Indians to be one of the least likely teams to draft him.6
Manning, who threw right-handed and batted left-handed, spent less than three full seasons in the minor leagues. After drafting him, the Indians sent him to Reno of the Class A California League. In his second year there, 1973, he smacked 14 triples and had 24 stolen bases. He was promoted to Triple-A Oklahoma City in 1974 and after 30 games there in 1975, he was called up to the Indians in May.
The 20-year-old, 6-foot-1 inch, 180-pound Manning played his first game for the Indians on May 23, 1975,7 starting against the Oakland Athletics. Batting against Sonny Siebert in the first inning, he flied to right field in his first major-league at-bat. In the seventh, he got his first big-league hit, a single to center off Jim Todd.
In 120 games, Manning batted .285 and stole 19 bases. Of his debut major-league season, he said, "I was just happy to get to the big leagues. It was a dream come true. I was only 20 years old and back then there were no expectations – you just get to the big leagues and that's what you wanted to do."8 In 1976 the team moved All-Star George Hendrick to left field, making Manning their main center fielder and leadoff hitter. Manning proceeded to win a Gold Glove.9
Some major-league highlights include his head-first slide into second base on June 4, 1977. Manning finished the game against the Seattle Mariners in the Kingdome (and in fact played for three more games before it became too challenging for him to play) but required a back brace for several weeks thereafter. A second set of x-rays, taken about a month later, showed a fractured vertebra that nearly ended his season (he played in only 68 games); he never batted as well after that, with some analysts, including Cleveland sports journalist Terry Pluto, blaming this injury.10
The following year, 1978, Manning recovered from his back injury at the home of Dennis Eckersley, one of his close friends. While he stayed at the Eckersley home, Manning became involved with his friend's wife, Denise. To resolve the tensions that arose, the Indians knew they needed to trade one of the players and chose to trade Eckersley, along with Fred Kendall, on March 30, shortly before Opening Day.11
In return for Eckersley and Kendall, the Indians got Ted Cox, Bo Diaz, Mike Paxton, and Rick Wise from the Boston Red Sox. After the Eckersleys divorced, Manning married Denise, but they later divorced.
On May 15, 1981, Len Barker needed one more out to pitch a perfect game against the Toronto Blue Jays. The 27th batter was Ernie Whitt, and he hit a ball to left-center field. Manning caught the ball to clinch both the win (3-0) and Barker's place in history. Manning told journalist Steve Eby that he wanted the ball hit to him. "He [Barker] was cruising," Manning said, "and mentally it didn't matter where that ball was hit, I felt I was going to catch it."12
On June 6, 1983, the Indians traded Manning, by now an eight-year veteran, along with Rick Waits to the Milwaukee Brewers for Ernie Camacho, Jamie Easterly, and Gorman Thomas.13 Manning began playing fewer games in 1986 when Robin Yount was moved to center field. But he did get caught up in one more memorable moment before his career ended in 1987.
On August 26, 1987, the Brewers were playing the Indians, and the Brewers' Paul Molitor was hoping to extend his 39-game hitting streak, the longest streak since 1900. By the 10th inning, the game was scoreless and Molitor had gone 0-for-4. Cue the moment. Manning comes up to pinch-hit, with Paul Molitor on deck and runners on first and second. Doug Jones of the Indians throws a strike. The fans cheered, confusing Manning since a win was close at hand.
"When I heard the cheers after the first strike," Manning said, "I had to step out of the batter's box and collect myself. I wondered if I'd gotten traded back to Cleveland between innings or something. But I checked my uniform and it was still a Milwaukee one."14
He then realized that the fans actually wanted him to make an out – to give Molitor another chance to bat – but he hit a walk-off single. Fans booed Manning, even though he'd just clinched the victory for the Brewers. Molitor, meanwhile, was the first to give Manning a hug.
In 1990, Manning began providing color commentary for the Cleveland Indians regional cable network and he has also announced games on Fox.
Journalist Marc Bona summed up Manning's broadcasting style and ability this way: "Manning has an ability to break down the nuances of a game. He'll explain why something happened, offers praise when he thinks it's deserved, and he doesn't withhold criticism. He knows the league, and he allows frustration to sometimes boil over into his commentary – not necessarily a bad thing. He doesn't feel a need to fill in every gap in conversation, and he respects the past. But he sometimes repeats Underwood and lets his guard down on clichés every now and then. ('Back in the day' is common.) And while not a joke-a-minute guy, he can be funny."15
Manning and his wife Sue have two children, Kyle and Jessica, as well as six grandchildren. They live in Scottsdale, Arizona.16
In 1980 Manning won the Baseball Writers' Association of America "Good Guy" Award.17 In 1999 he was inducted into the Greater Buffalo Sports Hall of Fame.18 In 2014 he was awarded the Cleveland Association of Broadcasters Excellence in Broadcasting Award.19 In 2017 he was inducted into the Greater Cleveland Sports Hall of Fame. The Cleveland Indians include Manning in their all-time top 100 list for the ballclub.20
Last revised: January 24, 2018
This biography was published in "1995 Cleveland Indians: The Sleeping Giant Awakes" (SABR, 2019), edited by Joseph Wancho.
Notes
1 Steve Eby, "Catching Up With Rick Manning." Did the Tribe Win Last Night? December 11, 2013. Retrieved from didthetribewinlastnight.com/blog/2013/12/11/catching-up-with-rick-manning/.
2 "Mr. Glenn E. Manning," Hooper Funeral Home. No date. Retrieved from hooperfuneralhome.com/obituaries/Glenn-Manning-3/#!/Obituary.
3 "Rick Manning: Professional Baseball Player." Greater Buffalo Sports Hall of Fame. No date. Retrieved from buffalosportshallfame.com/member/rick-manning/.
4 Eby.
5 Greater Buffalo Sports Hall of Fame.
6 Eby.
7 "Indians to Honor STO Analyst Rick Manning May 23, 40th Anniversary of MLB Debut," Fox Sports. May 15, 2015. Retrieved from foxsports.com/ohio/story/cleveland-indians-sportstime-ohio-rick-manning-051515
8 Eby.
9 Eby.
10 W. Laurence Coker, M.D., Baseball Injuries: Case Studies, by Type, in the Major Leagues (Jefferson, North Carolina" McFarland, 2013), 162.
11 Kris Kaiser, "Today in Cleveland Indians History: Tribe Trades Eckersley to Boston," Fansided. 2018. Retrieved from believelandball.com/2018/03/30/cleveland-indians-history-tribe-trades-eckersley-boston/.
12 Eby.
13 "Top 100 Indians: #90 Rick Waits," SB Nation, July 3, 2012. Retrieved from https://www.letsgotribe.com/2012/7/3/3133709/top-100-indians-90-rick-waits
14 Richard Riis, "August 26, 1987: Rick Manning's Walk-Off Single Preserves Teddy Higuera's 10-Inning Shutout." SABR Games Project, accessed on January 21, 2016. https://sabr.org/gamesproj/game/august-26-1987-pinch-hitter-rick-manning-s-walk-single-preserves-teddy-higuera-s-10
15 Marc Bona, "Cleveland Indians' Rick Manning: Analyzing the Team's Color Analyst," Cleveland.com, August 12, 2013. Retrieved from http://www.cleveland.com/tv/index.ssf/2013/08/rick_manning_analyzing_the_col.html
16 Cleveland Indians.
17 Ibid.
18 Greater Buffalo Sports Hall of Fame.
19 "Rick Manning Honored by Cleveland Association of Broadcasting," Cleveland Indians, May 2, 2014. Retrieved from https://tribevibe.mlblogs.com/rick-manning-honored-by-cleveland-association-of-broadcasting-be2a047f42cc
20 "Rick Manning." Greater Cleveland Sports Hall of Fame, 2017. Retrieved from http://www.clevelandsportshall.com/manning-rick/ and "Top 100 Greatest Indians," Cleveland Indians. No date. Retrieved from http://cleveland.indians.mlb.com/cle/history/greatest_100.jsp
Born
September 2, 1954 at Niagara Falls, NY (USA)
If you can help us improve this player's biography, contact us.
https://sabr.org/sites/default/files/ManningRick.jpg
600
800
admin
/wp-content/uploads/2020/02/sabr_logo.png
admin
2012-01-04 20:42:05
2012-01-04 20:42:05
Rick Manning