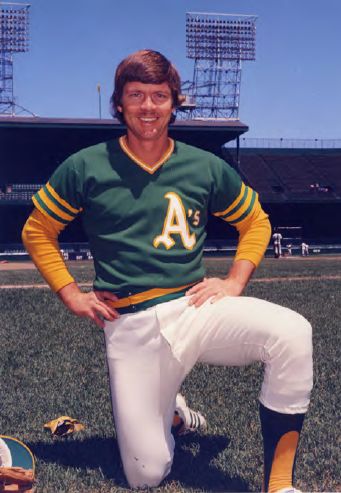 ---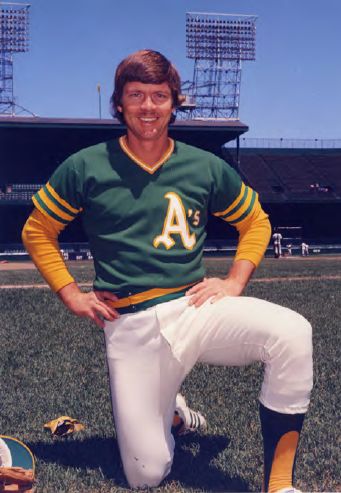 Some men hang around professional baseball for a long time because they possess a skill given to longevity. One may be a good catcher, or a left-handed relief pitcher, and he parlays this ability into lengthy playing careers. Some men hang around professional baseball for a long time because they're great players, and long after they've retired they still trade on their fame to get them work, or at least to make money doing appearances and signing autographs. Still others hang around professional baseball for a long time because it's all they've ever known, and they do whatever jobs need to be done to stay connected to the game. Lifers, you may call them. For example: Ron Clark.
Ronald Bruce Clark was born on January 14, 1943, in Fort Worth, Texas, one of three sons (Mike and Charles were the others) born to Marvin Randolph Clark and Marjorie Geneva Clark, who went by her middle name. Marvin was an aircraft machinist for General Dynamics. Charles was a good amateur pitcher, good enough to be offered a contract by the Cleveland Indians, which he declined.1
Ron began playing baseball at an early age. His father was instrumental in youth baseball programs in the Fort Worth area. "My dad started me at 6 years old," Clark recalled. "It seems I've always had a bat in one hand and a baseball in the other."2 He attended Brewer High School in nearby White Settlement, where he was a four-sport star. He played quarterback and halfback on the football team and guard on the basketball team, and ran the 440-yard relay event in track. On the diamond, Clark earned all-district honors as a sophomore while playing shortstop and as a catcher in his junior season. He split his senior year among second base, shortstop, third base, and catching. He overcame a knee injury suffered playing football in 1958 that required a pair of surgeries to correct.
After graduating from high school in the spring of 1961, Clark signed a contract with the Philadelphia Phillies and made his debut with the Bakersfield (California) Bears of the Class C California League. The 18-year-old hit only .202 but with a respectable .359 on-base percentage in 39 games split between second base and third base. After that, a convoluted series of transactions led to his being property of the Minnesota Twins.
Over the next four seasons Clark worked his way up the Twins' minor-league ladder, playing for Class C San Jose, Class A Wilson (North Carolina), and Double-A Charlotte. He continued to split time between second and third base, and also played 36 games as a shortstop for San Jose in 1962. He never hit higher than .295, but drew walks and provided stellar infield defense.
Many players who aspire to become big leaguers would probably say that they'll make it even if it kills them. In 1964 Ron Clark's journey to the majors nearly did just that. While with Charlotte, he was hit in the chest by a batted ball during fielding practice. A coach was attempting to hit a fly ball to the outfield, but instead hit a line drive right at Clark, who did not see the ball and could not react to it because he was fielding a groundball hit to him by another coach. The ball drilled Clark in the left side of the chest, just above the heart. "Blood gushed out of his nose, ears, and mouth," remembered teammate Frank Quilici. "We thought he was dead." "It knocked me to my knees, but I didn't know I was hurt until I bent over. Then the blood spurted out," Clark said.3 The ball had knocked a bronchial tube loose, but while scary, the injury kept him out of the lineup for just a few days. Toughness was one of the hallmarks of the young Texan. As a youth he spent a lot of time around the rodeo circuit, and was well acquainted with riding the horses himself. He notched 104 victories in 111 bouts as a Golden Gloves boxer. He wore cowboy boots, Stetsons, and Western clothes, and spoke with a Texas drawl. He also overcame a number of injuries — to his knees, to his bronchial tubes, and to his throwing arm.
Clark spent most of the 1966 season with the Denver Bears of the Pacific Coast League, the Twins' Triple-A affiliate. Late in the season he was called up and played in five games. He made his major-league debut on September 11 against the Baltimore Orioles, pinch-running for Harmon Killebrew after the slugger had singled in the eighth inning. Clark was later thrown out at home to end the inning, but the Twins won 11-6 anyway. He got his first major-league hit in his last at-bat of the 1966 season, singling off George Korince of the Tigers after replacing Killebrew at third base.
Clark had a real chance to take over the hot corner for the Twins in 1967. The team had prioritized defense at third base, and Clark had won a minor-league Gold Glove the previous season at Denver. He had also improved with the bat, sharing the Pacific Coast League RBI title with 94. Clark's most likely avenues to a spot on the big-league roster were at third or as a utility player. On winning a big-league job, Clark simply said, "It's up to me to prove I can do it."4
Clark didn't get a start until April 30, following an injury to regular third baseman Rich Rollins. Rollins was out for more than three weeks, and Clark got the lion's share of time at third base in his absence. He posted 11 RBIs in 15 games over this span, but he struggled to a .175 batting average and Rollins re-entered the lineup immediately upon his return. Clark played in only three more games the rest of the season, limited in part by surgery at the Mayo Clinic to remove a fingertip-sized bone chip from his right elbow.
At spring training in 1968 the feeling was that Clark was the best bet to be the everyday third baseman. He started there on Opening Day, and another 54 times while appearing in 104 games overall, both career highs. As might be expected, Clark also established career highs in most offensive counting stats
After playing in five games for the Twins in April 1969, Clark was sent to Denver. In mid-July, he was sold to the expansion Seattle Pilots, and he got into 57 games in a utility role for the Pilots in their first and only year before they moved to Milwaukee. Clark was mentioned in Ball Four, Jim Bouton's classic memoir. Commenting on a game in which Clark collided with Boston slugger George Scott and needed 13 stitches in his lip to repair the damage, Bouton called Clark a "tough, gutty ballplayer" and wrote that he "has a baby face, two tattoos on his arm, smokes big cigars — and when he has thirteen stitches in his lip he drinks beer out of the side of his mouth."5
In January of 1970, before the Pilots even knew for sure where they would play the coming season, Clark and Don Mincher were traded to the Oakland Athletics for four players ("warm bodies," Bouton would call them later in Ball Four).6 Clark spent all of 1970 and virtually all of 1971 (save for two games in April) with the A's Triple-A affiliate Iowa Oaks of the American Association. When he finally did get a chance for significant playing time with Oakland in 1972, he became one of 12 players the eventual World Series champions used at second base during the season. Clark appeared in 11 games at second for the A's. (Tim Cullen played the most, 65 games.) In mid-June he was traded to the Milwaukee Brewers in mid-June for utilityman Bill Voss. He lasted a month in Milwaukee before he was shipped to the California Angels, who sent him to the minors.
By 1974 Clark's major-league career appeared to be over, and he just short of qualifying for a full player's pension. Phillies scout Hugh Alexander arranged for Clark to spend enough time with the Phillies to qualify.7  Clark played in nearly 250 games for the Phillies' Toledo farm team in 1974 and 1975, and joined the Phillies for the end of the '75 season. He made one appearance, striking out against the New York Mets in the third to last game of the season.
After the 1975 season, Clark's career as a player was over. But that didn't mean he was finished with baseball. He remained in the Phillies organization in the late 1970s as an assistant to the player-development staff and a minor-league manager. As a manager (including part of a season as skipper at Tri0ple-A Oklahoma City), Clark helped guide the development of such future stars as Ryne Sandberg, George Bell, Julio Franco, and Mark Davis. (As it turned out, those four players achieved their success with other teams. That undoubtedly drove the old-school scouting and development man in Clark crazy.)
During his post-playing days, Clark managed winter-ball teams in the Caribbean and also managed in the Cubs' minor-league system. He made it back to the major leagues in the late 1980s and early '90s as a coach for the Chicago White Sox, Seattle Mariners, and Cleveland Indians. Once off the field, Clark settled in with the Kansas City Royals for more than a decade in a variety of positions, including major-league advance scout and roving minor-league infield instructor.
In his early 70s in 2014, Clark was retired to Florida after nearly 50 years in professional baseball.
Sources
In addition to the sources listed, the author consulted Baseball-Reference.com and Retrosheet.org.
Special thanks to Bill Mortell for his extremely important assistance in tracking down Ron Clark's family information.
Notes
1 Arno Goethel, "Tough Ron Clark Born to Play Ball," The Sporting News, March 30, 1968; 7.
2 Goethel.
3 Goethel.
4 Max Nichols, "Rookie Rod Carew Stakes Out Claim to Twin Keystone," The Sporting News, March 25, 1967, 27.
5 Jim Bouton, Ball Four: The Final Pitch (New York: Macmillan General Reference, 1990), 276.
6 Bouton, 398.
7 Daniel Austin, Baseball's Last Great Scout (Lincoln: University of Nebraska Press, 2013), 130.
Born
January 14, 1943 at Fort Worth, TX (USA)
If you can help us improve this player's biography, contact us.
http://sabr.org/sites/default/files/RonClark.JPG
600
800
admin
/wp-content/uploads/2020/02/sabr_logo.png
admin
2012-01-04 20:31:48
2020-10-13 05:32:04
Ron Clark