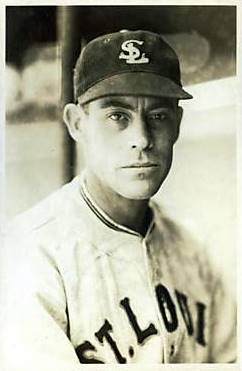 ---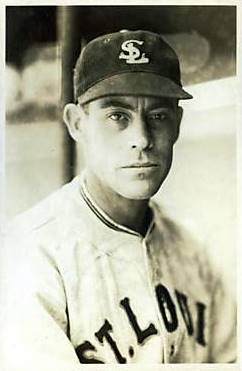 Lee Roy Mahaffey, who started out in the South Carolina textile leagues, managed to put together an 18-year career in baseball: all or part of seven seasons in textile ball, six in the minor leagues and nine in the majors. He actually played only one year in textile ball before going to the minors. He later returned to textile ball during several of his major-league seasons, and then again when his minor-league career was over. He appeared on several leader boards during his career, but most of them were attributed to wildness. He had several nicknames during his career, including Workhorse and Speed. The best known, however, is Popeye.

Lee Roy (often also called Leroy or LeRoy), born in Belton, South Carolina, in the foothills of the Appalachians, on February 9, 1904, was the son of Buice Sly and Mary Etta Lollis Mahaffey. In 1910 the family was living in near Belton, and included siblings Beatrice (10 years old), Walter (8), Leroy (6), Easter (1), and an infant, J.P. Although the census lists no occupation for Buice, he was living next door to Manning Mahaffey, who was a farmer. Belton, not far from Greenville, was a former agricultural town that had been transformed at the beginning of the 20th century when the cotton mills came to town.

In 1920 Buice and Etta were still living in Belton. Easter's name was recorded as Esterleen, and they had additional children, Maggie (9), Otto (6), and Geneva (1). The family owned their own farm, and all of the children except the two youngest were listed as farm workers. Lee Roy must have developed an interest in baseball, because by 1923 he was playing for the Belton Mill team of the Saluda Textile League. One of his teammates was another future major leaguer, Flint Rhem.

In 1924 Mahaffey showed up for a tryout with the Greenville Spinners of the South Atlantic League. Manager Zinn Beck asked him what position he played, and Mahaffey reportedly replied, "Am a pretty fair first baseman, a mighty good catcher, and a blamed good pitcher."[1] He apparently didn't show enough talent for Beck, as he didn't play for Greenville that season.

In 1925 Olin Perritt, who was with Greenville in 1924, became the manager of the Columbia Comers of the South Atlantic League. He remembered Mahaffey and signed him as a pitcher. Roy appeared in 24 games for the Comers that year, winning four and losing nine. In March 1926 Mahaffey was with Birmingham of the Southern Association, but he was returned that month to Columbia. He appeared in 34 games for Columbia in 1926, still losing twice as many games as he won. It was in Columbia that he got his first nickname, Workhorse, because of his willingness to pitch. Despite his record of 10-21, the Pittsburgh Pirates took an interest in him, and brought him up in August as a relief pitcher. Mahaffey made his first appearance in the majors on August 31 against the St. Louis Cardinals. He pitched one scoreless inning. He pitched in three more games for the Pirates that season, for a total of 4 2/3 innings, allowing five hits but no earned runs.

In 1927 Mahaffey pitched in only two games for the Pirates, and spent most of the season with the New Haven Profs of the Eastern League. He pitched in 32 games for the Profs, and ended the season with a record of 13-15. In 1928 he was back with Columbia. He finished the season with a 3.47 earned-run average, and pitched in more games and more innings than any other South Atlantic League pitcher. He finally had a winning record, 21-19, and he tied with Brooklyn recruit Norman Rauch for the most strikeouts. He was also tied with Rauch for the number of wild pitches he delivered.[2] During the offseason Mahaffey returned to Belton to work as a bricklayer. His father must have also taken up bricklaying at some point, as that is the occupation listed on his death certificate in 1942.

Mahaffey returned to the Pirates for spring training in 1929, but he was the first player to be let go when the Pirates released him to the Portland Beavers of the Pacific Coast League in partial payment for pitcher Larry French. In his two partial seasons with the Pirates he pitched only 14 innings.

Mahaffey did well at Portland. Apparently Portland catcher Larry Woodall worked with him, teaching him a slow curve and a change of pace to add to his already blazing fastball. "Roy's main idea in pitching was to r'ar back and fling that pesky little ball as hard as he could at the opposing batter," a South Carolina newspaper said. "Woodall taught him how to mingle 'em and the Workhorse's effectiveness was increased 100 per cent. Batters who had waited for the fast ones and cracked them out of the park now found the Workhorse of a different color." [3] He had a 21-25 season with Portland, but got better as the season progressed. He pitched 358 innings, and had 172 strikeouts. His ERA was 4.01, and he was still wild at times, hitting 15 batters during the season.

Owner-manager Connie Mack of the Philadelphia Athletics took an interest in Mahaffey, and acquired him from Portland on January 28, 1930. Associated Press sportswriter Alan Gould called him "the outstanding twirling newcomer," writing, "The tip-off on Mahaffey's ability is the fact that the players call him 'Speed' on a club which boasts three of the greatest fast-ball flingers in the game in Lefty Grove, Rube Walberg and big George Earnshaw."[4] During 1930 spring training, Mahaffey pitched a nine-inning shutout against the Philadelphia Phillies, and hit a single and a double during the game. On June 7, after Babe Ruth had hit eight home runs in six days, Mahaffey started against the Yankees and struck Ruth out four times. (He never gave up a home run to Ruth in 14 appearances against the Yankees.) By July 6 Mahaffey had seven wins and had pitched a six-hitter against the Yankees, helping his cause by hitting a double in the ninth that drove in two runs. He did not play during the World Series, which the Athletics won from the St. Louis Cardinals in six games.

Mahaffey looked awful at spring training in 1931, and even though he won some games at the beginning of the season, this was mostly attributable to the A's hot bats. He did, however, have a great performance in a game against the Yankees on May 25, striking out five and holding them to one hit in the first seven innings. By the beginning of July, he was in a real slump. According to the Hartford Courant, it was Connie Mack who brought him out of it: " 'Lee," said Connie, 'You have a wonderful fast ball. You can make it do a lot of things that fast balls are not supposed to do … your curve … is good enough to get by, but you do have a great change of pace. But, Lee, I notice when you get in a jam, you ease up and apparently concentrate on just getting the ball over. Looks as if you were afraid you would pass some one. In other words, you seem to lack confidence in yourself.'"[5]

Mahaffey's confidence seemed to improve after this heart-to-heart talk, and he began winning more games, including nine straight in August and September. Indeed, Bill James described the pitching rotation of Grove, Earnshaw, Walberg, and Mahaffey as the best of the 1930s. The A's won the pennant again in 1931, but were defeated by St. Louis in seven games in the World Series. Mahaffey pitched only one inning in the Series, the ninth inning of Game Three and gave up one run. He ended the season with 15 victories and four losses. His won-lost percentage, .789, was third in the American League. When his teammates began to scatter for some rest and relaxation, Roy returned to South Carolina to resume bricklaying.

Mahaffey played for the Athletics for four more seasons, working increasingly as a reliever. On June 3, 1932, in the game in which Lou Gehrig hit four home runs, Mahaffey had the dubious honor of giving up No. 4. (He gave up 27 homers that year, second worst in the league.) In 1933 Mahaffey won 13 games and lost 10. He began to have increasing problems with his control. In 129 innings pitched in 1934, he was fourth in the league in wild pitches (6). In 136 innings pitched in 1935, he was third in the league in wild pitches (7) and fourth in hit batters (5). On July 3 of that season he got into a heated argument with Lou Gehrig, who insisted that Mahaffey had intentionally hit him on the shoulder with a wild pitch. The A's lost the game that day, 2-0, though Mahaffey pitched a complete game and allowed only four hits.

In 1936, when Connie Mack began to dismantle the Athletics to cut the team's financial losses, Mahaffey was sold to the St. Louis Browns for the waiver price of $7,500. He was described at the time as a "strapping big fellow" who hopefully would "thrive under a leader like [Rogers] Hornsby."[6] His former teammate,
Born
February 9, 1904 at Belton, SC (USA)
Died
July 23, 1969 at Anderson, SC (USA)

If you can help us improve this player's biography, contact us.
Tags
http://bioproj.sabr.org/bp_ftp/images5/MahaffeyLeeRoy.jpg
600
800
admin
/wp-content/uploads/2020/02/sabr_logo.png
admin
2012-01-04 20:04:12
2012-01-04 20:04:12
Roy Mahaffey