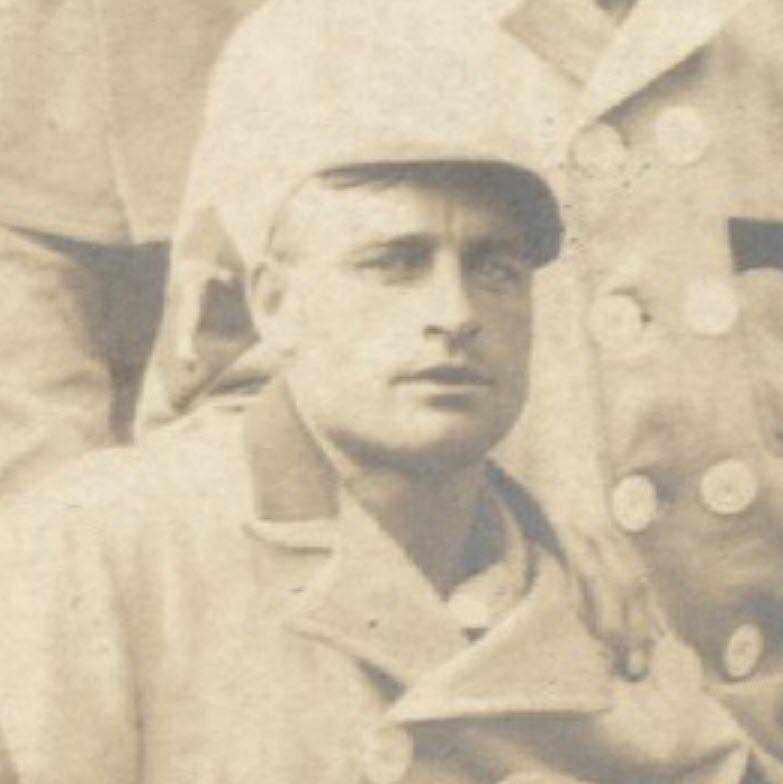 ---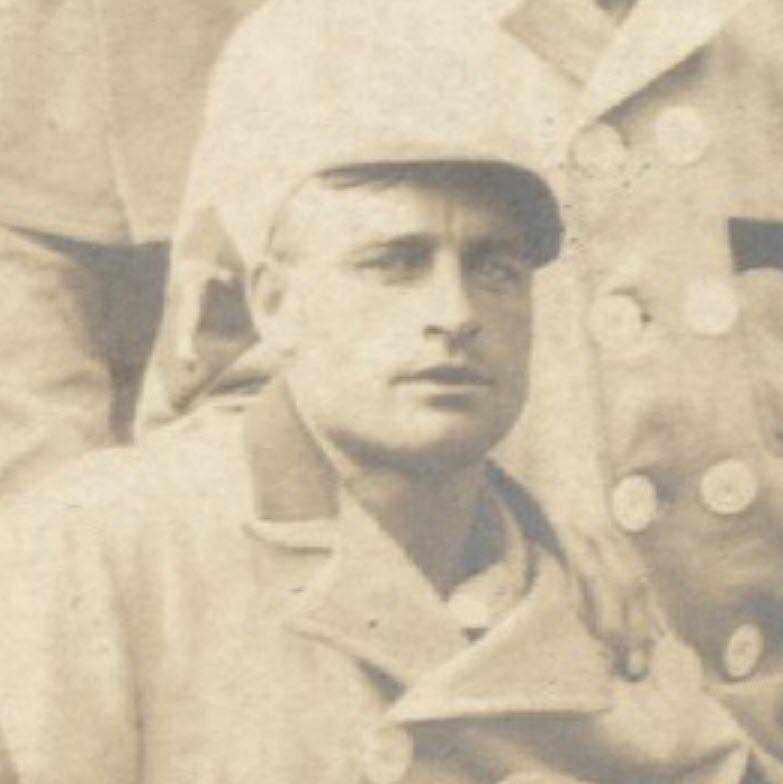 Arthur "Rube" DeGroff appeared in only 16 major-league games, but he made his mark in the minor leagues from 1903 to 1916. He was a powerful hitter, a speedy baserunner, and a fine outfielder with a rifle arm. He was also "a comedian of much delight to the fans,"1 a boisterous character who enlivened the game with his clever wisecracks.
Arthur Sleight DeGroff2 was born on September 2, 1879, in Hyde Park, New York. He was the third of six sons of a butcher, James DeGroff, and his wife Caroline, and was named after Caroline's father, Arthur Sleight.3 Young Arthur played baseball in Hyde Park. Among his boyhood teammates was a future president, Franklin Delano Roosevelt.
In 1902 DeGroff pitched for the Robin Hoods, a semipro team in Hyde Park.4 He was signed the following spring by the Saugerties, New York, club of the newly formed Class-D Hudson River League (HRL).5 He was the star of the team and Saugerties' sole representative in the league's All-Star Game on August 17, 1903. The contest was noteworthy in that it was the first All-Star Game in professional baseball history.6 A left-handed batter, DeGroff got two hits in the game, and in center field he made five putouts.7
Traded to the Kingston (New York) Colonials in mid-September, DeGroff played in center field at the tail end of the season and helped the Colonials win the 1903 HRL championship.8 In a nonleague match up on September 21, he pitched a complete game in Kingston's 3-2 loss to the Cuban X-Giants, one of the premier Negro teams of the era.9 That winter, he played in Cuba on an "All-American" team organized by Kingston manager Hank Ramsey.10
At 5'11" and 190 pounds, DeGroff was a big man, but he could "run like a deer."11 In 1904 he leaped to Class A on the Rochester (New York) Bronchos of the Eastern League. Now strictly an outfielder, he batted only .222 for Rochester but demonstrated his speed by stealing 43 bases.12 He was the team jokester, and according to one report, he seemed more interested in comedy than in hitting a baseball.13 After the Bronchos released him in the spring of 1905, he dropped down to Class B by joining the Troy Trojans of the New York State League.
In 1905 DeGroff proved that he could hit the ball, posting a .315 batting average for the Trojans, and he led the league with 85 runs scored.14 In September, his contract was purchased by the St. Louis Cardinals for $2,000, a sizeable sum. The modest outfielder joked that the Cardinals "were bunkoed" for paying such a high price for him.15
In 15 games for the 1905 Cardinals, DeGroff played in right and center fields and went 14-for-56 (.250) at the plate. On September 22, in his first major-league at-bat, he poked a run-scoring single, "a Texas leaguer over short," off Boston pitcher Chick Fraser.16 Two days later, he clouted a triple and a single off Boston's Vic Willis, a future Hall of Famer. On September 29, in the first game of a doubleheader at St. Louis, New York Giants ace Christy Mathewson earned his 31st victory of the season; he allowed 12 hits in the 11-inning affair, including three singles by the rookie DeGroff.
While DeGroff showed promise in his brief trial with the Cardinals, he also struck out 15 times in 56 at-bats, indicating that he was at times overmatched. After appearing in one more game with the team, on April 29, 1906, he was returned to Troy. In the opinion of John McCloskey, manager of the 1906 Cardinals, DeGroff was expendable. "DeGroff is a funny fellow," said McCloskey. "So was Arthur Latham. The only difference is that Latham could play ball."17 DeGroff would never again play in the major leagues, but his best baseball years were yet to come.
In 1906 DeGroff led the New York State League in hits (160) and total bases (233), and ranked third in batting average (.314) and second in stolen bases (45). His .953 fielding percentage ranked second among center fielders.18 The following season he again batted .314 and led the league in hits (151).19 On May 14, 1907, he contributed three doubles in Troy's 7-4 triumph over the Wilkes-Barre Barons, and on July 5, 1907, his triple and grand slam gave his team another 7-4 victory over the Barons.20 He was among the league's best players, reported the Wilkes-Barre News, and was also "the comedian of the league."21
Drafted by the New York Highlanders of the American League in the fall of 1907, DeGroff was farmed out to the 1908 Jersey City Skeeters of the Class-A Eastern League. Though his batting average dropped to .255 with the Skeeters, he showed power at the plate; his 12 home runs ranked second in the circuit and he was among the top five in the league in total bases (201). Also, he combined power with speed, stealing 36 bases.22 Nevertheless, he returned to Class B when his contract was sold in December 1908 to the Wilkes-Barre Barons.
Diamond Park opened in Wilkes-Barre at the start of the 1909 season. Through games of September 3, 1909, only three balls were hit over the right-field fence at the new ballpark, and all three were hit by DeGroff.23 Home runs were uncommon in the Deadball Era, and sportswriters wrote paeans in tribute. Here, for example, is one reporter's description of the first of the three home runs:
"DeGroff caught the ball squarely on the end of the bat and shot it over the right field fence. It was realized as soon as the ash clashed with the leather that the drive was going to be a righteous one and as the ball sailed outward and onward with [Syracuse right fielder Gene] Good in hot but vain pursuit and then cleared the fence, the joy of the crowd knew no limit and Arthur's trot around the bases was to the music of a tumultuous and a continuous ovation."24
The second home run earned DeGroff "$25 in money, seven derby hats, six $2 shirts, five boxes of socks, a dozen ties, three suit cases, a baseball uniform and the distinction of being the first man in the league to knock the ball over the 'Bull Durham' sign."25
DeGroff hit .294 for the 1909 Barons and helped them win the New York State League pennant. In August 1910, the Barons sold his contract to the Milwaukee Brewers of the Class-A American Association. It was Brewers manager John McCloskey, the same man who had rejected DeGroff in 1906, who arranged the deal.26
The next season Jimmy Barrett replaced McCloskey as manager of the Brewers. DeGroff slumped at the start of the 1911 season, and Barrett dropped him. DeGroff finished the year on the Zanesville (Ohio) Potters of the Class-B Central League.
In November of that year, DeGroff married Grace E. McCord of New Paltz, New York.27 They would have no children.
Over the next three seasons, DeGroff produced for the Lowell (Massachusetts) Grays of the Class-B New England League. He was the league's most dominant hitter in 1912, leading the circuit in batting average (.348), hits (170), triples (17), home runs (13), and total bases (281), and ranking third in runs scored (98) and stolen bases (47).28 He was "one of the funniest men in the minors" and was compared to Germany Schaefer, the renowned comedian of the major leagues.29 DeGroff's aspiration to become a minor-league manager was never realized because he was "too funny to be taken seriously."30
The Lowell Grays released DeGroff in August 1914 for financial reasons, and he finished the year on the Bellows Falls, Vermont, team of the Twin State League.31 Now in his mid-30s, he played two more seasons on the Wilkes-Barre Barons before calling it quits.
DeGroff lived out his years in Hyde Park where he worked as a bus driver and night watchman. For more than 30 years he served as a vestryman and warden of the St. James Episcopal Church.
On May 24, 1936, President Franklin Delano Roosevelt attended a game played by the Hyde Park Robin Hoods, who were managed by DeGroff. The pair reminisced before the game. "Art and I played ball together about 128 years ago," said Roosevelt. "We used to win games then and we're still winning them."32
On December 17, 1955, DeGroff died at St. Francis Hospital in Poughkeepsie, New York, from injuries he sustained the night before in a car crash.33 He was 76. He was buried in the St. James Churchyard in Hyde Park.
Acknowledgments
This biography was reviewed by Bill Nowlin and Joe DeSantis and fact-checked by Chris Rainey.
Sources
In addition to the sources cited in the Notes, the author also consulted Baseball-Reference.com and Retrosheet.org.
Ancestry.com (accessed December 2019).
Richter, Francis C., ed., The Reach Official American League Base Ball Guide (Philadelphia: A.J. Reach Co., 1904, 1906-09, 1913).
Photo: Rube DeGroff on the 1906 Troy Trojans.
Notes
1 "Rube De Groff Sold to the Lowell Team," Scranton (Pennsylvania) Times, March 29, 1912: 26.
2 For decades, record books have given his name incorrectly as Edward Arthur DeGroff.
3 1875 New York State Census and 1880 US Census.
4 "Saugerties Team Meets a Defeat," Poughkeepsie (New York) Daily Eagle, August 20, 1902: 5. According to Baseball-reference.com (accessed December 2019), DeGroff was a left-handed thrower; however, the research conducted for this biography found no mention of it.
5 "Some Baseball Gossip," Poughkeepsie Daily Eagle, April 22, 1903: 6.
6 John Thorn, "Remember the Old Hudson River League?", Thornpricks.blogspot.com/2005/05/remember-old-hudson-river-league.html.
7 "On the Diamond," Poughkeepsie Daily Eagle, August 18, 1903: 7.
8 Reach Guide, 1904, 193-195.
9 "Cuban Giants Win," Philadelphia Inquirer, September 22, 1903: 10.
10 "Gossipy Items about Baseball," Rochester (New York) Democrat and Chronicle, January 17, 1904: 22.
11 Ibid.
12 Henry Chadwick, ed., Spalding's Official Base Ball Guide (New York: American Sports Publishing Co., 1905), 155.
13 "Bronchos Off for Lexington," Rochester Democrat and Chronicle, April 2, 1905: 22; "Rochester Drops Some Players," Buffalo Enquirer, May 2, 1905: 10.
14 Reach Guide, 1906, 237.
15 "National League News," Sporting Life, November 4, 1905: 9.
16 "Boston Nationals Win," Boston Globe, September 23, 1905: 8.
17 "State League Stars Eagerly Snapped Up," Wilkes-Barre (Pennsylvania) News, October 18, 1907: 12. McCloskey was referring to Arlie Latham, a popular ballplayer and comedian of the 19th century.
18 Reach Guide, 1907, 205, 210.
19 Reach Guide, 1908, 227.
20 "Lost in Seventh," Wilkes-Barre News, May 15, 1907: 5; "Slow Fielding Gave Trojans Opening Game," Wilkes-Barre News, July 6, 1907: 5. The New York State League included two Pennsylvania teams, the Wilkes-Barre Barons and the Scranton Miners.
21 "State League Stars Eagerly Snapped Up," Wilkes-Barre News, October 18, 1907: 12.
22 Reach Guide, 1909, 197.
23 "Barons Found M'Mahnn Easy and Won One-sided Contest," Wilkes-Barre Times-Leader, September 4, 1909: 13.
24 "Make an Even Break," Wilkes-Barre Record, July 21, 1909: 14.
25 "Bunts from the Bat," Elmira (New York) Star-Gazette, August 27, 1909: 8.
26 "M'Closkey Gets Player," Green Bay (Wisconsin) Press-Gazette, August 12, 1910: 7.
27 "Married at New Paltz," Poughkeepsie Daily Eagle, November 17, 1911: 6.
28 Reach Guide, 1913, 305.
29 "De Groff Aspires to Be Lowell Manager," Binghamton (New York) Press, November 13, 1914: 21.
30 Ibid.
31 "Gray Lets Two Go," Fall River (Massachusetts) Evening News, August 17, 1914: 4; "Barons Slug Ball," Wilkes-Barre Record, August 26, 1914: 9.
32 "President Tries a Catch as Foul Startles Guards," Buffalo Courier-Express, May 25, 1936: 5.
33 "DeGroff Killed in Car Crash; 2nd Driver Injured Gravely," Poughkeepsie New Yorker, December 17, 1955: 1, 12.
Born
September 2, 1879 at Hyde Park, NY (USA)
Died
December 17, 1955 at Poughkeepsie, NY (USA)
If you can help us improve this player's biography, contact us.
https://sabr.org/sites/default/files/DeGroff_Rube.jpg
600
800
admin
/wp-content/uploads/2020/02/sabr_logo.png
admin
2020-01-30 12:32:17
2020-04-09 14:37:27
Rube DeGroff