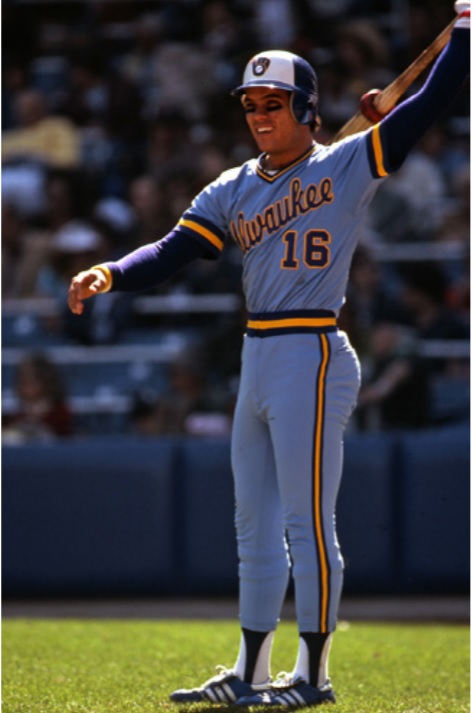 April 10, 1980: Sixto Lezcano belts grand slam for walk-off win on Opening Day
---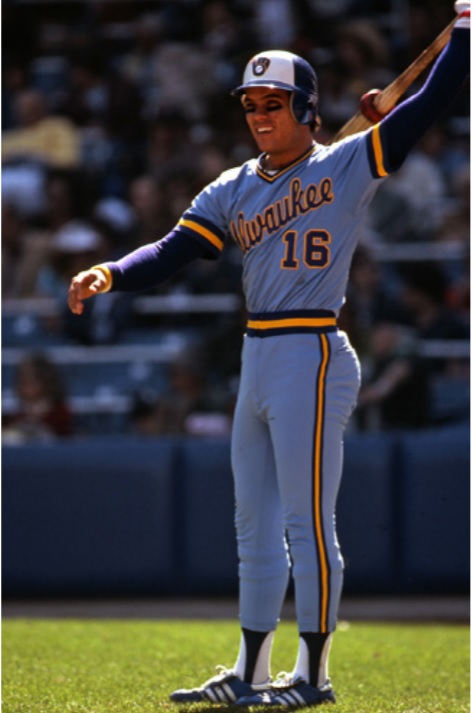 What is the best day of the year?
If you were to ask this question of a Brewers fan, more often than not you would get an answer of "Opening Day!" along with a facial expression that speaks, "Was that rhetorical?"
For many fans, Opening Day is a holiday; a guaranteed vacation day each year, no matter the weather. It consists of getting to the ballpark hours before the gates open, tailgating with lifelong friends, and swapping stories with the fans huddled in groups beside yours.
In Milwaukee Opening Day means so much more. It means that spring has arrived. It's time to dust off the charcoal grill and head to the meat market to buy your favorite bratwurst. It's time to swing by the store to perform the daunting task of picking your favorite beverage, which of course has to be a Miller product.
After the errands are run, it's time to pick up your buddies and head to the ballpark. Getting there early means getting the perfect parking spot so that latecomers will be jealous of your serene tailgating experience. After unpacking the grill, cooler, lawn chairs, cornhole boards, and various other staples, it's time to both reflect on the past and look forward to the future.
Specifically in 1980, Opening Day had a theme: Optimism. The Brewers were starting to compete. Players like Robin Yount, Paul Molitor, and Cecil Cooper had the faithful grinning from ear to ear. Thoughts of "This is our year!" rang true in every fan's mind. If they only knew that in two short years they would be hosting the World Series, their anticipation would have been validated.
After hours of gorging yourself on brats and beer, playing lawn games, swapping stories, and yelling at the kids playing catch a little too close to you, it's time for the gates to swing open and for you to make the trek through the turnstiles into the park.
County Stadium meant old-school baseball. It was historic, cavernous, and dark. It could be compared with the likes of Tiger Stadium, Yankee Stadium, Fenway Park, and Wrigley Field. It could be remembered by its iron pillars, overhang, and obstructed views.
Opening Day 1980 saw a sold-out crowd of 53,313 fans, wearing their favorite coats on a crisp 43-degree spring day, make their way through the dark atrium to find their seats.
It began on a frosty morning in the batting cage. Bambi's Bombers, as acting manager Buck Rodgers still called them (Bambi — manager George Bamberger — was recovering from a heart attack suffered during spring training), poked three or four balls out of the park while the early-arriving customers, bundled in blankets, stocking caps, and mittens, watched with interest.
"Under normal conditions, the Brewers put two or three dozen balls over the wall during batting practice," wrote Bud Lea in the Milwaukee Sentinel. " 'How do you feel?' somebody asked Ben Oglivie. 'It's cold,' Oglivie replied, rubbing his hands together to stay warm. 'But nobody thinks about the weather today. Nobody is worried about getting up for Opening Day.' The new computerized scoreboard delivered a message from Bamberger, 'Sit back, enjoy the game and have beer on me.'"1
"About 1:30 p.m., after all the pregame hoopla was over," wrote Jill Lieber of the Milwaukee Sentinel, "after the last of the 11 white Chevrolet pickup trucks had finished circling the field, the cheerleaders had been introduced, the Marquette University band had played its repertoire, and the Bamberger message had been shown — both teams took the field."2
For the visiting Boston Red Sox, manager Don Zimmer sent Dennis Eckersley to face Rodgers' stud, Jim Slaton. The start of the game saw Eckersley sticking his fastball right down the Brewers' throats, and the Red Sox batters teeing off on Slaton for eight hits and a 3-0 lead after three innings. The runs came on RBI singles by Butch Hobson, Jim Rice, and the 40-year-old veteran and 1967 Triple Crown winner Carl Yastrzemski. Yaz acknowledged that he had a "pretty good opening day."3
After two outs to start the fourth inning, Oglivie fell behind Eckersley. On a 1-and-2 pitch he hit a shot that right fielder Dwight Evans could only watch land in the bullpen. Feeling life, the Brewers' batters poured it on. After Gorman Thomas was given a free pass, Sixto Lezcano hit Eckersley's first pitch into the left-field bleachers to tie the game, 3-3.
Molitor homered in the fifth to give Milwaukee a 4-3 lead. Cooper followed with a double, and that was the end of Eckersley's day.
"I wasn't real confident today," said Eckersley. "I got by flopping my fastball because I knew I didn't have a good slider. I got them out the first three innings. But once they know you don't have the good slider they'll hit it. They (the Brewers) were really aggressive today. They've got a good home run hitting team [Milwaukee had 185 in 1979], but that doesn't mean I can't best them."4
Don Money, a four-time All-Star in his eighth season with the Brewers, led off the sixth with a homer, one of his 17 that season, and the Brewers took a 5-3 lead into the ninth.
"The handwriting was on the wall, but the Red Sox weren't reading it," wrote Bud Lea of the Milwaukee Sentinel. "Yastrzemski greeted Slaton with a home run to lead off the ninth. After one out, Hobson belted a Slaton fastball into the left-field bleachers."5 Reggie Cleveland replaced Slaton on the mound and retired the next two batters to end the inning, with the score tied 5-5.
The Red Sox brought in Dick Drago to replace pitcher Steve Renko, hoping he would take them into extra innings. With two out, Drago loaded the bases on an intentional walk to Oglivie and an unintentional free pass to Thomas. "That is how Lezcano found things when he came to bat. On Drago's first pitch — a low fastball — Sixto swung mightily and ripped a climbing line drive that landed in the right-field bullpen for a 'grand salami,' " wrote Bud Lea.6 For a moment, nobody probably even cared that a foreign beer was being sold in the Stadium.7
"As he circled the bases with clinched fists raised in a power salute, the thousands of frozen people in County Stadium went bananas," wrote Tom Flaherty. "It was a jubilant mob scene at home plate, and a scene to be remembered when Sixto came out of the dugout, intently watched the replay on the scoreboard, and then tipped his hat to the fans."8 The yells and screams and shouts, of "Sixto, Sixto, Sixto" roared on long after Lezcano had popped out of the dugout to take a bow.9
Some fans may still remember Bob Uecker's exact words: "Here's a drive to deep right-center, way back goes Evans, it's got a chance to go — GONE! Hey, a grand-slam home run for Lezcano, Oh! what a finish here at County Stadium! Can you believe this today? Lezcano with his second home run of the ballgame, a grand slammer here in the bottom of the ninth. And the Brewers have won this game by a score of 9-5."10
After the game, Brewers manager Rodgers said it best: "You can't open a season with any better game than that. You'll have to go a long way to find one any better. It's been a long winter. The fans got their money's worth the first day."11
It was a record-setting day for Sixto. "Coupled with his Opening Day grand slam in 1978, Lezcano was the first player in major-league history to hit two grand slams on Opening Day."12
After a postgame interview with Lezcano, Jill Leiber of the Milwaukee Sentinel wrote, "This is for Bambi," said Lezcano after the game, raising a red, white, and blue can. "He told us to have a beer on him, so I'm having it." Do you usually drink beer, somebody asked the game's hero. "Yes." he said. "I drink beer. I'm a human being. But this…" He drew the can nearer his lips, "This is for him," And he gulped down some of Bambi's miracle tonic. As did everybody else. "Hey, Mon," Gorman Thomas yelled to Don Money, who was caught up in a ton of reporters, "Are you gonna get some beer or are you going to run for office?" Money followed Bamberger's orders and had a beer.13
On the way home, all that fans could hear was Bob Betts's famous saying, "Please … Drive … Home … Safely."
This article appears in "From the Braves to the Brewers: Great Games and Exciting History at Milwaukee's County Stadium" (SABR, 2016), edited by Gregory H. Wolf. To read more stories from this book at the SABR Games Project, click here.
Notes

1 Bud Lea, "A Big Hit, Once They Warmed Up," Milwaukee Sentinel, April 11, 1980.
2 Jill Lieber, "Bambi, in Lights, Turned 'Em On," Milwaukee Sentinel, April 11, 1980.
3 Rel Bochat, "Ol' Man Yaz Lauds Slaton and Lezcano," Milwaukee Sentinel, April 11, 1980.
4 Bochat.
5 Lea.
6 Ibid.
7 Tom Flaherty, "Brewers' Grand Opening Is a Real Blast," Milwaukee Journal, April 11, 1980.
8 Lea.
9 Flaherty.
10 http://millerparkscrapbook.org/content/favorite_county_stadium_moments.asp.
11 Flaherty.
12 http://milwaukee.brewers.mlb.com/mil/history/.
13 Lieber.
Additional Stats
Milwaukee Brewers 9
Boston Red Sox 5
---
County Stadium
Milwaukee, WI
Box Score + PBP:
Corrections? Additions?
If you can help us improve this game story, contact us.
Tags
https://sabr.org/sites/default/files/Sixto%20Lezcano.jpg
600
800
admin
/wp-content/uploads/2020/02/sabr_logo.png
admin
2018-04-06 13:53:09
2020-04-17 10:24:50
April 10, 1980: Sixto Lezcano belts grand slam for walk-off win on Opening Day