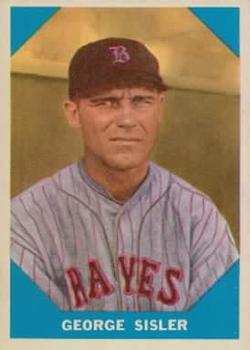 April 18, 1929: Rain delays Opening Day; Robins grounded in Boston hotel
---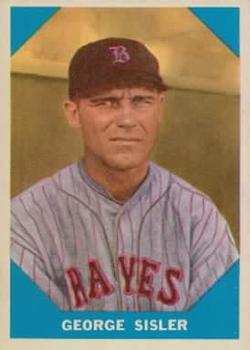 Moping about the lobby of Boston's luxurious Hotel Statler, Harvey Hendrick began talking about the dreary, pluvian commotion outside.
"Boston weather is like this," he said as he and his Brooklyn teammates watched sheets of rain and sleet blow past the hotel windows. "Sometimes it stays this way for two whole weeks. And then it gets worse."
Hendrick and the Robins were scheduled to open their 1929 season that day — Tuesday, April 16 — against Boston's National League Braves, but early spring storms forced postponement.1 Rain continued the next day, and the cooped-up Robins were forced to find alternative forms of entertainment.2
There were card games — bridge and poker — crossword puzzles, and "popping off" in the lobby.
"I wonder how much a bellhop makes a week in a swell joint like this?" asked one of the Robins from the back of the lounge.
Players made competition out of securing comfortable chairs "against sporadic invasions of ladies" who were in the hotel for a Daughters of the American Revolution convention.3
Brooklyn manager Wilbert Robinson waited out the rain by nesting in his room, trying to beat a cold.4
Brooklyn Daily Eagle sportswriter Thomas Holmes, needing a stories for the sports pages, roamed the hotel looking for anything remotely newsworthy to relay to readers.
"Why can't they transfer the Boston franchise to Baltimore for the first six weeks of the season?" a frustrated Holmes asked in the newspaper.5 The New York Times's Roscoe McGowen proposed that baseball be played indoors for the season's first two weeks.6
But after two dreary days, skies cleared enough for baseball on Thursday the 18th. The season commenced with only 5,000 "half-numbed" fans trekking to Braves Field on a cool Patriots Day in Boston.7 Pre-game festivities included a parade to center field for a flag-raising ceremony and Massachusetts Gov. Frank Allen throwing out the first pitch.
The few fans who braved Boston's high 40s temperatures were treated to a game full of runs, hits, and a few blunders by the visitors.
The Braves came out swinging hot bats in the bottom of the first inning. Freddie Maguire bashed a triple to center field off Brooklyn starter Watty Clark, who was battling a cold.8 As Maguire raced for third, Brooklyn shortstop Dave Bancroft misfired his throw to Hendrick at third. The error allowed the runner to score, giving Boston a 1-0 lead.
The Braves' George Sisler then poked a doubled down the left-field line and George Harper walked, giving the home team runners at first and second with one out. Two batters later, Earl Clark singled up the middle to score Sisler for a 2-0 Boston advantage.
Hendrick shook off the Boston cold in the top of the third and rallied the Robins with a solo home run to deep center field off starter Bob Smith.
It cut the Braves' lead to 2-1. Babe Herman then smacked his second double of the game, but the Brooklyn bats stalled there.
Clark dug the hole deeper for the Robins in the bottom of the third, giving up three straight hits, a walk, and another single.
After Maguire struck out, Sisler singled. Harper doubled. Joe Dugan smacked a sharp liner to left that sent Sisler home and Harper to third. Earl Clark walked to load the bases.
Boston's Rabbit Maranville then chopped a Watty Clark pitch that didn't advance far from home plate. Harper scurried home. Maranville was safe at first, and the bases remained full of Braves.
Clark's pitching troubles continued. He gave up a sacrifice fly to deep center that scored Dugan for a 5-1 Boston lead.
Robinson removed his starter after three innings in which the hurler gave up five earned runs and seven hits.
Ray Moss pitched the fourth for the Robins and gave up a run when Sisler singled home Lance Richbourg for a 6-1 Braves lead.
Brooklyn battled back in the top of the fifth. Hendrick led off with a single. Nick Cullop fought to leg out a triple to deep center field to score Hendrick and cut Boston's lead to 6-2.
Cullop was nursing a twisted left knee, but didn't show it running to third.9 But on the play, Boston center fielder Earl Clark slammed his head into the center-field wall chasing the ball. He was knocked out for a half-hour and suffered a concussion. Heinie Mueller replaced Clark in center.10
After Jake Flowers walked, Bancroft singled to score Cullop. Flowers advanced to third. Hank DeBerry singled to score Flowers. Boston 6, Brooklyn 4.
Each time Brooklyn cut into the Boston lead, the Braves punched back. In the bottom of the fifth, the Braves scored five runs off "wild and woolly"11 Brooklyn reliever Clise Dudley. Maranville led off with a double and Boston got a couple of walks, a fielder's choice, a single by Harper and errors by Hendrick and first baseman Del Bissonette.
Boston scored five runs in the fifth, making the score 11-4. But what Brooklyn lacked in effective pitching on this Opening Day, they made up for it with timely hitting.
Johnny Frederick led off the sixth with a double to right, and two batters later Herman knocked him home with a single to center. Cullop drew a walk from Smith, who still was laboring for the Braves, moving Herman to second. That brought up Bissonette, whose shaky defense had cost his team earlier in the game.
The lefty got the pitch he wanted from Smith and pulled it deep to right field for a three-run home run. The Robins were within three, 11-8.
Smith pitched into the eighth before turning the ball over to righty Johnny Cooney, but he left Cooney in a jam, giving up a double to Cullop and walking Flowers.
Bancroft slapped a single to right off Cooney, scoring Cullop and delivering Flowers to third. DeBerry hit a long fly to center for an out. Flowers tagged and scored.
The two runs drew the visitors to within 11-10.
But again the Braves created distance on the scorecard.
Brooklyn lefty Jumbo Elliott pitched the bottom of the eighth. He walked Dugan to lead off the inning. Mueller doubled and Dugan scored.
Maranville hit a groundball to shortstop, where Bancroft bobbled the ball. The blunder allowed Mueller to score and Rabbit to reach first safely. Boston led 13-10.
Perhaps the shortstop had a few other things weighing on his mind. Perhaps 9,000 things.
On Saturday, Bancroft's wife's purse was stolen at New York City's Hotel Alamac. Inside the purse were $5,000 in bonds and $4,000 in jewelry. The ordeal had been on everyone's minds at the Hotel Statler.12
The Robins found themselves behind once again heading into the ninth. Trailing by three runs, Frederick led off with a double. Herman, who already was 3-for-5 at the plate, came to bat.
Cooney pitched to the slugger. It turned out to be the wrong decision.
Herman smoked a Cooney pitch to deep right-center field and over the wall. The two-run home run put the Robins back to within a run at 13-12.
The Brooklyn bunch again had hope.
With one out, Cullop stood at the plate as the potential tying run. But he struck out. "He wasn't cheated," Holmes wrote in the Brooklyn Eagle. "His last vicious swing had all the power in his sturdy shoulders and missed by a fraction of an inch."13
Bissonette was the Robins' last hope. He took a Cooney pitch and put a charge into it and a scare into what remained of the Braves Field crowd. The ball soared high and deep toward right-center field.
It looked as though it had a chance, but Mueller ran from center field "like a deer to reach it and end the game."14
After the game, the Robins returned to the Statler. They and the Braves were scheduled for a doubleheader on Friday. In the downtime, Brooklyn made a trade to shore up its catcher position.15 The Robins swapped disappointing catcher Johnny Gooch and pitcher Rube Ehrhardt to Cincinnati for backstop Valentine Picinich, a 33-year-old "who Prof. Wilbert Robinson hopes will 'make' the catching staff."16
It was only 24 hours earlier that Gooch and Watty Clark had discussed in the Statler lobby whether a pitcher's hand strength enabled him to throw a better curveball.
"Johnny Morrison," Gooch said, "had the best curveball I ever saw." He attributed it to Morrison's strength from his work as a blacksmith in the winter.
"Yeah," Clark said, yawning. "Well, I guess I'll go upstairs. My wife has arranged for some bridge. But I'm sick of cards."17
Minutes earlier, a couple of Robins players came in from the cold rain.
"Been to the movies?" someone asked.
"Yeah, saw Clara Bow," was the reply from one of the "wet and bedraggled" ballplayers.
"How is it?"
"Swell. That little lady sure knows her stuff."
"Looks as though I've found a place to kill the evening," the player continued.
"Uh-huh," replied a chorus of hotel-weary Robins.18
Sources
baseball-reference.com/boxes/BSN/BSN192904180.shtml.
retrosheet.org/boxesetc/1929/B04180BSN1929.htm.
Notes
1 Roscoe McGowen, "Gale Blocks Debut of Robins-Braves," New York Times, April 17, 1929. The Opening Day game was called early in the afternoon after the Braves owner-manager, Judge Emil Fuchs, and umpire Cy Rigler examined the wet grounds at Braves Field.
2 Hendrick had knowledge of Boston's weather. He began his major-league career in the city with the Red Sox before being traded to the Yankees in 1923. The Red Sox swapped the rookie Hendrick and George Pipgras to New York's American League team in exchange for catcher Al Devormer and cash.
3 Thomas Holmes, "Robins Pass Dreary Day as They Wait in Boston for Weather to Change," Brooklyn Daily Eagle, April 17, 1929: A4.
4 Roscoe McGowen, "Gale Blocks Debut of Robins-Braves."
5 Thomas Holmes, "Robins Pass Dreary Day." Holmes produced further evidence as to why the Boston franchises should be moved to Baltimore for the early season. He cited the fact that the New York Giants had traveled to Boston to play the Braves and were rained and snowed out for four straight days. "The Robins are fearful this will happen again," Holmes wrote.
6 Roscoe McGowen, "Robins, Braves Idle as Rain Continues," New York Times, April 18, 1929: 32.
7 Roscoe McGowen, "Robins Bow, 13-12, in Boston Opener," New York Times, April 19, 1929: 18.
8 Roscoe McGowen, "Robins, Braves Idle as Rain Continues."
9 "Cullop Hit by Spring Jinx," Brooklyn Daily Eagle, April 13, 1929: 8. Cullop had injured his knee playing in an exhibition game on a wet outfield in Greensboro, South Carolina, on April 12. It was the same knee, according to the article, that troubled him for much of the previous year while playing in Atlanta. Roscoe McGowen, "Robins, Braves Idle as Rain Continues." The Times reported Cullop could be out of the lineup for up to 10 days after receiving a wire from Atlanta that his wife was ill there.
10 Thomas Holmes, "Club Reveals Punch but No Defense in Delayed Opening Games," Brooklyn Daily Eagle, April 19, 1929: 8. According the article, Brooklyn team physician Doc Ferguson tended to Clark. Ferguson, whom the Brooklyn Eagle referred to as the "the Miami bonesetter," had joined the Robins only days before the game.
11 Thomas Holmes, "Club Reveals Punch but No Defense."
12 Thomas Holmes, "Robins Pass Dreary Day as They Wait in Boston for Weather to Change."
13 Thomas Holmes, "Club Reveals Punch but No Defense."
14 Ibid.
15 "Robins Trade Ehrhardt," New York Times, April 19, 1929: 18.
16 Thomas Holmes, "Club Reveals Punch but No Defense."
17 Thomas Holmes, "Robins Spend Another Day Counting Boston Rain Drops," Brooklyn Daily Eagle, April 18, 1929: A6.
18 Clara Bow was an American actress who made the transition from silent movies to talkies in the late '20s. Her movie The Wild Party was released on April 6, 1929, a little more than a week before the Robins ballplayers made their trek to the theater.
Additional Stats
Boston Braves 13
Brooklyn Robins 12
---
Braves Field
Boston, MA
Box Score + PBP:
Corrections? Additions?
If you can help us improve this game story, contact us.
Tags
https://sabr.org/sites/default/files/Sisler-George-BSN.jpg
600
800
admin
/wp-content/uploads/2020/02/sabr_logo.png
admin
2019-05-30 01:10:33
2020-04-17 10:22:37
April 18, 1929: Rain delays Opening Day; Robins grounded in Boston hotel