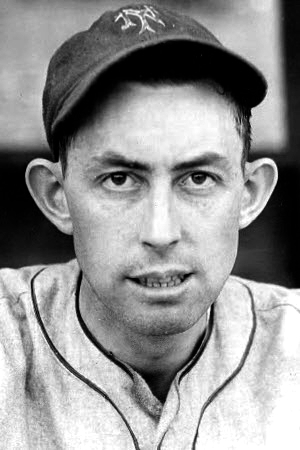 April 25, 1937: Giants' Cliff Melton fans record 13 in debut, but loses heartbreaker
---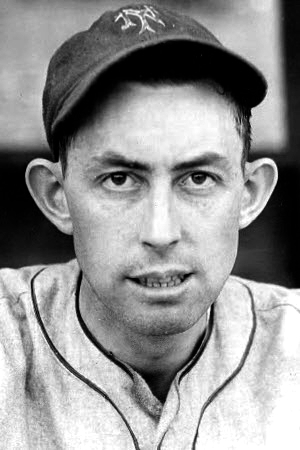 It was the "most astonishing piece of pitching," gushed sportswriter John Drebinger about New York Giant Cliff Melton's 13-strikeout performance in his major-league debut.1 The New York Daily News commented that Melton's "fireball had plenty of zip, but the Giants bats had no zing," as they lost a heartbreaker in the final frame.2
The reigning NL pennant-winning Giants won their first three games of the season under skipper Bill Terry, who had guided them the previous five campaigns as player-manager, including to the World Series title in 1933. One of the strengths of this team was its pitching, which had led the majors with a 3.46 ERA in '36. Many predicted that it would be even better in 1937 with the acquisition of the hard-throwing Melton joining Carl Hubbell, Hal Schumacher, and the gang.
A 6-foot-5, 205-pound southpaw from North Carolina, the 25-year-old Melton emerged as one of the best hurlers in the International League in 1936, finishing third in the circuit in victories (20) and innings pitched (271) while guiding the Baltimore Orioles to the league championship series. The Giants had purchased his contract in late July, but given their surfeit of pitchers did not bring him to the big-league club until spring training. Sportswriter Tom Meany described Melton's baffling crossfire delivery and windup as "loose and easy" and noted that "his fast ball is deceptive and, aided by his long stride, is on the batter side before he is able to gauge it. Sometimes his fast ball sinks sharply and other times it skips, like a stone over a millpond."3
On a cold and dreary Sunday afternoon with temperatures hovering around 50 degrees in New York City, a robust crowd of 24,487 spectators piled into the Polo Grounds to see the Giants face the Boston Bees in the final game of a three-game series.4 Manager Bill McKechnie's squad was looking for its first victory in five games in the young season. They had been shut out by King Carl on three hits and then by Slick Castleman's six-hitter in the first two games. The weak-hitting Bees, who would average a major-league-low 3.8 runs per game in '37, hadn't scored a run in 34⅓ innings, and just one all season.
Melton breezed through the first inning, striking out two, including the first big-league hitter he faced, Debs Garms.
Toeing the rubber for the Bees was grizzled 15-year veteran Guy Bush, the longtime rubber-armed workhorse and former 20-game winner with the Chicago Cubs. The Bees signed him as a free agent the previous July after the Pittsburgh Pirates released him, assuming he was washed up. McKechnie, one of the game's most respected pitching gurus, hoped to coax a few more wins out of the Mississippi Mudcat's right arm. Bush tossed a masterly 11-inning complete game in the Bees' season opener, but lost 2-1 to give him a 168-121 career slate.
Bush looked wobbly in the early going. He walked leadoff hitter Dick Bartell, who moved up a station on Jo-Jo Moore's one-out single. After reigning NL home-run champ Mel Ott fanned, Hank Leiber hit a routine grounder to shortstop Rabbit Warstler, whose wild throw hit Leiber on the shoulder, according to sportswriter Melville E. Webb, enabling Bartell to score.5
Staked to a 1-0 lead, Melton added two more punchouts in both the second and the third, while also yielding a single to Warstler.
Bush set down the side in order in the second, but his pitching in the third led to "hurried activity" in the Bees' bullpen, noted the Daily News.6 With Bartell on first via a leadoff single, Lou Chiozza hit a tailor-made grounder to Warstler, whose second error of the game helped ignite the Giants' rally. After Ott drew a one-out walk, Warstler atoned for his miscues by scooping up Leiber's lazy grounder and initiating an inning-ending twin killing.
The remainder of the game unfolded as a tight pitchers' duel. Bush regrouped and "fought back with great tenacity," wrote Drebinger,7 and had a "world of stuff," according to the Boston Globe.8 He yielded only four hits over the final six innings.
Melton began the fifth by striking out the eighth batter of the 14 he had faced. He confronted his first test when the Bees' Al Lopez singled with one out and moved to third on Elbie Fletcher's single. Warstler's grounder to third should have resulted in an inning-ending double play, but third baseman Lou Chiozza fumbled the ball, enabling Lopez to tie the score. The Bees' scoreless streak finally ended at 38⅔ innings. Melton retired the next two batters to escape the jam.
After eight innings, Melton had 11 strikeouts, which tied the Pirates' Nick Maddox (1907) for the second-most punchouts in a big-league debut in the twentieth century, and had surrendered only four hits and walked one.9 He fanned Vince DiMaggio leading off the ninth to equal the record set by Elmer Myers of the Philadelphia Athletics in 1915.10 Tony Cuccinello grounded lazily for the second out. And then fate intervened.
The Bees "staged a garrison finish," wrote Webb.11 Gene Moore singled to left field, where the normally sure-handed Jo-Jo Moore "foozled the ball," continued the Bees beat writer, allowing the runner to reach second. It was a costly error. Melton intentionally walked Lopez to face Elbie Fletcher, who entered the game in a 1-for-14 slump after an awful spring training.12 Webb described him as "game to the core and unabashed by repeated failures to drive in hits this spring."13 On a two-strike count, Melton flung a "hard-breaking curve" that Fletcher blooped into short right field, almost splitting his bat.14 Second baseman Burgess Whitehead and Ott "hesitated momentarily," according to the Baltimore Sun, as the Texas Leaguer fell almost straight downward.15 Webb reported that Ott "put his finger tips on the ball and couldn't hold on," enabling both Moore and Lopez to score.16 Ott retrieved the ball and on his relay throw, first baseman Johnny McCarthy, "acting with greater zeal than sound judgment," opined Drebinger, interfered with the ball for the Giants' third and final error, enabling Fletcher to romp to third.17 Melton fanned Warstler, his 13th strikeout of the game, to end the inning.
Though Melton's strikeouts overshadowed the Mississippi Mudcat's gem, "Bush's pitching was an all-around masterpiece," cooed Webb.18 He cruised through the ninth, yielding his sixth hit of the game, an innocuous two-out single by Sam Leslie pinch-hitting for Whitehead. Bush completed the game in 2 hours and 15 minutes, finishing with a pair of walks and a pair of strikeouts, and charged with an unearned run.
The Bees won, but Melton's name graced the headlines in the sports pages across the county the next day. His 13 punchouts set a new big-league record for the most strikeouts in a debut and proved to be highest total in the NL that season, a mark eclipsed only by Bob Feller's 17 on August 25, 1937. To provide more context of Melton's accomplishments, pitchers averaged only 3.7 strikeouts per nine innings in 1937, compared with 8.9 in 2019. Melton held the record until the Dodgers' Karl Spooner fanned 15 on September 22, 1954, a mark equaled by J.R. Richard of the Houston Astros on September 5, 1971.19
Melton went on to enjoy the best of his eight big-league seasons, all with the Giants, as a rookie in 1937, setting what would be personal highs with 20 wins, 248 innings pitched, and 143 strikeouts, and helping the Giants to their third pennant in five years. He retired with an 86-80 record; notably he never reached double figures in strikeouts in another game in his career. Bush had his last hurrah in the majors, posting a misleading 8-15 slate with a solid 3.54 ERA for the Bees (a major-league best 3.22 ERA), who despite their fifth-place finish had the NL's most effective pitching staff.
Sources
In addition to the sources cited in the Notes, the author accessed Retrosheet.org, Baseball-Reference.com, SABR.org, and The Sporting News archive via Paper of Record.
retrosheet.org/boxesetc/1937/B04250NY11937.htm
baseball-reference.com/boxes/NY1/NY1193704250.shtml
Notes
1 John Drebinger, "Melton of Giants Fans 13, but Loses," New York Times, April 26, 1937: 22.
2 John Ebinger, "B's Top Giants, 3-1, as Melton Fans 13," New York Daily News, April 26, 1937: 42.
3 Tom Meany, "Cliff Melton, a Yankee Reject, Keeps Giants in Fight," The Sporting News, September 2, 1937: 3.
4 "Daily Almanac," New York Daily News, April 26, 1937: 2.
5 Melville E. Webb Jr., "Bees End 38 Inning Run Famine and Best Giants, 3-1," Boston Globe, April 26, 1937: 7.
6 John Ebinger, "B's Top Giants, 3-1, as Melton Fans 13."
7 Drebinger.
8 Webb.
9 Maddox's strikeouts according to the Baseball.Reference Play Index.
10 Meyer's strikeouts according to the Baseball.Reference Play Index.
11 Webb.
12 According to one report, Melton had two strikes on Lopez before he walked him: "Melton Fans 13 Batters, But Giants Bow to Bees by Margin of 3 to 1," Baltimore Sun, April 26, 1937: 11.
13 Webb.
14 Webb.
15 "Melton Fans 13 Batters, But Giants Bow to Bees by Margin of 3 to 1," Baltimore Sun.
16 Webb.
17 There is some debate about how the play actually unfolded. According to Drebinger, Lopez, who was on first with Fletcher at bat, scored after McCarthy had deflected Ott's throw. One assumes that would be an unearned run. Baseball-Reference.com gives Fletcher credit for a double and two runs batted in. It seems unlikely that Lopez, not known for his speed, would have been able to score from first on a bloop double to right field. The Baltimore Sun recounts the events differently: Whitehead, not Ott, fielded the ball and it was his throw that McCarthy deflected.
18 Webb.
19 Mark Langill, "Karl Spooner in Classic Tale of Great Expectations," Dodger Insider, March 1, 2014.
dodgers.mlblogs.com/karl-spooner-in-a-classic-tale-of-great-expectations-aafa4eb7d111.
Additional Stats
Boston Bees 3
New York Giants 1
---
Polo Grounds
New York, NY
Box Score + PBP:
Corrections? Additions?
If you can help us improve this game story, contact us.
Tags
https://sabr.org/sites/default/files/images/MeltonCliff.jpg
600
800
sabr
/wp-content/uploads/2020/02/sabr_logo.png
sabr
2020-06-16 12:33:16
2020-06-16 12:33:16
April 25, 1937: Giants' Cliff Melton fans record 13 in debut, but loses heartbreaker