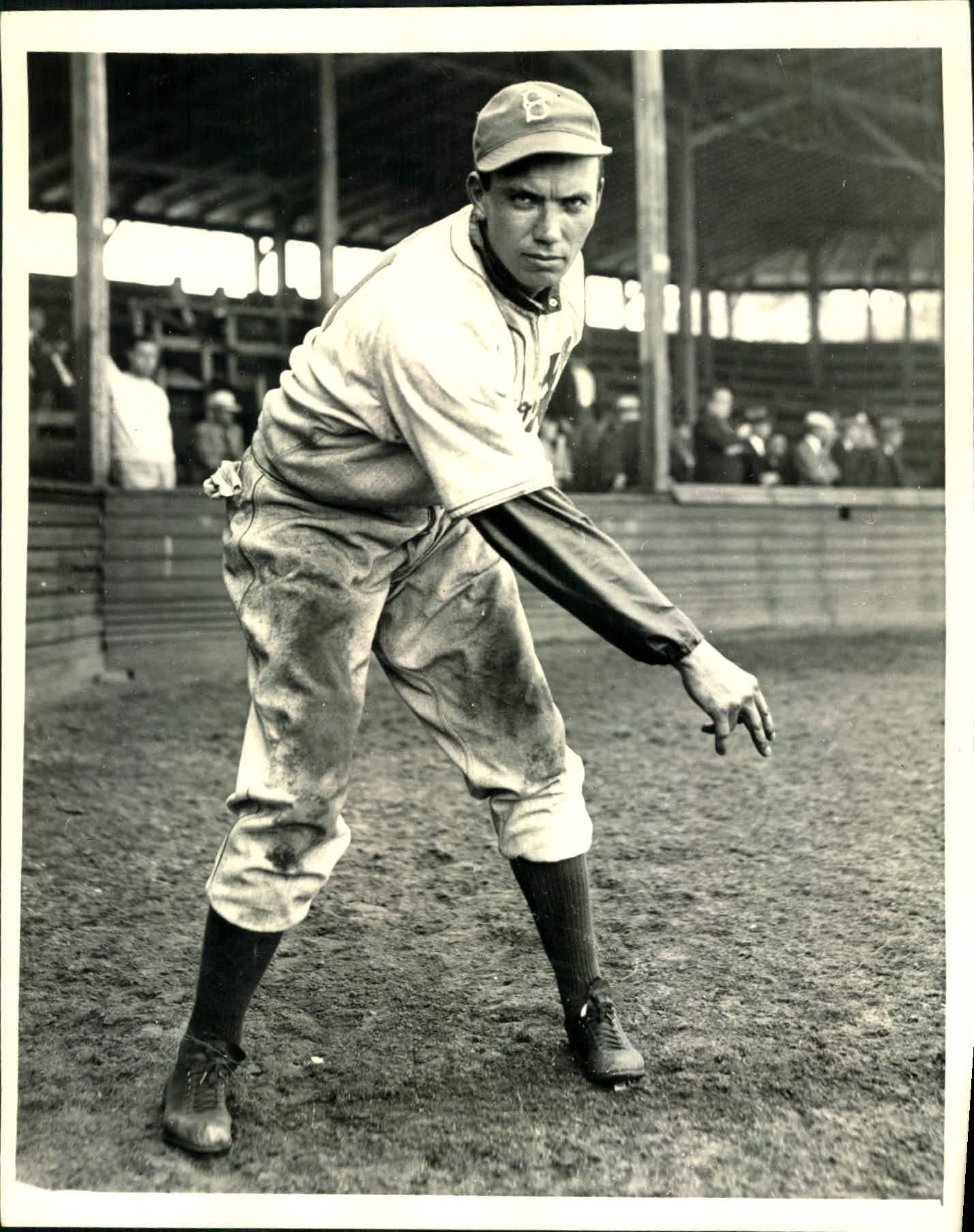 April 30, 1940: Tex Carleton's no-hitter gives Dodgers record-tying ninth victory to start season
---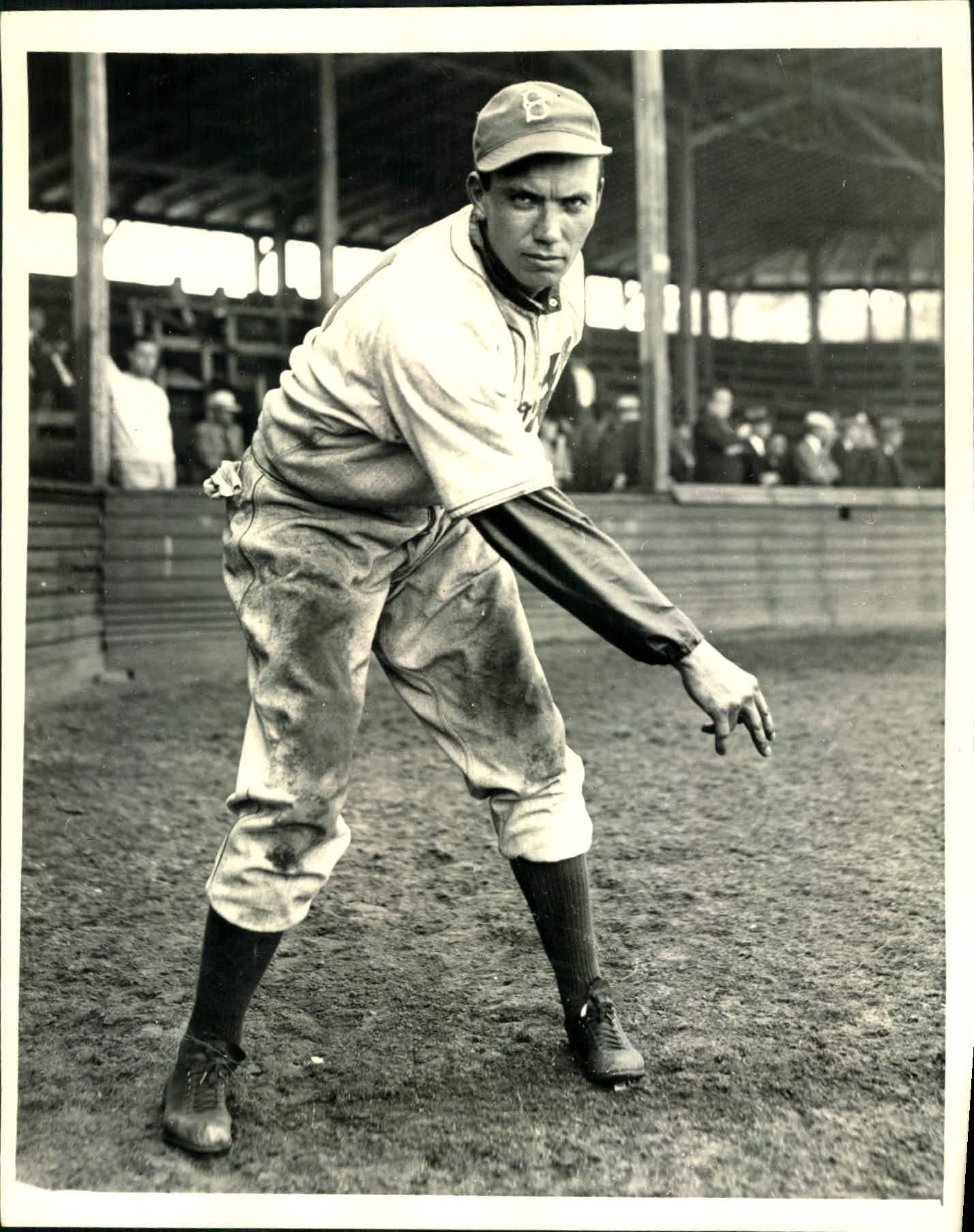 At the close of the 1939 baseball season, Tex Carleton prepared to retire to his hometown of Fort Worth convinced that his big-league days were behind him. The 33-year-old right-hander had struggled in his first campaign with the Milwaukee Brewers of the American Association, posting an 11-9 record with a dismal 4.23 ERA. A sore right arm was the source of his miseries. Gone was the fastball that helped him produce a 94-70 record from 1932 to 1938 while averaging 208 innings per year for the St. Louis Cardinals and Chicago Cubs. A member of the Redbirds' Gas House Gang championship in 1934 and on two pennant winners for the North Siders, Carleton also had a long history of fighting with teammates, most notably Dizzy Dean, which had earned him ticket out of the Gateway City.
Widely considered washed up, Carleton got a new lease on his baseball life when Brewers owner Henry Bendinger arranged a tryout with the Brooklyn Dodgers in spring training in 1940, and sold his contract conditionally. Few expected Carleton to stick with skipper Leo Durocher's club, but the Lip, who had been Carleton's teammate with the Redbirds, knew the pitcher's competitive spirit. Carleton looked fresh and rejuvenated in camp. His fastballs popped and his curves dropped, and the rugged Texan, who some detractors claimed "lacked real grit," secured a spot in the starting rotation on the majors' oldest staff.1 In his first start, Carleton tossed a complete game to defeat the Boston Braves, 8-3, at Ebbets Field on April 23. A week later, the Dodgers were in Cincinnati to kick off a three-game series with the reigning NL pennant-winners.2 The talk of the baseball, the Dodgers had won eight consecutive games to start the season, just one short of the big-league record set by the New York Giants in 1918. But naysayers also noted that all of Brooklyn's wins came against teams from the second division the previous year. Manager Bill "Deacon" McKechnie's Reds (6-2), in second place, two games behind "Dem Bums," would prove to be a serious challenge. Carleton also aimed to avenge his personal nemesis. In 1938 the Reds scorched him for 46 hits and 29 runs (24 earned) in just 28⅔ innings, and defeated the Cubs all seven times Carleton faced them. (He lost two decisions in four starts.)
Through four innings Carleton did not give the impression that he had a date with history. He walked the first batter he faced, Bill Werber, and also survived some sloppy infield play. In the second, 21-year-old rookie Pee Wee Reese fumbled Harry Craft's one-out grounder for an error. Second baseman Pete Coscarart scooped up Frank McCormick's grounder but threw wildly to first sacker Dolph Camili, enabling the rambling 6-foot-4 cleanup hitter to ramble to the keystone sack. In the third Carleton issued a one-out walk to Werber, who was subsequently gunned down by Herman Franks attempting to steal second, ending the frame. (Franks was making just his ninth big-league start and fifth for the Dodgers.) Brooklyn still looked shaky in the fourth. With one out and Frank McCormick on first courtesy of third baseman Cookie Lavagetto's errant throw to first (the Dodgers' third and final defensive miscue), former MVP Ernie Lombardi connected for a mammoth shot, sending the crowd of 10,544 at Crosley Field on a Tuesday afternoon into a collective cheer. But the ball curved foul and rocketed over the fence in right field and onto the street. Knowing that he escaped a mistake, Carleton retired "Schnozz" on a popup to center and Craft on a liner to left.
Cincinnati's 36-year-old right-hander, Milkman Jim Turner, matched Carleton's zeros through four frames. He escaped a jam in the fourth with one out and Coscarart and Lavagetto occupying the first two stations via singles. Turner was a reclamation project of sorts, and there was no better place to be than under the aegis of McKechnie, regarded as a genius with pitchers. Turner had debuted with the Deacon's Boston Braves in 1937, winning 20 games and leading the league in ERA (2.38), complete games (24), and shutouts (five, tied with teammate Lou Fette and Cincinnati's Lee Grissom), but arm problems reduced him to a 4-11 slate two years later. Acquired in the offseason, Turner was making his first start for the Reds.
Known for his control, Turner had an unexpected bout of wildness in the fifth. He issued a leadoff walk to Franks, and to Carleton two batters later. Dixie Walker hit what sportswriter Lou Smith of the Cincinnati Enquirer considered a tailor-made double-play grounder to second baseman Lonnie Frey. Frey stepped on the bag to force Carleton.3 However, the slow-footed pitcher's late slide made it difficult for Frey to make the pivot throw to first, and Walker was safe. The next batter, Coscarart, deposited Turner's first pitch over the fence for a three-run homer. It proved to be the Dodgers' last hit until Lavagetto led off the ninth with the club's fifth and final safety, off newly inserted reliever Whitey Moore.
The remainder of the game showcased Carleton, who retired the last 17 batters he faced, and the Dodgers flychasers. The first of several defensive gems took place with one out in the sixth when right fielder Roy Cullenbine robbed Frey of a possible extra-base hit. Racing full speed to the fence, Cullenbine made what the Enquirer described as a "sensational one-handed leaping catch."4 It was left fielder Joe Vosmik's turn for the highlight reel in the seventh. "[W]ith shoulder blades pressing against the left-field wall," according to sportswriter Tommy Holmes of the Brooklyn Daily Eagle, Vosmik snared Frank McCormick's deep blast.5
"It wasn't until I walked out there in the eighth inning," said Carleton, "that I realized how close I was to a no-hitter.6 He had kept the Reds off-balance with a steady diet of fastballs, sinkers, and curves. With two outs in the eighth, aging slugger Wally Berger, a former All-Star with McKechnie's Braves, pinch-hit for Turner, drawing a hefty round of boos from the home crowd. Everyone likes an underdog on the verge of history, even if he is your opponent. Roscoe McGowen, sportswriter for the New York Times, noted that "disaster almost followed" when Carleton called for Berger's popup in front of the mound; however, Franks barreled in and caught the ball as the two players collided.7
There was "unbelievable drama packed into the last few minutes," opined the Brooklyn Daily Eagle.8 Werber, whose eighth-inning home run the previous night gave the Reds a thrilling 3-2 victory over Pittsburgh, grounded weakly to third. Frey then belted a fly to deep right field that Cullenbine caught effortlessly just short of the screen. Two-time All-Star Ival Goodman connected squarely on Carleton's 1-and-1 offering. The bat made a "vicious ping-g-g-g," wrote Tommy Holmes, the sound of a solid hit.9 The ball curved a bit on its way to center field, but Dixie Walker "didn't hardly have to move," wrote the Enquirer, to snare what newspapers considered the hardest-hit ball of the game.10 "I'm glad he hit it well," admitted Carleton. "If he hadn't, the ball would have dropped."11
After 1 hour and 47 minutes of playing time, Carleton ecstatically threw his glove high into the balmy, 70-degree, springtime air. "[He] sank to his knees," said the Enquirer of the emotional scene, "and looked as though he raised his eyes to the heavens."12 After a few seconds, Carleton raced to Walker in center field, but was mobbed by teammates before he reached second base.
"I really felt that I could snap that ball in there today," Carleton said. "It was a sidearm fast ball that I used most of the time, especially against right-handed hitters."13 In fashioning the last of 16 career shutouts, Carleton walked two and struck out four. "My curve was breaking perfectly," he added, noting that he threw only about 15 of them, and mixed in an occasional screwball, too.14 Carleton had one other no-hitter in professional baseball to his credit. In 1929 he held the Toronto Maple Leafs hitless as a member of the Rochester Red Wings in the International League. Carleton's "super-thrilling effort" (in the words of Lou Smith) against the Reds was the Dodgers' first no-hitter since Dazzy Vance turned the trick against the Philadelphia Phillies on September 13, 1925, at Ebbets Field.15 [Vance's masterpiece was tarnished by two Brooklyn errors that led to one run.
There was no fairy-tale ending for Carleton, as his arm pain reappeared soon after his no-hitter. He struggled as a starter, was moved to the bullpen, and won only six games to finish his career with a 100-76 record. Carleton's counterpart on his historic day, Jim Turner, enjoyed a brief renaissance under McKechnie's watchful eye. He went 14-7 and finished fourth in the NL in ERA (2.89) as a once-a-week hurler.
This article was published in "Cincinnati's Crosley Field: A Gem in the Queen City" (SABR, 2018), edited by Gregory H. Wolf. To read more articles from this book at the SABR Games Project, click here.
Sources
In addition to the sources cited in the Notes, the author also accessed Retrosheet.org, Baseball-Reference.com, the SABR Minor Leagues Database, accessed online at Baseball-Reference.com, SABR.org, and The Sporting News archive via Paper of Record.
https://www.baseball-reference.com/boxes/CIN/CIN194004300.shtml
https://www.retrosheet.org/boxesetc/1940/B04300CIN1940.htm
Notes
1 "Walters to Face Rampaging Dodgers; Hugh Casey Likely to Be His Opponent," Cincinnati Enquirer, May 1, 1940: 18.
2 Inclement weather canceled the third game.
3 Lou Smith, "Redlegs Victims of No-Hit Contest," Cincinnati Enquirer, May 1, 1940: 1.
4 "Walters to Face Rampaging Dodgers."
5 Tommy Holmes, "Carleton's No-Hitter Replete With Drama," Brooklyn Daily Eagle, May 1, 1940: 15.
6 Joe Garretson Jr., "Started Counting in the Eighth," Cincinnati Enquirer, May 1, 1940: 18.
7 Roscoe McGowen, "Carleton Pitches No-Hit Shut-Out as Dodgers Tie Big League Record," New York Times, May 1, 1940: 33.
8 "Carleton's No-Hitter Replete With Drama."
9 Ibid.
10 "Walters to Face Rampaging Dodgers."
11 Tommy Holmes, "No-Hitter Spurs Dodgers in Drive for Record Today," Brooklyn Daily Eagle, May 1, 1940: 1.
12 "Walters to Face Rampaging Dodgers."
13 "No-Hitter Spurs Dodgers."
14 "Tex Speaks Up," Cincinnati Enquirer, May 1, 1940: 18.
15 Smith.
Additional Stats
Brooklyn Dodgers 3
Cincinnati Reds 0
---
Crosley Field
Cincinnati, OH
Box Score + PBP:
Corrections? Additions?
If you can help us improve this game story, contact us.
Tags
https://sabr.org/sites/default/files/CarletonTex-BRO.jpg
600
800
admin
/wp-content/uploads/2020/02/sabr_logo.png
admin
2019-09-20 14:15:22
2020-04-17 10:22:32
April 30, 1940: Tex Carleton's no-hitter gives Dodgers record-tying ninth victory to start season