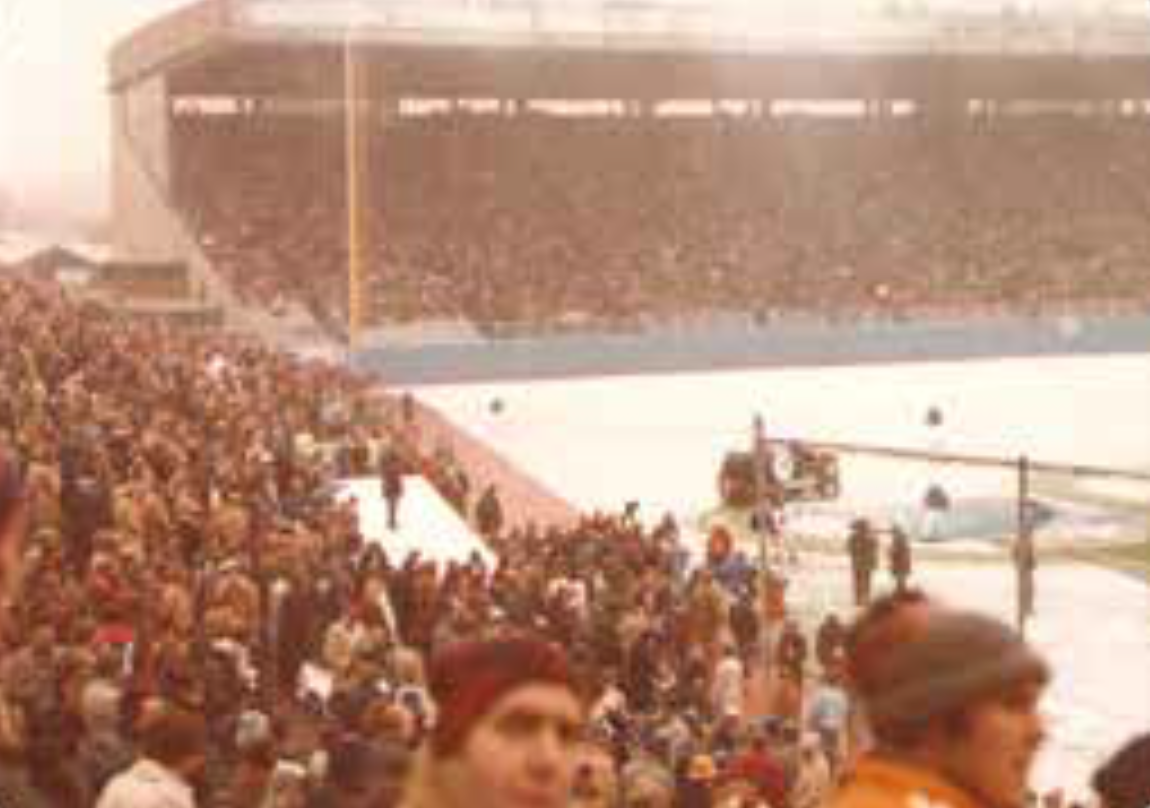 April 7, 1977: A snowy beginning for Toronto's major-league debut
---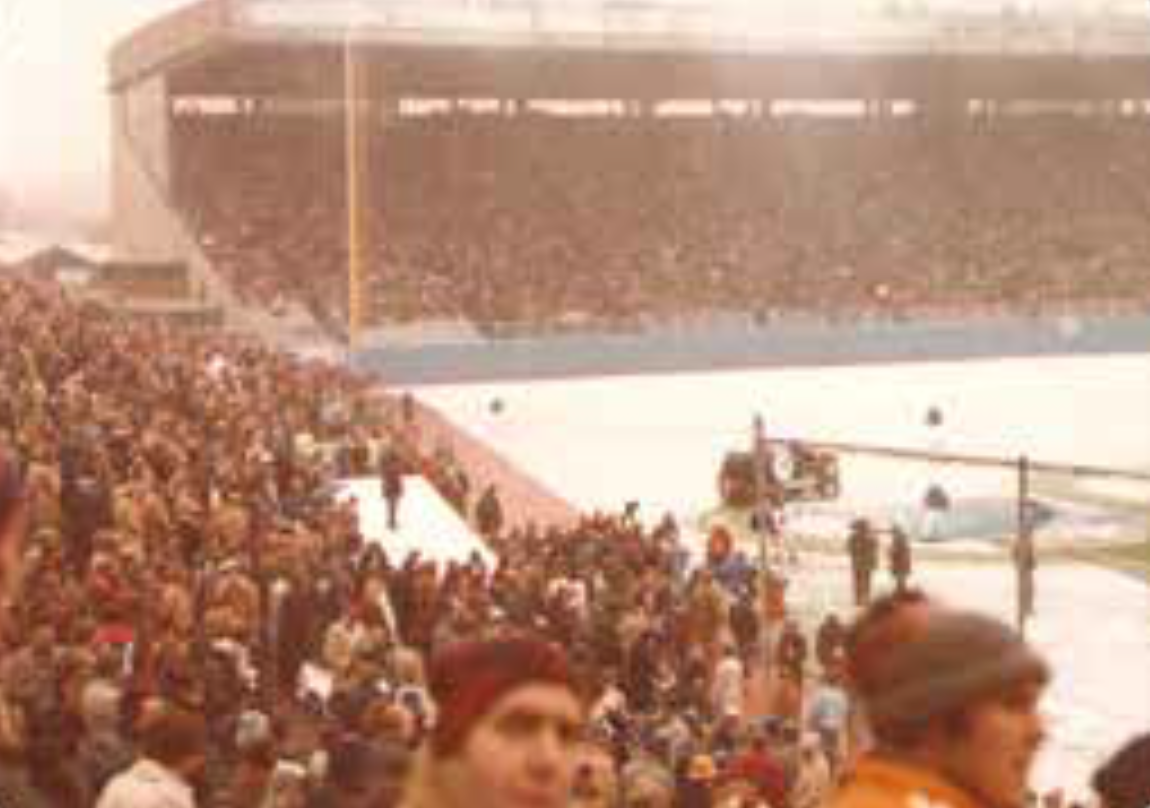 From the late 1950s to the mid-1970s, Toronto was considered a potential major-league expansion city.1 Shortly after New Year's Day 1976, a Toronto consortium purchased the struggling San Francisco Giants, intending to relocate the club north.2 However, a San Francisco court granted a restraining order that prevented the Giants from leaving and then a local Bay Area investor matched the purchase price, keeping the team in San Francisco.
Toronto's disappointment was brief. After the AL voted 11 to 1 during spring training to consider expansion to Toronto, it finally became official on March 26, 1976, in Tampa, Florida. The same consortium that tentatively purchased the Giants paid a $7 million (U.S.) franchise fee3 to join the big leagues.4 The Province of Ontario and the City of Toronto would each contribute $7.5 million to prepare Exhibition Stadium for major-league baseball.5
The Toronto franchise began creating a front office and a baseball operation. The first hire was Canadian-born chartered accountant Paul Beeston,6 as vice president of business operations, then Peter Bavasi, as president and general manager. Bavasi brought Yankees scouting director Pat Gillick7 to Toronto to become vice president of player personnel. Roy Hartsfield, who managed a San Diego Padres minor-league team under Bavasi, was tabbed as Toronto's first bench boss. Dunedin, Florida, became the club's spring-training home. Finally, the November expansion draft stocked the club with players.
From 4,000 suggestions, a "Name the Team" contest christened the club Blue Jays. The team believed "the Blue Jay is … strong, aggressive and … it dares to take on all comers."8 The logo – a blue jay's head facing left and red maple leaf superimposed over a baseball – became one of the most familiar insignias in Canada.
As 44,649 curious fans filed in to the renovated Exhibition Stadium for the historic first Opening Day, they saw a field that looked nothing like a ballpark. Instead of bright green Astroturf, they saw groundskeepers hurriedly trying to remove snow. They saw Chicago outfielder Wayne Nordhagen walking in "snowshoes" fashioned from catcher's shin guards. They saw Toronto shortstop Bob Bailor holding a hockey stick.9
Whether seated in $2.00 outfield grandstand seats or pricy $6.50 field-level chairs, everyone was trying to keep warm. Hot food like popcorn went for 50 cents, fish and chips for $1.40, hot dogs for a dollar and coffee for 30 cents.10 Beer was conspicuously absent from Exhibition Stadium (until 1982), banned by a provincial law enacted to suppress rowdyism and drunk driving.11
Finally, with a roar of anticipation, the crowd, which included Baseball Commissioner Bowie Kuhn, American League President Lee MacPhail, Toronto Mayor David Crombie and Toronto-born Brooklyn Dodgers All-Star Goody Rosen, watched as the Blue Jays jogged onto the field. Bundled up in a parka, Canadian singer Anne Murray sang "O Canada," the national anthem. A whitish-green diamond was emerging from the ersatz infield grass but the majority of the outfield still remained under snow.
Starting pitcher Bill Singer stamped his spikes on the rubber to dislodge mud, looked in, kicked, then fired a fastball past White Sox left fielder Ralph Garr for a called strike. The baseball was removed from play, destined for the Canadian Sports Hall of Fame. At 1:48 p.m., the first-ever major-league game in Toronto history was under way.
"The ground was so muddy and slippery at the start that I couldn't push off properly. It got better as the game went along and they kept adding more dry dirt, but at the start I didn't have my velocity or my control," Singer said afterward.12 Still trying to gain his footing, Singer bounced several deliveries to the plate and walked Garr. The leadoff man stole second, went to third on catcher Rick Cerone's overthrow, then scored on a one-out sacrifice fly by Jorge Orta. Right fielder Richie Zisk gave the visitors a 2-0 lead by belting a home run to center field.
In the bottom half, Toronto's first two hitters, John Scott and Hector Torres, struck out against Chicago left-hander Ken Brett. Next up was Blue Jays first baseman Doug Ault, who drilled a 1-and-1 pitch into the left-center-field seats for the first hit, run, RBI, and home run in franchise history, sending the frigid crowd into the first prolonged cheer of the afternoon.
In the second, as in the first inning, Chicago scored twice and the Blue Jays scored once. The White Sox scored their runs on an RBI single by shortstop Alan Bannister and an RBI double by Zisk. Toronto countered with a one-out, first-pitch RBI single by second baseman Pedro Garcia, scoring Gary Woods, who led off the frame with a bunt single and the first stolen base in team history.
With Chicago leading 4-2, Torres hit Brett's first pitch of the third inning back up the middle for a single, bringing Ault to the plate representing the tying run. Ault sent a high fly ball toward the right-field corner. Zisk drifted back, stopped, then looked up and threw his glove into the air as the ball cleared the wall for Ault's second home run in as many at-bats. Ault crossed home plate, then tipped his helmet to the delighted fans. The Blue Jays and White Sox were even, 4-4.
"I hope nobody pinches me and wakes me up. After I hit those first two out, I couldn't believe it was that easy," Ault said after the game.13 "I hit a couple of sliders for the home runs. … The second home run was a really good pitch on the outside corner. I was fortunate to make contact, and I was just trying to go with the pitch."14
From that point, hitting appeared easy for his teammates too. In the bottom of the fourth, Garcia led off with a double and was driven in on a single to right by the next batter, Vancouver-born Dave McKay, giving the Blue Jays their first-ever lead, 5-4. Cerone followed with a single, chasing Brett from the game. Reliever Francisco Barrios stranded his inherited runners but the Blue Jays would solve him in the fifth.
Cleanup hitter Otto Velez singled to left and stole second, but stayed there when Gary Woods failed at moving the runner over on a bunt. Hartsfield sent pinch-hitter Alvis Woods – making his major-league debut – up to bat against Barrios. Woods hammered the fifth big-league pitch he saw over the right-center-field wall for a two-run shot, giving Toronto a 7-4 lead. Woods became the 45th major leaguer player to hit a home run in his first at-bat and the 11th to do it as a pinch-hitter. "I was just trying to bring a run in. It didn't dawn on me until I was in the dugout by the heater trying to get warm that I had hit a home run in my first major league at-bat," Woods said.15
The White Sox nicked Toronto reliever Jerry Johnson for a run in the next inning when Zisk led off with an infield single, moved to second on a one-out walk to Oscar Gamble, and raced home on a single to center by Eric Soderholm. Zisk fell a triple shy of the cycle, but added one more single in the seventh for a game-high four hits.
Ault put an exclamation point on his day in the bottom of the eighth inning, slashing a single to center with runners on the corners to. It was Ault's third hit and fourth RBI of the game. Later in the inning, Gary Woods grounded into a bases-loaded double play to score the ninth and final run for Toronto.
In the top of the ninth, Pete Vuckovich pitched a second scoreless relief inning to earn the save, giving Johnson the win. Appropriately, Ault caught the final game ball on a throw from shortstop Jim Mason. It was Ault's day from start to finish. Fans who braved the cold from start to finish began chanting, "We're Number One!"16
It was an unforgettable Game Number One, Win Number One, with regrettable ice-cold weather.
Torres, a Mexican native, expected the game to be postponed "because it kept snowing. They had that Zamboni dragging the field and as soon as they cleaned it up, it would be white again … but I guess Canadians are used to snow. … The snow didn't bother them."17 Nearly four decades later, McKay, the club's first Canadian, maintained that April 7, 1977, "was the coldest day I ever played [baseball] in my life."18 However, he soon blocked out his nationality and the weather from his mind. "My hands were shaking from the cold, but the conditions improved as the game went on. Once the game started, I wasn't the lone Canadian. I was a member of the Blue Jays."19
Despite the absurdity of a snowy inaugural ballgame, Toronto was finally in the big leagues and it could finally begin dreaming big-league dreams about becoming a competitive team and, one day, a World Series champion.
Sources
Besides the sources cited in the Notes, the author also consulted Baseball-Reference.com, Retrosheet.org, and CBC's broadcast of the game (CBC Television, Toronto, Ontario: CBLT,April 7, 1977). The following books were also used: Larry Millson, Ballpark Figures: The Blue Jays and the Business of Baseball (Toronto: McClelland and Stewart, 1987); Tom Cheek and Howard Berger, Road to Glory: An Insider's Look at 16 Years of Blue Jay Baseball (Toronto: Warwick Publishing, 1993).
Photo credit
Opening Day in Toronto, April 7, 1977, as a snowstorm blankets the field at Exhibition Stadium. (Courtesy of Elliott and Helene Wahle)
Notes
Additional Stats
Toronto Blue Jays 9
Chicago White Sox 5
---
Exhibition Stadium
Toronto, ON
Box Score + PBP:
Corrections? Additions?
If you can help us improve this game story, contact us.
Tags
https://sabr.org/sites/default/files/Toronto-Blue-Jays-1977-Opening-Day-Elliott-Wahle.png
600
800
admin
/wp-content/uploads/2020/02/sabr_logo.png
admin
2016-09-16 12:25:56
2020-04-17 10:26:01
April 7, 1977: A snowy beginning for Toronto's major-league debut