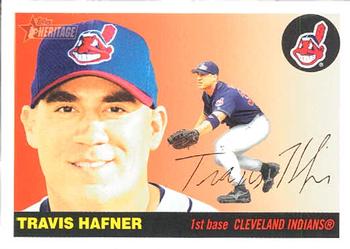 August 14, 2003: Power outage pulls plug on 55 million, but Travis Hafner generates surge with his cycle
---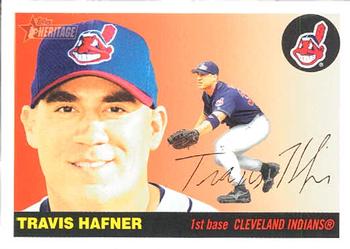 The Great Lakes Brewing Company in Cleveland does not often miss when an opportunity presents itself. On August 14, 2004, the famed brewery on Cleveland's lower west side held a party to debut its new creation, Blackout Stout. The celebration was to commemorate the first anniversary of "The Great Blackout" of 2003. The brewery's website describes the seasonal brew this way: "Bold and dark as a power-less metropolis, our Russian Imperial Stout commemorates the infamous 2003 blackout that briefly left some 55 million people utterly unplugged."1
Those who attended that evening dined and drank by candlelight and lanterns, as the lights were shut off from 4:10 P.M. until 1:00 A.M. Of course, the new concoction would be available to quaff right from the bartender's pour out of the keg.
One year earlier, some folks may have needed a drink for a different reason, and not a celebratory one. At approximately 4:10 P.M. EDT a power outage hit parts of the Midwest, New York state and Canada. The blackout was triggered when a New York power station near Niagara Falls was struck by lightning. A chain reaction caused shutdowns in cities that included Ottawa, Toronto, New York, Detroit, and Cleveland. Northern New Jersey and several towns in Vermont were also reporting electrical outages. Nuclear power plants in Ohio, Michigan, New York, and New Jersey were shut down. Boston, Washington and Chicago were spared.2
Transit trains ceased running, gas pumps were inoperable, and some folks had to find alternate ways to get home. Water became a treasured commodity as water pumps for the bigger cities sat idle. Some cities relied on backup generators, others were formulating secondary plans3.
While that part of the country was trying to find its way out of the dark, the Cleveland Indians were at the Hubert H. Humphrey Metrodome in Minneapolis to wrap up a four-game series. Cleveland had taken two of the first three. The two AL Central Division teams were playing for a different purpose. Minnesota was in third place sporting a 61-59 record, 3½ games back of front-running Kansas City. The Indians, on the other hand, checked in at 52-69 and 13 games off the pace. Postseason tickets were not being printed in Cleveland in 2003.
But the third game of the series ended after Cleveland scored five runs in the top of the 14th inning to win the game, 5-0. It was a rough way for the Twins to lose, and they were hoping for a win in the fourth game to salvage a split in the series.
The pitching matchup was lefty Brian Anderson for the Indians and right-hander Brad Radke for Minnesota. Both hurlers were sporting identical 8-9 records. Cleveland scored single runs in the second and third innings to lead 2-0. Travis Hafner, a rookie who had been acquired from Texas during the offseason, smashed a solo home run over the right-field wall for the 1-0 advantage. Doubles by Jhonny Peralta and Casey Blake plated the Tribe's second tally in the third.
Hafner was nicknamed "Pronk," courtesy of teammate Bill Selby. The name was a combination of two facts about Hafner: As a rookie, he was a "project." And when he ran, he looked like a "donkey." So the name "Pronk" was bestowed on him. In the fourth inning, Hafner bounced a hit off the turf past Radke and over second base. He didn't let up, and hustled to second base, sliding head-first into the bag for a double. "This is the only place I'd get a hit like that," said Hafner.4 However, he was left stranded at second base.
The score stood 2-0 until the top of the seventh inning. Hafner, 6-feet-3 and 240 pounds, hit a high chop back to the mound to lead off the seventh. He was credited with a single, and went to second base on Radke's throwing error. Back-to-back doubles by Peralta and Angel Santos plated two runs. James Baldwin relieved Radke, and after a groundout, Casey Blake unloaded his 14th homer of the season for a 6-0 Cleveland lead.
Ben Broussard singled to lead off the top of the eighth. After Ryan Ludwick struck out, Hafner hit a drive to deep right-center field. His head-first slide into third base would have made Pete Rose proud as Hafner hit for the cycle. He later scored on a single by Josh Bard and the Indians extended the score to 8-0. "I think the guys got the biggest kick out of watching me run the bases," said Hafner.5. His totals: 4-for-5, two RBI, three runs scored.
Anderson, who struck out eight in 8⅓ innings, was happy for his teammate. "After he got the single in the seventh inning, we were sitting on the bench talking about what parts of the field he could hit it to for a triple," Anderson said. "As soon as the ball left his bat, everybody on the bench jumped up. It's a great day for him."6
Minnesota got three runs in the ninth inning. Matt LeCroy hit his 12th home run, a solo shot to chase Anderson from the game. David Cortes gave up two runs (one earned) for the final runs of the game, an 8-3 Indians triumph.
Hafner was the seventh Cleveland player to hit for the cycle. The last player to do it before him was Andre Thornton on April 22, 1978, at Boston's Fenway Park. "Maybe this will mean more to me in a few years,"Hafner said. "I'll look back on it and be proud. But right now I'm just glad we won the game."7
Unless they had a battery-powered TV or transistor radio, Indians fans in greater Cleveland likely missed seeing or hearing about Hafner's historic effort. For Cleveland, which finished the year with a 68-94 record, Hafner provided one of the few bright lights in a rather dark year.
Sources
In addition to the sources cited in the Notes, box scores from Retrosheet.org and Baseball-Reference.com are as follows:
http://www.baseball-reference.com/boxes/MIN/MIN200308140.shtml
http://www.retrosheet.org/boxesetc/2003/B08140MIN2003.htm
The video highlights from Hafner's cycle can be viewed on YouTube here: https://www.youtube.com/watch?v=BKQYHQ8Ls3E
Notes
Additional Stats
Cleveland Indians 8
Minnesota Twins 3
---
Metrodome
Minneapolis, MN
Box Score + PBP:
Corrections? Additions?
If you can help us improve this game story, contact us.
Tags
https://sabr.org/sites/default/files/Hafner-Travis-2004-Topps.jpg
600
800
admin
/wp-content/uploads/2020/02/sabr_logo.png
admin
2017-07-28 14:16:43
2020-04-17 10:25:47
August 14, 2003: Power outage pulls plug on 55 million, but Travis Hafner generates surge with his cycle