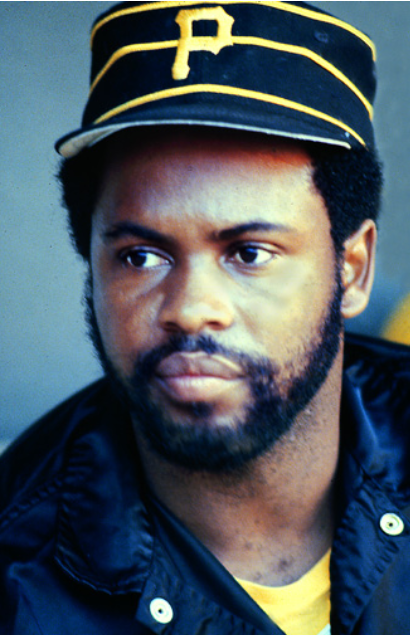 August 19, 1979: No doggin' it: Bill Madlock belts walk-off homer for Pirates
---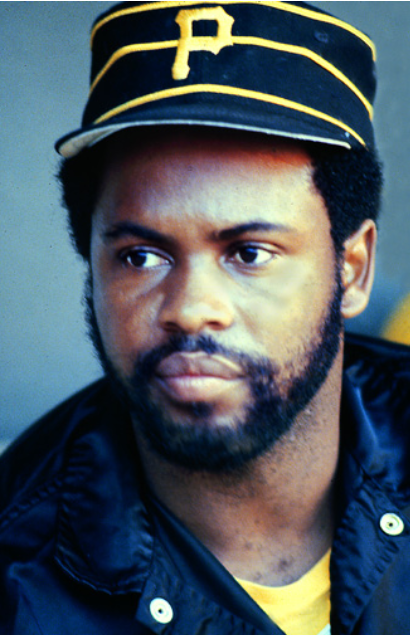 The Pittsburgh Pirates spent most of the first 2½ months of the 1979 season struggling to play at the .500 level before they engineered a blockbuster trade that beat reporter Charley Feeney considered "too good to be true."1 On June 28 the Pirates sent three pitching prospects (Fred Breining, Al Holland, and Ed Whitson) to the San Francisco Giants for infielder (and former two-time NL batting champion) Bill Madlock, utilityman Lenny Randle, and left-handed reliever Dave Roberts. Madlock was unhappy hitting in Candlestick Park, and had been switched from playing third base to second in 1978, and remained there, so far, in '79. Manager Chuck Tanner immediately penciled in Madlock for a return to the "hot corner." In arguably Pittsburgh's most successful in-season trade ever, Madlock provided a spark to a dormant Pirates offense, brought stability to the Bucs' infield, and enabled Phil Garner to move from third to second base, his natural position. "In one fell swoop," opined Dan Donovan of the Pittsburgh Press, "the Pirates became potentially their best hitting team in years and turned an undermanned infield into an overmanned infield."2
As the Pirates took the field at Three Rivers Stadium on Sunday, August 19, 1979, they had many reasons to be excited. Since Madlock's first game, on July 2, they had transformed a 6½- game deficit into a two-game lead over the Montreal Expos in the tense NL East Division race, and had won 17 of their previous 25 games. They also had cause for concern. They had just lost the first two games of a three-game set with the Los Angeles Dodgers, and their inspirational leader, Willie Stargell, would miss his third consecutive start with an infected finger.
The two-time reigning NL pennant-winning Los Angeles Dodgers were in an unaccustomed position. At 57-65 (and en route to their first losing season since 1968), they were in third place, 12½ games behind the Houston Astros in the NL West. However, they were playing their best ball of the season, riding a five-game winning streak.
The pitching matchup featured two of the NL's top starting pitchers. Pittsburgh's 25-year-old southpaw John Candelaria had won 20 games and led the NL with a 2.34 ERA in 1977, and entered the game with a sparkling 67-37 record in five seasons. At 6-feet-7, he relied on pinpoint control and movement instead of a power game for his success. Los Angeles's 29-year-old hurler, right-hander Burt Hooton, was noted for his mesmerizing knuckle curve. He had enjoyed a career year in 1978, winning 19 games, and had amassed a 105-91 record since his debut with the Chicago Cubs in 1971. Both of these veteran starters had a no-hitter on their impressive major-league résumés. Hooton in 1972, and Candelaria in 1976.
A crowd of 28,382 at Three Rivers Stadium witnessed one of the best pitched and most exciting games of the year. Candelaria held the Dodgers scoreless on just four hits through eight innings. His only trouble was in the fourth inning when shortstop Bill Russell led off with a single. A walk to third sacker Ron Cey and a wild pitch put runners on second and third with one out, but "Candy" induced left fielder Dusty Baker to pop out to Omar Moreno in short center with Russell holding at third, and catcher Joe Ferguson to fly out to right.
On the heels of an impressive two-hit shutout against the St. Louis Cardinals in his previous outing, Hooton increased his scoreless streak to 17⅓ innings by blanking the Pirates through eight innings. He permitted as many as two baserunners only in the sixth inning, when right fielder Dave Parker lined a two-out double to center field and John Milner, subbing for Stargell at first base, walked. Hooton then fanned left fielder Bill Robinson to end the threat.
"The Pirates may win the National League East pennant," wrote Pittsburgh sportswriter Phil Musick, because "the Pirate bullpen is in toto the game's best."3 Bucs skipper Chuck Tanner leaned on his relievers more than any other manager in the club's history. A trio of 30-somethings, Grant Jackson, Enrique Romo, and Kent Tekulve, would appear collectively in more than 250 games. The affable manager had no second thoughts when he interrupted Candelaria's shutout bid by sending Mike Easler to pinch-hit for him to lead off the bottom of the eighth in a scoreless game. "I wasn't at all anxious about that [decision]," said Tanner. "You're trying to win a ballgame. You have to have faith in other guys."4 Rail-thin closer Tekulve, en route to a franchise-record 94 appearances, pitched a 1-2-3 ninth. "If we can stay even for seven, we have the advantage because of our bullpen," said "Teke." "We have a lot of money players. They just don't press, get tight in a game like this."5
Parker, who had captured the last two NL batting titles, led off the ninth with what Tanner called the "hardest ball hit this season."6 According to Charley Feeney, Parker "crushed a line drive toward the mound. In self defense, Hooton speared the ball with his glove hand against his left shoulder"7 After Milner doubled and Robinson struck out, Madlock came to the plate with the game on the line.
"I've always hit well against the Dodgers,' said "Mad Dog" after the game. "I've had pretty good success against Hooton. I was surprised they pitched to me."8 Madlock swung at Hooton's first pitch and connected for his third hit of the day, a game-winning two-run home run to center field. "It was a fastball up and away," he said of his first career walk-off round-tripper.9 "Why didn't I walk Madlock?" rhetorically asked a dejected Tommy Lasorda, wondering why he did not choose to face the next batter, catcher Ed Ott, in that situation. Ott had been 0-for-3 with a strikeout, and had not hit the ball out of the infield during his at-bats.
As an elated Madlock rounded third base in his home-run trot, Hooton gave him a friendly pat on the back. "Burt and I have been friends for a long time," he said. "We went through some struggling times together [in Chicago] and we're pretty close."10 Madlock relished competing in the first pennant race of his career, and batted a team-high .328 in 85 games after his trade to the Pirates. He fit in seamlessly with the "We are Family" team. "It is easy to be loose around here," he said.11
With the victory, the Pirates improved their record to 71-51 and maintained a two-game lead over the Expos in the NL East while the Dodgers fell to 57-66, still in third place, 12½ games behind the Astros.
This article appeared in "When Pops Led the Family: The 1979 Pitttsburgh Pirates" (SABR, 2016), edited by Bill Nowlin and Gregory H. Wolf. To read more game stories from this book at the SABR Games Project, click here.
Sources
Pittsburgh Post-Gazette.
Pittsburgh Press.
SABR.org.
The Sporting News.
Baseball-Reference.com: https://www.baseball-reference.com/boxes/PIT/PIT197908190.shtml
Retrosheet.org: http://www.retrosheet.org/boxesetc/1979/B08190PIT1979.htm
Notes

1 The Sporting News, July 14, 1979: 40.
2 Dan Donovan, "Madlock Provides Another Good Bat," Pittsburgh Press, June 29, 1979: B-6.
3 Phil Musick, "Tekulve's Job Isn't That Easy," Pittsburgh Post-Gazette, August 20, 1979: 11.
4 Ibid.
5 Ibid.
6 Charley Feeney, "Ninth-Inning Blast Lifts Bucs to 2-0 Win," Pittsburgh Post-Gazette, August 20, 1979: 11.
7 Ibid.
8 Ibid.
9 Phil Axelrod, "Madlock's Home Run Saves Pirates' Day," Pittsburgh Post-Gazette, August 20, 1979: 11.
10 Associated Press, "Dodgers' Winning Streak Axed at 5," San Bernardino County (California) Sun, August 20, 1979: 20.
11 Ibid.
Additional Stats
Pittsburgh Pirates 2
Los Angeles Dodgers 0
---
Three Rivers Stadium
Pittsburgh, PA
Box Score + PBP:
Corrections? Additions?
If you can help us improve this game story, contact us.
Tags
https://sabr.org/sites/default/files/Bill%20Madlock.png
600
800
admin
/wp-content/uploads/2020/02/sabr_logo.png
admin
2018-05-31 13:27:20
2020-04-17 10:24:46
August 19, 1979: No doggin' it: Bill Madlock belts walk-off homer for Pirates