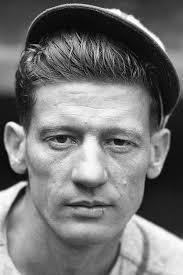 August 30, 1941: Sweet sound of the Arkansas Hummingbird: Lon Warneke fires a no-hitter
---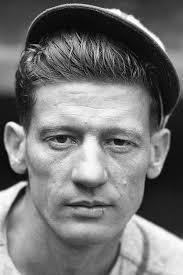 The Arkansas Hummingbird, Lon Warneke, had come oh-so-close before. Four times in his 12-year career he had tossed one-hitters, some of which were suspenseful, others not so. In the midst of winning at least 20 games three times in a four-year stretch (1932-35) as a member of the Chicago Cubs, Warneke held the Cincinnati Reds hitless for 8⅓ innings on Opening Day in 1934. In his next start he fired a one-hitter against the St. Louis Cardinals, to whom he was traded after the 1936 season. In 1939 former teammate Stan Hack played spoiler by whacking a leadoff single in the seventh on April 29 at Wrigley Field. Less than two months before his fateful date with destiny in Cincinnati, Warneke had recorded 27 outs without yielding a hit against the Philadelphia Phillies, but Heinie Mueller's leadoff single disqualified the affable right-hander from joining the ranks of no-hit pitchers.
All of that changed in what sportswriter Lou Smith of the Cincinnati Enquirer described as a "sizzling pitching exhibition" at Crosley Field, when Warneke mesmerized the reigning world champion Reds with a baffling curve and patience-trying change of pace for his first and only no-hitter.1 Warneke was "a perfect pitching machine," gushed Smith, "not too fast, but smooth and sharp."2
The Cardinals (79-45) were in a mini-slump when they arrived in the Queen City for a three-game series against the Reds to conclude a 19-game road swing.3 Before leaving the cozy confines of Sportsman's Park in the Gateway City, the Redbirds had held a slim 1½-game lead over their rival Brooklyn Dodgers, but had since won just eight of 15 games to drop one game behind the Dodgers. The Reds (69-52), on the other hand, were playing their best ball of the season. Skipper Bill "Deacon" McKechnie's squad had won 15 of its last 19 games, and moved into third place, 9½ games off the pace.
First-year skipper Billy Southworth looked to staff ace Warneke to keep the Cardinals' hope for their first pennant since 1934 alive. Possessing an impressive 174-102 career record, including 14-7 thus far in '41, Warneke was well-rested. He hadn't taken the mound since tossing a 10-inning complete-game victory against Philadelphia eight days earlier. Warneke's opponent was the pitching surprise of baseball, right-hander Elmer Riddle. The 26-year-old Georgian with only one victory prior to the 1941 campaign owned a stellar 15-2 slate and was leading the majors with a 2.10 ERA. In his previous start against the Redbirds, Riddle fired a three-hit shutout on July 6 in Cincinnati.
The matchup between two of the league's best teams on a sunny Saturday afternoon with temperatures in the mid-80s drew only 9,859 spectators to Crosley Field. The Reds ranked third in the NL in attendance in 1941, but experienced a precipitous decline of almost 3,000 fans per game from an average of 11,041 in the previous season.
While Warneke set down the first 12 batters he faced, the Cardinals threatened three times in the first five frames, but didn't score. In the second they squandered a leadoff walk by Johnny Mize and a one-out single by Walker Copper. Two innings later, two free passes by the normally accurate Riddle went for naught. Warneke led off the fifth with a single but was stranded at second after Jimmy Brown's sacrifice bunt.
Reds cleanup hitter and reigning National League MVP Frank "Buck" McCormick led off the fifth with a tricky chopper to second baseman Creepy Crespi. Handling what was described by sportswriter J. Roy Stockton of the St. Louis Post-Dispatch as "probably the most difficult chance" of the game, Crespi fielded the ball cleanly, but his throw sailed over Mize's head at first.4 McCormick was subsequently gunned down by Walker Cooper, in his first full season donning the tools of ignorance, on a nifty strikeout-throwout double play just seconds after Jim Gleeson fanned attempting a sacrifice bunt on a full count.
With two outs in the seventh, Riddle issued a walk to Brown and then surrendered his fifth hit of the game, a single to Johnny Hopp. Don Padgett followed with a hard-hit curving line drive to right-center field. Flychaser Harry Craft made a good break on the ball, and according to the Enquirer, "succeeded in getting both hands on it after a long run," but the ball caromed off his glove.5 The crucial error enabled Brown and Hopp to race home, giving the Redbirds a 2-0 lead. Both runs were unearned and no RBIs were awarded Padgett. Not everyone agreed with the official scoring. Stockton opined adamantly that Padgett's liner "should have been ruled a double."6
Neither team managed a hit over the last 2½ innings, which served to heighten the game's nailbiting tension. With two outs in the bottom of the seventh, slugger Buck McCormick, who had paced the NL in hits in each of the last three seasons, smashed what Lou Smith considered the only hard-hit ball of the game.7 Left fielder Padgett, still on an adrenaline rush from his long fly just minutes earlier, made a routine catch near the wall.
In the top of the eighth, the Reds caught a break when third baseman Jimmy Brown had trouble with Gleeson's "looping pop fly," which seemingly got caught in some wind.8 He made a leaping stab at the ball and had it in his glove, but according to the Enquirer, he "stumbled and fell" and the ball came loose.9 The next batter, perennial All-Star Ernie Lombardi, acknowledged as one of the slowest players in baseball, hit into a tailor-made 4-6-3 double play. Craft popped up to shortstop Marty Marion to end the frame.
After Riddle set down the Redbirds 1-2-3 in the ninth, Warneke took the mound chomping on his trademark wad of tobacco. (The United Press described it as "almost as big as the baseball he was throwing."10) Warneke had a cool, confident demeanor that came from starting more than 300 games, logging in excess of 2,400 innings, and hurling 27 shutouts thus far in his career. "Warneke kept his exploding curve on the corners of the plate," wrote the Enquirer about the notorious low-baller.11 If anything, Warneke was an unflappable and calm pitcher. Once a fastball pitcher who had twice finished as high as fourth in the NL in strikeouts, Warneke now relied on location, movement, and change of speed for his success. The Enquirer reported that he threw only about eight or 10 fastballs the entire game, but "wasted them," trying to keep the Reds off balance.12
McKechnie, renowned for his handling of pitchers, was in no mood to have an opponent toss another no-hitter against his team at home. The last no-hitter in baseball was against the Reds; Brooklyn's Tex Carleton, who coincidentally had also pitched for both the Cardinals and Cubs, was seemingly washed up and had been out of the big leagues the previous season when he held the Reds hitless on April 30, 1940, at Crosley Field.
Pulling out all the stops, Deacon sent in Lloyd Waner, playing for his third team of the season, to pinch-hit for Eddie Joost. When the future Hall of Famer popped up to third baseman Jimmy Brown the Reds fans let out a loud round of applause. By this time, noted both Smith and Stockton, the Crosley Field crowd was firmly on Warneke's side in his quest for history. Up stepped Ernie Koy, pinch-hitting for Riddle. Shortstop Marion fielded his grounder through the box just behind second base and fired a bullet to Mize for the second out. Bill Werber's weak roller to Mize ended the game in 1 hour and 50 minutes.
"The Arkansas hillbilly nonchalantly tip-toes into baseball's hall of fame," wrote Lou Smith, who seemed genuinely excited for Warneke, widely acknowledged as one of the good guys of baseball. Warneke's masterpiece was a veritable pitching showcase. The Post-Dispatch described his control as "well nigh perfect."13 He walked only one batter (Lonnie Frey with two outs in the seventh), struck out two, and was behind the batters just three times the entire game.14 "I never thought about a no-hitter," said Warneke after the game. "I concentrate on my next pitch. I gave [the Reds] a little of everything I had."15 Batterymate Cooper seemed in awe: "Lon was pitching to spots all day," he said. "He never made a bad pitch."16 The Reds hit only two balls out of the infield. Warneke's victory moved the Cardinals back into a tie with Brooklyn for first place (the Post-Dispatch delighted in reporting that St. Louis actually held sole possession of first place by .002 owing to one less loss, but also one less victory).17
Warneke's no-hitter was the fourth in franchise history, following those by Ted Breitenstein (October 4, 1891), Jesse Haines (July 17, 1924), and Paul Dean (September 21, 1934). Just like every other pitcher in major-league history, Warneke did not duplicate Johnny Vander Meer's feat of successive no-hitters in June 1938. He was roughed up in his next start, surrendering six hits and three runs and walking six in 3⅔ innings, and was collared with the loss against the Cubs in the Windy City on September 4.
This article was published in "Cincinnati's Crosley Field: A Gem in the Queen City" (SABR, 2018), edited by Gregory H. Wolf. To read more articles from this book at the SABR Games Project, click here.
Sources
In addition to the sources cited in the Notes, the author also accessed Retrosheet.org, Baseball-Reference.com, the SABR Minor Leagues Database, accessed online at Baseball-Reference.com, SABR.org, and The Sporting News archive via Paper of Record.
https://www.baseball-reference.com/boxes/CIN/CIN194108300.shtml
https://www.retrosheet.org/boxesetc/1941/B08300CIN1941.htm
Notes
1 Lou Smith, "Warneke in No-Hitter Against Reds," Cincinnati Enquirer, August 31, 1941: 1.
2 Ibid.
3 The third game of this series was rained out, as well as the August 15 game at Pittsburgh. Consequently, the Cardinals played 17 games on their scheduled 19-game road swing.
4 J. Roy Stockton, "No-Hit Game for Warneke as Cards Regain League Lead by Defeating Reds While Dodgers Lose Twinbill to Giants," St. Louis Post-Dispatch, August 31, 1931: 8A.
5 Smith.
6 Stockton.
7 Smith.
8 Stockton.
9 Smith.
10 United Press, "Warneke's No-Hitter Blanks Red, 2-0; Cards Take Lead as Dodgers Lose Two," Pittsburgh Press, August 31, 1941: 13.
11 Smith.
12 Ibid.
13 Stockton.
14 Smith.
15 Associated Press, "Warneke Pitches No-Hitter as Cards Wrest Lead From Brooklyn," Asbury Park (New Jersey) Press, August 31, 1941: 9.
16 Ibid.
17 Stockton.
Additional Stats
St. Louis Cardinals 2
Cincinnati Reds 0
---
Crosley Field
Cincinnati, OH
Box Score + PBP:
Corrections? Additions?
If you can help us improve this game story, contact us.
Tags
https://sabr.org/sites/default/files/images/WarnekeLon.jpg
600
800
admin
/wp-content/uploads/2020/02/sabr_logo.png
admin
2019-10-01 14:06:04
2020-04-17 10:22:31
August 30, 1941: Sweet sound of the Arkansas Hummingbird: Lon Warneke fires a no-hitter