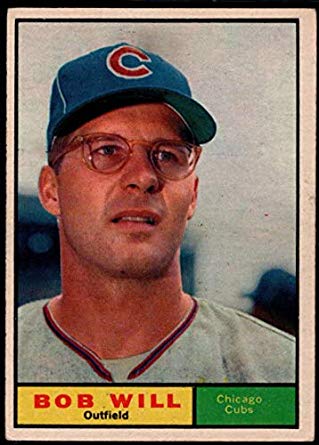 July 11, 1949: Chicago Herald-American All-Star Game: a tripleheader of future stars
---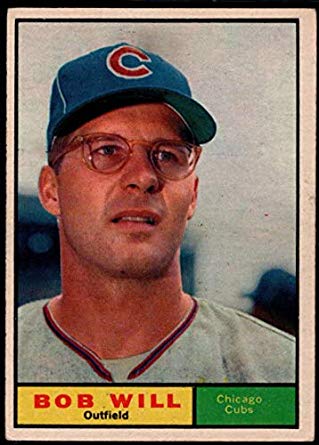 From 1946 through 1965, the Hearst newspaper chain sponsored events in as many as 13 cities culminating in the annual Hearst Sandlot Classic between the New York Journal-American All-Stars and the United States All-Stars. Chicago sent two players to the games from 1946 through 1957, and the players were selected based on their performance in the annual Herald-American All-Star Game, played at either Wrigley Field or Comiskey Park.
In 1949, the folks in Chicago did things up especially big in selecting their representatives for the game in New York. On Saturday, July 9, at Wrigley Field, a tripleheader was scheduled. Some 15,000 fans were in attendance and, due to a turn in the weather, the events were shortened.
First to take the field were the baseball stars of yesteryear. There was an old-timers' baseball game, including such stars as Rogers Hornsby, Gabby Hartnett, Lefty Gomez, Red Faber, Charlie Grimm, and the recently retired Ted Lyons. Among the old-timers were four men who never had the opportunity to play in the big leagues. Jack Marshall, John Donaldson, Dave Malarcher (known as one of the game's greatest bunters), and Jim Bray had played for the Negro League Chicago American Giants.1 The American League Old-Timers defeated their National League counterparts, 5-0, in the two-inning contest played under threatening skies and delayed 30 minutes by the first storm of the afternoon.
Next on the agenda was a Movie Star World Series softball game with William "Hopalong Cassidy" Boyd serving as umpire as the "tragedians" faced off against the "comedians." Among the stars participating were Eddie Bracken, Lloyd Bridges, Roddy McDowell, Ward Bond, well-known Chicago disc jockey Dave Garroway, comic Sid Caesar, who was in town performing at the Palmer House hotel, and singer Vic Damone. Actresses served as batgirls, including a young Marilyn Monroe and Virginia Mayo, Bracken's co-star in the recently released film The Girl from Jones Beach. Announcing the game would be Garry Moore. One of the performers, singer Evelyn Knight, was a ballplayer in her own right, having played on her high school's boys' baseball team.2 A second storm halted play and the final score of the abbreviated 1½-inning encounter was Comedians 4, Tragedians 0. The big winners were three charities that shared in the game's proceeds: City of Hope Hospital in Los Angeles, the Motion Picture Relief Fund, and the Herald-American Benefit Fund.3
The rain that interrupted the festivities before the kids could take to the field made the field unplayable. Their game was held two days later, on Monday.
The manager of the Suburban stars in the kids' game was Max Carey. The former Pirates and Dodgers star took time off from his duties as president of the All-American Girls Professional Baseball League to work with the youngsters. During his Hall of Fame career, Carey had led the National League in stolen bases 10 times, and his 738 career thefts place him ninth on the all-time list. The city stars were managed by Johnny Rigney, who was a scout with the Chicago White Sox. During his time in the big leagues, Rigney had spent eight seasons pitching with the White Sox. His best season was 1939 when he went 15-8. The Chicago Herald-American sponsored the event and told its readers about an event back in 1920 when 17-year-old Lou Gehrig hit a long grand slam at Wrigley Field in an intercity high-school game. In New York, two of the Chicago participants would be competing for the 1949 Lou Gehrig award.
History was made in the Chicago game when each of the teams had catchers who were African-Americans. Milt Bohannion started for the Suburban team and Curtis Pitts came off the bench for the City squad. Umpiring the game was 19-year American League veteran Emmet "Red" Ormsby, joined by Negro League umpire Virgil Blueitt and local umpire Bob Ryan. Those involved in selecting the youngsters who would go to New York were 19 of the men who participated in Saturday's old-timers' game, and their task was not easy, as ultimately 12 players from the game would play in Organized Baseball.
Before a crowd of 6,000, the Suburban team won the contest 4-0, as the pitchers had the better of the hitters. Each team was limited to four hits. Paul Dobkowski of the City team and Bob Will of the Suburban team were picked to join the US All-Stars. They edged out Bohannion and pitcher George Maier. Dobkowski punched his ticket by going 3-for-4 with two singles and a perfect bunt. He accounted for three of his team's four hits. Will's two-run, bases-loaded single keyed a three-run seventh inning rally that secured his team the win, and he played a flawless right field, registering five putouts.4
After the Chicago game, two participants in the game, Bohannion and pitcher Art Klein, were signed by the Cubs. Bohannion, who had graduated from Argo High School, was sent to Janesville in the Class-D Wisconsin State League. When he joined Janesville on July 17, he became the first black player in the history of the Wisconsin State League. On that day, he played second base and had three consecutive hits in a doubleheader.5 Early in the following season, Bohannion was introduced to Mr. Jim Crow. Janesville had spring training at Carthage, Missouri, home of the Cubs affiliate in the Kansas-Oklahoma-Missouri League. The K-O-M League had no black players and during his time in segregated Carthage, he couldn't stay with his teammates. He stayed with a black family in town.6
Bohannion spent two seasons at Janesville before moving on to Topeka of the Class-C Western Association in 1951. During his time at Janesville, he showed his versatility by playing every position. He completed his tour of fielding positions in his team's final regular-season game, on September 4, 1950, when he started and pitched 4⅔ innings, yielding two hits and two runs. He was not involved in the decision. After a stint in the military Bohannion returned to baseball and spent three seasons in the White Sox organization at Class-C Duluth-Superior in the Northern League. In his final season, 1958, he batted a career-high .284 in 52 games, but it was the end of the line.
Klein, from Bloom High School in Arlington Heights, pitched one season of Class-D ball at Janesville and went 2-6. He was not helped by his 43 walks in 66 innings. But one of his efforts made for a lifelong memory. In a 2-1 win over Appleton, he got by on only 75 pitches. The following season, Klein developed arm trouble and saw limited action with Springfield, Missouri, in the Class-C Western Association before he was placed on the voluntarily retired list. In 1951, he returned to action with Greensboro in the Class-B Carolina League. He was sailing along with a 3-0 record when the pain returned in his arm and surgery in July shut him down for the balance of the season. After recuperating, he was drafted into the Army Air Corps, and his professional baseball career was over.
Sometimes it takes a while for early promise to achieve big-league status. In 1949, Bobby Will of Berwyn, Illinois, represented Chicago at the Hearst Classic in New York and was named the game's Most Valuable Player after driving in three runs with a single and a double. He was selected to represent the Windy City after excelling at J. Sterling Morton High School in Cicero, Illinois. His double in the sixth inning scored the first two runs for the US All-Stars. His bases-loaded single in the seventh inning plated two more and tied the game at 5-5. The tie was broken when the next batter, Ralph Felton, drove in two runs with a single.
There wasn't much in the way of big money in those days, and the offers received by Will were in the range of $6,000 to $8,000. Bob decided to pursue his education at Northwestern University and later at Mankato Teachers College in Minnesota. He signed with the Chicago Cubs in 1954 and was assigned to Magic Valley, Idaho, in the Pioneer League. He excelled during his first years in the minors, batting .359, .335, and .304 as he rose in the Cubs' organization. Will first made it to the majors in 1957 with the Cubs, appearing in 70 games, but spent the 1957 and 1958 seasons shuttling back and forth between Chicago and the minors. In 1959, he played the full season (162 games) at Triple-A Fort Worth, batted .336, with a career-high 203 hits, and was named the American Association's MVP. There was a sense of frustration when he said, toward the end of the 1959 season, "I hope I can make it this next year. I'd like to play a few years up there in the big time before I begin to slow up."7
The next three years, Will was with the Cubs for the whole season. In 1960 he batted .255 and hit six of his nine major-league homers. In June 1963, he was dispatched to Triple A, and he finished up at Jacksonville in the International League in 1964.
While still playing ball, Will accepted an offer to work at a local bank, and was very successful after his playing days in many executive banking positions.
Paul Dobkowski, who accompanied Will to New York, spent 1951 with Lubbock in the West Texas-New Mexico League, batting .271. He was then drafted into the military, and resumed his minor-league career in 1954. He batted .324 with 19 homers and 95 RBIs for the Artesia Numexers in the Class-C Longhorn League. In 1957, he was with El Paso in the Class-B Southwestern League, where he clubbed 13 homers and batted .326 in 77 games. The team was dropped from the league on July 17,8 and Dobkowski elected to return to Chicago rather than join the Corpus Christi squad in the Class-B Big State League.9 Five seasons of strong minor-league play were not enough to get a contract with a big-league organization and Dobkowski was back in Chicago playing semipro ball in 1958.
Chicago would continue to send players to the New York games through 1957, but nothing would ever quite replicate the events in 1949. Bobby Will was the only player who performed at Wrigley in the Herald-American game and returned to Wrigley as a major-league player.
This article appears in "Wrigley Field: The Friendly Confines at Clark and Addison" (SABR, 2019), edited by Gregory H. Wolf. To read more stories from this book online, click here.
Notes
1 Wendell Smith, "Former American Giants Set for Old-Timers Game," Chicago Herald-American, July 6, 1949: 26.
2 Tommy Kouzmanoff, "Evelyn Knight Shows Prep Stars How to Hit," Chicago Herald-American, July 7, 1949: 28.
3 Fred Slater, "Thousands See Stars Play for Charity Here," Chicago Herald-American, July 10, 1949: 5.
4 Tommy Kouzmanoff, "Dobkowski, Will Picked to Play in Hearst N.Y. Game," Chicago Herald-American, July 12, 1949: 21.
5 Rhinelander (Wisconsin) Daily News, July 18, 1949: 6.
6 Janesville (Wisconsin) Daily Gazette, April 21, 1950: 15.
7 Lee Grimsley, "He's Cat's Whiskers in Fort Worth – Why Can't Bob Move Up?' The Sporting News, August 26, 1959: 29.
8 El Paso Herald-Post, July 20, 1957: 8.
9 Corpus Christi Caller-Times, July 28, 1957: C-1.
Additional Stats
Suburban All Stars 4
City All Stars 0
---
Wrigley Field
Chicago, IL
Corrections? Additions?
If you can help us improve this game story, contact us.
Tags
https://sabr.org/sites/default/files/WillBob-1961.jpg
600
800
admin
/wp-content/uploads/2020/02/sabr_logo.png
admin
2019-12-03 13:59:34
2020-04-17 10:22:23
July 11, 1949: Chicago Herald-American All-Star Game: a tripleheader of future stars