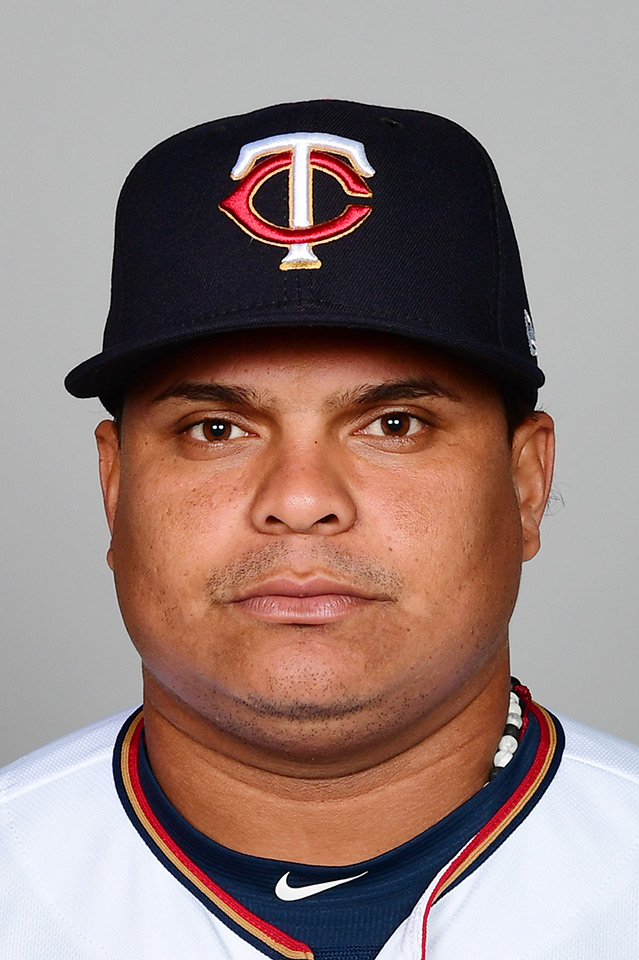 July 14, 2018: La Tortuga mops up for Twins
---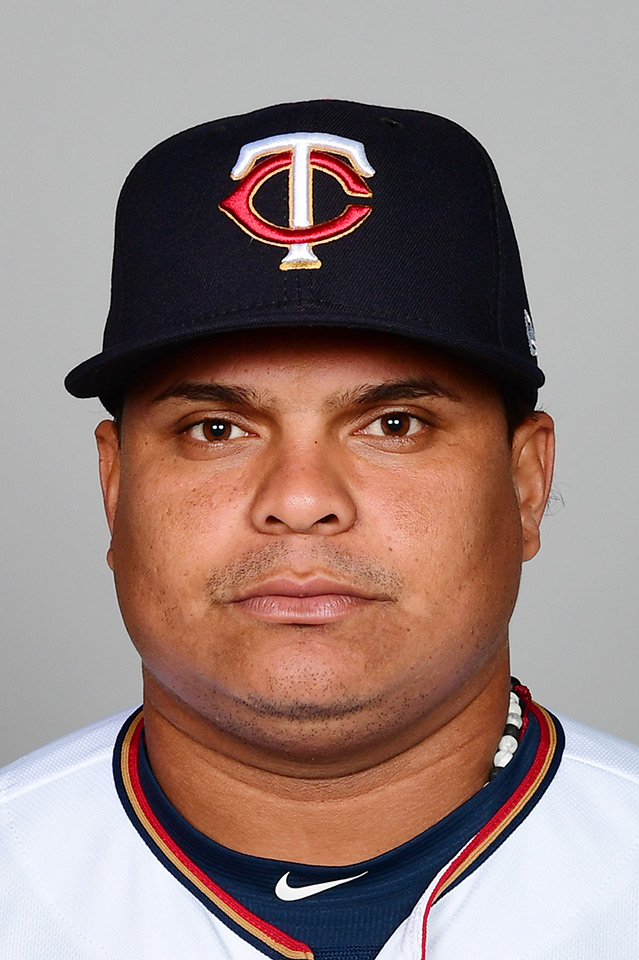 In mid-July of 2018 the Tampa Bay Rays were making their only interdivisional foray of the season into the Land of 10,000 Lakes to play the Minnesota Twins. Back in April the Rays had swept the Twins in a three-game series at home in Tampa — but now Minnesota was closing the gap. The Twins had beaten the Rays in the first two games of the four-game series on Thursday and Friday nights. Meeting in the third game, on Saturday afternoon, July 14, and standing second in the American League Central, they had a chance to even things on the season with Tampa Bay and at the same time maybe knock something off the 7½ games between them and the division-leading Cleveland Indians.
Paul Molitor had taken over Minnesota's managerial reins for the 2015 season; in 2017 he nudged the Twins to the edge of the playoffs as his team lost the AL wild-card elimination game to the New York Yankees. The 2018 Twins had dropped below .500 with a 14-1 drubbing in New York on April 23 and were still six games under (43-49) following their Friday night win. Tampa Bay was doing better at 48-46, but was lodged in third place in the powerful AL East, 17 games behind the Boston Red Sox.
The Saturday afternoon game drew 25,094 fans to Target Field and matched a pair of right-handers. José Berrios, 24, was the Twins ace and set to join the American League team the following Tuesday in Washington for the All-Star Game.1 Tampa Bay's starter, Chris Archer, 29, had made the 2017 AL All-Star team but had already undergone a stint on the disabled list in 2018 and came into the game with a 3-4 record and a 4.41 ERA over 14 starts.
Some of the fans may have been there because of an intriguing rookie in the Twins' dugout: Willians Astudillo, known as "La Tortuga."2 The 26-year-old, 5-foot-9, 225-pound Venezuelan was rostered as a catcher, but was really a jack-of-many-positions already with his fourth major-league organization.3 Summoned from the minors at the end of June,4 Astudillo made his major-league debut by replacing left fielder Eddie Rosario when Rosario was forced to leave the game with one out in the bottom in the fifth inning against the Chicago Cubs on June 30.5 Batting in the top of the sixth, Astudillo laced the first pitch he saw in the majors for an RBI single that tied the game at 9-9 in a steamy Wrigley Field slugfest. As the heat also forced center fielder Max Kepler out of the game in the bottom of the eighth, Astudillo took over there.
The next day Molitor started Astudillo at third base; he singled and tripled in five trips to the plate. Over the next week and a half, he got another start at third base, two starts at second base, and one appearance as a pinch-hitter. Twins fans had seen him start and play the entire game at designated hitter in the Thursday night series opening win.
But Molitor gave Astudillo a rest on Friday and he wasn't in the starting lineup on Saturday as Berrios and Archer squared off.
Minnesota grabbed a 1-0 lead in its half of the second inning on Kepler's home run. Berrios had yielded nothing but a hit batsman through the first three innings, but Tampa Bay jumped on him for four runs in the fourth. Archer had thrown 93 pitches through 4⅓ innings when manager Kevin Cash pulled him two outs short of eligibility for a win. Diego Castillo finished the fifth inning for the Rays after yielding Minnesota's second run, charged to Archer.
After Berrios shut down Tampa Bay in the sixth, the Twins battered the new Rays pitcher, Adam Kolarek, for four runs on five hits keyed by Rosario's two-run double. There would have been more damage but for the Rays' nipping Brian Dozier at the plate for the third out. It still left Minnesota with a 6-4 lead through six innings.
Holding the lead but weakening, Berrios gave up a walk, then a single, to open the seventh. He had thrown a relatively effective 94 pitches, but gave way at that point to Zach Duke. Duke fanned the smoldering fire, allowing three hits and a sacrifice fly, coughing up a wild pitch, and adding an intentional walk to the mix. Ryan Pressly came on to get the third out; by then the Rays had five more runs and led, 9-6.
Matt Belisle, Minnesota's fourth pitcher, suffered the same fate in the eighth inning. Tampa Bay touched him up for another five runs on six hits to make it 14-6. The Twins went out in order against Jaime Schultz in their eighth, although it took 21 pitches and 3-and-2 counts against each hitter to accomplish it.
Then, in what a local writer styled as "a touch of the absurd,"6 Molitor elected to save his bullpen further embarrassment and sent the ever-willing Astudillo to the mound for the ninth inning.7 Maybe the exuberant rookie, rested since Thursday night, lobbied for the assignment, making Molitor aware that late-game pitching was among his varied skills, perhaps mentioning his two innings of winning relief work for the Reno Aces (Pacific Coast League, Northern Division) in a 17-inning marathon at Sacramento on June 8, 2017, while he was an Arizona farmhand.8 Whatever transpired, Molitor sent him out.
The stout righty didn't have the same relief success he had had with Reno. Although Twins official scorer Stew Thornley recalled, "I'm sure there were extra cheers when he took the mound, but I don't really remember,"9 the versatile Astudillo was already becoming a favorite and the Target Field faithful needed something to lift their spirits. Things went badly, though, when Carlos Gomez, leading off the inning, bashed a 1-and-2 pitch for a home run to left field. The next two batters also hit safely before Astudillo induced a groundout that scored a second run.10 After yet another run-scoring single, Jake Bauers finished the damage, adding a two-run homer.
Astudillo had been throwing fastballs in the mid-80s; during the barrage Twins "pitching coach Garvin Alston visited with a message: Quit throwing so hard!" Molitor commented after the game that Astudillo's offerings were "perfect hitting speed. We tried to slow him down."11 The visit apparently had the intended effect — after yielding five runs on five hits, Astudillo got the last two outs on a fly ball and a pop fly using only seven of the 35 pitches he threw in the inning. It had been ugly, but there was some symmetry as the Rays finished 5-5-5 over the last three innings to run the final score to 19-6.
Epilogue
Astudillo didn't see further action at any position before he was reassigned to Rochester. It happened a little more than a week later when Logan Morrison was activated from the disabled list.12 The versatile rookie was re-called in late August13 and got 19 starts, mainly at catcher, in his second go-around in the majors. From August 25 through September 30, in the 22 games in which he appeared during the recall, he hit .378 with a .397 on-base-percentage. True to the reputation he had developed in the minors as a free swinger with a remarkable ability to get his bat on just about anything a pitcher offered, Astudillo walked only twice (with one hit-by-pitch) and struck out three times in 97 plate appearances for the 2018 Twins as he compiled a .355/.371/.516 stat line. He made Minnesota's 2019 Opening Day roster as a reserve after hitting .314 in spring training.14
As this was written early in the 2019 season, the Twins and their new manager, Rocco Baldelli, along with baseball fans fascinated by bat skills they don't see all that often, were pondering just how Astudillo's entertaining positional versatility and sense of the strike zone could best be utilized.15 And despite his misadventure in July 2018, the enthusiasm he brought to baseball probably meant he'd be ready whenever his team needed another mound mop-up.
Sources and acknowledgment
Unattributed material in the Notes is from the Baseball-Reference and Retrosheet.org websites, which I used for box scores, player, team, and season pages, and game logs. The unique perspective of Stew Thornley's input was much appreciated.
baseball-reference.com/boxes/MIN/MIN201807140.shtml
retrosheet.org/boxesetc/2018/B07140MIN2018.htm
Notes
1 Berrios pitched a scoreless fifth inning for the American League, allowing one walk.
2 "The Turtle."
3 Astudillo had been signed as a 17-year-old amateur free agent in 2009 by the Philadelphia Phillies. Released seven years later, he was signed by the Atlanta Braves in 2015. They released him in January 2017, and the Arizona Diamondbacks signed him, then released him in November 2017. Later that month Minnesota signed him. He started the 2018 season with the Twins' Rochester (New York) Red Wings Triple-A affiliate.
4 Astudillo was promoted from Rochester when the Twins placed infielder Taylor Motter on the disabled list and designated pitcher Félix Jorge for release or reassignment. "Transactions," Rochester Democrat and Chronicle, June 30, 2018: D-2. Two days earlier Astudillo had been named catcher on the 2018 International League All-Star team. Democrat and Chronicle, June 28, 2018: D-1.
5 LaVelle E. Neal III, "Heat, Cubs Shrivel Twins," Star-Tribune (Minneapolis), July 1, 2018: C-1, C-7. Rosario, two other Minnesota players, and one Cubs player also left the game due to extreme heat.
6 Phil Miller, "Unsightly in a Hurry," Star-Tribune, July 15, 2018: C-9.
7 "I played shortstop for 10 years in Venezuela. I can play third, second, first — shortstop, too," Astudillo has said. Phil Miller, "The Astudillo Project: Willians Astudillo's unique makeup intrigues Twins and fans alike," startribune.com, posted March 10, 2019, accessed April 5, 2019.
8 "Reno Aces Planner," Reno (Nevada) Gazette-Journal, June 11, 2017: C-2. The paper reported that the game lasted 5 hours 7 minutes and was the longest game in Reno Aces' history.
9 Emails from Stew Thornley, April 4 and 5, 2019. Thornley, a SABR member and Minnesota's official scorer since 2007, recalled that he was tending to duty when Molitor sent Astudillo out for the ninth inning. "I was focusing on the situation with awarding a win. Adam Kolarek was the pitcher of record for Tampa Bay, but he gave up four runs in one inning. Jaime Schultz took over for him and pitched 2⅔ scoreless innings. Rule 9.17(c) says not to give the win to a reliever who was brief and ineffective when a subsequent reliever was effective. As a result I awarded the win to Schultz, not Kolarek."
10 Even this out was difficult — the umpiring crew reversed an original call of safe.
11 Miller, "Unsightly in a Hurry."
12 "Morrison Ready," Star-Tribune, June 22, 2018: C-9.
13 "Perfect Positioning," Star-Tribune, August 25, 2018: C-5.
14 Astudillo walked once and did not strike out in 54 spring-training plate appearances in 2019.
15 See Aaron Gleeman, "Banjo Hitter, The Legend of La Tortuga," baseballprospectus.com, posted September 18, 2018. Also: Alex Chamberlain, "10 Bold Predictions for 2019: 3) Willians Astudillo is a top-3 catcher," fantasy/fangraphs.com, posted March 21, 2019. Both were accessed April 6, 2019.
Additional Stats
Tampa Bay Rays 19
Minnesota Twins 6
---
Target Field
Minneapolis, MN
Box Score + PBP:
Corrections? Additions?
If you can help us improve this game story, contact us.
Tags
https://sabr.org/sites/default/files/Astudillo-Willians.jpg
600
800
admin
/wp-content/uploads/2020/02/sabr_logo.png
admin
2019-05-22 23:25:06
2020-04-17 10:23:34
July 14, 2018: La Tortuga mops up for Twins