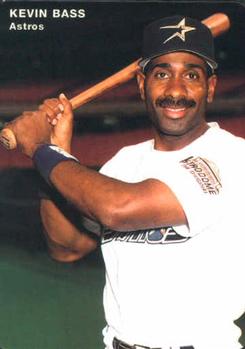 July 18, 1994: Astros erase 11-run deficit in biggest comeback in Astrodome history
---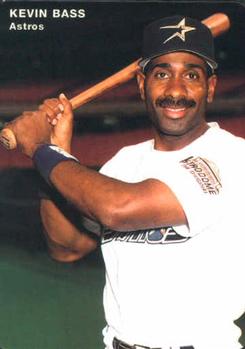 The 1994 season had not been a piece of cake for St. Louis Cardinals manager Joe Torre, and as he took a bite of his birthday cake on July 18, he felt much older than his birth certificate indicated. "I'm 94," Torre joked. "Before the weekend, I was 53." It had been a grueling weekend in Colorado for Torre and the Cardinals as the Rockies trounced them in a four-game sweep, outscoring the Cards 43-17 and outhitting them 53-33. St. Louis was now 42-46, 10½ games behind division-leading Cincinnati in the National League Central. Perhaps Torre was glancing at some frosting when he remarked, "But right now, it's a matter of confidence. We need a pitcher to get us back on track." Torre probably felt even older by the end of this night.
The Cardinals were in Houston to begin a three-game series against the Astros, who stood at 52-40 and were only 2½ games behind Cincinnati. They were sending to the mound Brian Williams, whose record stood at 5-5 with a 5.55 ERA. He was opposed by the Cardinals' Allen Watson, who was 6-4 with a 5.10 ERA. The crowd of 24,012 at the Astrodome had no idea they were about to witness one of the most remarkable comebacks in baseball history.
Bernard Gilkey led off the first for the Cardinals, was hit by a pitch, and moved to second base on a wild pitch. Ozzie Smith reached on an infield single, and a passed ball put runners at second and third. Gilkey scored on a single by Gregg Jefferies single, and Smith scored when Craig Biggio made an error on a grounder hit by Ray Lankford. With two out, Mark Whiten doubled to score Lankford, and the Cardinals led 3-0 after one inning. In the second inning, Tom Pagnozzi doubled to left and scored on Gilkey's single. Then Jefferies homered to deep right field, driving Williams from the mound to a chorus of boos as the Cardinals built a 6-0 lead.2 Astros manager Terry Collins brought in Tom Edens to relieve Williams, but he fared just as poorly. Lankford singled, stole second, and scored on a double by Todd Zeile to give the Cardinals a 7-0 lead after two innings.
The Cardinals' Geronimo Pena led off the third inning with a double and scored as pitcher Watson, a good hitter, tripled to left field. A single by Gilkey scored Watson. Ozzie Smith singled and scored along with Gilkey on Lankford's single. The score at the end of three innings was St. Louis 11, Houston 0.
The Astros started to get to Watson in the bottom of the fourth. Luis Gonzalez doubled and scored on Tony Eusebio's single. Andujar Cedeño doubled Eusebio to third and he scored on Mike Felder's infield hit to cut the deficit to 11-2. Mike Hampton, a 21-year-old rookie working exclusively out of the bullpen, pitched a 1-2-3 inning in the fifth, and the Astros again chipped away at the Cardinals' lead in the bottom of the inning. Jeff Bagwell led off with a home run. James Mouton singled scored on another double by Cedeno, to deep left-center. Houston had cut the St. Louis lead to 11-4. Hampton again held the fort and pitched his second 1-2-3 inning in the top of the sixth.
The historical timing of this game was appropriate as two days later NASA commemorated the 25th anniversary of the Apollo 11 moon landing. The Astros decided to celebrate early by going into their own orbit and scoring 11 runs on seven hits in the bottom of the sixth.
Craig Biggio led off with a walk and scored on pinch-hitter Kevin Bass's double to left. Torre replaced Watson on the mound with Frank Cimorelli. The rookie, in what would be his final major-league appearance, retired Bagwell but walked Ken Caminiti. Gonzalez singled to score Bass and make the score 11-6. Cimorelli hit Mouton with a pitch to load the bases and Eusebio walked, scoring Caminiti. Torre made another pitching change, bringing in Bryan Eversgerd, who gave up a single to center by Cedeño that scored Gonzalez and Mouton as Eusebio advanced to third on an error by center fielder Lankford. After trailing 11-0, the Astros suddenly had the tying run on base. "As we kept getting closer we started smelling it," Bass said, "After we made it 11-7, we felt pretty good because we had three innings left and were within a grand slam. It just snowballed from there."3
Mike Felder followed Cedeño with a triple to center, tying the game, 11-11. Felder said he was so excited by the hit that "I almost fell at first base."4 Standing on third, Felder waved his arms in celebration, and the crowd followed suit with a deafening roar.5 Felder had entered the game in the third inning, pinch-hitting for the pitcher Edens, and had remained in the game to play center field in place of Steve Finley. "I didn't anticipate getting five at-bats," he said after the game. "I pinch-hit for the pitcher in that situation, and I thought I was going to have a short night. But it turned out to be a full night and a productive one. The best thing that came out of it was that it helped us win a game tonight."6
The Astros' sixth inning wasn't done. Biggio reached on an infield single to third, but Felder had to hold at third. Bass then singled to right, scoring Felder and giving the Astros the lead, 12-11. "I think that's the first time in my career that I've had two hits in one inning," Bass said. "That was a tremendous comeback. … That just shows that anything can happen in this game."7 Torre, his birthday cake now a distant memory, made his third pitching change in the inning, bringing in Steve Dixon — also making what would be his final big-league appearance. After Biggio stole third and Bagwell walked to load the bases, Caminiti singled to left, scoring Biggio and Bass and extending the Astros' lead to 14-11. A walk to Gonzalez loaded the bases again, and Mouton's sacrifice fly scored Bagwell. Finally, after 11 consecutive Astros batters had reached base, the Cardinals had at last recorded the second out. Eusebio grounded to third to end the inning, but the Astros were now in command, 15-11.
After pitching scoreless seventh and eighth innings, Todd Jones began his third inning of relief in the ninth. With two outs, Tom Pagnozzi singled home Mark Whiten to make the score 15-12, but pinch-hitter Gerald Perry struck out to end the game and cap off the greatest comeback in Astros history. The 11-run rally tied the National League record set by two clubs. The Cardinals rallied from a 11-0 deficit to win 14-12 on June 15, 1952, and Philadelphia Phillies overcame a 12-1 deficit to win 18-16 on April 17, 1976.
"Easily the Cardinals reached the nadir of what is fast becoming a ghastly season," wrote Rick Hummel in the St. Louis Post-Dispatch.8 Torre took much of the blame for the loss. "I just pitched the wrong pitchers," he said. "It was my fault we lost."9
Torre remembered the game years later in his book Chasing the Dream. "July 18 has become a dreaded date for me. I can hardly remember ever getting a hit as a player or a win as a manager. … The game in Houston was a catastrophe. … On top of that, I got up in the middle of the night to go to the bathroom and broke my toe on the end of the bed."10
Terry Collins had a much different memory. "That was unbelievable. I've never been behind 11-0 and come back to win, not even in the Pacific Coast League where the ball flies around and you get crazy scores," he said. "We were down 11-0 and our guys didn't stop playing. They just kept pecking away and kept getting base hits. I can't believe what I saw."11
This article appears in "Dome Sweet Dome: History and Highlights from 35 Years of the Houston Astrodome" (SABR, 2017), edited by Gregory H. Wolf. To read more articles from this book at the SABR Games Project, click here.
Notes
1 Rick Hummel, "Cardinals' Rocky Mountain Low Closed the Curtain at Mile High," St. Louis Post-Dispatch, July 19, 1994: 5C.
2 Jim Moloney, "Down 11, Astros Triumph," Houston Post, July 19, 1994. Accessed May 18, 2015 https://astrosdaily.com/history/19940718/.
3 Ibid.
4 "Down 11-0? No Problem, Stros Houston's Amazing," Austin (Texas) American-Statesman, July 19, 1994.
5 Alan Truex, "Astros Rally One for the Books," Houston Chronicle, July 19, 1994: 1.
6 W.H. Stickney Jr., "Felder Caps Night to Remember," Houston Chronicle, July 19, 1994.
7 Ibid.
8 Rick Hummel, "New Low: Cards Blow 11-0 Lead; Astros' 15-12 Comeback Ties Mark," St. Louis Post-Dispatch, July 19, 1994: 1C.
9 Associated Press, "Astros Rally From 11-0 Hole," Lexington (North Carolina) Dispatch, July 19, 1994: 1B.
10 Joe Torre and Tom Verducci, Chasing the Dream: My Lifelong Journey to the World Series: an Autobiography (New York: Bantam, 1997), 163.
11 "Astros Rally From 11-0 Hole."
Additional Stats
Houston Astros 15
St. Louis Cardinals 12
---
Astrodome
Houston, TX
Box Score + PBP:
Corrections? Additions?
If you can help us improve this game story, contact us.
Tags
https://sabr.org/sites/default/files/BassKevin.jpg
600
800
admin
/wp-content/uploads/2020/02/sabr_logo.png
admin
2018-09-26 13:05:26
2020-04-17 10:23:55
July 18, 1994: Astros erase 11-run deficit in biggest comeback in Astrodome history