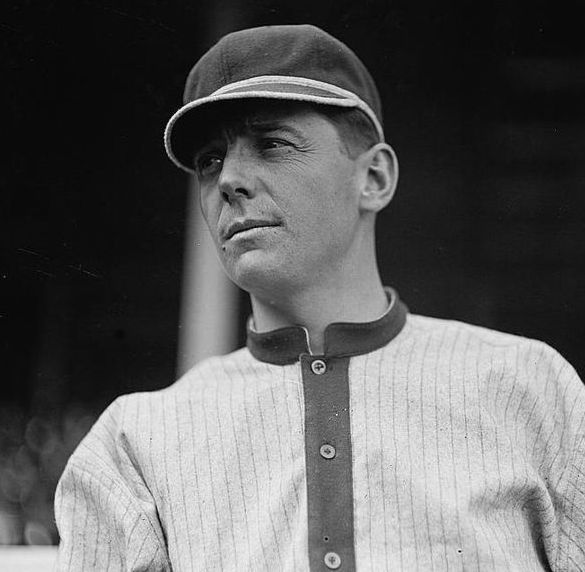 July 19, 1915: Washington Senators set a stolen-base record, sort of
---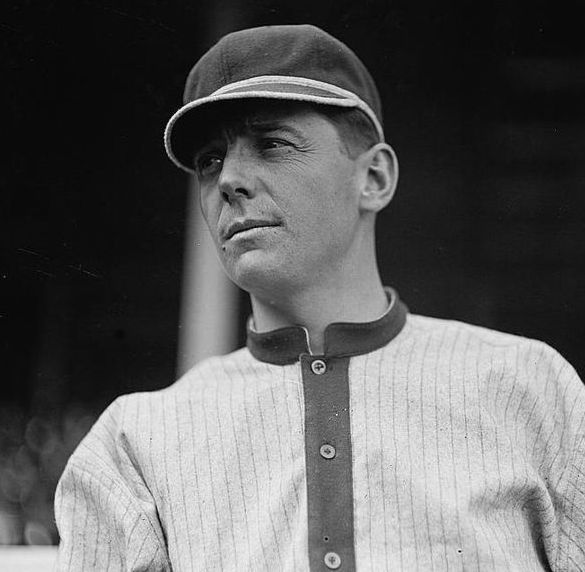 The 1915 Cleveland Indians, in their first year with that nickname after Napoleon Lajoie retired, were a woeful team with a near-bankrupt owner. They were in last place on July 19 when they made unwanted history as they lost their fifth straight to the Washington Senators, 11-4. Washington ran away with eight stolen bases in the first inning, still the major-league record — though it is a tainted one.
The Senators, who were on the fringe of the pennant race tied for fourth place, started their nonpareil, Walter Johnson at League Park in Cleveland, against a right-hander decorated with the name Zerah Zequiel Hagerman, who preferred to be called "Rip" for obvious reasons. Hagerman was a lanky Kansas farm boy like Johnson, but the resemblance ended there.
Hagerman opened the top of the first by walking Washington leadoff man Danny Moeller. After Eddie Foster flied out, Moeller took second on a balk. By the rules of the time, he was credited with a stolen base; it is not a steal today. (The scoring rule was changed in 1955.)1 Clyde Milan walked, and he and Moeller executed a double steal. When Cleveland catcher Steve O'Neill threw to second, Milan got into a rundown while Moeller kept going around third to score, credited with two steals on the play. Milan escaped the pickle to complete a successful theft of second.
Hagerman doled out his third walk, to Howie Shanks. Then the pitcher, asleep or shell-shocked, held the ball while Milan swiped third. Chick Gandil delivered Washington's first hit, a triple to left-center that brought home Milan and Shanks. Cleveland left fielder Jack Graney's poor throw allowed Gandil to score as well. At this point manager Lee Fohl mercifully relieved Hagerman, who had been ripped for four runs on one hit, three walks, an error, and five stolen bases.
The new pitcher, lefty Sam Jones, got Tom Connolly to fly to left for the second out. But Eddie Ainsmith singled to center, then stole second and went to third on catcher O'Neill's wild throw. Jones walked George McBride to keep the line moving. When Jones tried to pick McBride off first, the runner fled toward second and first baseman Jay Kirke's throw hit him in the back. Ainsmith raced home on the play, and Kirke's error allowed McBride to keep running. Center fielder Billy Southworth retrieved the ball, but his throw to third was wild, and McBride scored.
The official scorer ruled the Little League play a double steal, Washington's seventh and eighth thefts of the inning, with the Indians' third and fourth errors charged to Kirke and Southworth. Johnson, the Senators' ninth batter, flied out to end the farce.
Johnson walked to the mound with a 6-0 lead. The "King of Pitchers" had roiled the baseball world in the offseason when he signed with Chicago of the outlaw Federal League, then turned around and re-signed with Washington. White Sox owner Charles Comiskey had kicked in $6,000 to sweeten the Senators' offer and keep Johnson from joining the rival Chicago club.2
Pitching just 18 days after the birth of his first child, Walter Jr., Johnson knew what to do with a big lead: He coasted. "Johnson didn't exert himself in the least — he just shoved the ball over the pan and let the Indians hit it," the Cleveland Leader's Charles W. Swan wrote.3 Cleveland managed only two singles in six innings while the Senators built their lead to 8-0. Assured of his 15th win, Johnson retired to rest his arm. Indicative of his effort, he did not strike out a single batter for the only time in any of his starts that season.
Washington's 38-year-old coach and comedian Nick Altrock finished up, making his only appearance of the year. The ancient lefty surrendered four inconsequential runs in the last three innings as the Senators cruised to an 11-4 victory that lifted their record to one game over .500. The Washington Post's Stanley T. Milliken commented, "A bush league club from the Carolinas could have put up a stiffer fight than did these alleged Indians."4
The Senators' sudden surge of larceny appears to be a fluke. They were not a running team; the club finished fifth in the American League in stolen bases. And Cleveland's young catcher, Steve O'Neill, threw out 42 percent of basestealers, close to the league average. Only three of the thefts look like straight steals: the double steal by Moeller and Milan, and Ainsmith's steal of second. According to newspaper accounts, the others were the result of a balk, a rundown, a pitcher's snooze, and a botched pickoff.
The Philadelphia Phillies tied Washington's record on July 7, 1919, in even more fluky fashion.5 The last-place Phillies went into the ninth inning trailing the Giants, 10-2. New York pitcher Pol Perrit and catcher Mike Gonzalez evidently ignored the Philadelphia baserunners. Two certified leadfoots, Gavvy Cravath and Fred Luderus, each stole second and third during the inning, and Forrest Cady and Eddie Sicking did the same as the Phillies added three meaningless runs.
"The only reason we got those three runs in the ninth was because nobody cared whether we did or not," the pseudonymous Jim Nasium wrote in the Philadelphia Inquirer.6 After the 1919 season, baseball's rules committee agreed not to award such "joke steals," and the "defensive indifference" rule was born.7
Sources
In addition to those cited in the notes, I consulted game stories in the Washington Times and Washington Evening Star.
https://www.baseball-reference.com/boxes/CLE/CLE191507190.shtml
https://www.retrosheet.org/boxesetc/1915/B07190CLE1915.htm
Notes
1 Dennis Bingham and Thomas R. Heitz, "Rules and Scoring," in John Thorn and Pete Palmer, eds., Total Baseball, Second Edition (New York: Warner, 1991), 2602.
2 Henry W. Thomas, Walter Johnson, Baseball's Big Train (Washington: Phenom Press, 1995), 133-138.
3 Charles W. Swan, "Sixth Straight for Griffmen," Washington Herald, July 20, 1915: 9. Swan, who worked for the Cleveland Leader, also covered the game for the Herald.
4 Stanley T. Milliken, "Altrock Relieves Johnson After Game Is Made Sure," Washington Post, July 20, 1915: 8.
5 The next-day stories in both the Philadelphia Ledger and New York Times list eight steals. Baseball-almanac.com cites these two games as tied for most stolen bases in one inning with 8. However, baseball-reference.com lists only seven stolen bases in the game.
6 Jim Nasium, "Phils Lose 2 More, Making 11 in a Row," Philadelphia Inquirer, July 8, 1919: 14.
7 "Cut Out the 'Joke' Steals," Chicago Tribune, January 30, 1920: 15.
Additional Stats
Washington Senators 11
Cleveland Indians 4
---
League Park
Cleveland, OH
Box Score + PBP:
Corrections? Additions?
If you can help us improve this game story, contact us.
Tags
http://bioproj.sabr.org/bp_ftp/images/MilanClyde.jpg
600
800
admin
/wp-content/uploads/2020/02/sabr_logo.png
admin
2019-01-15 11:38:29
2020-04-17 10:23:42
July 19, 1915: Washington Senators set a stolen-base record, sort of