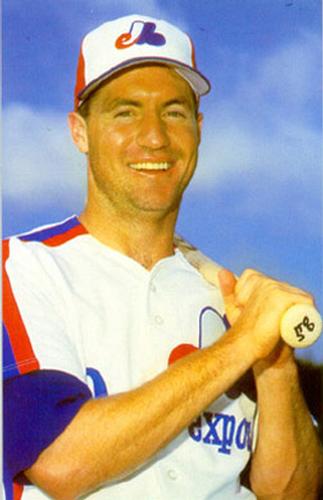 July 19, 1987: Casey Candaele hits shortest home run in Olympic Stadium history
---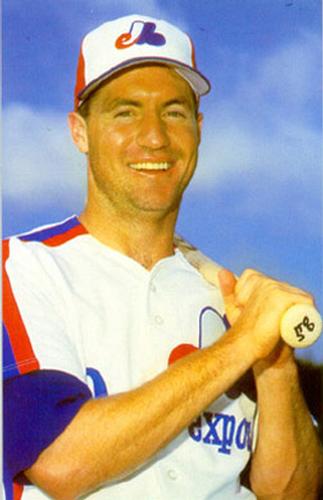 Early in the 1987 season, a large chart was hung on the wall of the Expos' clubhouse with a small box for each game on their schedule. Players could select a square, and whoever correctly guessed the game in which a much-anticipated milestone took place would win the money in the pool.1 The event that they were trying to predict? None other than the first major-league home run of their popular teammate, Casey Candaele.
Candaele, listed in the press guide at 5-feet-9 and 160 pounds, wasn't exactly known as a power hitter; his modest four home runs in 2,153 minor-league plate appearances prior to the 1987 season was ample proof of that. The undrafted diminutive switch hitter, signed by the Expos as a free agent in 1982, became a fan favorite in Montreal for his hustling style, strong defensive play, and the spark he provided atop the team's batting order. A super-utility player long before the term was popularized, the versatile Candaele would play all infield and outfield positions at the major-league level before the end of his rookie season in 1987.2
When Candaele broke into the big leagues with a brief stint in June of 1986, he became the first MLB player whose mother had also played pro baseball, and as of 2018, they remained the only mother-son duo to ever play the game professionally. Candaele's mother, Helen Callaghan, was a star player in the All-American Girls Professional Baseball League (AAGPBL) in the 1940s: The speedy outfielder's hitting was so renowned that she was referred to as the "Ted Williams of women's baseball." Callaghan helped a young Casey Candaele hone his baseball skills — so much so that one of her teammates on the Fort Wayne Daisies and Minneapolis Millerettes, Dottie Collins, swore that Callaghan's stance and swing were almost perfectly preserved in him.3 Candaele's aunt, Margaret "Marge" Callaghan, also had a lengthy career in the AAGPBL. A slick-fielding infielder with a strong arm, Marge once slugged a home run in South Bend that was believed to have been the longest round-tripper in league history.4
It was entirely appropriate that Candaele made his major-league debut in Canada, since his parents were from Vancouver and all four of his older brothers were born there.5 Candaele spent the last three weeks of the 1986 season batting leadoff for the Expos, and except for a three-game hiatus at the beginning of 1987, had retained that role. The Expos were forced to start the 1987 season without their marquee player, future Hall of Famer Tim Raines, because the free-agent superstar hadn't signed an agreement by January 8, and the rule at the time prevented a free agent who failed to ink a deal by that date from negotiating with his previous club until the end of April. Even though the 27-year-old Raines was entering his prime and was the defending National League batting champion, no team made a fair offer for his services, so he signed a team-friendly deal with the Expos on May 1.6 When Raines returned to action the next day, Expos manager Buck Rodgers kept Candaele, hitting .323 at the time, in the leadoff spot, while Raines, one of the greatest leadoff hitters in baseball history, batted third.
Atlanta and Montreal were headed in opposite directions coming into their game on July 19. The second-place Expos had been winning at a .618 clip since Raines returned to lineup on May 2, although they still trailed the powerhouse St. Louis Cardinals by seven games in the standings. The Braves, meanwhile, had lost 16 of their previous 23 games and were stuck in fourth place with a 41-49 record, 7½ games behind Cincinnati in the National League West.
Expos starter Neal Heaton (10-4, 4.59 ERA) surrendered a single to Albert Hall to open the game, but after Hall was caught stealing, Heaton settled into a rhythm and retired the next 15 Atlanta batters in order. Right-hander Rick Mahler (6-9, 5.04 ERA) matched Heaton's zeroes on the scoreboard, although the Braves starter narrowly escaped a bases-loaded jam in the fourth and another close call in the sixth. The game remained scoreless after six innings.
Following a one-out walk to Atlanta left fielder Gary Roenicke in top of the seventh, Dale Murphy hit a sharp groundball single into left field to advance Roenicke to second base. Veteran Ted Simmons then knocked in Roenicke with a line-drive base hit down the left-field line that Raines cut off with a nice play, keeping Simmons to a single and forcing Murphy to hold at third. The next batter, Andres Thomas, hit a medium-depth fly ball to Candaele in center field. Murphy tagged up, broke for the plate, and then stopped and returned to third. The decision would be a costly one for the Braves, as Candaele's throw home hit the mound and bounced off line and several feet into the air, so Murphy could have scored had he kept running. Both Simmons and Murphy ended up being stranded, limiting the Braves to a 1-0 lead.
Mahler's good fortune would come to an end in the bottom of the eighth inning. Candaele, batting from the left side, stepped into the box with one out and the bases empty. The first pitch from Mahler was just above the belt on the inside corner of the plate, and Candaele turned on it, driving the ball deep and toward the right-field foul pole. The right fielder, Murphy, broke toward the foul line to play the bounce off the wall, but the ball struck the foul pole netting, mere inches above the 12-foot wooden wall.7 Candaele had his first career major-league home run and the game was tied at one run apiece.8
Neither team could muster much offense in the ninth, so the game went into extra innings.9 Montreal almost won it in the bottom of the 10th off reliever Gene Garber. After catcher Jeff Reed led off with a sharp groundball single, Tom Foley laid down a drag bunt for a base hit. Candaele flied out to right field, which allowed Reed to advance to third and put runners on the corners with one out. With both the infield and outfield drawn in, Mitch Webster hit a bouncing ball to second baseman Glenn Hubbard, who fired the ball home to easily nail Reed at the plate. Raines then struck out swinging to end the inning.
In the top of the 11th, Hall smacked a two-out double off Andy McGaffigan that bounced off the top of the right-centre-field wall and snapped a streak of 13 consecutive outs by Expos pitchers. After an intentional walk to Ken Oberkfell, 37-year-old Ken Griffey Sr. pinch hit for Roenicke, only to be caught looking at a third strike to end the inning.
Expos shortstop Hubie Brooks doubled sharply down the left-field line off Jim Acker with one out in the bottom half of the inning, and after an Andrés Galarraga groundout, Herm Winningham stroked a hard groundball single up the middle that knocked in Brooks with the winning run. The victory gave Montreal a four-game sweep over the floundering Braves.
After the game, Candaele was told that he had hit the shortest outside-the-park home run in Olympic Stadium history, at an estimated 330 feet. Some of his teammates joked that he should get a yellow seat in the outfield bleachers like the one that marked the landing spot of the longest home run ever hit in the park, a majestic 535-foot blast by Willie Stargell off Expos right-hander Wayne Twitchell on May 20, 1978.10 A few days later, Candaele came out onto the field and one of his teammates pointed to the Stargell seat. "There's Stargell's (seat)," the teammate deadpanned, "Hey look at that one, there's yours!" The team had replaced the blue seat behind the right-field foul pole with a yellow one to mark the spot closest to where Candaele's home run would have touched down. "It was a good joke," Candaele recalled over 30 years later. "I liked it."11
As luck would have it, nobody won the Candaele home-run pool. Olympic Stadium was one of the more difficult places in the National League to hit home runs in, so his teammates just assumed that it would happen on the road.12 Candaele, earning the major-league minimum salary of $62,500, suggested that he should get the pool proceeds, since nobody else thought he could hit one at home, but his teammates would not oblige. All the money was returned to the pool participants. "It was a fun thing to keep the clubhouse light," he remembered. "Because it's a long season, you've got to have some fun."13
Candaele finished fourth in the Rookie of the Year voting that year behind Benito Santiago. His 330-foot dinger was the only home run he would ever hit in an Expos uniform.14
Sources
In addition to the sources cited in the Notes, the author consulted Baseball-Reference.com and Retrosheet.org. Video of this game is available on YouTube at www.youtube.com/watch?v=4497oUpwPp8&feature=youtu.be. The Candaele home run is seen at 2 hours and 5 minutes into this video.
www.baseball-reference.com/boxes/MON/MON198707190.shtml
retrosheet.org/boxesetc/1987/B07190MON1987.htm
Notes
1 Casey Candaele, telephone interview with author, June 16, 2018 (Candaele interview).
2 Candaele retained his rookie status for the 1987 season after making only 110 plate appearances in 1986.
3 Tom Hawthorn, "Home Runs and Charm School: Baseball's Girls of Summer," The Tyee, June 12, 2018, thetyee.ca/Culture/2018/06/12/Home-Run-Charm-Baseballs-Girls-Summer/ , accessed June 21, 2018;
Robert McG. Thomas Jr., "Helen St. Aubin, 69, Athlete Who Inspired Films," New York Times, December 11, 1992, 19.
4 Jim Sargent, "Marge and Helen Callaghan," SABR BioProject, sabr.org/node/28032, accessed June 21, 2018.
5 Sargent, "Marge and Helen Callaghan."
6 Mark Simon, "May 2, 1987: Tim Raines Makes a Grand Return to Expos," SABR Games Project, sabr.org/gamesproj/game/may-2-1987-tim-raines-makes-grand-return-expos, accessed June 21, 2018.
Just over a year later, arbitrator George Nicolau ruled that MLB teams had colluded to restrict the movement of free agents.
7 Richard Milo, "Les Expos Balaient la Série Contre les Braves," Le Devoir, July 20, 1987, 16.
8 Candaele's home run came in his 414th career at-bat, which was well short of the record for most at-bats without a home run at the start of a major-league career. Al Bridwell of the Chicago Cubs hit his first career home run on April 30, 1913, in his 3,246th at-bat.
9 Candaele moved from center field to second base in the top of the 10th inning. The first batter in that inning, Ted Simmons, hit a hard grounder up middle; Candaele ranged far to his right and threw Simmons out at first on a nifty play.
10 Matt Kelly, "Willie Stargell Blasts Longest Home Run in Olympic Stadium History," National Baseball Hall of Fame, baseballhall.org/discover-more/stories/inside-pitch/willie-stargell-blasts-longest-home-run-in-olympic-stadium-history, accessed June 21, 2018.
11 Candaele interview.
12 According to the 1987 park factors published on the Fangraphs website, only the Houston Astrodome, Busch Stadium, and Dodger Stadium were more difficult places to hit a home run in than Montreal's Olympic Stadium.
13 Candaele interview.
14 Casey Candaele's next major-league home run came on April 21, 1990, as a member of the Houston Astros. He would go on to hit 11 home runs in 1,934 major-league at-bats.
Additional Stats
Montreal Expos 2
Atlanta Braves 1
11 innings
---
Olympic Stadium
Montreal, QC
Box Score + PBP:
Corrections? Additions?
If you can help us improve this game story, contact us.
Tags
https://sabr.org/sites/default/files/CandaeleCasey-MON.jpg
600
800
admin
/wp-content/uploads/2020/02/sabr_logo.png
admin
2018-07-24 11:14:48
2020-04-17 10:24:44
July 19, 1987: Casey Candaele hits shortest home run in Olympic Stadium history