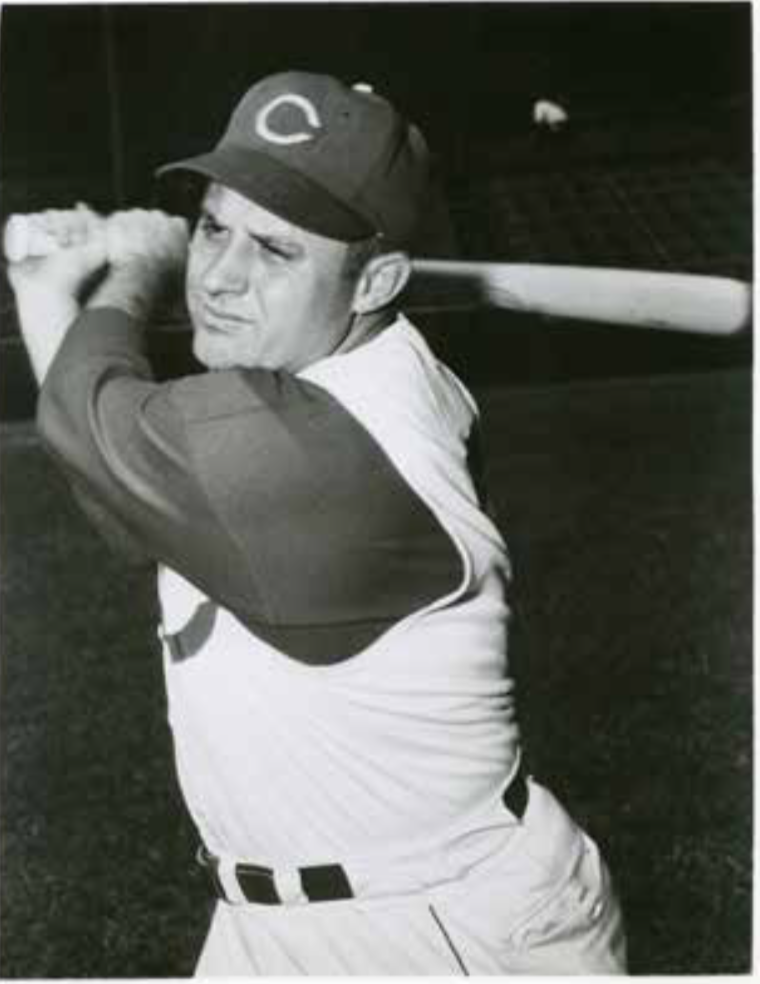 July 29, 1955: Reds' Smoky Burgess blasts 3 homers with 9 RBIs in offensive outburst
---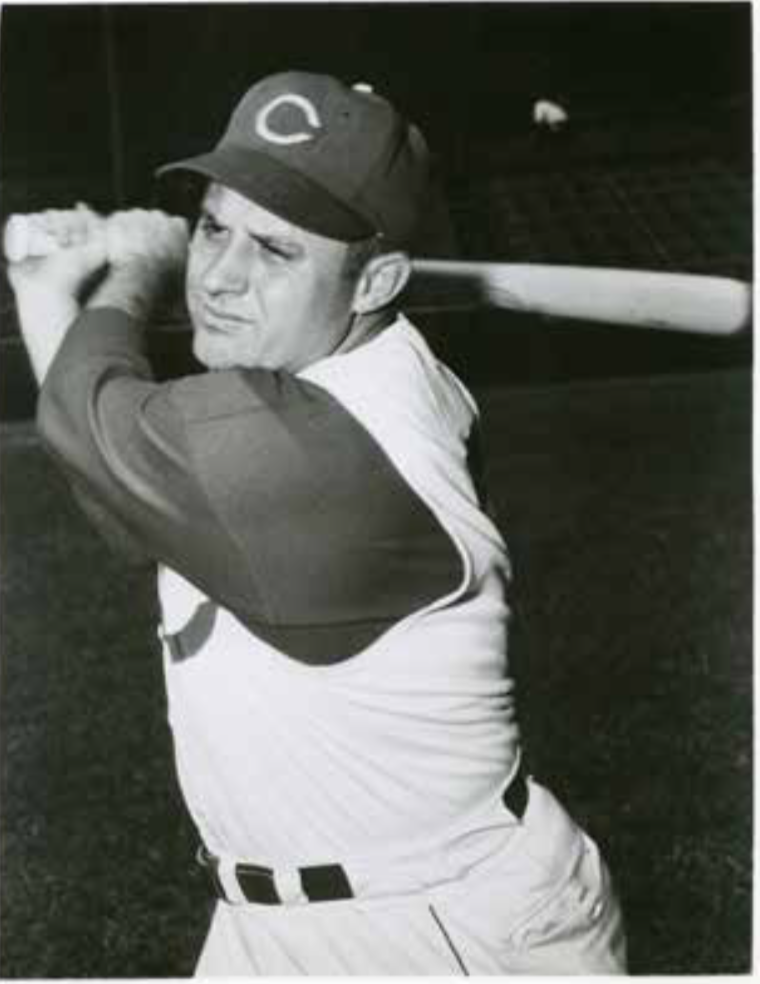 The Cincinnati Redlegs were mired in seventh place during late July 1955, more than 20 games behind the NL-leading Brooklyn Dodgers. The team struggled during a 5-15 road trip that lasted from July 8 to 24. Although the Redlegs endured seven- and four-game losing streaks during July's travels, their misery was mitigated by a 19-1 drubbing of the Pittsburgh Pirates on July 14.1 Upon returning home from their lengthy trip, the Redlegs promptly lost two of three games to Brooklyn, including a 10-2 defeat on July 28, just before starting their four-game series against Pittsburgh in Crosley Field the following night.2
Cincinnati fans hungered for a winning team; the Redlegs hadn't finished above .500 since 1944. Second-year manager Birdie Tebbetts was bidding to improve the team's 1954 fifth-place finish. Tebbetts signed a three-year contract in March 1955, underscoring Cincinnati's approach to changing players instead of changing managers during losing stretches.3 The depth of the problem was accented when the Redlegs opened 1955 with a five-game losing streak and ended April with a 4-12 record. Cincinnati wanted offensive production from its catchers, so on April 30 the Redlegs obtained catcher Smoky Burgess, outfielder Stan Palys, and pitcher Steve Ridzik from the Philadelphia Phillies in exchange for outfielders Glen Gorbous and Jim Greengrass, and catcher Andy Seminick.4 Burgess batted.368 in 392 plate appearances for Philadelphia in 1954; however, at the trade announcement, he was hitting .190 with one homer after 24 plate appearances. With the Redlegs he rebounded with a .325 average in May and a .293 average in June. Although Burgess caught 107 games for Cincinnati that season and finished third in fielding percentage among NL catchers, he was primarily known for his offensive production rather than his defensive abilities.5 In rare good news for Cincinnati during July, Burgess earned his second All-Star Game appearance when NL manager Leo Durocher selected him to back up starter Roy Campanella.6
Pittsburgh had occupied last place since May 20. The Pirates also started poorly, compiling a 3-11 record in April, and never reached fourth place that season. Pittsburgh entered the series against Cincinnati with a two-game losing streak. Manager Fred Haney's ballclub was led by pitchers Bob Friend and Vern Law, first baseman Dale Long, and outfielder Frank Thomas. Rookie Roberto Clemente led the Pirates in batting average over the first three weeks of the season and provided spectacular defensive plays; however, he struggled with plate discipline as the season progressed.7
The July 29 game between Pittsburgh and Cincinnati featured pitchers Vern Law and Joe Nuxhall, young veterans who led their teams in games started and innings pitched that season. Heading into the evening's contest, Law had a 7-4 record with a 2.88 ERA. In his previous five starts, Law pitched a 10-inning complete game, 18 innings of a 19-inning marathon, an eight-inning start, and two complete nine-inning games. Over that 18-day stretch, he earned a 3-1 record while pitching 54 innings with a 1.67 ERA, allowing 38 hits and six walks while striking out 36 batters.8 Nuxhall sported a 9-8 record with a 3.62 ERA through 29 games, and exceeded eight innings only once during July. Although the crowd of 5,690 was relatively small compared with other matchups, when Law and Nuxhall squared off two weeks earlier in Pittsburgh only 1,563 fans witnessed the Redlegs' 9-1 victory.9
The Pirates' Dick Groat struck out to start the game, and Gene Freese followed with a single to left field. Clemente grounded into a double play, quickly ending the inning. The Redlegs' Johnny Temple started fast, opening the home half with a single. Hitting second for the fourth consecutive evening, Burgess deposited his first home run off Law over the right-field screen to give the Redlegs a 2-0 lead. Wally Post and Gus Bell followed with hits, but neither Bob Thurman nor Milt Smith, could drive home the runners. In the top of the second inning, Nuxhall allowed a single to Dick Hall, got two fly outs, and then walked Hardy Peterson. Left fielder Frank Thomas, who had been dropped to eighth in the batting order, the lowest point in his career,10 delivered a three-run homer over the right-field screen. His 14th round-tripper of the season gave Pittsburgh the only lead they enjoyed all evening. For the Redlegs, Roy McMillan led off the bottom of the second inning with a single to right field and stole second base with Nuxhall batting. Neither Nuxhall nor Temple could advance McMillan, but Burgess singled him home for his third RBI as the Redlegs tied the score 3-3. Nuxhall found his rhythm in the third inning, allowing only a Clemente double without further damage. In the bottom of the frame, Law surrendered successive singles to Post and Bell. With Thurman batting, both Post and Bell advanced on an error by Law. Thurman fouled out, and then Milt Smith was hit by a pitch to load the bases. Haney replaced Law with Max Surkont, who usually started but was now performing mop-up duty; he had last pitched during a seven-inning start over a week before. Surkont induced McMillan to ground out, but Post scored and both runners advanced, returning the lead to Cincinnati. Surkont struck out Nuxhall to end the inning.
Nuxhall set Pittsburgh down in order in the fourth inning. The bottom half followed the first-inning script: Leadoff hitter Temple singled to right field and Burgess followed with his second two-run round-tripper over the right-field screen, off a Surkont fastball. Surkont struggled after Burgess's homer: Ted Kluszewski singled, Post walked, and Bell walked. With the bases loaded, Thurman blasted a grand slam that struck the light tower in the center-field corner of the bleachers, sending Surkont to the showers.11Haney summoned reliever Laurin Pepper from the bullpen as the Redlegs now led 10-3. Pepper walked Smith, the first hitter he faced. McMillan flied out and Nuxhall's groundout sent Smith to second base. With two outs, Temple singled home Smith, bringing Burgess to the plate for the second time in the inning. Burgess drove a long fly to right field, but Clemente jumped against the right-field screen to prevent another extra-base hit.12 Neither team scored in the fifth inning.
Nuxhall walked Hall to start the sixth inning, but induced a double-play groundball by Johnny O'Brien. After Long walked and Peterson singled, Thomas singled to right field, plating Long and advancing Peterson to third base. The inning ended when Nuxhall struck out Pepper. In the Redlegs' half of the inning, Smith started another offensive outburst with a leadoff homer. McMillan singled to center, Nuxhall bunted McMillan to second and was safe at first on a fielder's choice. Temple followed with a single to load the bases. Burgess subsequently delivered a grand slam off Pepper into the right-field bleachers, his third homer of the game. The grand slam was Burgess's 15th homer of the season and his second career grand slam. Pepper struck out three of the next four batters to end the inning, but the Redlegs were now ahead 16-4. Neither team scored in the seventh and eighth innings. In the top of the ninth, Roman Mejias scored an unearned run, but the next two Pirates flied out, ending the game.
Burgess ended his career offensive day going 4-for-6 with three home runs and nine RBIs. His batting average rose from .302 to .310 and his RBI total jumped from 38 to 47. "I feel real good. It was a wonderful night," he said. "It was just great to win, to know you're helping the club."13 Cincinnati walloped a team season-high 22 hits and five home runs with three Redlegs, Temple, Burgess, and Post, delivering four hits apiece.14 Nuxhall pitched a complete game and improved to 10-8; the win was his fifth of the season against Pittsburgh. Law lasted only 2⅓ innings in the loss, but this start wasn't his shortest one that season, as he struggled throughout the second half. Cincinnati swept Pittsburgh in the four-game series.
The Redlegs climbed from seventh place in July to finish the 1955 season in fifth place with a 75-79 record. The Redlegs rebounded from their poor start to compile the best record in NL (32-23) after Burgess's career game. Burgess finished the season with a .301 batting average and .864 OPS, while establishing career highs with 501 plate appearances, 133 hits, 21 home runs, and 78 RBIs. Over the next three years he split catching duties in Crosley Field before his trade to Pittsburgh.
This article was published in "Cincinnati's Crosley Field: A Gem in the Queen City" (SABR, 2018), edited by Gregory H. Wolf. To read more articles from this book at the SABR Games Project, click here.
Sources
Besides the sources cited in the Notes, the author consulted Baseball-Almanac.com, Baseball-Reference.com, Retrosheet.org, and the following:
James, Bill. The New Bill James Historical Abstract (New York: The Free Press, 2001).
Thorn, John, and Pete Palmer, et al. Total Baseball: The Official Encyclopedia of Major League Baseball (New York: Viking Press, 2004).
Notes
1 Lou Smith, "Reds Use Power, Pulverize Pirates, 19-1," The Cincinnati Enquirer, July 15, 1955: 30.
2 Associated Press, "Redlegs Again Look Bad as They Get Clobbered," Evening Review (East Liverpool, Ohio), July 29, 1955: 15.
3 Tom Swope, "Reds Try Switch – Change Players Instead of Pilot," The Sporting News, August 3, 1955: 13.
4 United Press, "Greengrass and Burgess Figure in 6-Man Deal," St. Louis Post-Dispatch, April 30, 1955: 7.
5 Andy Sturgill, "Smoky Burgess," SABR Biography Project, sabr.org/bioproj/person/24804821.
6 Associated Press, "Rival Pilots Name All-Star Rosters; Klu, Burgess, Nuxhall NL Selections," The Cincinnati Enquirer, July 6, 1955: 34.
7 Stew Thornley, "Roberto Clemente," SABR Biography Project, sabr.org/bioproj/person/8b153bc4.
8 Baseball-reference.com, Vern Law 1955 Pitching Gamelog, baseball-reference.com/players/gl.cgi?id=lawve01&t=p&year=1955.
9 Associated Press, "Nuxhall Socks Three Run Homer for Win," Pocono Record (Stroudsburg, Pennsylvania), July 16, 1955: 13.
10 Jack Hernon, "Burgess Hits 3 Homers, Reds Bash Bucs, 16-5," Pittsburgh Post-Gazette, July 30, 1955: 10.
11 Lou Smith, "Burgess Stars as Reds Pulverize Bucs," Cincinnati Enquirer, July 30, 1955: 31.
12 Associated Press, "Burgess Drives in Nine Runs as Reds Win, 16-5," Syracuse (New York) Post-Standard, July 30, 1955: 9.
13 Associated Press, " 'I Got a Little Help From the Wind,' Burgess Says After His 3-Homer, 9 Runs-Batted-In Feat," St. Louis Post-Dispatch, July 30, 1955: 7.
14 "Burgess Stars."
Additional Stats
Cincinnati Redlegs 16
Pittsburgh Pirates 5
---
Crosley Field
Cincinnati, OH
Box Score + PBP:
Corrections? Additions?
If you can help us improve this game story, contact us.
Tags
https://sabr.org/sites/default/files/BurgessSmoky.png
600
800
admin
/wp-content/uploads/2020/02/sabr_logo.png
admin
2019-10-01 11:38:34
2020-04-17 10:22:31
July 29, 1955: Reds' Smoky Burgess blasts 3 homers with 9 RBIs in offensive outburst