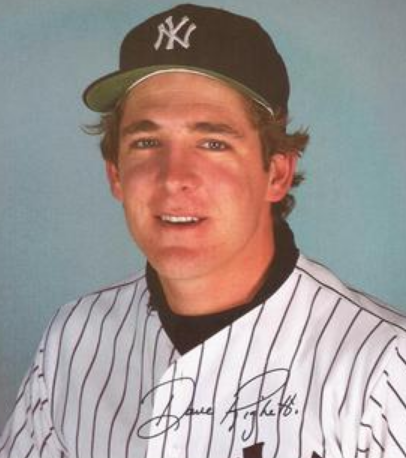 July 4, 1983: Dave Righetti tosses a no-hitter on Fourth of July
---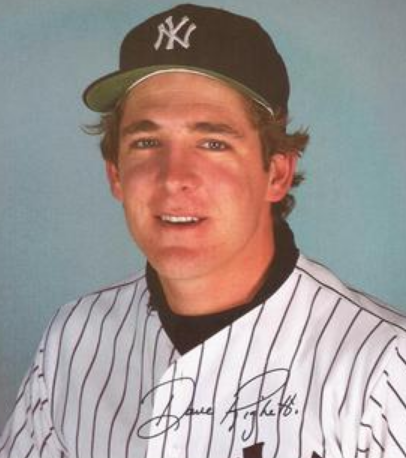 One never knows how a given game will work out. On the Fourth of July in 1983, two lefties faced off: Dave Righetti of the Yankees against John Tudor of the Red Sox. It was Yankees owner George Steinbrenner's birthday. Both teams were very much in contention, Boston 39-37 and New York 40-35. The Red Sox were in fifth place, but only four games out of first in the tightly-bunched AL East. Boston had won two of the first three games in the four-game set.
Righetti was 9-3 on the season. Two years earlier he had been voted AL Rookie of the Year. He'd thrown his first career shutout on June 29, his previous start. Some felt he'd been snubbed at not being selected for the 1983 All-Star Game. Maybe he felt he wanted to make a point. He later acknowledged, "I was angry at not being selected at first. I guess they thought I didn't deserve to belong in the game."1
Game-time temperature was 94 degrees.
In the first inning Righetti struck out Jerry Remy and Wade Boggs but then walked Jim Rice; in 1982, Righetti had walked more batters in the league than anyone else. But he struck out Tony Armas for the third out. It was already the kind of start that catches the attention of the fans. He struck out two more Red Sox in the second and another pair in the third. Three innings, seven K's for Righetti. Neither team had scored.
Righetti induced two outfield flies and a groundout in the fourth. Reid Nichols walked after another strikeout in the top of the fifth, but was picked off, and then Dave Stapleton flied out to Yankee second baseman Andre Robertson. The Yankees scored a run on three consecutive singles in the bottom of the fifth — Steve Kemp, Roy Smalley, and Robertson. It was 1-0 New York. The Yankees had five hits and after Red Sox batters flied out three times in the top of the sixth, a glance at the scoreboard showed that Boston still didn't have a hit. Two walks, but no hits. Don Baylor hit a solo home run off Tudor in the bottom of the sixth, but it was still a tight 2-0 game, one that could easily go either way.
Righetti had a no-hitter going against the Red Sox on June 10, 1982, but lost it after 6 2/3 innings. This day he got the first out in the seventh to match that effort, but then walked Jim Rice again. Right away, Rice was erased on an inning-ending double play. Now fans, and the broadcast audience, were each tuned into the game in their own way.
Dave Winfield hauled in some deep drives to center, and Righetti breathed a sigh of relief when Yankees right-fielder Steve Kemp caught a long foul fly ball hit by Dwight Evans for the first out in the eighth. All three eighth-inning outs were on fly balls, to right field, center field, and first base. The Yankees scored twice more off Tudor in the bottom of the eighth, Bob Stanley coming in to secure the final out, but the rhythm of the game had also been disrupted when home-plate umpire Steve Palermo's knee gave out and he collapsed while trying to cover a foul ball toward the stands. He was out six weeks for surgery but first finished the game.
Righetti later said he'd known from before the game that he had to shut down the Red Sox bats — the team had been hot, 38 hits in the three prior games against the Yankees and 12 homers in their last four games. After striking out seven in the first three frames, he knew, "That put them on defense. Then I knew I could change locations and pitch and not just try to throw the ball."2 Catcher Butch Wynegar was calling a good game for the Yankees from behind the plate.
All Righetti needed was three more outs for the no-hitter. The Stadium fans gave him a standing ovation as he came out to take the ball and throw the top of the ninth.
Everyone was on edge. Yankees manager Billy Martin said that, for the first time in baseball, he'd prayed. Wynegar said he feared going to the mound to tell Righetti to relax. "I figured he hadn't given up a hit yet; why change? I didn't want to go out there and remind him of anything. He was jumpy out there and he was so pumped up and so gung-ho, but I dared not go out there and tell him to relax himself."3
There was one man in Yankee Stadium who didn't really know there was a no-hitter in progress — home-plate umpire Palermo. He thought, "That's nice. They're giving him a nice round of applause. The kid didn't get selected to the All-Star Game and these people are kind of sending him off after the first half of the season with good thoughts." As Righetti was taking his warmup pitches, Palermo glanced up at the scoreboard and saw no runs, no hits, and one Red Sox error. He thought maybe the scoreboard was broken and told Wynegar that he wanted to talk to him after the game. Wynegar said, "Steve, I might be jumping up and down when this game's over. Whatever you've gotta ask me, ask me now." Palermo thought to himself, heck, he didn't believe in superstition and so said, "I didn't know this guy had a no-hitter going." Wynegar was taken aback and laughed. "That's what makes you the wizard. You just stay right in the moment."4 Palermo was so focused on one play at a time, he hadn't realized there was a no-hitter in progress.
Righetti started the ninth inning by walking a .190 hitter, Boston catcher Jeff Newman. Glenn Hoffman was up. He'd been the one who broke up Righetti's no-hit bid in 1982, and he'd blooped a ball into short left field in the sixth that been perhaps the closest thing the Sox had to a hit, until shortstop Roy Smalley tracked it down and snared it. Hoffman grounded into a force play, shortstop to second base — and Robertson had a shot at turning a double play but threw the ball wide to first. Righetti yelled out to his second baseman, "Keep busting your butt. Get the next one!"5 He did. Jerry Remy grounded to Robertson, whose throw to first baseman Don Mattingly was right on the money. Hoffman took second on the play.
Wade Boggs was the final batter. "It was great," Righetti said after the game. "I picked up the rosin on the mound and said, 'He's the best hitter in the league in that situation because he is tough to strike out. That's the way I want it.'"6 The count ran to 1-and-2. Palermo remembered, "Righetti threw a pitch on the outside part of the plate, that was just off the plate, outside down and away, and I called it a ball and everybody at Yankee Stadium booed like hell. I thought they were going to come over the wall after me. I remember that pitch."7
Righetti recalled, "I threw him sliders and made sure those last ones would be good ones. I was tired but I still had enough strength to snap it off."8
Boggs said, "He had a fastball that was rising. And he was doing a good job of pitching in and away. He throws two kinds of sliders … one that breaks and one that doesn't. On the second you see that dot, and hope it isn't the one that breaks. I guessed wrong." There was no controversy on the final pitch. Boggs swung and missed. Wynegar had his chance to jump up and down. His pitcher had thrown a 132-pitch masterpiece. "For one split second, I was blank," confessed Righetti. "I didn't know whether I should jump around or not. I just kind of looked at Butch and I saw him coming, and I said, 'Oh, geez!' I just leaned on him and held onto him. I didn't want to fall on the ground."9
John Tudor admitted, "Even I was rooting for him at the end."10
It was the first time the Red Sox had been no-hit since 1968. It was the first no-hitter at Yankee Stadium in 27 years — since Don Larsen's perfect game during the 1956 World Series — and the first regular-season no-hitter there since Allie Reynolds on September 28, 1951. Being July 4, this one was followed by a fireworks display over the East River.
Notes
Additional Stats
New York Yankees 4
Boston Red Sox 0
---
Yankee Stadium
New York, NY
Box Score + PBP:
Corrections? Additions?
If you can help us improve this game story, contact us.
Tags
https://sabr.org/sites/default/files/RighettiDave.png
600
800
admin
/wp-content/uploads/2020/02/sabr_logo.png
admin
2015-04-08 16:11:25
2020-04-17 10:26:46
July 4, 1983: Dave Righetti tosses a no-hitter on Fourth of July