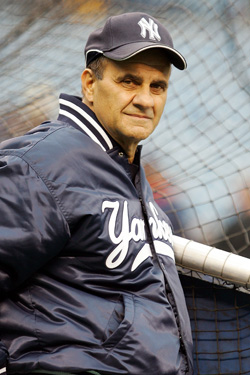 June 16, 1997: Mets win their first regular-season game against Yankees
---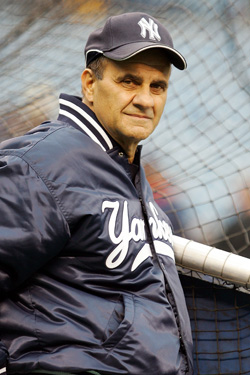 The New York City subway system, established in 1904, brings millions of people each day to their respective destinations. New Yorkers are much more dependent on public transportation than residents of other cities. Ballparks including Ebbets Field, the Polo Grounds, Yankee Stadium, and Citi Field were located close to subway stations. The term "Subway Series" referred to regular-season or World Series games between two New York City teams.
For four decades after the Dodgers and Giants moved to the West Coast in 1958, there was a void in New York City baseball. There was a Subway Series every time the Dodgers and Giants played in the regular season, but big games happened when two New York teams met in the World Series. The last such World Series was in 1956, when the Yankees beat the Dodgers in seven games. After the Mets were born in 1962, they would occasionally play the Yankees in spring-training games in Florida.
George Steinbrenner just hated it when the Yankees lost to the Mets in a spring exhibition game. On one occasion Steinbrenner screamed at Billy Martin after a loss to the Mets. They took their confrontation to the trainer's room, where Martin splashed ice water on club President Gabe Paul, an innocent bystander.1
The Mayor's Trophy Game was started in 1946 as an exhibition with the Yankees playing the Dodgers or Giants.2 Its aim was to raise money for the New York City Amateur Baseball Federation, which included sandlot baseball programs. It ended when the Dodgers and Giants moved to California in 1958, but was revived in 1963. Fans of both teams liked the matchup, but the series ended in 1983 as scheduling issues were cited as the reason for its demise. Over its 19-year run, more than $2 million was raised for the charities. Instead of playing the game, the two clubs simply donated money to the organizations.
In 1997 for the first-time. teams in the National and American Leagues would play one another in the regular season.3 The motivation for this major change may have been to help bring back fans lost after the strike of 1994-95. During interleague play the designated-hitter rule would apply only in the American League ballpark. For the first five years of interleague play, each division played against the same division in the other league, in an effort to promote local rivalries. In later years interleague play was modified so that teams in different divisions would meet, but local rivalries would be continued.
Interleague play began on Friday, June 12, 1997, with a slate of four games. On this first weekend the Mets played the Boston Red Sox at Shea Stadium and the Yankees faced the Florida Marlins in Miami. Would this be a novelty, or would it continue for many years to come? The attendance for these first games were higher than earlier games that season.4
On this date the Yankees had a record of 36-27 and were in second place in the American League East trailing the Baltimore Orioles by seven games. The Mets were in third place with a record of 35-28, trailing the National League East-leading Atlanta Braves by 6½ games.
The first Mets-Yankees Subway Series game featured Dave Mlicki (Mets) and Andy Pettitte (Yankees) as the starting pitchers with Bobby Valentine (Mets) and Joe Torre (Yankees) as the managers. Butch Huskey was the first DH for the Mets. Since the game was played at Yankee Stadium before a crowd of 56,188, the Mets had to be considered the underdog. The winner of this three-game series would get bragging rights in the Big Apple for one year.
The Mets meant business as they scored two runs in the first inning, driven in by a double by John Olerud and a single by Butch Huskey. A third run was scored by Todd Hundley on a double steal. In the seventh inning, Olerud came through again, driving in two runs with a single to left field. Pettitte was ineffective as he allowed five earned runs and eight hits in seven innings. Bernard Gilkey drove in Matt Franco with the Mets' sixth run in the ninth inning off Yankees reliever Graeme Lloyd.
Journeyman pitcher Mlicki, who was at best mediocre earlier in the season, struck out eight and walked only two gaining a complete-game, 6-0 shutout. The Yankees got eight hits off Mlicki but were 0-for-11 with runners in scoring position. Three of their hits came in the bottom of the ninth, when Charlie Hayes singled (but was thrown out trying to reach second base), Mark Whiten singled (but was thrown out at second base on Chad Curtis's grounder to third base), and a single to center by Joe Girardi. That brought up Derek Jeter with two on and two outs. Jeter was called out on strikes.
Mlicki had a real sharp curveball that night and specifically remembered the last one he threw to Derek Jeter to end the game. Jeter, who took two third strikes, said, "Mlicki pretty much pitched perfect. Every time we had a runner in scoring position he pitched well."5
The Mets could brag about beating the Yankees in a "real game" for only one day as the Yankees won the next two. In 1997 there was only one three-game series at Yankee Stadium. In 1998 the subway series games were played at Shea Stadium. In succeeding years the series was expanded to four or six games with each team hosting a series. Of course, the ultimate subway series between the Mets and Yankees was the World Series of 2000, which the Yankees won in five games. Through 2017 the two teams have played 112 times, with the Yankees winning 66 and the Mets 46.
Interleague play and the subway series continue until at least 2018. In later years there was some discussion of the significance of each. In a 2011 interview, Dave Mlicki was surprised that the subway series was still such a big deal.6
This article was published in "Met-rospectives: A Collection of the Greatest Games in New York Mets History" (SABR, 2018), edited by Brian Wright and Bill Nowlin. To read more articles from this book at the SABR Games Project, click here.

Sources
In addition to the sources mentioned in the Notes, the author consulted baseball-reference.com and retrosheet.org.
https://www.baseball-reference.com/boxes/NYA/NYA199706160.shtml
http://www.retrosheet.org/boxesetc/1997/B06160NYA1997.htm
Notes
1 Murray Chass, "After 40 Years, It's New York at New York," New York Times. June 15, 1997. Accessed January 14, 2018. https://nytimes.com/1997/06/16/sports/after-40-years-it-s-new-york-at-new-york.html.
2 Jim Snedeker, "The rise and Demise of the Mayor's Trophy Game," Ultimate Mets Database — Mayor's Trophy Games. Accessed January 13, 2018. https://ultimatemets.com/mayorstrophy.php.
3 "Interleague History," Major League Baseball. Accessed January 13, 2018. https://mlb.mlb.com/mlb/history/interleague/.
4 Associated Press, "Interleague Play's a Hit for Owners' Pocketbooks," DeseretNews.com, June 16, 1997. Accessed January 14, 2018. https://deseretnews.com/article/566660/Interleague-plays-a-hit-for-owners-pocketbooks.html.
5 Murray Chass, "The First Brag Belongs to Mlicki and the Mets," New York Times, June 16, 1997. Accessed January 13, 2018. https://nytimes.com/1997/06/17/sports/the-first-brag-belongs-to-mlicki-and-the-mets.html.
6 Jeff Bradley, "Bradley: As Mets Met Yankees in 1997, Dave Mlicki Stole Show When Spotlight Was Brightest," Star-Ledger (Newark) at NJ.com, May 21, 2011. Accessed January 13, 2018. https://nj.com/mets/index.ssf/2011/05/bradley_as_mets_met_yankees_in.html.
Additional Stats
New York Mets 6
New York Yankees 0
---
Yankee Stadium
New York, NY
Box Score + PBP:
Corrections? Additions?
If you can help us improve this game story, contact us.
Tags
https://sabr.org/sites/default/files/images/TorreJoe2.jpg
600
800
admin
/wp-content/uploads/2020/02/sabr_logo.png
admin
2019-10-16 15:15:55
2020-04-17 10:22:27
June 16, 1997: Mets win their first regular-season game against Yankees