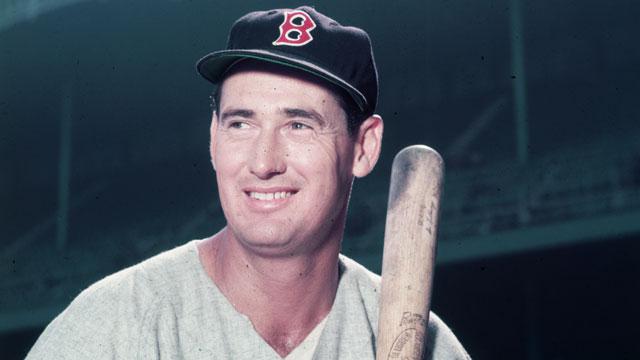 June 17, 1960: Ted Williams wallops 500th career home run in Cleveland
---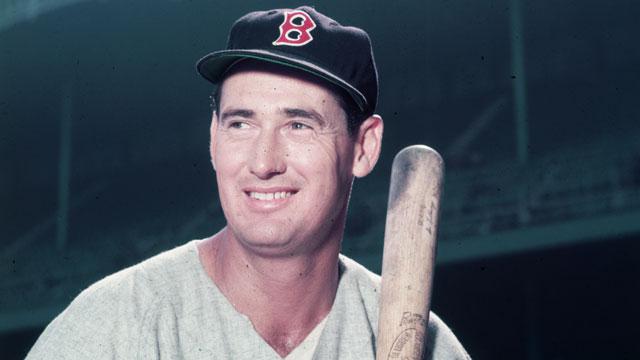 The 1960 season was the end of an era in the major leagues. It was the last year that both the American and National Leagues would be eight-team leagues. Expansion bolstered each circuit to 10 teams in 1961 and 1962. At the end of the decade, each league added two more cities to its burgeoning landscape. Each league was formed into two divisions, East and West. The term "pennant race" would eventually be replaced with "division race."
But the AL standings had an odd look about them in 1960. Many fans may have been surprised to see that the Boston Red Sox were scuttling at the bottom of the league. It was an odd sight, to be sure, for the Red Sox were as consistent a contender for the AL flag as there was. After finishing in the top half of the league for much of the previous decade, the team slipped to fifth place in 1959 with a 75-79 record. Its descent into the bowels of the league standings continued in 1960; the Red Sox finished in foreign territory with a 65-89 record, and a drop to seventh place.
Ted Williams was still the marquee player for Boston. But, hobbled by injuries, he started off slow and, coupled with the team's losing ways, was considering hanging up his spikes. As Boston arrived in Cleveland for a four-game series in mid-June, Teddy Ballgame explained his rationale: "Two weeks ago, I was awfully close to quitting," Williams said. "I had a bad cold, was feeling bad and wasn't hitting good. I told Billy Jurges (then the Boston manager), if I can't help the club, I'm going to quit. Then I hit a couple against the wind and decided to stay with it."1
His decision to stick around proved to have merit. Williams had connected on home runs 498 and 499 in a series at Detroit before heading to Cleveland.
Jurges was shown the door in early June after compiling a record of 15-27. He was replaced initially by one of his coaches, Del Baker, on an interim basis, and then Pinky Higgins. But the change of skippers did not right the ship.
For the Cleveland Indians, their 1960 season was shrouded in controversy. General manager Frank Lane traded fan favorite Rocky Colavito to Detroit for Harvey Kuenn on April 17. In the prime of his career, Colavito slugged 139 home runs in four seasons for the Tigers. Kuenn was sent to San Francisco after the 1960 season. Although many pointed to this trade as the one that sent the Indians on a downward spiral, it was a deal made five days earlier that really hurt. The Indians sent Norm Cash to the Tigers for infielder Steve Demeter. Cash went on to hit 373 home runs in a spectacular career in Detroit. Demeter played a grand total of four games for the Indians.
In spite of these moves, Cleveland was tied with New York for second place. Each club had identical 29-22 records, 1 ½ games behind front-running Baltimore. Boston came to town for a four-game set on June 17 in last place with a record of 18-34.
The pitching matchup featured a couple of right-handers. Boston went with Frank Sullivan (2-6, 5.25 ERA) and Cleveland tapped Wynn Hawkins (4-3, 4.31 ERA). Sullivan was a dependable pitcher who had strung together five straight winning seasons from 1954 to 1958. His record slipped to 9-11 in 1959. Hawkins was a rookie on the Cleveland pitching staff whose role was that of a spot starter and sometimes reliever.
Cleveland drew first blood in the bottom of the first inning. Kuenn led off with a walk. After Ken Aspromonte struck out, Kuenn stole second base. Sullivan then struck out Marty Keough for the second out. But John Romano followed with a bloop single to center field to plate Kuenn and gave Cleveland a 1-0 advantage.
Boston came back in the top of the second inning. Frank Malzone led off and hit a ball in the hole at short. Malzone just beat the throw to first by Indians shortstop Woodie Held for an infield single. He stole second base and moved to third when Russ Nixon singled to left field. Gary Geiger hit a pitch that glanced off Hawkins' glove. Geiger was credited with a hit and an RBI as Malzone scored. But Hawkins escaped his predicament when Don Buddin hit into a double play and Sullivan struck out.
The score remained tied at 1-1 until the top of the third inning. Boston's Willie Tasby led off with a base hit to center field. After Pete Runnels fouled out to the third baseman, Williams stepped to the plate and smashed a 1-and-2 offering from Hawkins to left field. Cleveland left fielder Tito Francona eased back to the fence, but watched helplessly as the baseball soared over the fence for the 500th home run of his illustrious career.
The minuscule crowd of 9,765 fans at cavernous Cleveland Stadium cheered Williams as he made his way around the bases. Williams showed no outward emotion as he followed Tasby to home plate. The Splendid Splinter accepted congratulations all around before taking his place in the dugout next to Higgins. "Ted didn't say anything much after he hit it," said Higgins, "but you could tell he was overjoyed."2
"I didn't think I'd be able to get loose tonight," said Williams. "These kinds of nights the cold jars your hands when you hit a ball. But I got that one just right. It felt wonderful."3
The baseball landed in the Red Sox bullpen and was retrieved from a security guard by relief pitcher Dave Hillman. "Well, I've never made a habit of collecting baseballs, but I might like to keep this one," Hillman said. "I have a ball autographed by Babe Ruth. I have another autographed by five .400 hitters and the first one I hit off Bob Feller. Yes, I'd maybe like to keep this last one, but if someone came along and offered me some real money for it, I'd be tempted to accept and turn it over to the Jimmy Fund."4
Williams's historic blast was the end of the scoring as the final was Boston 3, Cleveland 1. Sullivan scattered four hits for his third victory of the season. He also struck out 12, a career high. Hawkins was tagged with the loss, evening his record at 4-4.
Boston won three of four games in the series, but it did little to help the Red Sox' fortunes.
Williams became the fourth major-league player to get more than 500 home runs in a career, joining Ruth (714), Jimmie Foxx (534), and Met Ott (511). Williams ended the season with 29 home runs to give him 521 round-trippers in his career, surpassing Ott and moving into third place.
The 1960 season was the last in Williams's tremendous career. He hit .316 for the season with 29 home runs and 72 RBIs. He was inducted into the National Baseball Hall of Fame in 1966.
Sources
https://www.baseball-reference.com/boxes/CLE/CLE196006170.shtml
http://www.retrosheet.org/boxesetc/1960/B06170CLE1960.htm
Notes
1 Hal Lebovitz, "Ted Almost Quit Two Weeks Ago, Hopes to Finish Year," Cleveland Plain Dealer, June 18, 1960.
2 Bill Nowlin, 521: The Story of Ted Williams' Home Runs (Cambridge, Massachusetts: Rounder Books, 2013), 290.
3 Henry McKenna, "'I'm Shooting for 512 Now, Says Ted After 500 Wallop," Boston Herald, June 18, 1960: 13.
4 Nowlin. The Jimmy Fund was a Boston-based charity that treated and sought a cure for cancer in children.
Additional Stats
Boston Red Sox 3
Cleveland Indians 1
---
Cleveland Stadium
Cleveland, OH
Box Score + PBP:
Corrections? Additions?
If you can help us improve this game story, contact us.
Tags
https://sabr.org/sites/default/files/WilliamsTed-1957.jpg
600
800
admin
/wp-content/uploads/2020/02/sabr_logo.png
admin
2018-03-14 20:41:11
2020-04-17 10:24:53
June 17, 1960: Ted Williams wallops 500th career home run in Cleveland