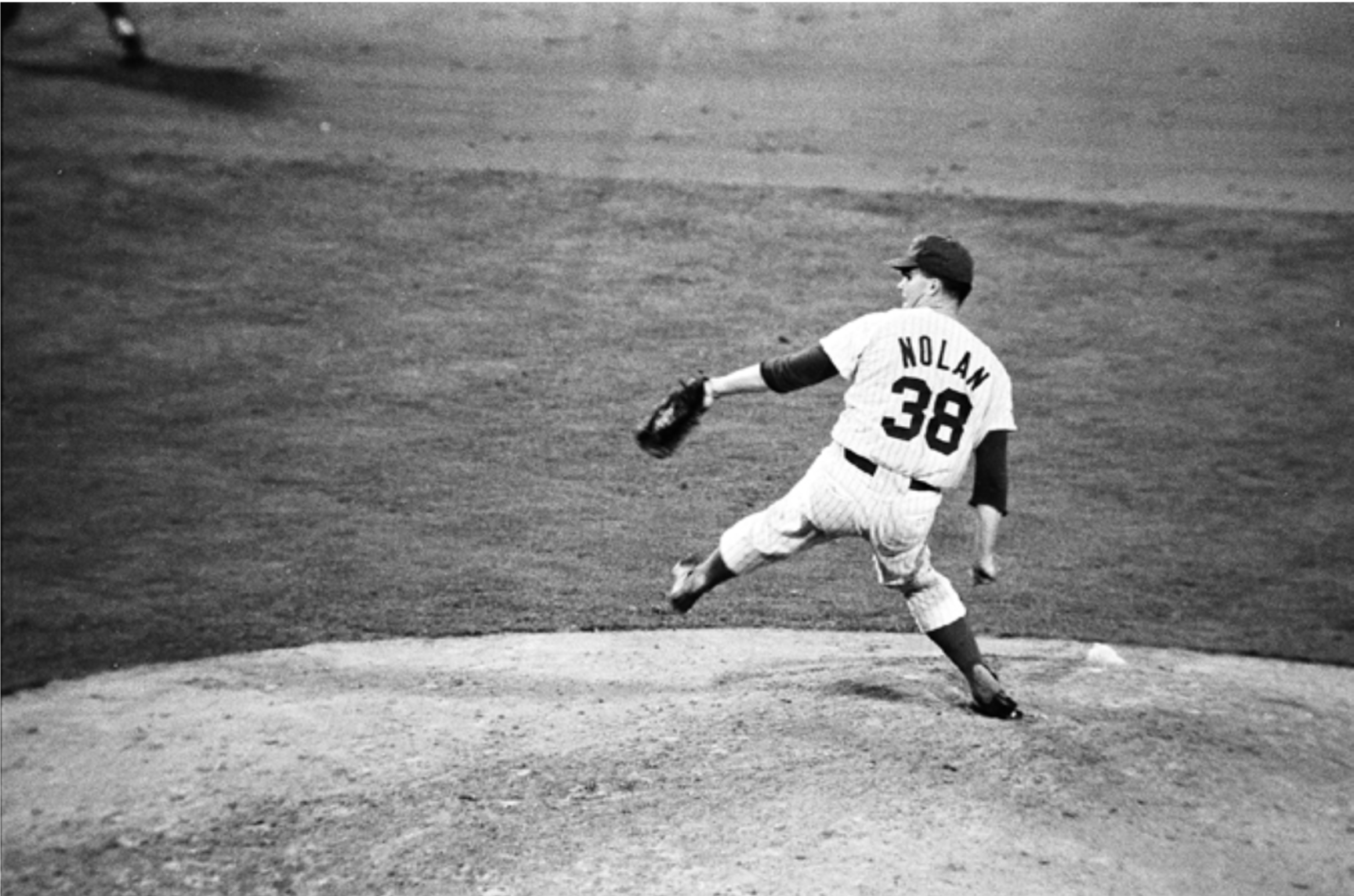 June 7, 1967: Reds teenage phenom Gary Nolan strikes out 15 Giants
---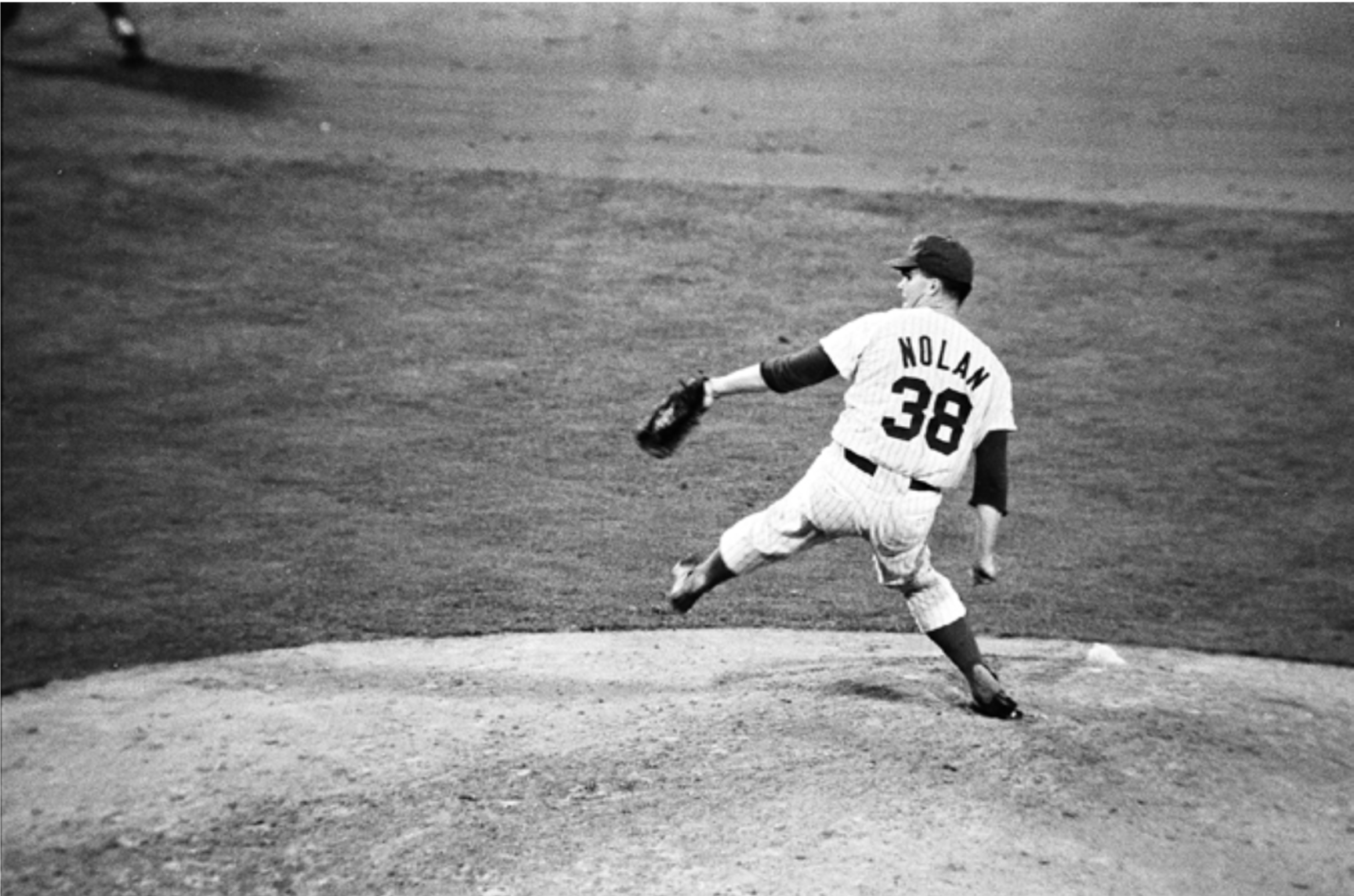 Going into this June 1967 Crosley Field game between San Francisco and Cincinnati, the mound opponents seemed a baseball version of David vs. Goliath.
Starting for the visitors was right-hander and five-time All-Star Juan Marichal, then in his eighth season. Only weeks before, after a win against the Dodgers, he had become, "percentage-wise, the top pitcher in the century" after the victory gave him a 138-61 lifetime record.1
Even beyond statistics, following the 1966 retirement of three-time Cy Young Award winner Sandy Koufax, The Sporting News declared, "It is difficult to find a serious challenger to Marichal when you are looking for the finest pitcher in baseball."2 Partly because he held out in a contract dispute until March 27, he had started slowly that season, losing his first three outings, allowing 15 runs in 18⅓ innings, but went 9-1 over his next 10 starts, all complete games, allowing only 15 runs total, while notching 80 strikeouts against 11 walks. By June 7 he was 9-4; his 94 strikeouts led the league, while his 1.99 ERA ranked third.
The Reds starter was right-hander Gary Nolan who, late in spring training, seemed destined for the minor leagues because Reds manager Dave Bristol, predicting a long, brilliant career for him, thought he would benefit from more seasoning.3 Then only 18, Nolan had a slim professional résumé: some time in winter instructional ball and 12 games the previous season at Class-A Sioux Falls in the Northern League, where, in 104 innings, he was 7-3 with 163 strikeouts against 30 walks. Despite his youth – several articles mentioned that a year earlier he had still been in high school – in his Grapefruit League outings, he had posted the staff's best numbers: 24 innings, 4 earned runs, 36 strikeouts, and 12 walks.4 Because of that, Bristol put aside his cautiousness and Nolan began the season with Cincinnati.
His first months validated the decision: By the time he took the mound on June 7, he was 4-1, his 2.49 ERA ranked sixth in the NL, and his 73 strikeouts stood second to Marichal. Celebrating this, the night before, the Greater Cincinnati Carrier Air Conditioning dealers had presented Nolan an air-conditioner because, their spokesman said, "Gary's the hottest young pitcher with the coolest head."5
(Nolan's sole loss had come in his first meeting with Marichal, 6-1 on April 25 in San Francisco, due in part to two unearned runs the Giants scored after Nolan left the game with two on base.)
Both Nolan's and Marichal's performances had contributed to their teams' successes. Although general preseason opinion did not give Cincinnati much chance at the pennant – the AP predicted they'd finish seventh6 — coming into the game, they were first, 4½ games ahead of St. Louis, with the Giants five back. (The writers predicted San Francisco would finish second,7 which was, it turned out, correct: they were runners-up that year, to St. Louis; the Reds, meanwhile, finished fourth.)
Beyond the two, however, each team had other strengths. The Reds arguably had the league's best pitching staff to that point.8 Two other starters beside Nolan ranked in the top 10 in ERA: converted outfielder Mel Queen, in his first full season as a pitcher, was 6-1 with a 1.93 ERA, while Sammy Ellis (who had won 22 in 1965), was 5-2 with a 2.52 ERA. Offensively, they were led by Pete Rose, whose .340 average was fifth in the league, and Tony Perez who stood among the leaders in home runs and RBIs. Beyond that, the team relied on speed; their 38 stolen bases to that point were second in the league.
The Giants, on the other hand, were "heavy-footed,"9 having not stolen a base all season, and four of their starting lineup were hitting under .250 coming into the game with two (Tito Fuentes and Hal Lanier) at .200 or lower. Despite that, coming into their series with the Reds, the Giants had been the hottest team in baseball,10 going 13-5 over their previous 18 games. One offensive bright spot was Willie Mays, who was hitting .314 at game time, while pitcher Gaylord Perry had won his last three starts, going the distance and allowing only a run in each.
The day of the game was warm and clear, a pleasant change after thunderstorms had washed out batting practice the day before.11
Once the game started, it was as advertised: The teenager and the veteran were sharp. Through the first five innings, neither allowed a run, while Nolan gave up only a double and two singles and Marichal only a double, a single, and a walk. The hurlers also made plain why they stood first and second in strikeouts: Each fanned two in the first, Nolan whiffed two more in the second while Marichal struck out the side and Nolan echoed that performance in the fourth, although in that inning San Francisco broke its stolen-base drought when Willie McCovey swiped second after hitting a single. Through five, both hurlers had eight K's, and Nolan collected three more in the sixth when he struck out Mays, McCovey, and Hart after the first two hitters had singled.
Finally, in the sixth, the Reds broke through: After Vada Pinson singled, "the crowd rocked Crosley Field with jubilant roars when Rose whacked a 1-1 pitch over the centerfield fence for his fifth homer."12 They added an unearned tally that inning: With two gone, Deron Johnson singled to center and went to second when Mays attempted to catch him rounding first and his throw got past McCovey; Johnson scored on a single by Tommy Helms.
The 3-0 lead held through the seventh, when Nolan collected two more strikeouts, but in the eighth, he faltered. After fanning Ty Cline leading off as a pinch-hitter for Marichal, he gave up singles to Alou (his fourth hit of the day) and Tom Haller.
With Mays due next, Bristol came to the mound and told Nolan that if he could retire Mays (who had already struck out three times), he would leave him in the game.13 Nolan fanned Mays for his 15th strikeout, bringing up McCovey.
The game turned on Nolan's next pitch, a fastball he described to a reporter as "a good pitch" he thought McCovey would either pop up or ground out.14 Instead McCovey homered, tying the score. Bristol pulled Nolan, bringing on Bob Lee in relief, and the rookie left the mound to a standing ovation despite having lost the lead.15
After the Reds went down in order in the bottom of the eighth against reliever Lindy McDaniel, Hal Lanier singled leading off for San Francisco in the ninth and Fuentes bunted him to second; after a walk to Jim Davenport, batting for McDaniel, Lee threw a wild pitch that put runners on second and third and then made what one writer described as a crucial mental error.16 With two outs, Haller hit a high bouncer down the first-base line that it appeared might roll foul. Nevertheless, Lee fielded it but Haller beat it out, Lanier scoring. After the Reds went quietly in the ninth, the Giants had the 4-3 win.
Despite the fact that Nolan could not hold the 3-0 lead, he exuded confidence after the game. Asked by a reporter whether the pitch he threw McCovey would keep him awake, he said, I'll beat them tonight in my sleep, there's no way they'll beat me."17
In all, Reds and Giants pitchers combined for 25 strikeouts, one shy of what was then the league record by two teams in a game.18
This article was published in "Cincinnati's Crosley Field: A Gem in the Queen City" (SABR, 2018), edited by Gregory H. Wolf. To read more articles from this book at the SABR Games Project, click here.
Sources
In addition to the sources listed in the Notes, the author also consulted Baseball Reference.com and Retrosheet.org.
https://www.baseball-reference.com/boxes/CIN/CIN196706070.shtml
http://www.retrosheet.org/boxesetc/1967/B06070CIN1967.htm
Notes
1 Bob Stevens, "Marichal Passes Ford With .693 Mound Log," The Sporting News, June 10, 1967: 12.
2 Harry Jupiter, "Juan Not Wan, He's No. 1 as Winner," The Sporting News, June 17, 1967: 3.
3 Bill Ford, "Meet Your Reds: Gary Nolan," Cincinnati Enquirer, April 9, 1967: 72.
4 Earl Lawson, "Teener Nolan – Talk of the Big Time," The Sporting News, June 3, 1967: 3.
5 Lou Smith, "Surging Giants Here for 3 Games," Cincinnati Enquirer, June 6, 1967: 21.
6 Associated Press, "Experts Pick Pirates, Orioles," Cincinnati Enquirer, April 7, 1967: 27.
7 Ibid.
8 Lou Smith, "Reds Confounding the Experts," Cincinnati Enquirer, June 6, 1967: 21.
9 Lou Smith, "Ellis Goes After Sixth Win Tonight," Cincinnati Enquirer, June 6, 1967: 50.
10 Lou Smith, "Surging Giants."
11 Lou Smith, "Reds Face 'Number Juan' Pitcher in Baseball Tonight," Cincinnati Enquirer, June 7, 1967: 40.
12 Lou Smith, "Reds Tumble, 4-3, Despite 15 Whiffs Rung Up by Nolan," Cincinnati Enquirer, June 8, 1967:49.
13 "McCovey Spoils Nolan's Pitching Gem," Idaho Free Press (Grangeville, Idaho), June 8, 1967: 9.
14 "Nolan Gets Mays, but McCovey Gets Nolan," San Rafael (California) Daily Independent Journal, June 8, 1967: 41.
15 "McCovey Spoils Nolan's Pitching Gem."
16 Smith, "Reds Tumble, 4-3"
17 Ibid.
18 Smith, "Reds Tumble, 4-3."
Additional Stats
San Francisco Giants 4
Cincinnati Reds 3
---
Crosley Field
Cincinnati, OH
Box Score + PBP:
Corrections? Additions?
If you can help us improve this game story, contact us.
Tags
https://sabr.org/sites/default/files/Screen%20Shot%202019-10-08%20at%201.04.40%20PM.png
600
800
admin
/wp-content/uploads/2020/02/sabr_logo.png
admin
2019-10-08 13:01:07
2020-04-17 10:22:29
June 7, 1967: Reds teenage phenom Gary Nolan strikes out 15 Giants