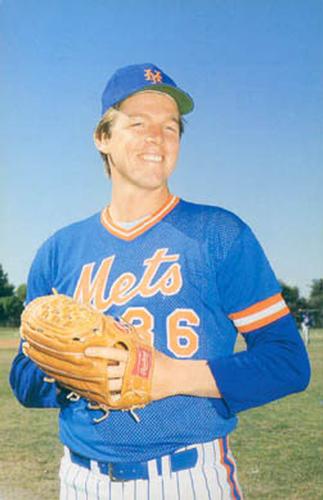 ---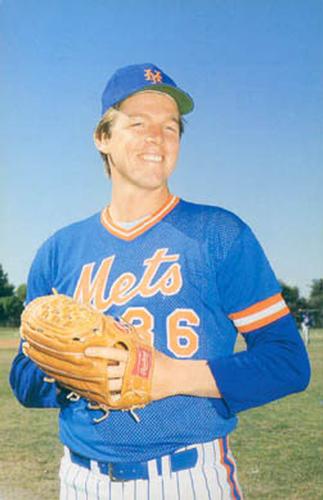 Two years after Sports Illustrated published his spoof on the adventures of Hayden (Siddhartha, Sidd) Finch in the New York Mets' 1985 spring-training camp, the ever-creative George Plimpton1 expanded the April 1, 1985, classic into a 275-page novel, also titled The Curious Case of Sidd Finch.2 SABR revisited the April foolery with a 30-year retrospective panel discussion at the Chicago convention in 2015.3
Plimpton's novel follows the pitching phenom through and after spring training. It apprises us that although Sidd does not begin the 1985 season with the Mets, he arrives in New York with his girlfriend, Debbie Sue,4 later in the year, signs a Mets contract, and makes his Shea Stadium mound debut.5
Writing in the first person in the novel, Plimpton becomes Robert Temple, a once well-known and respected sportswriter and essayist who has fallen into writer's block and the obscurity of reclusive life in a Florida vacation bungalow on Pass-a-Grille Beach, near St. Petersburg, where the Mets train. Robert's presence comes to the attention of the Mets' management — he is enlisted as an intermediary to serve as a companion to and share his bungalow with a fascinating Mets prospect. Thus he meets Sidd, a talented French horn-playing Harvard dropout from Great Britain whose adoptive father6 has been lost somewhere in the Himalayas. While unsuccessfully searching there, the then-Hayden Finch took the name Siddhartha7 and learned to throw rocks, then a baseball, with great force and accuracy through meditative mind control learned at a Tibetan monastery.8 Holding secret workouts in spring camp, the Mets are convinced that, despite Sidd's lack of a baseball background and his unusual lifestyle, the gawky righty's upwards-of-168-mph fastball and impeccable control make him unhittable and immediately ready to be a major-league starting pitcher.9
Robert forges a solid, if unusual, friendship with Sidd and Debbie Sue during spring training. As camp nears its end, however, Sidd concludes he's not yet ready for baseball and wanders off to a Colorado monastery. An infatuated Debbie Sue pursues him and he decides to re-enter society and re-engage with the Mets. They set out for New York. Debbie Sue convinces Robert — more knowledgeable about city life — that the three should reunite. With some trepidation Robert leaves his Florida hermitage, sublets a New York City apartment, and all three settle in to await Sidd's first start with the Mets.
Plimpton places Sidd Finch's 1985 debut on a Monday afternoon against the St. Louis Cardinals at Shea Stadium, "with about fifteen thousand people in the stands — an average summer afternoon crowd."10 Since Plimpton never commented on the point11 and died in 2003, it will never be known which, if any, game inspired him. But a game played on Saturday afternoon, June 8, 1985, before 36,424 fans at Shea Stadium is an intriguing possibility. While obviously not the 27-strikeout, 82-pitch perfect game Sidd threw with Robert and Debbie Sue watching from a Mets team box,12 the June 8 game featured a rare start by Sidd's personal catcher, Ronn Reynolds,13 and not just one, but two noteworthy starting pitching performances.
The Mets, 30-18, came home and into the Cardinal series off a June 5 loss in Los Angeles. When the series opened in New York on Friday night, June 7, the Mets still had a half-game lead over the Cubs in the National League East Division. The Cardinals were 26-24, five games back. St. Louis broke open a 1-1 game with a six-run explosion in the 13th and won the opener, 7-2.
The Mets had lost three of their last four games and were now a half-game back in the division. Without a fictional perfect-game candidate like Sidd Finch available, manager Davey Johnson sent out a rhyming alternative, big (6-foot-6, 230 pounds) right-hander Ed Lynch, 3-3 so far in the season with a neat 3.04 ERA. Just as he did against Sidd in the novel, Whitey Herzog, the Cardinals skipper, countered with lefty John Tudor, 31, acquired from Pittsburgh over the winter. At that point Tudor was trying to prove his worth as a new member of the St. Louis rotation and work his way out of a 2-7 record.
"I've been giving up some runs and it doesn't matter how they've been coming around. They've been scoring. It's been kind of a vicious cycle and I've had a tendency to get down," was Tudor's self-assessment.14
Pitching with Finch-like perfection although only one of the outs was by strikeout, the 29-year-old Lynch retired the first 10 Cardinals he faced before allowing a baserunner on Willie McGee's single with one out in the top of the fourth inning. Tudor was perfect himself through the first eight Mets hitters until Lynch improbably singled in the third. Both pitchers continued to mow down batters through the end of the seventh inning. The classic pitchers' duel remained scoreless.
Lynch eased through the bottom of the Cardinals' order one-two-three in the top of the eighth. The Mets mounted a challenge to Tudor in their half. John Christensen opened with a single and went to second base on Reynolds' sacrifice. He remained there as Rafael Santana grounded to shortstop for the second out. With Lynch due up, Johnson had a difficult decision — his pitcher was rolling along with a two-hit shutout, but the Mets now had a runner in scoring position late in a scoreless game. He opted to pinch-hit for Lynch with veteran lefty-swinging first baseman Keith Hernandez, getting a night of rest in favor of Danny Heep because of the extra innings the night before.
More managerial wheels turned. Despite getting a lefty-lefty matchup and Tudor's general success against left-handed hitters,15 Herzog elected to have Tudor walk Hernandez intentionally; Johnson used pitcher Ron Darling as a pinch-runner for Hernandez. Mets leadoff hitter Mookie Wilson was next, and Tudor raised Mets fans' hopes with wild pitch that advanced Christensen to third and Darling to second. But if Tudor sensed another "it doesn't matter how they've been coming around; they've been scoring" moment, he mastered it, getting Wilson on a groundball to shortstop.
With the game still scoreless, Johnson called on lefty Tom Gorman (3-1, 2.35) to face the top of the St. Louis order in the ninth. He fanned Vince Coleman and got McGee on an unassisted groundout to Heep at first base. Tom Herr, leading the National League in hitting at .379 and with 49 RBIs in 50 games but hitless against Lynch with a strikeout and a walk this day, was next. Dangerous Jack Clark, the cleanup hitter, was on deck. "I'm pretty sure that they weren't going to walk [Herr] to get to Jack Clark," Herzog told writers after the game.16
The Mets didn't walk Herr, but paid dearly for it. Herr drilled a home run — only the Cardinals' third hit of the day — to give St. Louis a late 1-0 lead. Clark ended the half-inning with a fly to left field.
Back on track after his shaky eighth inning, Tudor easily retired Kelvin Chapman, Ray Knight, and George Foster in the bottom of the ninth to seal a three-hit shutout and move his record to 3-7.17
Thus Tudor, tagged by George Plimpton with the loss against Sidd Finch's perfection, came out a winner. And, unlike Finch, who had "fastidiously" put down the ball and walked off the mound and out of Shea Stadium after 8⅔ no-hit shutout innings in his next — and last — start three days later,18 Lynch continued to pitch well. From June 18 through August 11 he won seven of nine starts with a 2.83 ERA. He finished 1985 at 10-8, 3.44, in 191 innings over 29 starts and two relief appearances.
As for Sidd Finch? Plimpton, through Robert Temple, tells us that at last report Sidd, still with Debbie Sue, had returned to the Whyte-Finch family mansion in London.19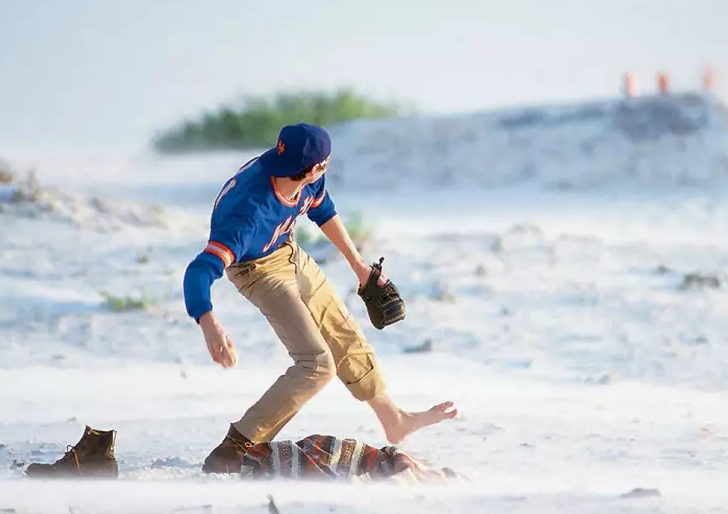 Author's note
Seeking a diversion against the gripping uneasiness impacting the world as April 2020 approached, I remembered my enjoyment of George Plimpton's April 1, 1985, spoof in Sports Illustrated. I reread his follow-up novel furthering Sidd Finch's adventures, and his lively account of Sidd's major-league debut prompted me to research whether there had been a game on the 1985 Mets schedule that might have inspired Plimpton. Most notably because of John Tudor's start for the Cardinals and a rare start at catcher for the Mets' Ronn Reynolds, this June 8 game seems the best possibility; the "Finch-Lynch" rhyme was an extra. And while neither Tudor nor Ed Lynch pitched perfectly on June 8 and the Mets lost rather than won, this game was about as pure as baseball can get.
Sources and Acknowledgments
In addition to the sources cited in the Notes, I used the Baseball-Reference.com and Retrosheet.org websites for player and team pages, season logs, and the box scores for this game:
baseball-reference.com/boxes/NYN/NYN198506080.shtml
retrosheet.org/boxesetc/1985/B06080NYN1985.htm
My longtime SABR colleague James Forr aided this effort considerably with reviews of my drafts.
Photos: Trading Card Database and Sports Illustrated.
Notes
1 "Plimpton, the professional amateur, the dashing public hero, is first and best a writer." Blurb from New Yorker magazine on the back cover of The Best of Plimpton, a 1990 anthology of Plimpton essays published by Atlantic Monthly Press.
2 George Plimpton, The Curious Case of Sidd Finch (New York: Macmillan Publishing, 1987).
3 "SABR 45: Listen to highlights from Curveballs Panel with Sidd Finch and Steve Trout," SABR.org, sabr.org/latest/sabr-45-curveballs-pitching-prodigies-real-and-imagined, accessed April 3, 2020. The cited link includes a link to Plimpton's original Sidd Finch article in the April 1, 1985, issue of Sports Illustrated, posted at SI.com on October 15, 2014.
4 Debbie Sue does not appear in the Sports Illustrated article but is featured prominently in the novel. She and Sidd meet on Pass-a-Grille beach, where he meditates and practices the French horn and she wind-surfs. Plimpton describes her as an attractive willowy blonde, a bit scatterbrained, and a dropout from Duke, where she was a member of the women's golf team. As their relationship grows, Sidd and Debbie Sue spend many evenings swimming with dolphins in the Gulf of Mexico, sometimes accompanied at Debbie Sue's invitation by Robert Temple. He recalls, "It was her practice to produce instant nicknames for people. Within minutes of meeting her, I had become 'Owl,' not because I resembled one, but because my family's name, Temple, made her think of the university whose athletic teams are known as the Owls. Plimpton, The Curious Case of Sidd Finch, 60.
5 Plimpton, The Curious Case of Sidd Finch, 190.
6 His father was world-renowned archeologist Francis Whyte-Finch. By the time Sidd, then still known by his given name, Haden, reached Harvard, he had spent a year in the Himalayas searching for his father and had dropped the hyphenated Whyte from his name.
7 Siddhartha was a fourth-century B.C. Indian spiritual teacher revered as the founder of Buddhism. Finch shortened his adoption of the name to Sidd on return from the Himalayan monastery.
8 Sidd had been assigned to protect the monastery yak pens from snow leopards and practiced his new skill by accurately throwing rocks at the leopards from great distances. Plimpton, The Curious Case of Sidd Finch, 79.
9 The Mets discovered Sidd Finch in Old Orchard Beach, Maine, in July 1984, when Bob Schaefer, manager of their Tidewater Tides International League affiliate, in town for a road series, sees Sidd with a glove and baseball in a public park. Sidd asks him "Sir, may I be allowed to show you the art of the pitch?" Schaefer agrees, Sidd throws; duly impressed, Schaefer sends a glowing scouting report ("Could be the phenom of all time") to New York, and the Mets invite Sidd to 1985 spring training for a closer, clandestine, look. Plimpton, The Curious Case of Sidd Finch, 16-20.
10 Plimpton, The Curious Case of Sidd Finch, 190.
11 But given the mischievous mien that runs through much of Plimpton's writing, he probably would have, had he been asked.
12 Plimpton, The Curious Case of Sidd Finch, 196. In the top of the seventh inning, Sidd threw one pitch that was called a ball. Robert Temple muses that it may well have been because of momentary distraction due to a complaint by Cardinals manager Whitey Herzog that the flailing toes on Sidd's bare left foot (he pitched with a hiking boot on his right foot) were the equivalent of a flapping sweatshirt sleeve. The umpire stopped play long enough to require Sidd to put a white sock on his bare foot.
13 Reynolds, featured prominently in the Sports Illustrated spoof as one of the few Mets exposed to Sidd Finch in spring camp, started only 11 games in 1985. Gary Carter was the Mets' primary catcher. Clint Hurdle also appeared in 17 games at catcher for the 1985 Mets.
14 Rick Hummel, "Cards Win on Herr-oics in Ninth," St. Louis Post-Dispatch, June 9, 1985: 67
15 Over his career, Tudor held left-handed hitters to a .226 batting average. baseball-reference.com/players/split.fcgi?id=tudorjo01&year=Career&t=p
16 Hummel.
17 Tudor was on his way with the win. He lost only one more decision over the rest of the 1985 season and finished at 21-8 with a 1.93 ERA and led the National League with 10 shutouts. The Cardinals went on to edge the Mets for the National League East championship and reached the 1985 World Series against the Kansas City Royals. There, Tudor started and won Games One and Four. He also got the start for the pivotal Game Seven, but faltered, giving up five runs in 2⅓ innings as Kansas City won, 11-0.
18 Plimpton, The Curious Case of Sidd Finch, 262. Sidd's second start, three days later, wasn't perfect. Leading off the seventh inning, Vince Coleman reached second base on a swinging third strike that eluded Reynolds. He easily stole third, but made the first out of the inning at home plate attempting another steal. Sidd then struck out McGee and Tom Herr to get out of the inning. Plimpton, The Curious Case of Sidd Finch, 260.
19 Plimpton, The Curious Case of Sidd Finch, 267.
Additional Stats
St. Louis Cardinals 1
New York Mets 0
---
Shea Stadium
New York, NY
Box Score + PBP:
Corrections? Additions?
If you can help us improve this game story, contact us.
Tags
https://sabr.org/sites/default/files/LynchEd-1985.jpg
600
800
admin
/wp-content/uploads/2020/02/sabr_logo.png
admin
2020-05-05 17:48:06
2020-05-28 15:33:58
June 8, 1985: With a hint of Sidd Finch, Mets' Lynch falls to Cardinals in 1-0 pitchers' duel