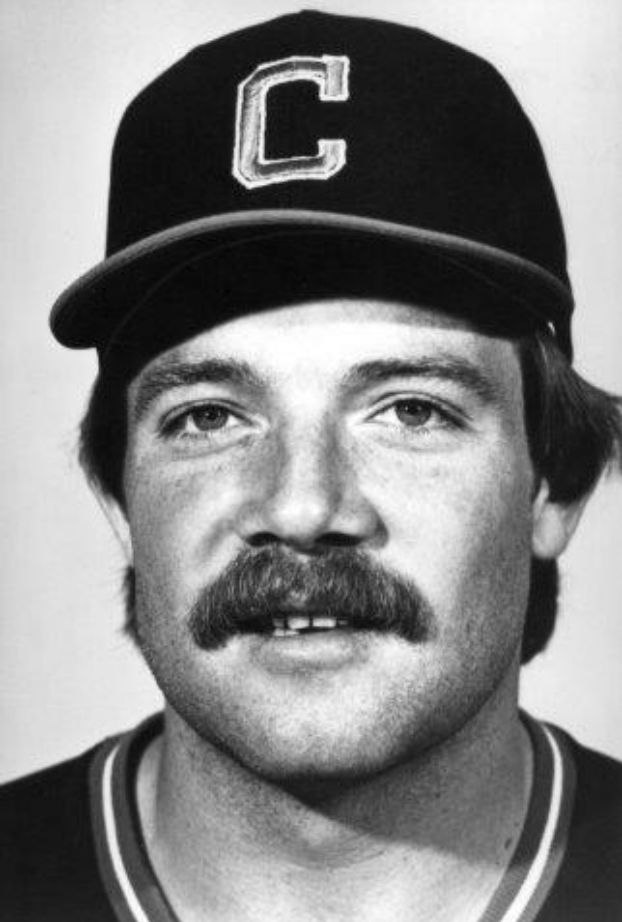 May 15, 1981: Cleveland's Len Barker makes history with perfect game against Blue Jays
---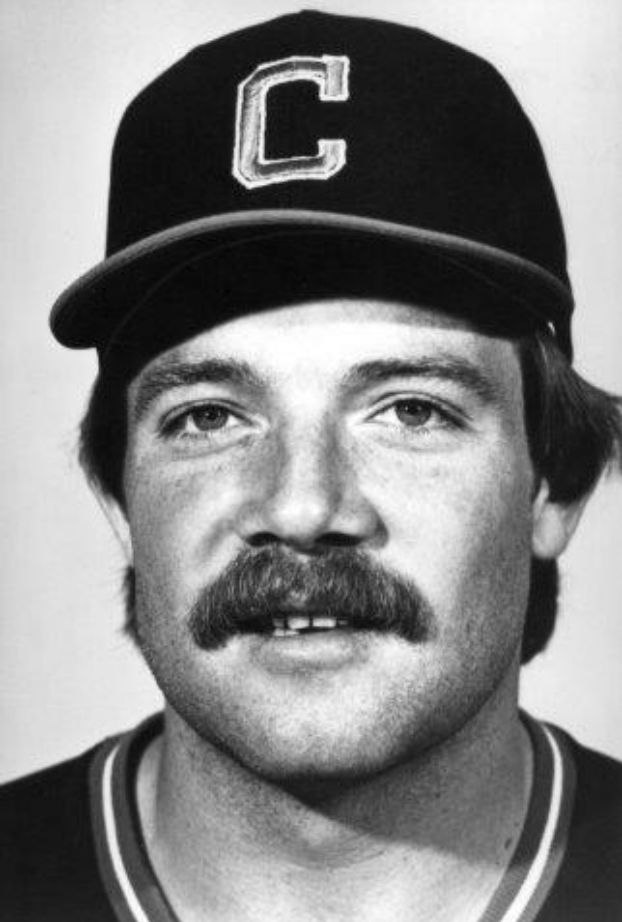 Who could have foreseen that the Friday evening matchup between the Toronto Blue Jays and the Cleveland Indians would be such a historic game? Certainly not the 7,290 who sat through a misty, wet game that began with a first-pitch temperature of 47 degrees, which fell to the 30s by the time the final out was recorded. Welcome to spring time in Cleveland. Years later many more Tribe fans would swear they were there. Certainly not the Cleveland Plain Dealer. Beat writer Terry Pluto had a conflict that evening and the paper assigned a green reporter just two years out of Ohio University named Tony Grossi to write up the ballgame. Grossi, who eventually went on to cover the Cleveland Browns and the NFL for the Plain Dealer and later ESPN, saw his byline crisscross the country.
Least of all could Indians starting pitcher Len Barker. He was anxious about his older brother, Chuck, who was flying in from Fort Lauderdale. "Lenny didn't want to come to the park," said his wife, Bonnie. "He was much more concerned about his brother coming in. He also didn't want to sit through rain delay after rain delay."1 Barker was late getting to the park after picking up his brother from the airport.
Pitching coach Dave Duncan may have been the one person who had an inkling of how special a night it might be. "Lennie's curveball is better than I've ever seen. It's breaking quick and hard. He's going to have an outstanding game," Duncan told manager Dave Garcia after watching him warm up in the bullpen.2
The game was a contrast of teams. Cleveland sat atop the American League's East Division. The Blue Jays were scuffling at the bottom of the division, and riding a 21-inning scoreless streak. On May 6 Cleveland right-hander Bert Blyleven had pitched eight hitless innings against these same Blue Jays at Toronto's Exhibition Stadium. Dave Garcia replaced left fielder Joe Charboneau with rookie Larry Littleton in the bottom of the ninth inning. The move backfired as Lloyd Moseby lifted Blyleven's first offering to left field and Littleton misplayed it. Moseby was credited with a double. He scored on a single by George Bell to make the final score 4-1. Blyleven struck out nine in the win.
Toronto's speedy shortstop, Alfredo Griffin, led off the game and tapped a groundball over the pitcher's mound. Shortstop Tom Veryzer charged, gloved, and threw to nip him at first base. The next two outs were groundouts.
Luis Leal started for Toronto. Rick Manning led off the Cleveland first with a single. Mike Hargrove reached first on a fielding error by first baseman John Mayberry. Manning went to third on the play and scored on Andre Thornton's sacrifice fly. Ron Hassey singled home Hargrove for the second tally; both runs were unearned.
In the Blue Jays' second, Damaso Garcia sent a line drive to left-center that Manning ran down and snared for the final out. Six up, six down and on it went. In the fourth inning, Barker struck out Moseby and Bell, his first two strikeouts of the game.
Meanwhile, Barker's father-in-law, Bill Elwell, was having trouble picking up the broadcast of the game at his home in Norristown, Pennsylvania. The miserable weather forced Elwell to leave his home and find a spot where he could clearly listen to the ballgame. Elwell ended up at a golf course, hunched over the front seat of the car, listening to the remainder of the game.
The Blue Jays continued to march to the plate. Barker's fastball was humming and he seemingly could place it anywhere he wanted to. But it was his curve that was breaking and giving the Jays fits. Duncan's prediction proved prophetic; Barker never went to a three-ball count on any batter. He reached a two-ball count on only eight Toronto batters.
But Barker had help from his friends. In the fifth inning third baseman Toby Harrah drifted over in foul ground in pursuit of a pop fly off the bat of Willie Upshaw. The wind pushed it to the seats, but Harrah was not to be deterred. He leapt into the crowd to make the catch, lost his cap, but hung on to the ball. Harrah said, "You've got to dive in a situation like that. You never know if making a catch in the early innings will or won't mean something later."3 In the sixth inning, second baseman Duane Kuiper ranged to his right on a one-hop groundball to throw out Rick Bosetti. In the seventh inning, Kuiper went to his left, took three steps, and then threw to first base to nip the speedy Griffin. "Because of the situation, it makes those plays seem better than they actually were. Griffin's groundball was the tougher of the two because he's running hard right out of the box," said Kuiper.4
Jorge Orta smacked his second home run of the year, to right field, to push the Indians' advantage to 3-0 heading to the ninth inning. As Barker took the mound, his nerves were understandably getting the best of him. "My legs were quivering," he admitted Barker, nicknamed Large Lenny for his 6-foot-5, 225-pound frame. "I might have seemed like I was relaxed, but I wasn't. It was a mental thing. I was concentrating like crazy to keep myself together."5
Bosetti stepped in to the batter's box to lead off the ninth for Toronto. He popped up to Harrah. Al Woods pinch-hit for Danny Ainge. He struck out on three pitches. "He looked awesome to me," said Woods of Barker.6 It was the last of 11 strikeouts for Barker; all of them were of the swinging variety. Ernie Whitt pinch-hit for Buck Martinez. "I was thinking about going up and pointing to center field to show Barker where I was going to hit the ball," said Whitt. "I thought it might upset Barker's concentration."7 Whitt did hit the ball to center field, just not too deep. Manning settled under the harmless fly ball, catching it for the 27th consecutive out. "If I had to run to the pitcher's mound, I would have gotten it," said Manning.8
The celebration ensued. Len Barker had just thrown the 10th perfect game in major-league history. Catfish Hunter had been the last to record a perfect game, on May 8, 1968, against Minnesota. This was the second perfect game in the Cleveland team's history. The first was thrown by Addie Joss on October 2, 1908, against Chicago. It was the first Indians no-hitter since Dennis Eckersley blanked California on May 30, 1977. As of the start of the 2016 season, Barker's gem was the last no-hitter thrown by a Cleveland pitcher.
"I knew that I had good stuff, maybe awesome stuff," said Barker. "But I really didn't start thinking about it until the last inning. My big pitch was my curveball. I had total command. I could throw anything, anywhere I wanted. And (catcher) Ron Hassey called a great game. Everybody was great."9 Hassey said, "Every time he goes out there with a good curveball, he's got the chance for something like this. He was placing it right where I aimed it. I mean the ball was breaking so much Toronto kept asking to see the ball."10
The Blue Jays were accepting and complimentary in defeat. "If you have to lose I'm glad to lose to a guy who pitched a perfect game to beat me," said Toronto starter Luis Leal. "It is the first time in my life (24 years) that I've seen a perfect game. I never had it in my mind he would do it until he did it. I'm very happy for him."11 Pitcher Dave Stieb said, "I'm jealous. I wish I could have done it. Lenny Barker made it look easy."12 (Stieb got a degree of revenge against Cleveland, pitching a no-hitter against the Indians on September 2, 1990, at Cleveland Stadium. It was the last no-hitter in the stadium's history.)
Barker's mother, Emogene McCurry, was listening to the game from her home in Trevose, Pennsylvania. "The game kept fading in and out," she said. "It came back in the eighth inning, but then we lost it in the ninth."13 Unlike Bill Elwell, Emogene did not leave her home in search of better reception. When Barker's grandmother, Tokie Lockhart of Ona, West Virginia, heard the news, she remarked, "Tell Len I'm Proud. I hope he does better next time."14 "I thought we had him in the ninth," Toronto pitcher Mark Bomback said. "He was so nervous. Then when they flashed the trivia question (on the center-field scoreboard), I was sure he was jinxed."15 The trivia question, which had been selected that morning? Which two teams had never been involved in a no-hitter? The answer? Toronto Blue Jays and Seattle Mariners.
This article was published in SABR's "No-Hitters" (2017), edited by Bill Nowlin. To read more Games Project stories from this book, click here.
Notes
1 Russell Schneider, "Wife and Brother Are Among Joyous Fans," Cleveland Plain Dealer, May 16, 1981: 1-C.
2 Ibid.
3 Burt Graeff, "Ah, that was perfect!" Cleveland Press, May 16, 1981: A56.
4 Graeff: A54.
5 Bob Sudyk, "Perfecto," The Sporting News, May 30, 1981: 11.
6 Dennis Lustig, "Barker Family," Cleveland Plain Dealer, May 16, 1981: 6-C.
7 Lustig, "Blue Jays," Cleveland Plain Dealer, May 16, 1981: 6-C.
8 Tony Grossi, "Barker Hurls Perfect Game," Cleveland Plain Dealer, May 16, 1981: 1.
9 Terry Pluto, "Barker's Night," Cleveland Plain Dealer, May 16, 1981: 6-C.
10 Grossi, 6-C.
11 Lustig, 6-C.
12 Ibid.
13 Associated Press, "Son Makes History, but Mrs. Barker Loses Game in 9th," Cleveland Plain Dealer, May 17, 1981: 8-B.
14 Sudyk.
15 Bruce Newman, Sports Illustrated, May 25, 1981.
Additional Stats
Cleveland Indians 3
Toronto Blue Jays 0
---
Cleveland Stadium
Cleveland, OH
Box Score + PBP:
Corrections? Additions?
If you can help us improve this game story, contact us.
Tags
https://sabr.org/sites/default/files/Screen%20Shot%202018-10-18%20at%2012.25.04%20PM.png
600
800
admin
/wp-content/uploads/2020/02/sabr_logo.png
admin
2018-10-18 12:26:18
2020-04-17 10:23:52
May 15, 1981: Cleveland's Len Barker makes history with perfect game against Blue Jays