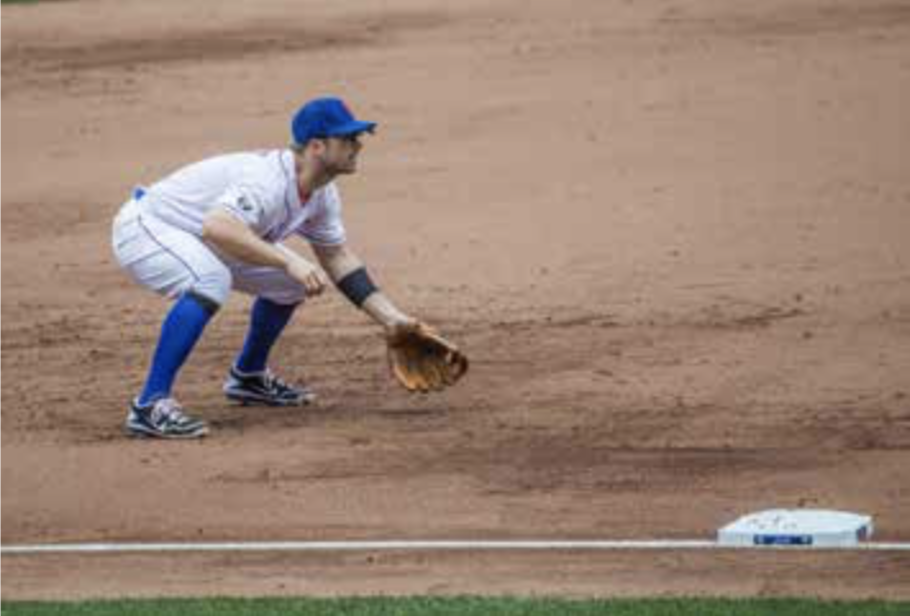 May 19, 2006: David Wright's walk-off hit powers Mets to comeback win
---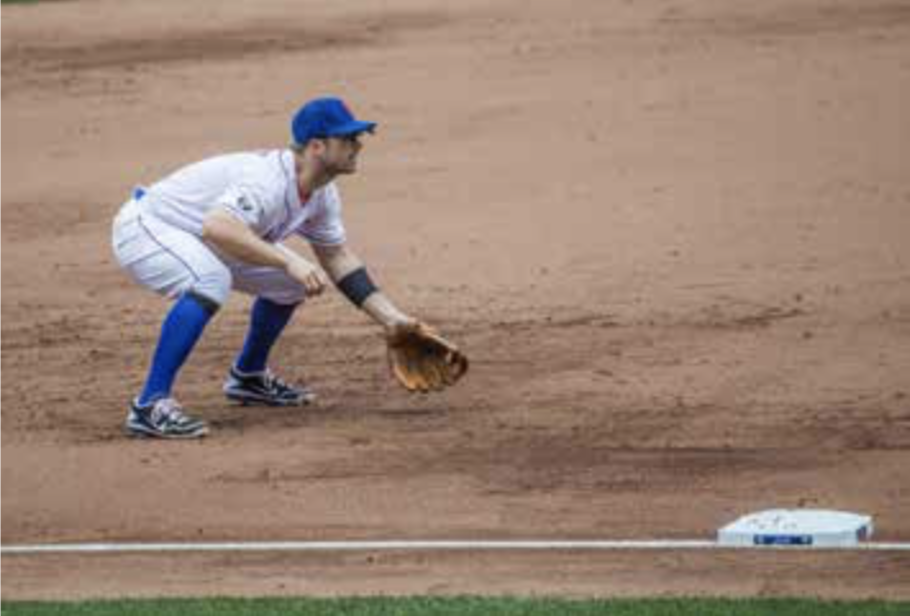 Overcoming an early four-run deficit, the Mets rallied for a walk-off 7-6 win against the Yankees on May 19, 2006, after a classic confrontation between two of the biggest names in New York baseball during the early years of the twenty-first century.
The fireworks began long before the two teams even took the field. "A large transformer fire broke out … on the Grand Central Parkway in Queens, shutting down parts of the highway and snarling traffic for hours as baseball fans headed to … Shea Stadium. … At least three lanes were closed in both directions, and traffic had to be diverted … for several hours as firefighters worked."1
On paper, the pitching matchup favored the visitors. "The Mets' starting pitcher was Jeremi González, a 31-year-old right-hander who two weeks ago was at Class-AAA Norfolk after five undistinguished seasons with the Cubs, the Devil Rays, and the Red Sox. That's not exactly what [Mets owner] Fred Wilpon had in mind as the ideal opponent for the left-hander Randy Johnson, the Yankees' struggling future Hall of Famer."2
Mets manager Willie Randolph did not seem too concerned about his team taking on Johnson. "His velocity is down …" Randolph said. "Before, lefties were trying to get out of the lineup with hangnails. You don't see as much of it now because he's come back to the pack a little bit. But he's still tough."3
The Bronx Bomber bats boomed from the beginning of the ballgame. Johnny Damon doubled and scored on a single by Derek Jeter. Jeter stole second ahead of a Jason Giambi walk. Alex Rodriguez singled home Jeter. Giambi went to third, but Jose Valentin, normally an infielder, pegged out the needlessly aggressive A-Rod at second. Against a drawn-in infield, Jorge Posada grounded out, and Gonzalez needed just one more out to escape the onerous opening frame. But Robinson Cano doubled to score Giambi, and Bernie Williams doubled to plate Cano. The Yanks led 4-0. Gonzalez walked Melky Cabrera intentionally before fanning Johnson.
In a typical performance in a season where he would have an ERA of exactly 5.00, Johnson nearly gave the lead away immediately. Granted, he did not have a top-notch defensive alignment behind him, especially in the outfield: "Williams had one start in left field since 1992. Damon [was] playing with a cracked bone in his right foot. Cabrera … is so shaky that [Yankees manager Joe] Torre said he would rather not use him in left anymore."4
Doing the one thing a pitcher does not want to do with a big lead, Johnson walked leadoff hitter Jose Reyes. Paul Lo Duca singled Reyes to third. Facing future Yankee Carlos Beltran, Johnson gave up a gopher, and the Yankees lead went from 4-0 to 4-3 in a flash. Carlos Delgado followed with a single, meaning both New York teams had the first four men in their batting orders reach, but the Big Unit rebounded to get out of the first with the one-run lead.
After a 1-2-3 top of the second, the Mets threatened in the bottom of the inning. Johnson, with Kelly Stinnett in for Posada behind the plate (the Yankees' star catcher had to leave because of tightness in his back), again walked the leadoff hitter, Valentin. Gonzalez sacrificed him to second, and, with two outs, Valentin stole third, but Lo Duca could not deliver the tying run.
The Yanks padded their lead in the top of the third. A walk to A-Rod, a single by Stinnett, and a fly ball by Cano sac fly put the Yankees up 5-3. Cabrera and Johnson followed with singles, so Damon came up with a chance to blow the game wide open, but flied harmlessly to Valentin.
After Johnson retired the first two batters in the bottom of the third, David Wright singled and another future Yankee, Xavier Nady, homered. Shea, normally a graveyard for offense, had seen 10 runs in three innings, as the teams went to the top of the fourth tied, 5-5.
A double by Jeter knocked out Gonzalez to start the fourth. Darren Oliver relieved and plunked Giambi, but recovered to fan Rodriguez. The substitute Stinnett singled again to score Giambi. Williams beat out a hit to shortstop Reyes. It was the second straight inning the Yankees loaded the bases with two outs on an infield hit to Reyes, and for the second straight time the Yankees left the bases loaded when Cabrera could not come through.
Johnson staggered through the fourth but preserved the 6-5 lead. Again with two outs, Reyes singled for the Mets and stole second. Lo Duca walked. Beltran, with two baserunners on again, flied out this time.
Oliver had an easy fifth, which allowed the Mets to tie the game in the bottom of the inning. With one out, Wright singled. He advanced on Nady's grounder to second and scored on Kaz Matsui's single. Valentin reached on A-Rod's error, but Chris Woodward, batting for Oliver, grounded to first.
The relief corps quelled the offense. For the Mets, Aaron Heilman retired nine Yankees in a row and Billy Wagner got them in order in the ninth. Heilman struck out three; Wagner struck out the side swinging in the ninth. "Heilman had requested a return to the starting rotation, but he is being impeded by his own success," a New York Times sportswriter commented. "The better he does in relief, the more he means to the Mets. 'All I want is the opportunity,' said Heilman, who lowered his earned-run average to 1.48. 'In the same respect, I want to go out and do my job however I can help the team.'"5
For the Yankees, Scott Proctor faced the minimum number of batters in the sixth and seventh innings. He did walk Reyes in the sixth, but Stinnett gunned down the speedy runner trying to steal. Kyle Farnsworth had a 1-2-3 eighth. Mariano Rivera, arguably one of the best closers, would surprisingly turn in the poorest relief effort in this game.
Joe Torre tended not to use Rivera in road tie games, but one of three injuries during the game resulted in the unusual move: Besides "Posada … Farnsworth [had to leave after an inning] because of a lower-back problem, and … Williams hurt his buttocks."6
Rivera yielded a double to Lo Duca with one out but fanned Beltran for the second out. The Yanks faced a choice — have Rivera go after Delgado or Wright. Rivera walked Delgado intentionally, and Wright walked off the Mets with a single to deep left field, scoring Lo Duca and giving the Mets a gratifying 7-6 win over their crosstown rivals. "Wright used every inflection of body language, not to curl the ball around a foul pole, but to push it over the head of Yankees' center fielder Johnny Damon," the New York Times noted. "When the ball bounced against the warning track, Wright celebrated as if he had just won Game 6 of the 1975 World Series."7
After the game, Wright shifted the credit to his teammates. "The bullpen did an unbelievable job," he said. "When you get that momentum swing, you feel like something good will happen. You could feel the momentum shifting."8
Wright knew well the challenges entailed in hitting Rivera. In a 2013 interview, Wright observed, "He basically dominates you with one pitch. Everybody says the same thing. He'll tell you what's coming and you're still not going to hit him. … He's the best to ever do it and I've seen firsthand how dominating he can be."9
Nearly a decade after the game, Wright talked about how much he enjoyed the moment. "I was 23 years old at the time and getting a chance to get a walk-off hit against arguably the greatest closer of all time, that's pretty exciting," Wright said in 2015. "I remember my parents came in that day, so my parents got a chance to see me get the hit against Mariano — definitely one of my great memories from the Subway Series."10
Thanks to Wright and his mates, for one day, at least, the Mets ruled New York baseball.
This article was published in "Met-rospectives: A Collection of the Greatest Games in New York Mets History" (SABR, 2018), edited by Brian Wright and Bill Nowlin. To read more articles from this book at the SABR Games Project, click here.

Sources
https://www.baseball-reference.com/boxes/NYN/NYN200605190.shtml
http://www.retrosheet.org/boxesetc/2006/B05190NYN2006.htm

Notes
1 "Transformer Fire Clogs Traffic," New York Times, May 20, 2006.
2 Dave Anderson, "Two Teams Grope for Help Amid Avalanche of Injuries," New York Times, May 20, 2006.
3 Pat Borzi, "Latest Lima Effort Is No Laughing Matter," New York Times, May 19, 2006.
4 Tyler Kepner, "Mounting Injuries Trump Wright's Outing," New York Times, May 19, 2006.
5 Lee Jenkins, "Heilman Continues to Show Why He Could Start," New York Times, May 20, 2006.
6 Tyler Kepner, "Surgery for Pavano; Setbacks for Outfielders," New York Times, May 20, 2006.
7 Lee Jenkins, "Wright's Body Language Says It All for the Mets," New York Times, May 20, 2006.
8 Tyler Kepner, "For Mets, a Perfect Ninth," New York Times, May 20, 2006.
9 Mark Simon and Katie Sharp, "One Mo time: Rivera vs. Mets" espn.com/blog/new-york/mets/post/_/id/67871/one-mo-time-rivera-vs-mets (accessed July 26, 2017).
10 Anthony McCarron, "Yankees vs. Mets: The Daily News' 15 most memorable Subway Series moments," New York Daily News, September 17, 2015.
Additional Stats
New York Mets 7
New York Yankees 6
---
Shea Stadium
New York, NY
Box Score + PBP:
Corrections? Additions?
If you can help us improve this game story, contact us.
Tags
https://sabr.org/sites/default/files/Screen%20Shot%202019-10-17%20at%201.21.11%20PM.png
600
800
admin
/wp-content/uploads/2020/02/sabr_logo.png
admin
2019-10-17 13:17:31
2020-04-17 10:22:26
May 19, 2006: David Wright's walk-off hit powers Mets to comeback win