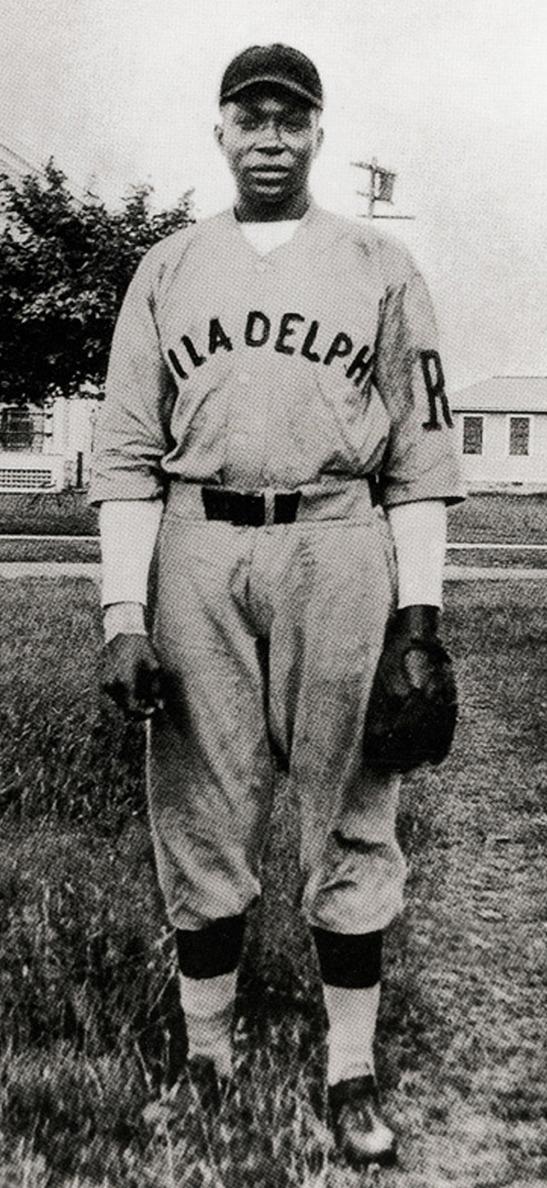 May 25, 1949: Cannonball Jackman stars at Braves Field
---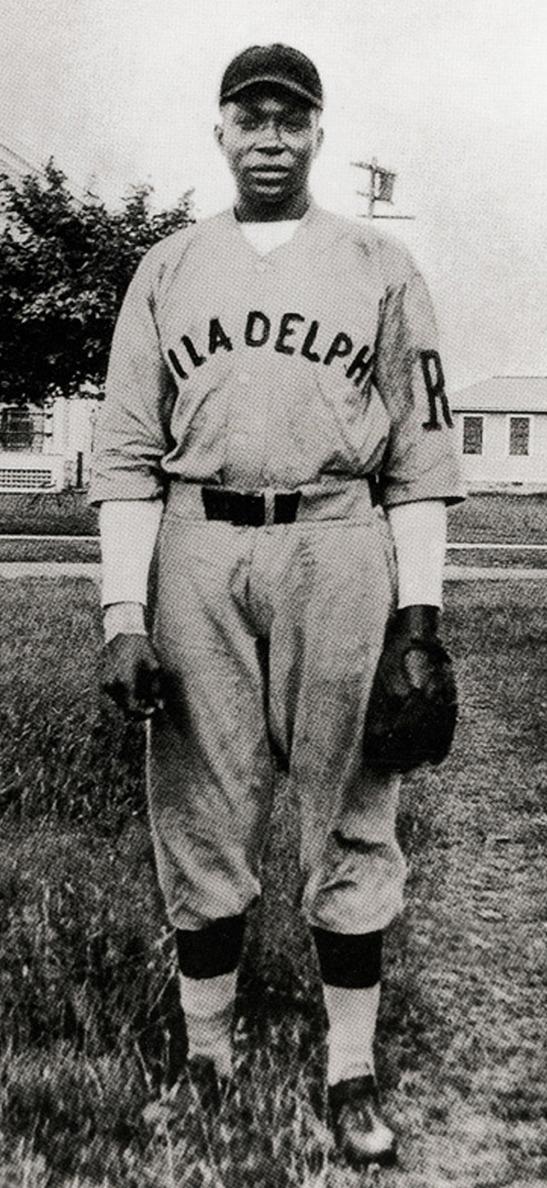 St. Patrick's Church on Magazine Street in Roxbury was in need of funds to continue its charity work in what was slowly becoming the predominantly black section of Boston. It was May 1949, and the church decided to sponsor a baseball game at Braves Field, a three-mile line drive away and home of the NL-pennant-defending Braves. The plan was to herald one of its favorite adopted sons, pitcher Will "Cannonball" Jackman. Then 54, Jackman had been quietly pitching fewer and fewer games as the years went by. His real job for several years was as a Dedham doctor's chauffeur, but he happily agreed to hurl the game to enhance the church's donation box. Cannonball loved to pitch, anytime, anywhere, and against anybody.
Jackman (1895-1972)1 was a fixture in the Roxbury neighborhood since the mid-1920s when he arrived from his semi-native Houston, Texas, area. He was born in rural Kyle, in Hays County, about 150 miles west of Houston, and as a teenager found his niche as an all-around player for the Houston Buffalos and a few other black ballclubs in east Texas. A right-hander, he was a workhorse, possessing a throwing arm that seemed tireless. In addition, he was a dandy hitter. In his lengthy baseball career, Jackman toiled for many teams – as chronicled by Dick Thompson in his 2007 biography of the Negro legend in The National Pastime. Jackman was part of black, white, and mixed clubs, like the 1929 East Douglas team in the famed Blackstone Valley League in south-central Massachusetts (with teammate Hank Greenberg) and the 1939 Portsmouth (New Hampshire) squad. But most of his outings were for black teams in the Boston area such as the Boston Royal Giants, the Colored Giants, the Philadelphia (Boston) Giants, and even the Boston Night Hawks in the 1940s.
For one reason or another Jackman never made a point to join the Negro American or National League, apparently enjoying his role as a popular hurler for several semipro Boston-area black teams. Will always compared very well to his contemporary, icon Satchel Paige, with many baseballists not afraid to claim Will was better when in his prime. He was paid well for pitching and maybe the financial comfort and contentment of his Boston surroundings kept him from outside ventures. He said he was treated well from the day he arrived in the Northeast.
The May 25 contest was to pit drawing card Cannonball and his Boston Colored Giants pals against the New England Hobos, a team of mostly ex-minor leaguers who barnstormed much of the summer. Intrepid SABR researcher Thompson's relentless tracking of Jackman's exploits indicates that by the mid-1940s his appearances declined in frequency but certainly did not stop. Thompson was able to find a few dozen games per year, but that left dozens of others, most likely never printed by any outlet, to remain mysteries. By the late 1940s, the over-50 Jackman would take the ball only occasionally. So this sudden Wigwam charity game was a special treat for fans.
What transformed the idea into an "event" was a column by the Boston Globe's Jerry Nason on May 24 announcing that it was possibly Jackman's 1,200th appearance. Nason's entire piece was a short biography and a sparkling promo for the following night. Other Boston dailies also had short pieces touting Jackman and his forever catcher/friend, Burlin White (1895-1971), as the "oldest battery" that was still competitive.2 Nason claimed that Cannonball hurled 20 games in 1948, winning 17 (not documented or found by Thompson). The Jackman-White combo had emeritus-like status with the Giants but they were no longer the mainstays. White caught Jackman's tosses for at least three Boston black teams, including the Colored Giants and the Royal Giants, which White managed on and off. Being the well-worn backstop, White had retired before his free-throwing pitching pal, but gladly came out of that state for this one game. Being May, it was Will's first game of the year.
Timing and baseball irony collide here. On Sunday, May 22, at Cincinnati's Crosley Field, the first black battery in modern major-league history carved out a 3-0 win for the Brooklyn Dodgers as rookie Don Newcombe got his first start (and win) while throwing to Roy Campanella (who scored one of the runs). Newk knocked home two Dodgers and Jackie Robinson the other, for a historic victory. The Jackman-White tandem could have been the first just as easily but were born too early.
As for the game itself, the Globe's Herb Ralby provided the best coverage. His game account the next morning was headlined, "Just Getting in the Groove, Says Jackman After 8 Innings." The Hobos were fortunate to win, 3-1, on six hits before 4,266 chilled fans who eagerly contributed to the St. Patrick coffers. Three Giants errors gave the Hobos two runs in the second inning and the Giants left their two ninth-inning leadoff runners stranded, so it was a close, exciting match down to the last out. Scribe Ralby focused on Jackman's effort, "The cool weather and his previous inactivity caused Jackman to get away to a slow start. He had worked all day on his chauffeuring job and arrived at the park (Braves Field) in time to heat up his aging muscles with a self-administered rubdown and a ten-minute warmup."
"I couldn't get loose in those first few innings but after that I was fine. Sure I could go another full game now. I was just getting in the groove," claimed Jackman.3 Using his trademark underhand knuckleball, sinker, and curveball, he threw 106 pitches in eight frames as the Hobos were granted home status at the Gaffney Street tepee. The opposing hurler and winner was 28-year-old Ray Louis Bessom (1920-2013), star of the 1937 Lynn Classical High School State Champions with schoolboy batterymate Jim Hegan (Indians) and winner of the "Little World Series" title game for East Lynn Legion Post 291 the same year. Young Bessom served in World War II as a staff sergeant in France and Germany. Ray gave up eight hits and a walk while fanning eight; two of those whiffs came in the ninth while a groundout ended the cordial contest. Ray was 48-46 in the minors, ending his pro career in 1947. Other Hobos were Billy Cliggott, Joe Lehan, Tony Novello (two hits, run), Lucien Belanger, Charlie Maloney (two walks, run), and Joe Lynch. All had minor-league stints from the late 1930s to mid-1940s. Untraceable shortstop MacDonald (two hits) and catcher Shea (run) completed the roster that night. Ageless Jackman's fielders were Bob Thomas (ss, three hits, run), Spence (hit), Fran Matthews (hit), Charlie Thomas, Collins (hit), Adamson (hit), Griffin, sub John Neves, sub Sylvester Mills, White (hit), and Jackman. Art "Fats" Johnson was the manager of the then 3-and-2 Giants.
Local icon Jackman gave a grand showing as an effortless over-50 hurler, without any real "warmup" for the season, never mind this game. He faced and kept in check a team of recent minor leaguers a bit more than half his age. While fans across the nation were excited about the Newcombe-Campanella possibilities, Boston had its own less publicized version of breathing black baseball history that had already performed extremely well.
It is interesting to note that columnist Nason, who gave folks an extra reason to come out to Braves Field that May night in 1949 and gave modern researchers some background into Jackman's life to that point, still had his Globe writing slot in 1972 when Cannonball died. He typed not a single word of remembrance.
This article appeared in "Braves Field: Memorable Moments at Boston's Lost Diamond" (SABR, 2015), edited by Bill Nowlin and Bob Brady. To read more articles from this book, click here.
Sources
Boston Chronicle, May 21, 1949, and "Giants Lose in Charity Tilt," May 28, 1949.
Boston Globe, May 22, 24, 25, and 26, 1949.
Liston, Bill, "Hobos Beat Giants at Wigwam," Boston Post, May 26, 1949.
Lynn Daily Item, May 8, 2013.
Retrosheet.org.
SABR Minor Leagues Database, accessed online at Baseball-Reference.com.
Thompson, Dick. "Cannonball Bill Jackman, Baseball's Great Unknown," The National Pastime: A Review of Baseball History (Cleveland: SABR, 2007), #27.
Notes
1 Jackman's year of birth is up for some debate but not much. His tombstone and a Baseball Hall of Fame questionnaire that he filled out say 1897, but the 1900 and 1920 US Censuses do not confirm that year. They indicate late 1895 or early 1896. Texas birth records for blacks in rural communities are difficult/impossible to find.
2 "Ageless Jackman Faces Hobos," Boston Globe, May 25, 1949.
3 Herb Ralby, "Just Getting in the Groove," Boston Globe, May 26, 1949, 31.
Additional Stats
New England Hobos 3
Boston Colored Giants 1
---
Braves Field
Boston, MA
Corrections? Additions?
If you can help us improve this game story, contact us.
Tags
https://sabr.org/sites/default/files/JackmanCannonball.jpg
600
800
admin
/wp-content/uploads/2020/02/sabr_logo.png
admin
2017-06-01 18:00:14
2020-04-17 10:25:49
May 25, 1949: Cannonball Jackman stars at Braves Field