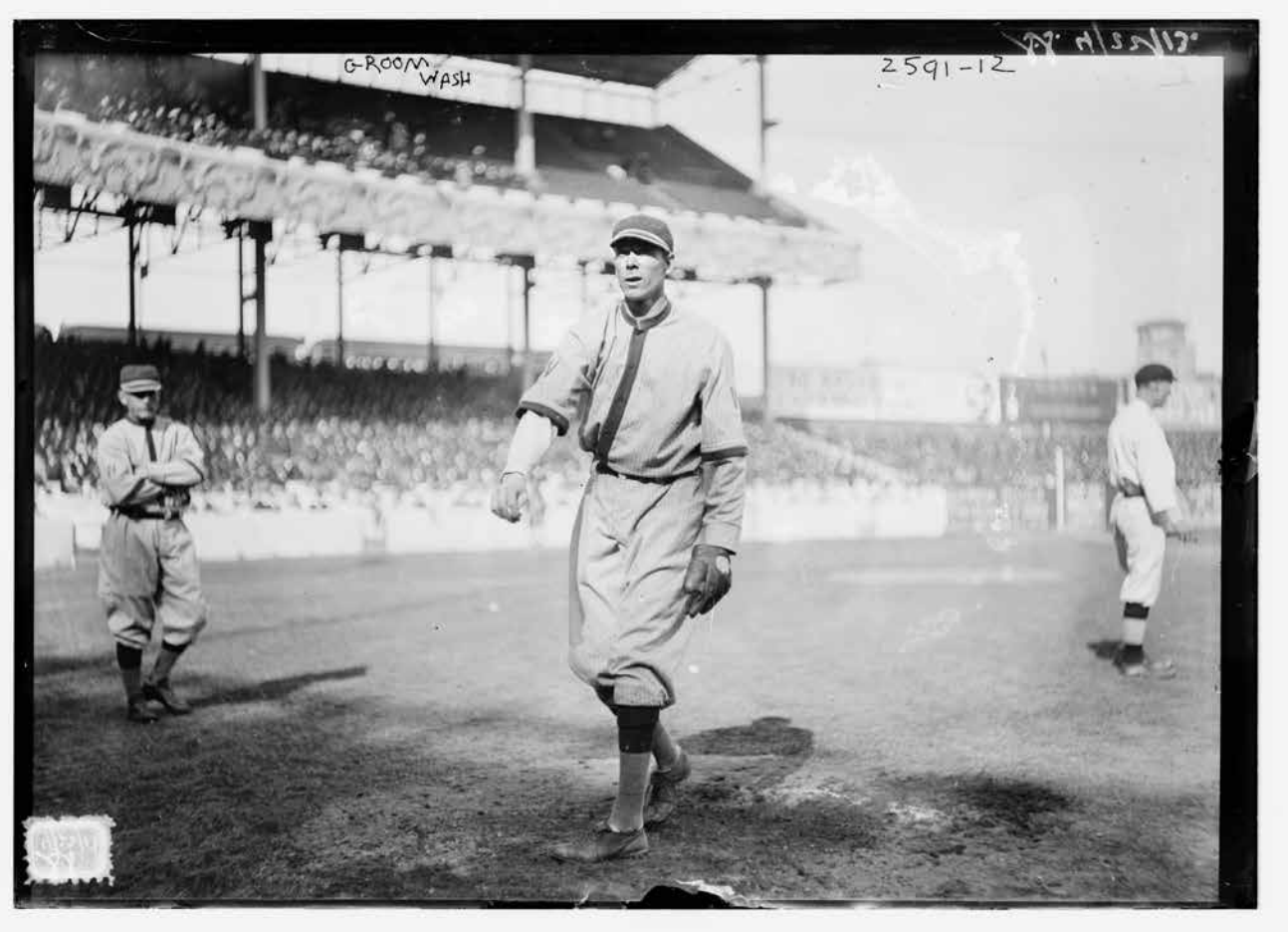 May 6, 1917: Bob Groom tosses St. Louis Browns' second no-hitter in two days
---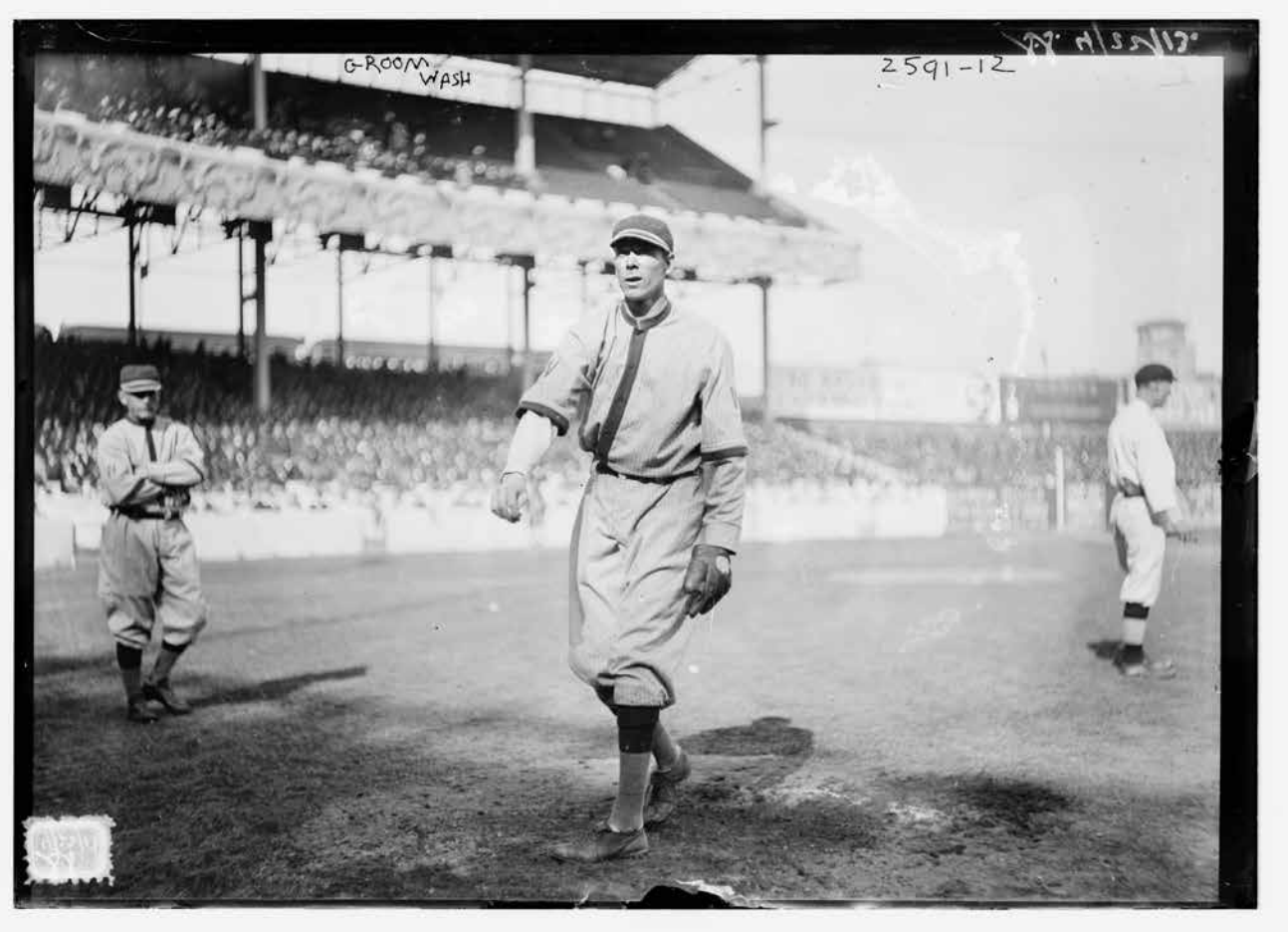 It was almost as if sportswriters had a sense of relief following Bob Groom's no-hitter against the Chicago White Sox in the Gateway City. Nothing "remotely resembled a hit," declared beat writer W.J. O'Connor in the St. Louis Post-Dispatch;1 Groom's gem was "free from stain or taint," offered the Chicago Tribune's I.E. Sanborn.2
A day earlier, Groom's St. Louis Browns teammate Ernie Koob had subdued the South Siders on what newspapers reported was a one-hit shutout. Hours after that game, the official scorer, St. Louis sportswriter John B. Sheridan, changed a controversial first-inning hit by Buck Weaver to an error on second baseman Ernie Johnson. Koob was credited with the Browns' first no-hitter, but the incident unleashed a protest by sportswriters, and an attempt to have Sheridan's decision overruled. (It wasn't.) There was no such concern in what O'Connor described as Groom's "Homeric effort" which began with the hurler tossing two hitless frames of relief in the first game of the Browns doubleheader sweep.3
The Browns and White Sox were headed in opposite directions. Koob's tainted no-hitter pushed skipper Fielder Jones's squad one game above .500 (9-8), tied with the New York Yankees for third place, 2½ games behind the Boston Red Sox. After a strong start to the season, manager Pants Rowland's White Sox were reeling. The team had lost six of its last eight games, and was in second place (11-8).
An estimated 20,000 spectators braved a cool, raw day with temperatures hovering in low 50s to take in a Sunday afternoon twin bill. The "outpouring at Sportsman's Park gives pause to those who have figured that major league baseball was slipping," suggested sportswriter John Wray in the Post-Dispatch.4 The overflow crowd included fans lined up several deep in the outfield, cordoned off by a rope.
In the first game, the Browns exploded for five runs in the fourth inning but held a precarious 5-4 lead to begin the eighth inning. Into the game stepped Bob Groom, a 32-year-old right-hander who began his ninth season with a 109-129 record since debuting for the Washington Senators in 1909. A former 20-game winner, Groom was a sturdy workhorse, averaging 258 innings and 14 wins per campaign in his career; he had also led his league in losses twice (26 as a rookie in 1909; and 20 with the St. Louis Terriers of the Federal League in 1914). Making his fifth relief appearance among his seven outings thus far in '17, Groom held the White Sox hitless in two innings, though he looked wobbly at times, issuing three walks in the Browns' eventual 8-4 victory, their fifth win in sixth games.
Minutes later Groom was back on the mound as the Browns starter in the second game, but did not look anything like a pitcher who could toss a no-hitter. He issued a walk to leadoff hitter Nemo Leibold, then benefited when his batterymate, Hank Severeid, picked up Weaver's poorly-placed sacrifice bunt in front of the plate and fired a strike to shortstop Doc Lavan to initiate a 2-6-3 twin killing.
The Browns came out swinging against 31-year-old right-hander Joe "Butcher Boy" Benz, making his first start of the season. Benz (62-64 in parts of six seasons) had authored a no-hitter on May 31, 1914, defeating the Cleveland Naps, 6-1, at Comiskey Park. After George Sisler reached on a two-out single, Baby Doll Jacobson whacked a "tremendous double" which, according to the Post-Dispatch, "almost killed Umpire [Billy] Evans, who was doing duty on the speedways."5 Sisler rounded third and scored easily. The Chicago Tribune blamed the tally on a "boner" by the White Sox' right fielder. "[I]f Leibold had let the ball roll into the crowd," opined Sanborn, "Sisler would have been held at third" and Jacobson credited with a ground-rule double.6
Groom worked around another leadoff walk in the second – his fifth free pass in 14 batters in the two games – to Shoeless Joe Jackson, who was subsequently caught stealing.
The Browns picked up another run in the second when Johnson doubled to right and moved to third on Severeid's out. He scored on Lavan's grounder to first baseman Chick Gandil, whose throw to catcher Ray Schalk was not in time to nab the speedy, sliding Johnson.
Groom and Benz traded zeroes over the next five frames. Groom hit Weaver with one out in the fourth, but then picked him off first for the final out of the inning. The South Siders had their best scoring chance in the sixth when Swede Risberg drew Groom's third and final free pass to lead off the inning, and then advanced a station on Schalk's sacrifice, and another on Benz's roller to first baseman Sisler. Then, in what was described as a "great play" by sportswriter Clarence Lloyd of the St. Louis Star and Times, Severeid "speared [Leibold's pop foul] a foot from the concrete stand" to end the frame with Risberg stranded on the hot corner.7
Benz yielded only eight hits in his route-going outing, but they came at inopportune times. The Indiana native of German stock quashed a Browns rally in the sixth after Sisler and Jacobson led off with consecutive singles, but was not so lucky two innings later in an action-packed eighth. Jimmy Austin led off with a single and moved to third on Sisler's third single of the game. After Sisler stole second on Jacobson's strikeout, Cuban-born Armando Marsans hit a tapper to third baseman Weaver, whose strike to Schalk easily erased Austin at the plate while Sisler reached third and Marsans first. Reports differed about how the Browns tallied their final run, with Johnson at the plate. According to the Post-Dispatch, the Browns attempted a daring double steal; Schalk's throw to second caught Marsans in a rundown while Sisler scored.8 The Tribune reported that Benz caught Marsans off first, and in the ensuing rundown Sisler sneaked home. "Gandil and Risberg took so much time retiring [Marsans] a run scored," wrote Sanborn.9
The Browns faithful were on their feet when Groom took the mound in the ninth. "I will admit that I got terribly nervous in that ninth inning," said Groom, noting that a teammate alerted him to his no-hitter. "I had gone along for eight innings without knowing that the Sox hadn't made a hit off me."10 The scoreboard at Sportsman's Park did not show hits and errors, only the run totals. Perhaps Groom was thinking about the only other time he had flirted with a no-no. A year earlier, on April 21, 1916, Groom held the Cleveland Indians hitless for 8⅓ innings at Sportsman's Park when Elmer Smith doubled home Tris Speaker in the Browns' 11-1 victory.11
After Schalk popped up to short for the first out, it was no laughing matter when pinch-hitter Eddie Murphy hit a tricky grounder that drew Sisler far off first base. Racing to cover the bag, Groom took Sisler's throw to retire Murphy for the second out. Groom had retired 11 straight batters and was just one out from a no-hitter. When Leibold took Groom's first two pitches, Severeid walked the ball back to Groom, reported the Star and Times. "[P]ut everything you have on that ball now and don't lose this fellow," Severeid supposedly told his hurler.12 Groom retired Leibold on a weak grounder to Sisler, who scooped up the ball and raced a few steps to first to secure Groom's no-hitter; it had taken a mere 81 minutes.
Fans poured onto the field to celebrate Groom's accomplishment, the second Browns no-hitter in as many days, and the third no-hitter at Sportsman's Park between the Browns and White Sox in three weeks. The South Siders' Eddie Cicotte authored the first no-hitter in the history of Sportsman's Park on April 14. Groom was "hoisted on the shoulders of a half dozen men who carried him to the coop," reported the Star and Times excitedly.13 Groom fanned four and faced just 28 batters, one over the minimum. There was "no flaw in Groom's no-hit game," added Sanborn, praising the pitcher's complete dominance.14 Home plate umpire Dick Nallin called both Groom's and Koob's no-hitters; as of 2016 Nallin is the only umpire to be behind the plate for no-hitters on consecutive days.
Described as "intensive entertainment" by the Post-Dispatch, the Browns doubleheader sweep of the eventual World Series champion White Sox pushed them into second place, 1½ games behind Boston.15 It proved to be the Brownies' high-water mark of the season. The club lost 15 of its next 19 games en route to its 13th losing season since entering the AL as a charter member in 1901. (The club was founded as the Milwaukee Brewers, and relocated to St. Louis in 1902.)
Groom, who had hurled a no-hitter as a member of the Portland Beavers of the Class-A Pacific Coast League in 1906, lost his next start, three days later to the White Sox to conclude the team's six-game series, yielding 11 hits and four earned runs in seven innings. In what proved to be his final full season in the big leagues Groom finished with nine victories and tied teammate Allan Sothoron for the AL lead in losses (19). Waived by the Browns in the offseason, Groom pitched ineffectively for Cleveland in 1918, finishing with a 119-150 record in parts of 10 seasons.
This article appears in "Sportsman's Park in St. Louis: Home of the Browns and Cardinals at Grand and Dodier" (SABR, 2017), edited by Gregory H. Wolf. Click here to read more articles from this book online.
Photo Caption
Bob Groom pitched a no-hitter in the same year he tied for the AL lead in losses (19). In his 10-year career he posted a 119-150 record. (Library of Congress)

Sources
In addition to the sources cited in the Notes, the author also accessed Retrosheet.org, Baseball-Reference.com, the SABR Minor Leagues Database, accessed online at Baseball-Reference.com, SABR.org, and The Sporting News archive via Paper of Record.
Notes
1 W.J. O'Connor, "Bob Groom Pitches 11 No-Hit Innings, As Browns Beat Sox Twice, Gaining Second Place," St. Louis Post-Dispatch, May 7, 1917: 14.
2 I.E. Sanborn, "Sox Defeated Twice; Held Without a Hit by Groom of Browns," Chicago Tribune, May 7, 1917: 20.
3 O'Connor.
4 John Wray, "Wray's Column," St. Louis Post-Dispatch, May 7, 1917: 14.
5 "Team That Jinxed Browns in 1916 Beaten Three Times in Two Days," St. Louis Post-Dispatch, May 7, 1917: 17.
6 Sanborn.
7 Clarence Lloyd, "Brownies, Aided by Groom's Great Game, Reach Second Place," St. Louis Star and Times, May 7, 1917: 11.
8 "Team That Jinxed Browns in 1916 Beaten Three Times In Two Days."
9 Sanborn.
10 "I Didn't Know I Had No Hit Game on Way Until Eighth – Groom," St. Louis Star and Times, May 7, 1917: 11.
11 "Jones Is Repaid for His Faith in Pitcher Groom," St. Louis Star and Times, April 22, 1916: 11.
12 "I Didn't Know I Had No Hit Game on Way Until Eighth – Groom."
13 "Fans Carry Groom on Shoulders From Park," St. Louis Star and Times, May 7, 1917: 11.
14 Sanborn.
15 "Team That Jinxed Browns in 1916 Beaten Three Times In Two Days."
Additional Stats
St. Louis Browns 3
Chicago White Sox 0
Game 2, DH
---
Sportsman's Park
St. Louis, MO
Box Score + PBP:
Corrections? Additions?
If you can help us improve this game story, contact us.
Tags
https://sabr.org/sites/default/files/Screen%20Shot%202018-10-25%20at%2012.29.37%20PM.png
600
800
admin
/wp-content/uploads/2020/02/sabr_logo.png
admin
2018-10-25 12:31:58
2020-04-17 10:23:50
May 6, 1917: Bob Groom tosses St. Louis Browns' second no-hitter in two days