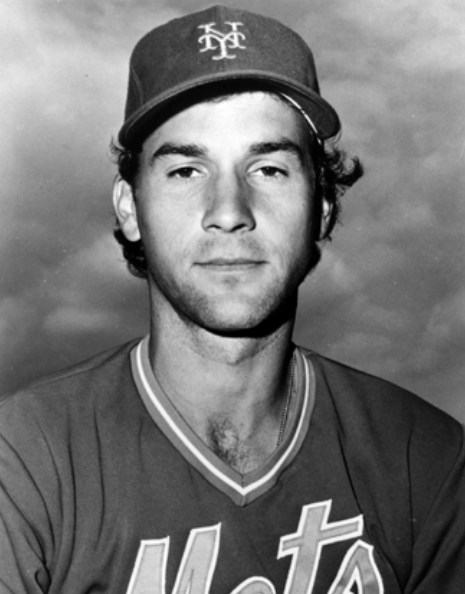 May 9, 1983: Astros score winning run while Mets' Danny Heep argues with umpire
---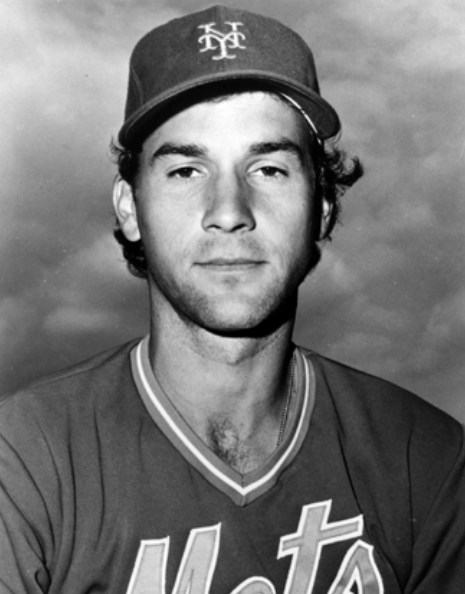 The Houston Astros rallied from a midgame 4-0 deficit to beat the New York Mets, 6-4, on May 9, 1983, in a game featuring a controversial call that helped Houston come back.
Neither team entered the game playing well. The Astros would improve and finish third in the National League West, but entered this game in the basement. The Mets, a year away from contention, had an 8-16 record en route to a fifth last-place finish in seven seasons.
Vern Ruhle, the Houston starter, struggled against the Mets throughout his career with an ERA of 5.40, his highest against any NL opponent. True to form, New York had multiple baserunners against him in every inning. Mookie Wilson and Hubie Brooks began the game with back-to-back singles. Darryl Strawberry, playing in his fourth major-league game (and first on the road) struck out, but Ruhle hit George Foster to load the bases. Danny Heep, who had played with Houston from 1979 to 1982 before going to New York for Mike Scott, hit a sacrifice fly to put the Mets up 1-0. Brian Giles followed with an RBI single, and New York led 2-0 after half an inning.
Rick Ownbey, "the noted Frisbee champion from California who also makes doorknobs in the offseason,"1 started for the Mets. He would finish his four-year career with a record of just 3-11. A little more than a month after this game, New York traded Ownbey and pitcher Neil Allen to St. Louis for Keith Hernandez, who starred on the 1986 World Series winners. Ownbey had opposed the Astros five days earlier at Shea Stadium, faced 11 batters, and retired just four in taking the loss. On this day, however, he started better than Ruhle, pitching around a single by Tony Scott to keep the score 2-0 after the first.
Ownbey would end his career with a 4-for-35 (.114) batting mark, but he singled off Ruhle with one out in the second and came around to score an unearned run when Dickie Thon made a throwing error on an infield single by Brooks, Hubie's second hit in two innings.
Ownbey pitched out of trouble of his own making in the bottom half of the frame. He walked Jose Cruz and balked him to second.2 Future Met Ray Knight singled Cruz to third, but Foster threw Cruz out at the plate when he attempted to score on a fly ball by Alan Ashby to preserve New York's 3-0 lead.
Ruhle had his only scoreless inning in the third, although he gave up hits to both Heep and Giles. The pair turned a double steal with one out, but Ruhle fanned Ronn Reynolds and got a groundout from 19-year-old Jose Oquendo to keep the margin manageable.
Terry Puhl hit for Ruhle to start the third, but the Astros went down in order for the only time in the game.
Manager Bob Lillis made a double switch, keeping Puhl in the game to play right field and sending in rookie Mike Madden to relieve Ruhle. Madden, who had pitched well so far this season, retired the Mets 1-2-3 in the top of the fourth.
Cruz started another Houston threat with a two-out triple in the bottom of the inning, but Knight struck out to end the uprising.
Both teams scored in the fifth. Strawberry hit the first of his 256 career doubles, went to third on a grounder by Foster, and scored on Heep's second sacrifice fly of the game. The Mets had a seemingly comfortable 4-0 lead halfway through the game against an Astros team that had scored more than four runs only eight times in 30 games so far.
Ashby homered for Houston to lead off the bottom of the fifth, making the score 4-1. With one out, Puhl singled, went to second on an error by third baseman Brooks, and scored on a single by Omar Moreno. The Astros now trailed 4-2. Denny Walling pinch-hit for Madden. Moreno stole second, then Walling grounded to second, the last out Ownbey would get. Thon walked and the tying runs were on base. Phil Garner, who, in spite of a .238/.317/.362 slash line, hit cleanup most of the year, doubled to clear the bases and tie the game. Carlos Diaz came in to replace Ownbey, who had twice failed to retire Cruz.
Cruz hit the ball to Heep at first. According to the New York Times, "The umpire Terry Tata ruled that Heep failed to get to the bag on a lunge in time to make Jose Cruz the third out. As Heep was protesting the call … Garner … kept running until he scored. … Television replays appeared to show Cruz was out." After the game, Tata told Heep, "Cruz's foot was on the bag when you tagged it."3 Cruz stole second, then Knight struck out Knight to end the inning. Houston's five-run inning gave it a 5-4 lead.
Frank LaCorte relieved Madden to begin the sixth inning. In nine years with the Atlanta Braves and the Astros, LaCorte had six times fanned at least six batters, all as a starter. On this day, against New York, he struck out six for the last time in his career and retired the side in order in the sixth, seventh, and eighth innings.
Mets pitcher Diaz did not last through the bottom of the sixth. Ashby and Bill Doran singled to put runners on the corners with none out. Puhl struck out, but Moreno stroked his second RBI single in two innings to put Houston up 6-4. Veteran Mike Torrez came on to pitch for the Mets and, like LaCorte, shut down the opposing team on just a single hit the rest of the way. Reynolds threw out Moreno trying to steal second, and LaCorte grounded out to Giles to end the sixth.
In the bottom of the seventh with two outs, the first career error by teenage Mets shortstop Oquendo put Cruz on first, but Reynolds gunned him down trying to steal to end the inning.
The eighth proceeded like the seventh. After the Mets went down meekly, a Houston batter reached with two outs when Doran beat out an infield hit, but Reynolds threw out an Astro trying to steal for the third straight inning. In 1983 baserunners against Reynolds went 27-for-38, but in this game Houston went just 2-for-5. Torrez apparently made the difference as the Astros went 2-for-2 in stolen bases before he entered the game but 0-for-3 with him on the mound. Torrez led the National League in 1983 with 19 runners caught stealing when he pitched.
George Bamberger went to his bench repeatedly in the ninth inning. Pinch-hitter Ron Hodges struck out looking, but a second pinch-hitter, Mike Jorgensen, broke LaCorte's perfect streak with a single, putting the tying run at the plate. Former Astro Rusty Staub pinch-hit and struck out, leaving Mookie Wilson as the last hope for New York.
In Game Six of the 1986 World Series three-plus years later, Wilson kept the championship hopes of the Mets alive with a dramatic last plate appearance of the game, but the 1983 Mets barely resembled the team that would beat both Houston and Boston in the postseason a few years later. LaCorte completed his game-saving performance, but not before an anxious moment when Wilson sent a long drive to right field. "When I saw the ball go off the bat, I knew he hit it good," LaCorte said. "But then I saw Terry Puhl standing by the wall and I knew he had a chance to catch it."4 Puhl made a leaping catch against the wall to end the game.
In closing out the game, LaCorte completed a five-game scoreless stretch in which he had pitched 10⅔ innings and yielded just four hits and two walks (one intentional) while striking out 10. "The key to any pitcher's success is throwing strikes," said LaCorte. His catcher, Ashby, agreed. "He's throwing the way he did in 1980, when Frank was so effective. He's getting ahead of hitters with all his pitches. And his velocity is higher (93 mph)."5
LaCorte earned his third save of the season in stopping New York. He finished 1983 with Houston and played for California in 1984, but he never picked up another save.
This article appears in "Dome Sweet Dome: History and Highlights from 35 Years of the Houston Astrodome" (SABR, 2017), edited by Gregory H. Wolf. To read more articles from this book at the SABR Games Project, click here.
Notes
1 Jack Lang, "Mets Rate Ownbey No. 1 Hill Prospect," The Sporting News, September 20, 1982: 38.
2 Ownbey had a high balk rate with New York, committing five in just 85 innings.
3 James Tuite, "Astros' Rally Beats Mets," New York Times, May 10, 1983.
4 Harry Shattuck, "Astros Dump Mets," Houston Chronicle, May 10, 1983.
5 Harry Shattuck, "A Weak Bullpen? It's Astro Pride, Joy," The Sporting News, May 23, 1983: 18.
Additional Stats
Houston Astros 6
New York Mets 4
---
Astrodome
Houston, TX
Box Score + PBP:
Corrections? Additions?
If you can help us improve this game story, contact us.
Tags
https://sabr.org/sites/default/files/Heep-Danny.png
600
800
admin
/wp-content/uploads/2020/02/sabr_logo.png
admin
2018-09-20 13:09:52
2020-04-17 10:23:55
May 9, 1983: Astros score winning run while Mets' Danny Heep argues with umpire